LINCOLN PARK — Bill Geller was walking back to his Airbnb rental in Lincoln Park early last month when he was nearly carjacked.
Geller said he had come to town from Denver to help his daughter move when two men stopped him in the 600 block of West Schubert Avenue and demanded his keys. When he resisted, the men punched him and wrestled him to the ground.
When a neighbor came out of her apartment and called the police, the men ran away, Geller said.
"My daughter was much more scared than I was, probably because she's moving here," Geller said.
Geller's near-miss occurred amid a citywide increase in carjackings in which police have recorded sharp annual jumps in some North Side neighborhoods, including Lincoln Park and Lakeview.
There have been 25 carjackings so far this year in the 19th Police District, which encompasses parts of Lakeview, Lincoln Park and Uptown, according to police data. That's more than triple the eight carjackings reported by this time last year.
The neighboring 18th Police District — which includes Lincoln Park, Old Town and the Gold Coast — has had 26 carjackings reported this year, double the 13 carjackings reported by this time in 2019.
Local officials said the surge is part of an organized crime effort spanning several police districts, including four on the North Side. A department task force was revived this year to try to crack down on the carjackings, but neighbors said they're frustrated and want to see more progress in finding the people responsible.
"It's disconcerting," said Matt Rachman, a Lincoln Park resident who owns the Airbnb that Geller was renting. "I know the city has a lot going on right now, but this left a bitter taste in my mouth because I'd have liked to see more of a response."
RELATED: Amid Citywide Surge, Carjackings Rattle A Southeast Side Neighborhood: 'I'm Afraid To Go To The Store'
In the most recent carjackings, one to four men or boys ages 16 to 30 have gone up to victims while holding guns and demanded property and cars, then drove off, according to the police community alert.
"There's a recognition that these could be connected in some sort of organized effort," Ald. Michele Smith (43rd) said. "Police also have a tremendous amount of firepower and investigative attention aimed at this."
Cmdr. Chris Papaioannou of the 19th District said food delivery drivers are frequently targeted when they leave their cars unattended.
The carjackings are "happening around dinnertime, and a lot of our victims are delivery drivers or people running into a restaurant real quick and leaving their keys in the car," Papaioannou said.
Papaioannou urged residents not to leave their keys or anything valuable inside their cars and to pay attention to their surroundings when getting out of their cars.
Officers are being deployed on targeted missions aimed at preventing more carjackings from happening, police said. But some neighbors said they don't feel safe.
After Rachman learned his Airbnb guest had been targeted, he said he did some of his own canvassing in the area, checking with neighbors to see if their security cameras had picked up anything that might help police.
"To no surprise, my neighbors said police hadn't done any knocking on doors where there were visible cameras," Rachman said. "I know the city is dealing with a lot right now, but that seems like the obvious thing to do here."
Rachman also reached out to police to offer a $1,000 reward for any information leading to the capture and conviction of the two alleged carjackers. He said the department never returned his phone call, but the offer still stands.
"I really wanted to take responsibility as an Airbnb host to resolve this," Rachman said. "I'm thinking about it from the guest's perspective, and why would they come back to Chicago to visit and spend tourist dollars when this was their experience here?"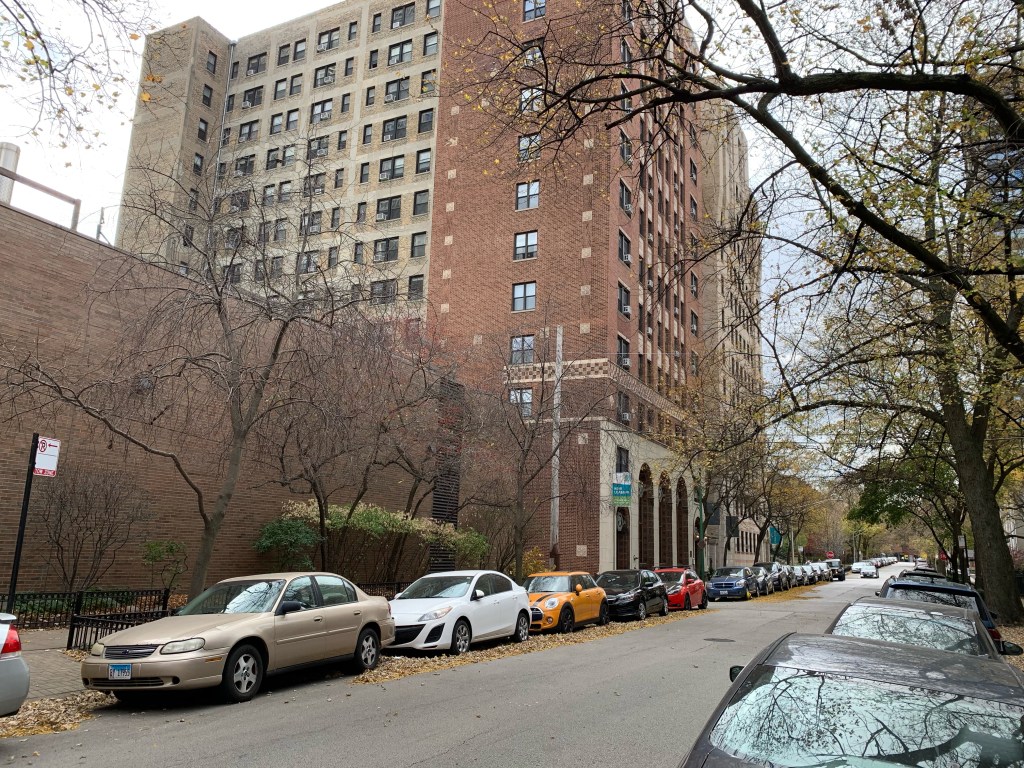 Nese Powers, who lives near where another attempted carjacking occurred Nov. 1 on West Wrightwood Avenue, said the surge in crime has had her "on edge."
Powers shares a car with her two roommates. The three try following a buddy system when leaving the house after dark.
"Even if I'm just running to the store down the street, I don't like going out alone at night," Powers said. "I feel like we can't get too comfortable, or else that's when we'll get robbed."
Jake Wittich is a Report for America corps member covering Lakeview, Lincoln Park and LGBTQ communities across the city for Block Club Chicago.
Subscribe to Block Club Chicago. Every dime we make funds reporting from Chicago's neighborhoods.
Already subscribe? Click here to support Block Club with a tax-deductible donation.