LINCOLN PARK — For years, Lincoln Park resident Lara Compton has called on city officials to close General Iron, the scrapper near her home that will soon move to the Southeast Side of the city.
Even before a 2015 fire, followed by a 2018 citation for excessive air emissions and a pair of loud explosions in May that terrified neighbors, Compton sent the city countless photos of "fluff," a substance that emanates from General Iron and routinely coats the neighborhood's sidewalks, roads, porches and playgrounds.
So when she found out last week the shredder was able to settle all of its violations with the city for just $18,000, she was shocked — and disappointed that Mayor Lori Lightfoot would allow the scrapper to continue operations in the city.
"We have been filing complaints literally for years," Compton said. "For an administration that ran on transparency, the lack of transparency for the North Siders' fight to be able to breath fresh air, and the South Siders' fight to stop the company from moving there … it has been anything but transparent."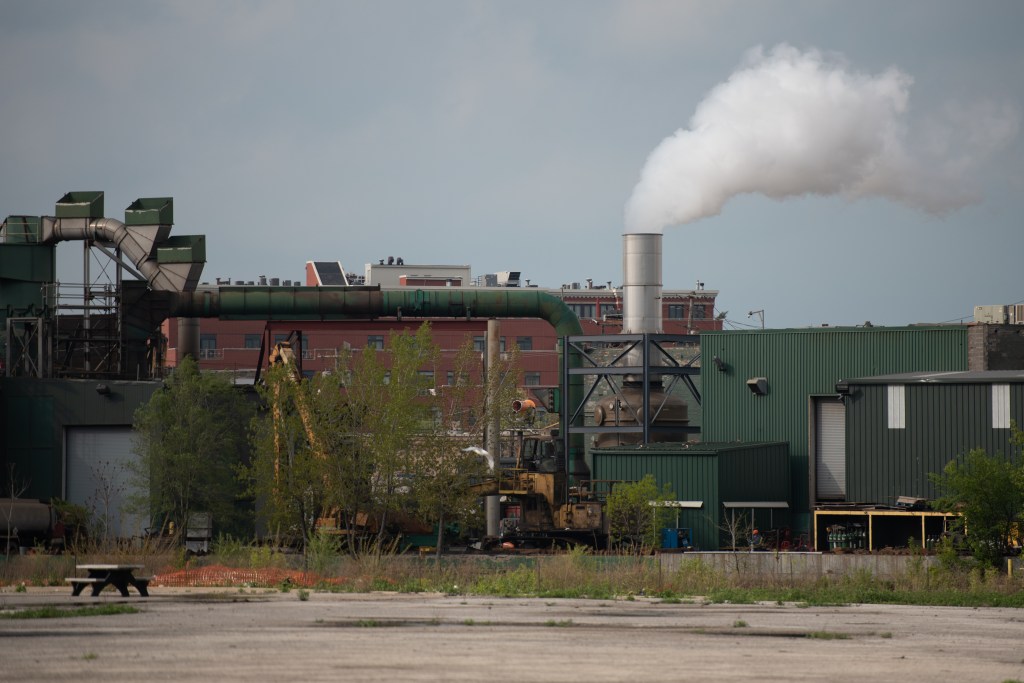 General Iron currently neighbors the site of the $6 billion Lincoln Yards megadevelopment in Lincoln Park on the city's North Side.
In September 2019, Lightfoot signed an agreement with Reserve Management Group, the owner of General Iron, to facilitate the shredder's move from Lincoln Park to 11600 S. Burley Ave. in the East Side neighborhood.
The planned Burley Avenue site is a half-mile from George Washington elementary and high schools in East Side, an 80 percent Hispanic neighborhood already home to a heavy concentration of industry.
East Side neighborhood leader Gina Ramirez said the settlement gives RMG a "clean slate," absolving the company of any guilt or responsibility as it seeks final permitting to reopen its shredding operation under the name "Southside Recycling."
"It's such a cheap price to pay," she said. "The city is still operating in secret, having closed door deals. … It really just feels like, again, another slap in the face from the city allowing General Iron free rein to pollute communities on the North Side and inevitably [begin] polluting on the Southeast Side."
'They're not transparent'
The $18,000 settlement covers the costs associated with citations General Iron received in recent months, according to a statement from the city's Department of Law.
From July 2019-July 2020, the Chicago Department of Public Health conducted more than 50 routine inspections at General Iron, as well as more than 60 inspections in response to 311 complaints.
From Dec. 2019 to March, the city issued 11 citations. An additional citation containing two counts was issued following the May explosion.
A portion of the $18,000 fine will be used by the city to purchase two "field olfactometers," which will keep track of odors emitting from the scrap facility.
"We are pleased that this settlement directly addresses the issues of fugitive dust and odors found through our enforcement efforts and also addresses the conditions that caused the explosion," said Dr. Allison Arwady, Commissioner of the Chicago Department of Public Health, in a statement. "These new mitigation measures will ensure enhanced protection of public health and the environment."
In a statement, RMG spokesman Randall Samborn said the company was paying municipal code tickets "without any finding of wrongdoing," and that the company was "voluntarily" undertaking remedial measures.
"We believe that the substantial mitigation and explosion prevention measures we've installed are enhancing our processes," he said. "We also appreciate that the agreement provides for the purchase of olfactometers to properly measure odors based on objective state standards."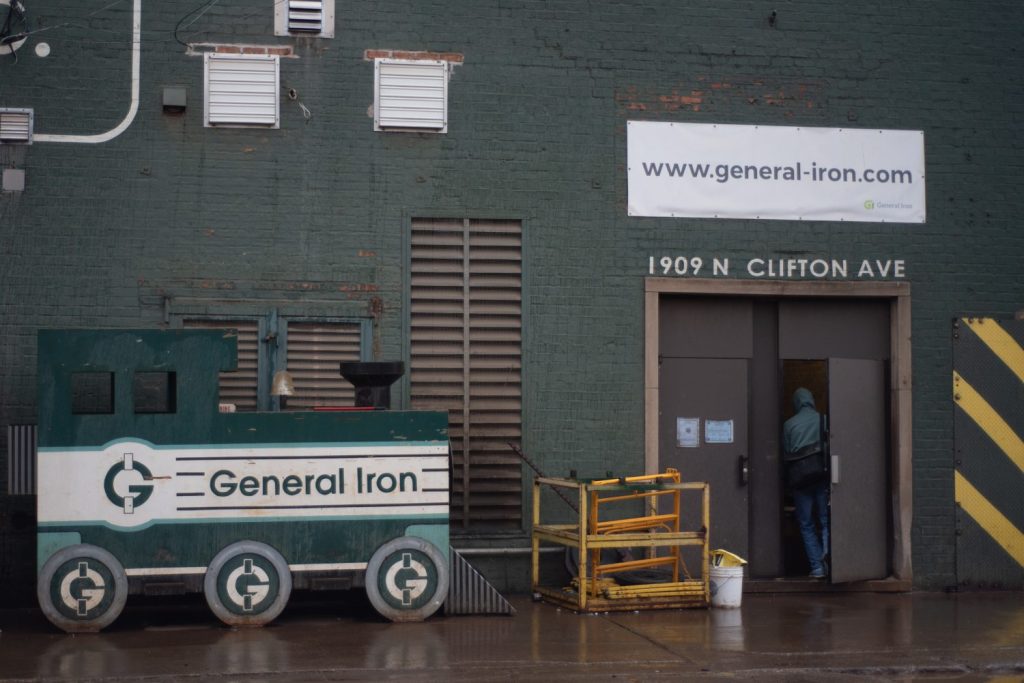 Ald. Brian Hopkins (2nd), whose ward includes the Lincoln Park shredder, said the entire process lacked transparency.
He told Block Club he learned of the $18,000 in settlement by reading about it in the Sun-Times. As alderman, he was not brought to the table when city officials decided to quietly reopen General Iron this summer following the two May explosions.
"It is distressing and discouraging to be frozen out of these discussions by the administration," he said. "That's how this administration rolls. They're not inclusive. They're not transparent."
Hopkins feels his constituents haven't been taken seriously.
"The city is now talking about installing odor detectors around General Iron," he said. "We already have them. They're called noses."
Hopkins said he "gives some credit" to General Iron for instituting mediation measures. Anecdotally, he said, readings from Purple Air monitors installed by neighbors have showed relatively lower amounts of pollution in recent weeks. (See the ratings here.)
However, he agreed with Compton that the timing felt like a slap in the face.
"I do find it ironic that we're talking about odor detection systems being installed when there's weeks left in their operations here," he said. "We've been asking for these measures for years. For years. In the bottom of the ninth inning, they're going to do the things we've insisted on for years."  
RELATED: General Iron's Potential Reopening A 'Final Insult' To Lincoln Park Neighbors, Alderman Says
Company officials have contended the operations at 1909 N. Clifton Ave. do not endanger the lives of neighbors.
Samborn has told Block Club the fluff is not hazardous, but has not disclosed what it contained or say whether General Iron has tested it. Without knowing what's in the fluff, Block Club has been unable to independently confirm whether or not the dust is toxic.
Arwady told told neighbors in August that the fluff — which comes from the process of removing non-recyclable materials like dirt, glass, fibers and rubber from cars before shredding — is not proven to be hazardous.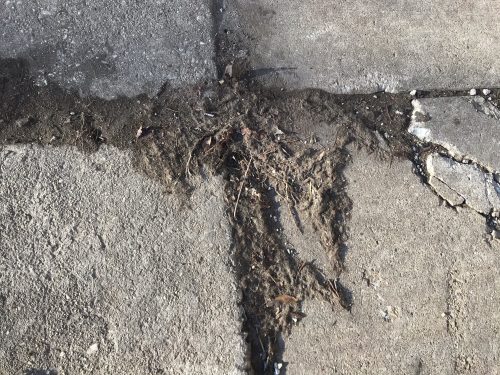 "These sorts of materials are very unlikely to have negative significant human health risks," Arwady said. "The things that are more concerning have been pulled out in the recycling process."
Neighbors have called on the EPA to test the fluff and share results with the public.
In addition to paying the $18,000 settlement and inviting in mitigation measures, Compton said RMG should be on the hook for cleaning up the fluff.
"I think they should have to clean all of our homes and all of our decks and change all of the soil in the parks and in the playgrounds," Compton said. "That's the level of deep cleaning that needs to be done in order to actually make it so that their presence is no longer felt here. The fluff … is everywhere. The rain doesn't take it away."
RELATED: Neighbors Of General Iron Ask EPA To Return To Chicago For Independent Study Of 'Fluff'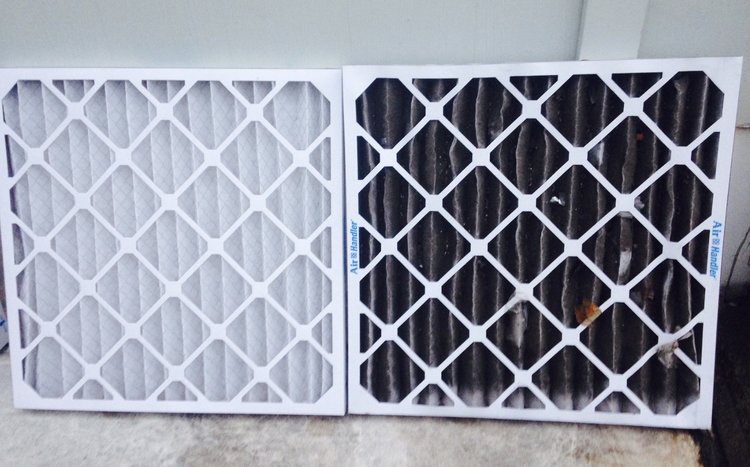 'I have no faith that the city will keep their word'
Ramirez said last week's settlement is another example of the city operating in secrecy, brokering deals with General Iron from behind closed doors.
During a town hall in July, Dr. Arwady said the city would post "all documents related to this process" on its dedicated RMG expansion website, and would notify neighbors when the company applied for its permit and when documents were available to review.
But the city did not post public notice of an approved permit for RMG to move equipment from Lincoln Park to the new site for more than two weeks — the full permit was posted to the city's dedicated RMG website after Block Club first reported the city's quiet approval.
There is also supposed to be a public comment process before RMG's final operation permit is approved, however, Ramirez said she doesn't trust Lightfoot's administration to be transparent.
"At this point it just seems like window dressing," she said. "I have no faith that the city will keep their word. It's only after we seek out information that the truth comes out. I'm utterly sick and tired of doing the city's job. … It's fallen on community groups … so we can advocate for ourselves."
RELATED: After Breaking Promise To Neighbors, City Says It 'Missed Opportunity' To Tell Southeast Siders About General Iron Owner's Permit
This summer U.S. senators, aldermen, activists and neighbors voiced concerns with the scrapper's plans during a public comment period that ended June 15, citing its history of environmental violations on the North Side.
Illinois EPA officials repeatedly said they could not consider General Iron's past violations during the permit review process. Environmental groups rejected this claim, citing state law that says permit conditions may be "specifically related to the applicant's past compliance history."
IEPA officials also said they couldn't deny a permit over neighbors' overwhelmingly negative feedback, nor the city's shutdown of General Iron after explosions at the Lincoln Park site in May. State regulators approved RMG's plans in June.
Compton said the shredder shouldn't be allowed to "ruin another neighborhood." She blamed government agencies for "pointing fingers" in the permitting process and for gaslighting neighbors.
"Activists should not be treated as though they are alarmists. They understand more about what is happening…to their people that anyone else," Compton said. "It shouldn't be a polarizing topic to have clean air for people to breathe."
Neighbors keep up fight as RMG builds out $80 million facility
Last month a pair of South Side ministers filed a lawsuit in federal court seeking to block General Iron's owner from receiving the recycling facility permit it needs to open up shop as "Southside Recycling" in East Side.
The pastors are calling for an injunction to block any further permits. The suit also alleges years of campaign contributions to City Council committee chairs from General Iron and the Labkon family, the scrapper's former owner, have "cleared the way" for the city to approve RMG's plan.
RELATED: Lawsuit Accuses City Of 'Environmental Racism,' Seeks To Stop General Iron's Owner From Getting Permit For East Side Scrapper
The ministers' lawsuit is separate from a civil rights complaint filed against the city in August by Southeast Side environmental activists.
Officials with the federal Department of Housing and Urban Development confirmed Oct. 2 they are investigating the civil rights complaint, which alleges the city deepened housing segregation by allowing polluting industry to cluster on the Southeast Side over decades.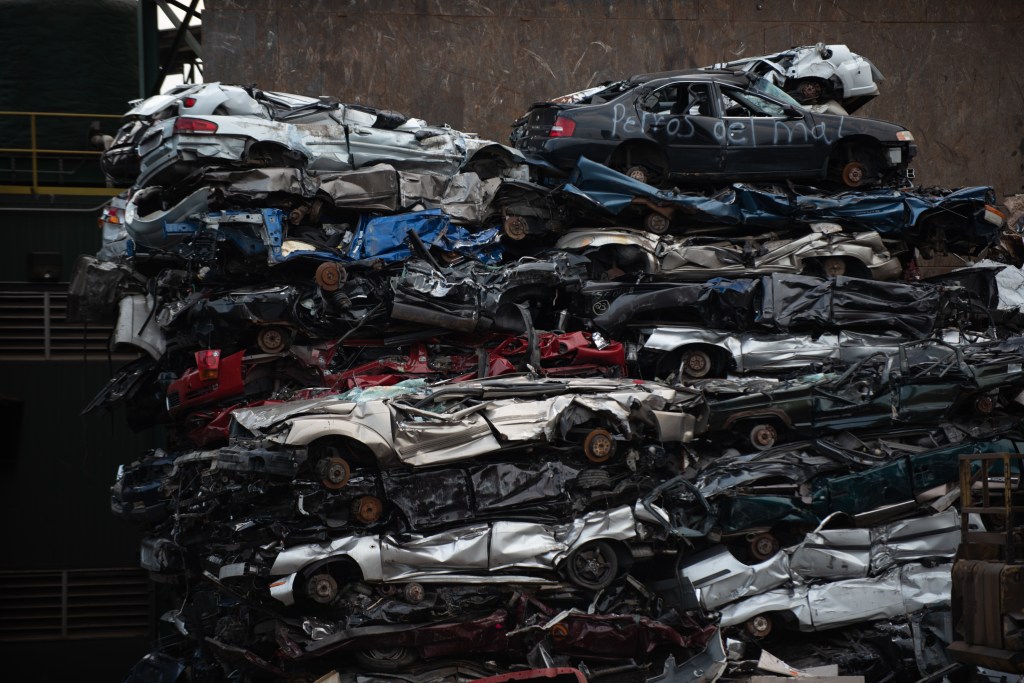 The investigation was triggered by the city's agreement to facilitate General Iron's exit from Lincoln Park.
Federal officials must complete their investigation — or notify the activists why it has not been completed — by Jan. 10.
In the meantime, RMG still requires an operating permit from the city before it can begin shredding in East Side.
Last week RMG CEO Steve Joseph gave the Sun-Times a tour of the new $80 million, 25-acre facility. Joseph told the newspaper he expects the city to approve the permit he will need to operate in the new site.
"We're significantly far along," Joseph said.
Ramirez, who lives within walking distance of the new site, said RMG is installing water cannons and other explosion controls.
"Why would you move something so explosive across the street from a school?" she said. "The city is allowing a ticking time bomb to move across the street from a high school and a park, which is totally unacceptable."
Unfortunately, fighting polluters is nothing new for Southeast Siders.In 2019, the federal EPA cleaned up soil with high levels of brain-damaging manganese near S.H. Bell's facility on Avenue O.
Activists have also organized against plans to expand a federal waste facility and won stricter regulations to prevent dust from coal and petroleum coke storage sites from coating the neighborhood.
Hopkins said he's impressed by East Side neighbors' stamina for fighting for environmental justice.
"The Southeast Side is a highly organized community," he said. "They know how to do this. They know how to hold companies accountable. They know not to take anyone's word for it."
Reporting from Maxwell Evans and Jake Wittich contributed to this article.
Subscribe to Block Club Chicago. Every dime we make funds reporting from Chicago's neighborhoods.
Already subscribe? Click here to support Block Club with a tax-deductible donation.