LAKEVIEW — Jo Bolger started the Lakeview Pantry with two neighbors 50 years ago to bridge what she saw as a great divide within the neighborhood.
"People were living rather comfortably to the east of Broadway, but people were really struggling to the west," Bolger recalled of Lakeview in the '70s. "We had the resources, so we set our minds on helping others in the community."
Bolger, along with co-founders Kate Marshall and Barbara Langer-Tchaou, would fill up wagons and baskets with food from the old Treasure Island grocery store at Broadway and Cornelia, then drop the groceries off at neighbors' homes. Known as the People's Pantry of Lakeview, the group served almost 100 people in its first year.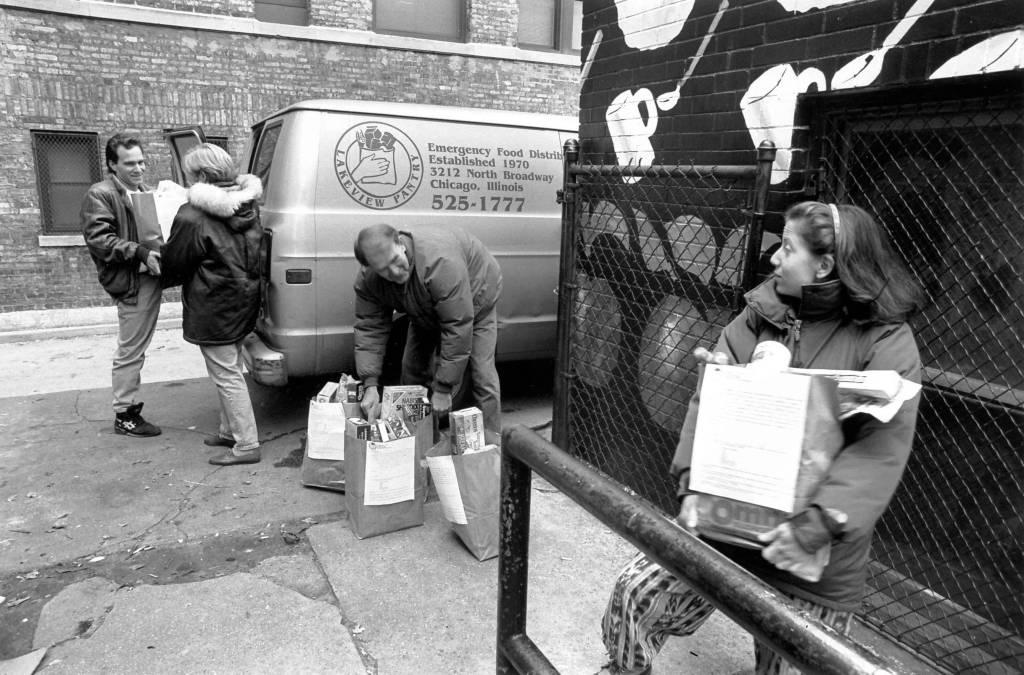 Since then, the effort has grown into today's Lakeview Pantry, which serves millions of meals annually in 15 neighborhoods across Chicago. With 30 staff and 5,000 volunteers, the organization has expanded with social services like mental health counseling, job search support and crisis intervention.
"It's wonderful to see what they've built the pantry into," Bolger said. "It shows we were doing the right thing, and our mission of ending hunger was needed."
To celebrate its growth over the past five decades, the Lakeview Pantry is hosting a virtual ceremony at 7 p.m. Thursday called Fighting Hunger, Feeding Hope.
The virtual event will feature inspirational stories from the Lakeview Pantry's staff and clients, and it will recognize dedicated volunteers and sponsors with awards. Cubs commentator James "JD" Deshaies will emcee.
Lakeview Pantry CEO Kellie O'Connell said the ceremony will be livestreamed from Wrigley Field, a nod to the massive auxiliary packing site that was set up in the stadium when the coronavirus pandemic hit this spring.
The pantry saw a tremendous increase in need during the early months of the pandemic, peaking with a 400-percent increase in need between March and May, O'Connell said.
In the pantry's three months at Wrigley Field, volunteers packed and distributed more than 74,000 boxes of two-week food supplies, O'Connell said. More than 2,000 volunteers joined to help the effort.
"The Cubs organization was so gracious to open its doors to us because we saw the COVID numbers starting to rise, and we needed to meet that while keeping our volunteers, clients and staff safe," O'Connell said.
Joanie Wang, who served as volunteer lead on Saturdays at the Wrigley distributions site, said the effort to expand its food services while adjusting to the pandemic was "overwhelming, but crucial to helping as many people as we did."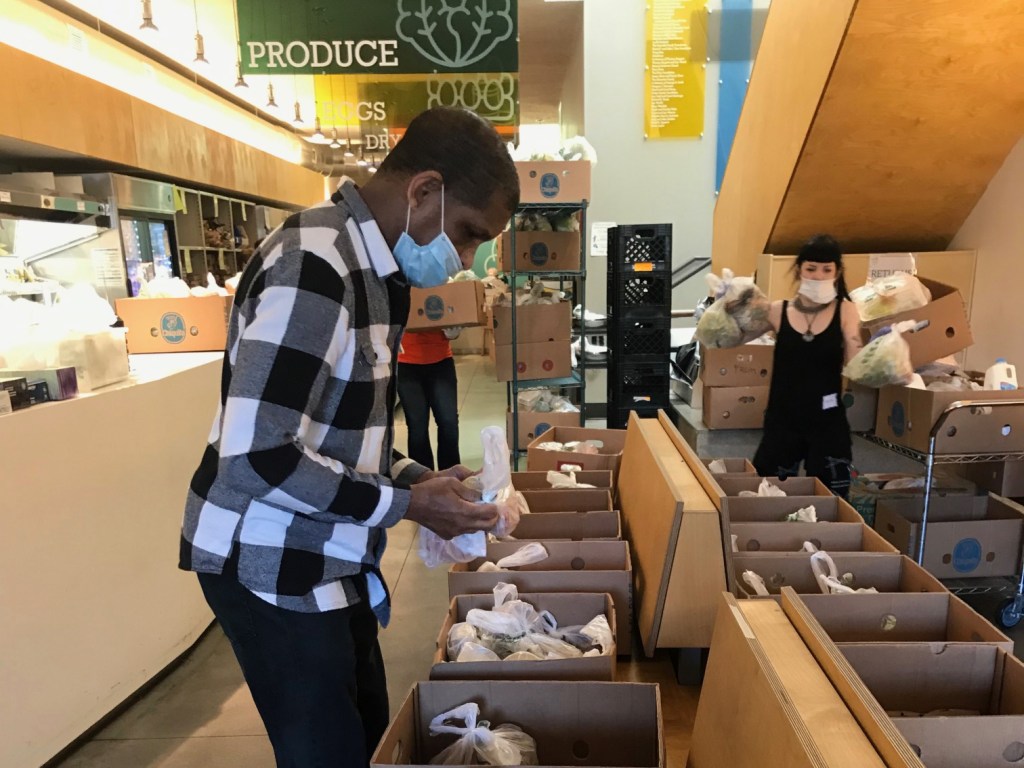 Since the beginning of the pandemic, Lakeview Pantry has served 108,000 Chicagoans, including more than 36,000 new clients, according to data from the pantry. Need for its services is still up 125–150 percent and climbing as Chicago is in the midst of a second surge.
"We had long lines of cars from the morning until the shift ended," Wang said. "So many people are already living paycheck to paycheck, and just losing their jobs left them without enough money for food."
Wang has logged more than 1,000 hours with Lakeview Pantry since she started volunteering in 2016 and is set to receive its MVP award Thursday.
Angela Nelson-Williams, a client who found herself relying on the Lakeview Pantry after losing her job due to an injury and illness, praised the institution for treating everyone with dignity.
"I was in tears after my first visit because they treated me so respectfully and I felt no stigma for needing help," Nelson-Williams said. "I was greeted by my name, Miss Angela, and they have always treated me so decently."
Tickets for the Fighting Hunger, Feeding Hope celebration can be reserved online for free or bought at various prices for bonus packages.
People can donate to support Lakeview Pantry here.
Jake Wittich is a Report for America corps member covering Lakeview, Lincoln Park and LGBTQ communities across the city for Block Club Chicago.
Subscribe to Block Club Chicago. Every dime we make funds reporting from Chicago's neighborhoods.
Already subscribe? Click here to support Block Club with a tax-deductible donation.