HYDE PARK — The annual South Side Pie Challenge is expanding its reach far beyond Hyde Park and Kenwood this year, raising funds to address food insecurity by encouraging neighbors and loved ones to bake pies for each other.
The virtual event, organized after the usual in-person bake-off was canceled because of coronavirus, runs through Nov. 30. There is no registration fee, but participants are required to donate to a local food bank.
To participate this year, you must donate at least $20 to a nearby food pantry and email the receipt to SouthSidePie@gmail.com and submit a registration form through the event's website.
Then you bake and deliver a pie to a friend, neighbor or loved one. The recipient of the pie is encouraged to register to "pie it forward" themselves and bake pies for two people they know.
With 15 pies baked since the Oct. 15 kickoff, Pie It Forward has raised $1,050 for food pantries from Chicago to British Columbia to Northern Ireland as of Thursday evening. Donations and pies are tracked on a "pie map."
Pie It Forward is a lighthearted affair raising funds and awareness around a serious cause, said Julie Vassilatos, who co-founded the South Side Pie Challenge in 2012 with Kate Agarwal. The project is off to a slow start, but it can grow exponentially as more people get involved, Vassilatos said.
"Food banks across America are estimated to be billions of meals short this winter," Vassilatos said. "Those folks who can, should help."
The virtual format makes it easier for beginner bakers to participate in the pie challenge, Vassilatos said.
Rather than baking two identical, from-scratch pies to be judged for prizes, there are no restrictions on the pies participants may make. Pre-made crusts and pie fillings are fair game.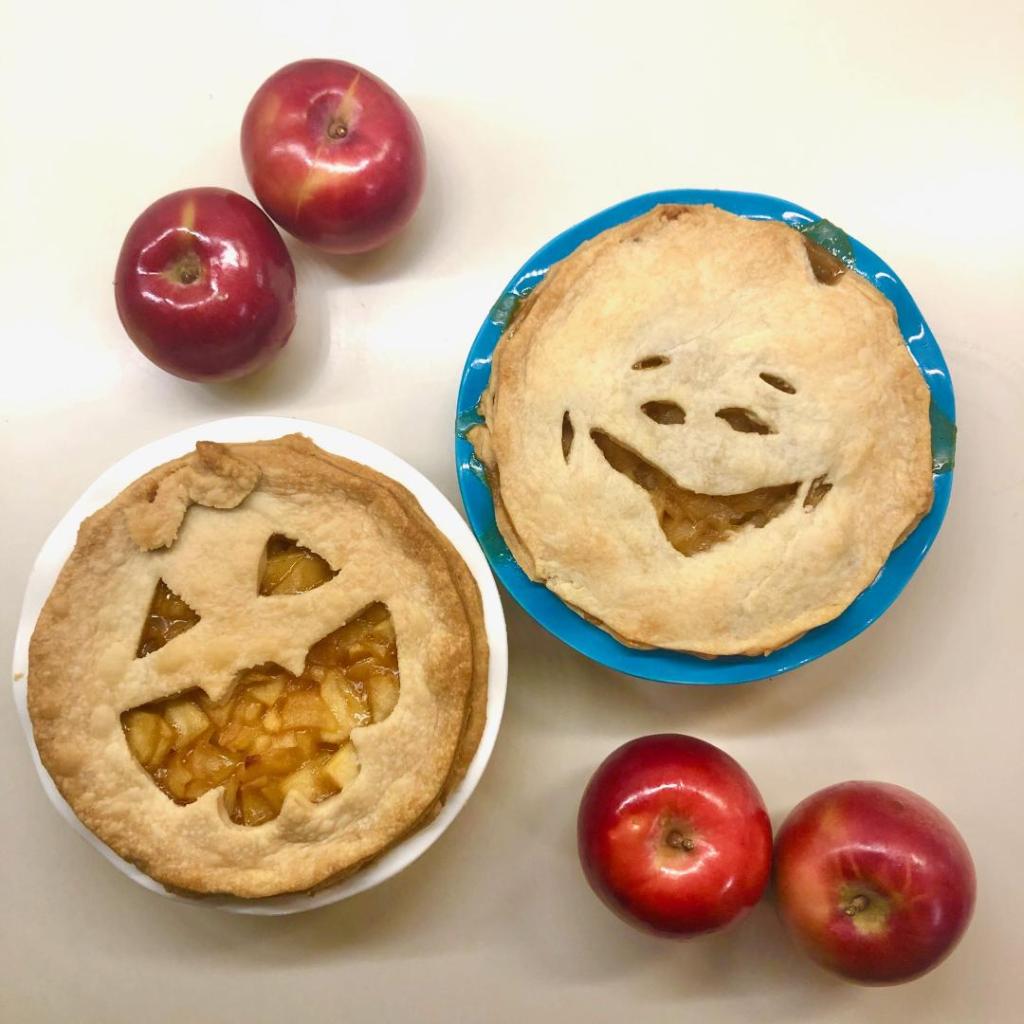 Participants are encouraged to give creative names to their pies as they're included on the virtual event's pie map, continuing a tradition for the South Side Pie Challenge.
Winners of last year's in-person challenge included Olivia McMeel's "Nut-thing Compares to This" and Lea Redd's "Bumpkin Pumpkin Pie."
This year, Marla Del Signore of Northern Ireland baked "Until Lime Able to Make a Decent Crust" — a key lime pie with the thinnest of crusts — benefitting FareShare. Alan Edstrom raised funds for the Regional Food Bank of Northeastern New York with "The Great Edstrombolli Maple Mousse Extravaganza."
The South Side Pie Challenge has always been "a creative, communal way" to address food insecurity in Chicago, said Kaylan Agarwal, a Hyde Park native and third-year DePaul student.
Agarwal has helped his mother, Kate, and Vassilatos by volunteering with the pie challenge since its first year, when he was 12. He's handled graphic design for the project this year and manages the pie map.
In past years, the challenge raised money for the Hyde Park and Kenwood Interfaith Council's food programs including a pantry, soup kitchen and monthly community breakfasts. Now, with its virtual format, those benefits are being shared globally, Agarwal said.
In addition to participating in Pie It Forward, Chicagoans can "brush up on food banks and food deserts around Chicago, around the country and around the world," Agarwal said. "Learn about what your legislators are doing to address the need. Also, help out by donating time through volunteering and funds."
Pie It Forward marks the South Side Pie Challenge's second virtual event of the year. In May, 18 people filmed themselves baking a pie in an effort that raised $3,200 for the Greater Chicago Food Depository, Vassilatos said.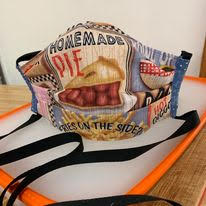 Hyde Park resident Leslie Travis supplied custom masks for participants, made from a pie-themed fabric someone left on Travis' porch.
The video challenge "was kind of the seed of the idea" for Pie It Forward, Vassilatos said. "A couple people sent me selfies with a thank-you note that said, 'This had made me happier than anything else since this stupid pandemic has started.'"
To participate in Pie It Forward, fill out a registration form through the South Side Pie Challenge's website.
Subscribe to Block Club Chicago. Every dime we make funds reporting from Chicago's neighborhoods.
Already subscribe? Click here to support Block Club with a tax-deductible donation.