BUCKTOWN — After 23-year-old Brandon McGhee was fatally shot near the Western Blue Line station this past June, his mother and other family members set out to get a mural painted in his honor.
The plan was to have an artist paint portraits of McGhee on a building beneath the "L" tracks near where he was killed, a reminder the "caring and humble" young man didn't have to die, his mother LaDonna Lane said.
But what started out as a straightforward project to help the grieving family heal has turned into a logistical nightmare.
Even with help from Ald. Daniel La Spata's 1st Ward office, they've run into one obstacle after another with the CTA, which must approve the project because of its close proximity to the train tracks, Lane said.
After months of back and forth, Lane and La Spata have had enough and are now calling on the city agency to approve the project in time for McGhee's birthday, Nov. 15.
La Spata said the process has been "unnecessarily traumatic" for Lane, who is already struggling after losing her only child to senseless violence.
"All we're asking for is a little grace and leeway," the alderman said. "We've been caught in some bureaucracy we're struggling to find our way out of."
'I Don't Understand Why They're Trying To Make Us Jump Through So Many Hoops'
It's been about four months since a gunman ended McGhee's life.
McGhee and his friend were on the way to the Puerto Rican Parade on June 20 when, just before 7 p.m., a group of men approached them near the Western Blue Line and shouted, "What you be about?" according to the Tribune.
The group of men started to throw punches at McGhee and his friend and then one of the men pulled out a gun and opened fire, hitting McGhee in his neck and his friend in his arm, according to Cook County prosecutors.
McGhee was pronounced dead on the scene.
Police have charged one person in the case, but that person is not believed to have been the shooter.
Lane was at home in Beverly when she found out her only son had been shot to death. She said he surprised her with a visit earlier that day and talked about how he wanted to work for a radio station.
But she said her son could've had his pick of careers because he was good at so many things: basketball, cooking and making clothing, to name a few.
"He did not deserve to die. Did not," Lane said. "He was still enjoying his life and still growing. He was only 23 years old. He had his life ahead of him."
After McGhee's tragic death, his family created a memorial on the site with flowers and candles.
The memorial didn't last long, Lane said. Passersby kept trashing it by breaking the candles and stealing the flowers.
That's when La Spata suggested Lane commission a mural on the building at 1912 N. Western Ave., steps from where McGhee was killed.
Lane liked the idea and enlisted a local graffiti artist who goes by the name Slangism to paint the mural. They quickly got permission from the owner of the building and then reached out to the CTA for approval. The CTA's approval is required because the project "can only be done by accessing CTA property," an agency spokesperson said in an email.
That set off four months of back and forth emails with no resolution.
"We are going about it the right way, asking for permission and talking to the owner and the alderman," Lane said.
"I could have went about it the wrong way and had the artist jump the fence but I did not. So I don't understand why it's so hard for the CTA to let us in and do the mural. I don't understand why they're trying to make us jump through so many hoops to have this done."
'All She Wants Is To Have A Space Where She Can Remember Her Son'
Over the course of the last four months, CTA officials have asked McGhee's family and La Spata to fulfill a number of different requirements.
At first, a CTA official asked for basic information, like how large the mural would be. But later the official said the artist is required to have a fiberglass ladder and a permit. Most recently, officials said the family needs $2 million in proof of liability insurance.
"Every time we feel like we've learned the final hurdle with the CTA, it seems like there's three more requirements for us to meet," La Spata said.
A CTA spokesperson said the agency has agreed to waive the "normal right of entry fees." It's unclear how much the fees cost. The spokesperson didn't respond to further questions.
The spokesperson said all the family needs is "proof of insurance with a railroad protective rider, which is a standard requirement for any third-party performing work on CTA property."
But La Spata said the CTA is making the project "impossible." He also takes issue with the fact that the city agency is using the same standards for the mural project as it would for a contractor developing near the train line.
"I cannot honestly imagine how much heartbreak and grief we're putting LaDonna through with this," La Spata said. "All she wants is to have a space where she can remember her son and have her memory celebrated."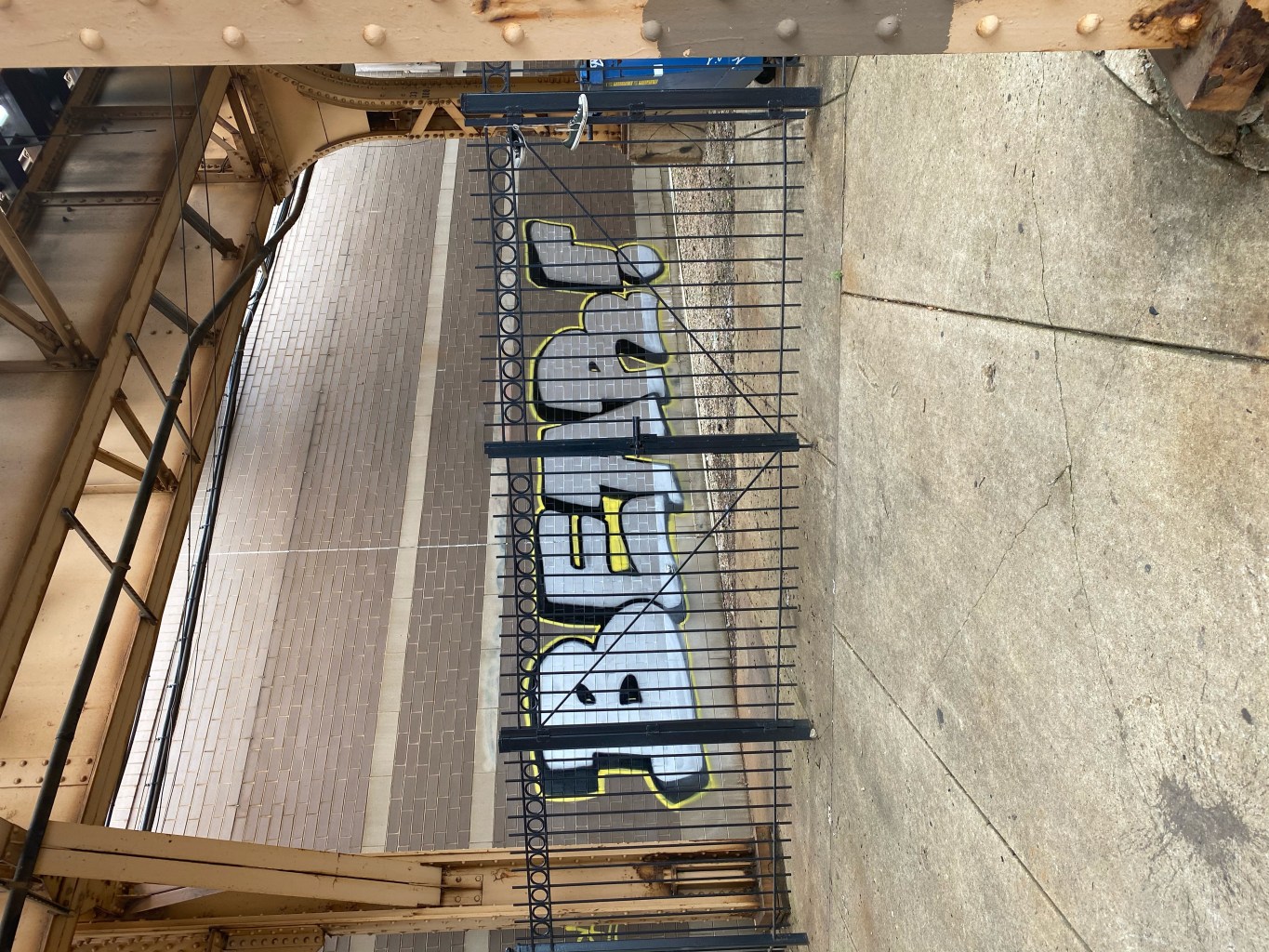 Lane said she's worried the artist may not be able to paint the mural because of the winter weather. If the CTA had approved the project this summer, weather wouldn't have been an issue, she said.
She said she briefly considered painting the mural on a different wall that wouldn't require the CTA's approval, but quickly changed her mind after realizing the wall she chose is the most visible and close to where her son was killed.
She said she will keep fighting to get the mural painted at 1912 N. Western Ave.
"It's just frustrating because this is something that myself, my family and his friends really want to share with the world — what happened to Brandon and to tell everyone who he was," Lane said.
Subscribe to Block Club Chicago. Every dime we make funds reporting from Chicago's neighborhoods.
Already subscribe? Click here to support Block Club with a tax-deductible donation.