PULLMAN — Vashon Jordan Jr., a 21-year-old photographer who was bored with pandemic life, decided in late August to begin putting together a thorough document of one of Chicago's most tumultuous summers to date.
When he wasn't navigating virtual learning and watching "Lovecraft Country," Jordan, a Columbia College student and Pullman native, was traveling the city, photographing the "moments that shaped the summer of 2020." As citywide protests and demonstrations slowed down this fall, he shifted his focus to preserving those moments for others to reflect on.
Drawing from 17,000 photos he took between May 30 and Sept. 23, Jordan laid out his photo book, "Chicago Protests: A Joyful Revolution," in five weeks.
The book, released Saturday through Amazon, distills those images down to 117 photos that reflect "pure, authentic Black joy" in the face of unprecedented upheaval.
"Far too often we demonize protests," Jordan said. "We only talk about them when there's some type of violent aspect to it. I said, 'OK, I'm going to talk about more of everything that's happening, and not leave anything out.' From there you're able to craft an authentic story."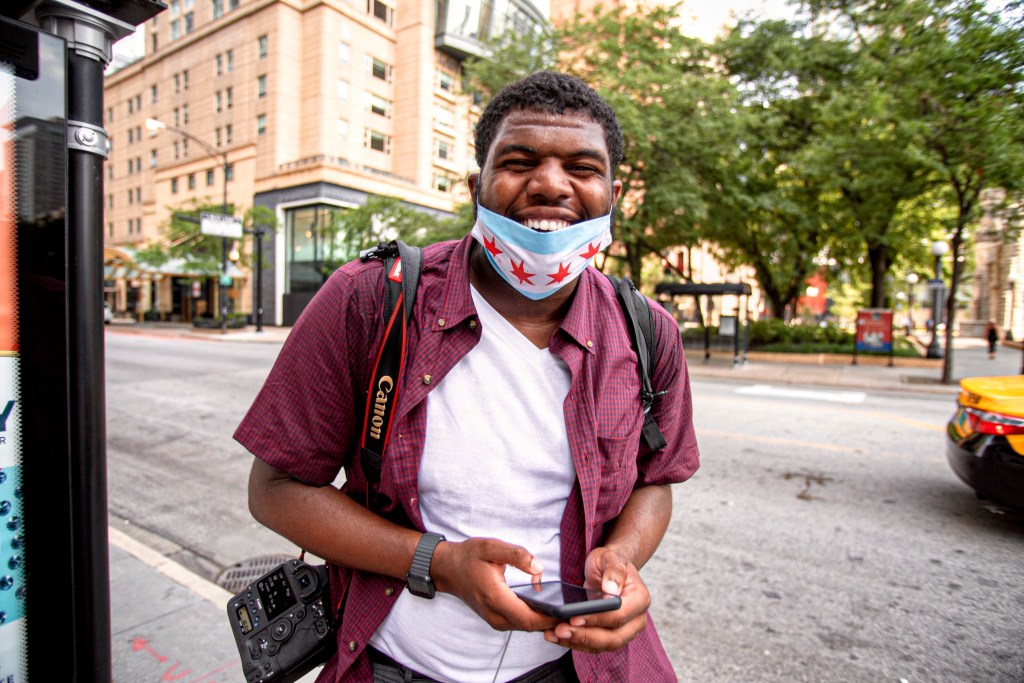 "A Joyful Revolution" captures scenes from a Kids Lives Matter march against gun violence, Englewood's response to the police shooting of Latrell Allen, demonstrations against the Board of Education members who voted to keep Chicago Police in schools and more than 30 other actions.
Even as residents took action against issues as challenging as the deaths of children and state violence, they found room to express joy.
"Folks went out here and protested by swag-surfing in Daley Plaza" or marching through streets with speakers blaring, Jordan said. He encountered these moments of unity "more often than not," he said.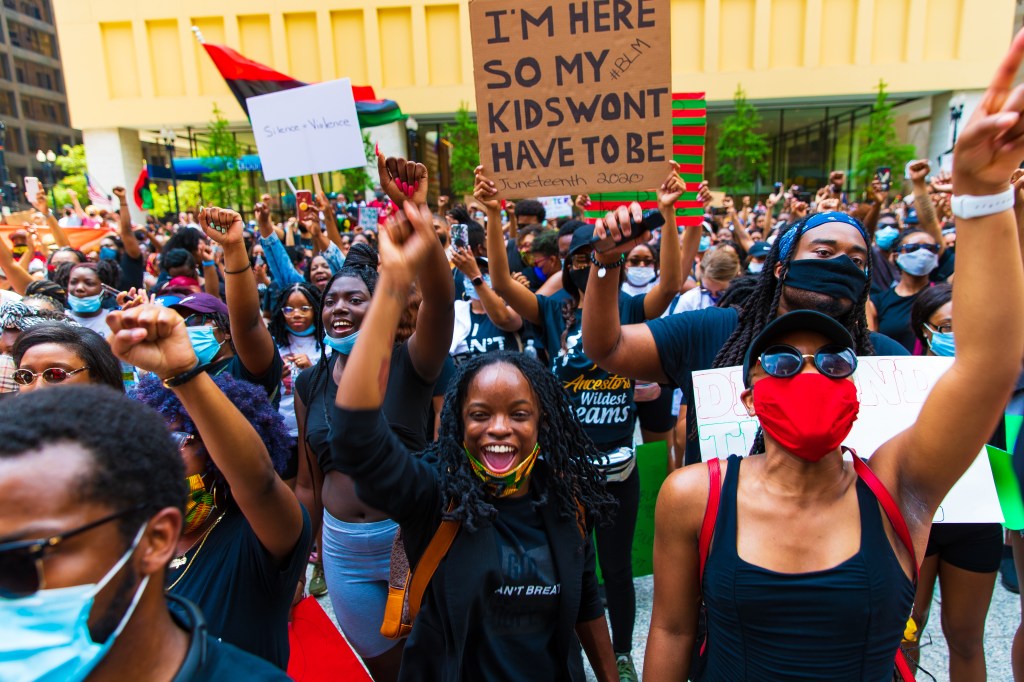 Many of the images reflect joy in the faces of youth organizers who organized and led many of the summer's demonstrations. Destiny Harris, a 19-year-old organizer from Austin, is the "elder" in the book's cover photo, Jordan said.
"You see young Black women leading this," he said of the cover. "You see multiple ethnicities in this one frame. What I find most notable is the background; we're on the neighborhood block, we're in the neighborhoods going where it matters."
Jordan said his commitment to covering the South and West sides — not just high-profile actions in the Loop — built trust with Black community organizers and activists.
When Adam Hollingsworth, better known as Dreadheadcowboy, shut down the Dan Ryan to raise awareness for his Kids Lives Matter campaign, Jordan was first on the scene. Hollingsworth had tipped him off with a Facebook message earlier in the day.
"My lived experiences — our shared cultural values — is something that no one else from outside of our community can replicate, no matter how hard you try," Jordan said.
That isn't to say moments of Black joy are always the book's focus. Jordan includes a July pro-police rally in the Columbus statue site in Grant Park in the book, an event which devolved into the only fighting among civilians he encountered, he said.
Protesters pepper-sprayed by Chicago Police, the aftermath of looting in South Side neighborhoods and counter-protesters mocking attendees of a right-wing rally in Wrigleyville are all found within.
"This book should be a conversation piece," he said. "You may agree with my calling this the 'joyful revolution' or you may not. The photos tell the entire truth."
Books are a more permanent medium that will allow anyone to better understand what exactly went down in Chicago this summer, regardless of their familiarity with or access to the internet, Jordan said. The experiences of Black people during the tumultuous time are simply "too precious to be reduced to a social media post."
Jordan cites an incident where an independent journalist had their Twitter account suspended following arguments with other users as motivation for publishing the book.
"They had so much rich historical content on their account," he said. "With a click of a button, their account was suspended and all of that was deleted."
Jordan said he hopes to see more citizen and freelance journalists adding to the historical record at future actions — particularly journalists who are familiar with the communities where they're taking place.
"What we're living in is a historic time period. They've been comparing this to 1968," Jordan said. "We haven't seen what we're seeing today in so long. We have to get out here, boots on the ground, and document what's happening."
Those interested in learning more about covering community protests and direct actions can reach Jordan by direct message on Twitter or Instagram.
You can purchase "Chicago Protests: A Joyful Revolution" for $25 here.
Subscribe to Block Club Chicago. Every dime we make funds reporting from Chicago's neighborhoods.
Already subscribe? Click here to support Block Club with a tax-deductible donation.