WICKER PARK — Workers at a Wicker Park 7-Eleven said they feel unsafe and abandoned by Chicago Police as a serial shoplifter continues a two-week spree of thieving. 
Since Oct. 9, a single man has ransacked the store's wine section seven different times — each time laughing at workers and on two occasions threatening to kill the store's owner, workers said. 
Police arrested David Williams, 32, in two of the shoplifting incidents. He was released from custody via an I-bond, which does not require money, and is due in court Nov. 2. Since the second arrest, however, workers said Williams has returned to the store five different times. 
Most recently, he entered the store around 10:15 a.m. Tuesday, grabbed several wine bottles, told the franchise owner, "You bitch, I'm going to kill you," then kicked in the cashier's plexiglass barrier, the owner said. The store's video footage shows Williams wearing a mask around his chin and walking within 6 feet of another customer.
Williams was issued an I-Bond at a police station, a state's attorney's spokesperson said. Police can issue an I-Bond or charge misdemeanor cases without the state's attorney's approval.
Shoplifting has always been an issue at the store, workers said. However, the serial and threatening nature of Williams' thefts — coupled with the recent killing of Wicker Park Walgreens employee Olga Calderon — has left the store's cashiers on edge.
Like Calderon, Janice Sanchez is the mother of two young children. She's worked at the 7-Eleven for nearly two years and has never felt unsafe until now.
"I'm so nervous," Sanchez said. "You don't know what anybody can be capable of. A lot of us have children at home. … We call the cops, and they don't do anything." 
'You don't know who's capable of doing what anymore'
Harish Doshi, who owns the 7-Eleven franchise at 1508 N. Damen Ave., said shoplifting has increased significantly during the pandemic, and most acutely in the last week. 
"Shoplifting happens everywhere," he said. "But when it goes on a routine basis and no one is hearing you. … They're not doing any kind of due diligence. Nobody's helping." 
Williams first allegedly stole from the store at about 8:15 a.m. Friday, Oct. 9. He allegedly stole at least four bottles of wine totaling roughly $100. He was arrested by police and released with a ticket, records show. 
Williams returned to the store around 12:45 p.m. He was drunk and belligerent, Doshi said, and again stole multiple wine bottles. Police arrested Williams a second time. He was released from a police station via a $1,500 I-bond, records show. 
An I-bond, for "individual bond," is also known as a personal recognizance bond. It orders a person to return for a court date, but, unlike other bonds, does not require any cash to be held as collateral.
Since being released the second time, Williams returned to steal from the store 5 p.m. Oct. 10 and 3:50 p.m. Oct. 11, according to police reports.  
After one theft, Doshi said he tried chasing Williams out of the store. Williams turned to Doshi and screamed, "I'm going to smack you. I'm going to kill you," the store owner said. 
"I'm sleepless in the night," Doshi said. 
After what happened to Calderon, Sanchez said she didn't understand how the judicial system would allow a serial shoplifter to be released from custody so easily. 
In the case of the murder at Walgreens, detectives believe Sincere Williams — the man accused of killing Calderon — robbed the the store twice the week before the murder. 
RELATED: Fiancé Of Olga Calderon, Slain Wicker Park Walgreens Worker, Speaks Out: 'This Event Has Shattered Our Families'
"The cops don't do anything," Sanchez said. "The state's attorney sucks. They just let them out. I have children at home. You come to work to make a paycheck. … They can come in here and do whatever they want."
Carmen Cruz has worked at the store for three years and also has young children at home. 
Before Calderon was killed at Walgreens, Cruz said she would try to fight off shoplifters. One time she even jumped over the counter to prevent a theft. 
Now, Cruz she's scared to walk to work. 
"There was one point when I was driving two blocks to work," she said. "I'm a tough person. … Now I'm nervous. They do it because there's no repercussions."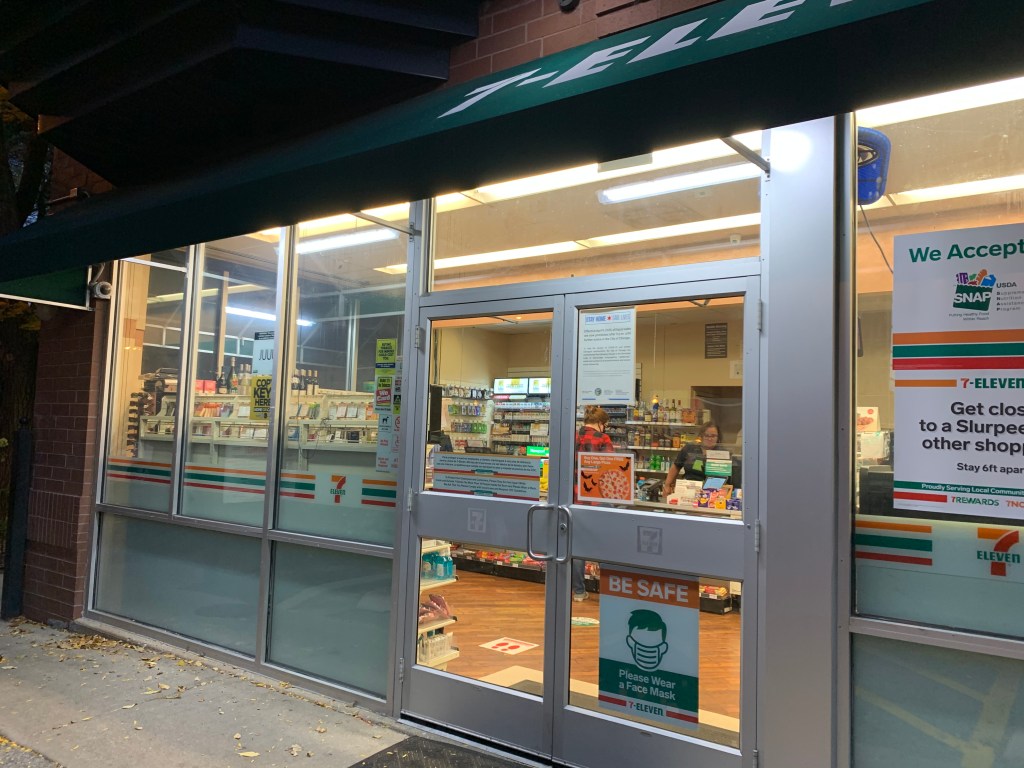 While workers and police have blamed State's Attorney Kim Foxx's office for releasing serial offenders, police actually made the decision to release Williams on an I-bond, records show. Chicago Police Department officials did not respond to a request for comment.  
When Foxx took office in 2016, someone would need to steal more than $300 in merchandise to be charged with a felony. At the time, retail theft was the top felony charge referred to the State's Attorney's Office by police, spokeswoman Tandra Simonton said by email.
Foxx changed the policy to raise the threshold to $1,000 — a move that allowed prosecutors to focus on the "drivers of violence" rather than nonviolent offenses, Simonton said. 
"We continue to prosecute certain retail theft cases as misdemeanors with the option to prosecute these cases as felonies if facts of the case call for it," she said.
In this case, the state's attorney's office was never contacted by police to even consider felony charges, which are reviewed on a case-by-case basis.
Since 2000, dozens of states have made the decision to raise their retail theft felony thresholds. Doing so helps policymakers prioritize prison space for more serious offenses and steers people away from the consequences of a felony conviction, according to the Pew Research Center.
Doshi said Williams never steals more than a $100 worth of wine at at time. But after what happened to Calderon at the nearby Walgreens, Cruz said she worried the criminal justice system is cutting this particular shoplifter too much slack.
"You don't know who's capable of doing what anymore," she said. "What about the safety of the people who have to live with it, and deal with it?" 
Doshi has been the franchise owner of the store since 2015. Before the pandemic the store saw between 700-800 customers daily. Now, the average is around 400. Overall revenues have fallen roughly 25 percent. 
Doshi said he's looked into hiring armed security outside the store, but the going rates for that work is $35 an hour — a cost the parent corporation is not willing to cover, he said. Between falling revenues and costs associated with widespread looting this summer, the store is not breaking even, Doshi said. 
Doshi said he'd like neighbors to help by calling police when they witness shoplifters and called on the justice system to re-evaluate its policies for prosecuting serial shoplifters. 
After the first four thefts documented by police records, Williams stole from the store two additional times within the same week, Doshi said. However, the franchisee said he did not file police reports for the fifth and sixth thefts. 
"What's the point?" he said. 
He did file a police report after Tuesday's theft, which also involved a verbal threat of violence and property damage.
Subscribe to Block Club Chicago. Every dime we make funds reporting from Chicago's neighborhoods.
Already subscribe? Click here to support Block Club with a tax-deductible donation.