WEST TOWN — Local police advised West Town residents to be more proactive in establishing phone trees and creating block clubs in response to increased violence in the neighborhood.
Last week, at least 60 neighbors gathered at the corner of Ada and Huron streets to discuss crime with officers from the 12th District. Several neighbors asked Cmdr. Gabriella Shemash to assign more officers to patrol the area.
Shemash said she understood neighbors' frustrations, but resources are limited.
"Just like you want resources, all of us in blue want resources," she said.
Officer Luis Crespo, a coordinator with the 12th District CAPS office, encouraged neighbors to become more proactive with community policing by attending their CAPS beat meetings, creating a "contact tree" and by establishing block clubs.
"This is just a start," he said. "This is just day one."
Neighbors have been rattled by recent shootings, among other crimes.
On Sept. 16, an off-duty police officer was sitting inside his car at a stop sign near the intersection of Erie and Noble when someone in a car shot at him, the Sun-Times reported. A week later, a 17-year-old was shot in his foot by a person inside a car in the same spot.
Police data shows murders are up 57 percent in the 12th District, with 22 reported so far this year while there had been 14 by the same point of 2019. Shootings are up 59 percent, with 110 so far compared to 69 at this point of 2019.
The data is district-wide, so it reflects crime across West Town, River West, Pilsen, Little Italy, Near West Side, parts of East Garfield Park and parts of Humboldt Park.
Similar increases have been seen across Chicago. Nationally, shootings and murders are surging in other major cities, too.
RELATED: Shootings Are Up In Albany Park, Ravenswood Manor, And Neighbors Are Looking For Solutions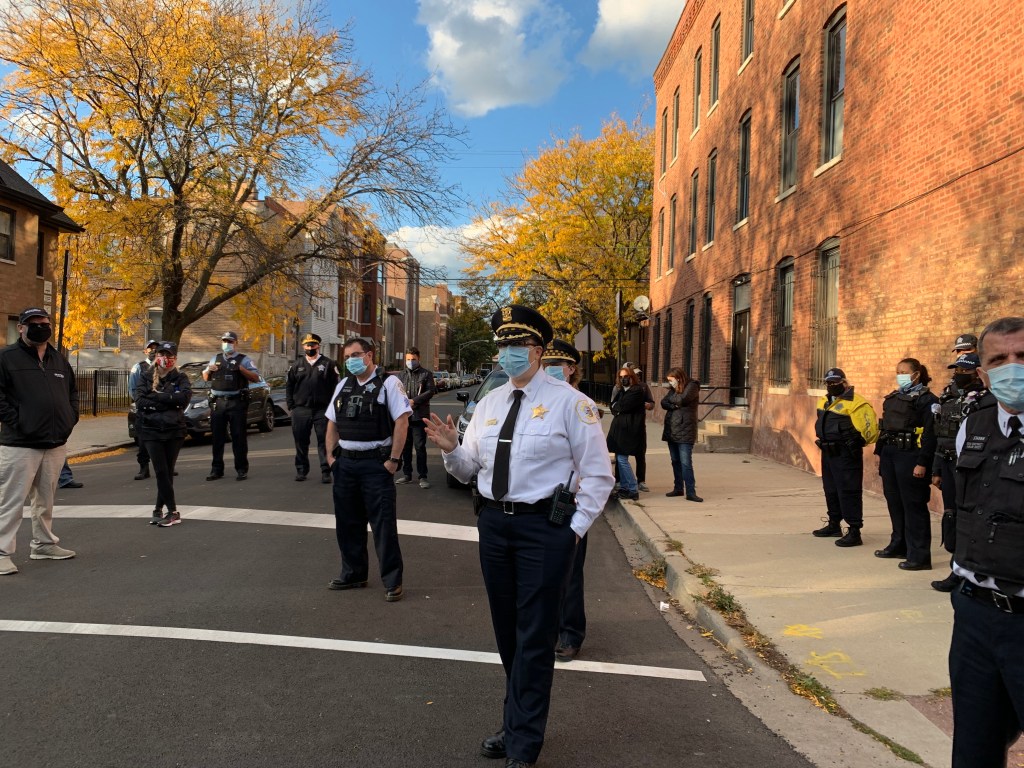 West Town native Cindy Pierpaoli attended the roll call with neighbors Dennis Sweeney and Tom Benthien. The trio think crimes that target residents have increased in the past few years.
"There are more carjackings, more cars being broken into, more shootings," Pierpaoli said. "Many of us have been here a lot of years. I never was scared in this neighborhood. … We're shorthanded with the cop situation as-is. We need to support the police."
During the meeting, one neighbor said they think the Police Department should consider bringing back a district once headquartered at the corner of Wood Street and Augusta Boulevard. It closed in 2012.
Whitney Smith, 29, attended the meeting. Smith takes the Chicago Avenue bus home from work, typically getting home about 6 p.m. During winter, that means she's walking home from the bus after dark, and she feels unsafe.
And last year, a shooting took place outside Smith's Huron Street apartment. Smith said she was on her way out the door when she heard someone yell, "Duck!"
Smith said she hoped Thursday's roll call would spur more community events in which neighbors — renters and homeowners — could get to know each other and help keep each other safe.
"I think there's a lot of tension, finger-pointing," she said. Officers "aren't superheroes. You can't hire a Batman."
Those interested in starting a block club can contact neighbor Lauren Young at 312-725-6225.
The 12th District CAPS office can be reached by email at CAPS012District@chicagopolice.org or by phone at 312-746-8396. Follow the district on Twitter.
Crespo can be reached directly at 312-746-8309.
This section of West Town is splintered into the 1st and 27th wards. Neither Ald. Walter Burnett (27th) nor Ald. Daniel La Spata (1st) attended the roll call; however, a 1st Ward staffer was in attendance.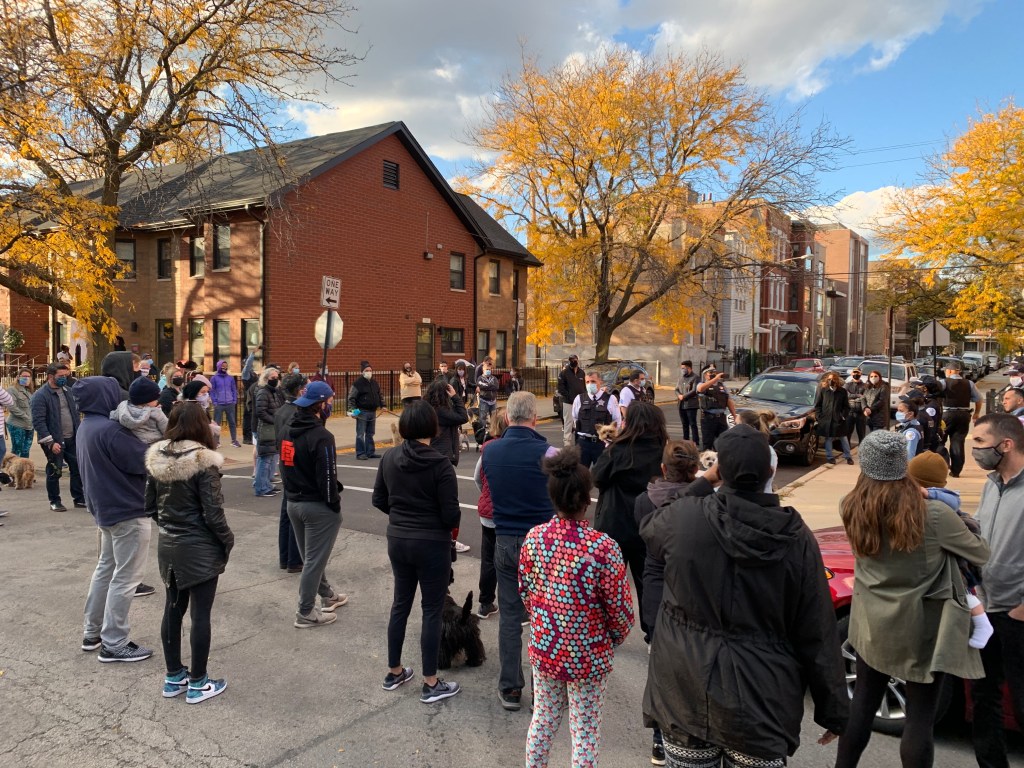 Subscribe to Block Club Chicago. Every dime we make funds reporting from Chicago's neighborhoods.
Already subscribe? Click here to support Block Club with a tax-deductible donation.