ANDERSONVILLE — Plans to build an apartment building with a clock tower in Andersonville are not moving forward after neighbors called out the developer for past Facebook posts during a contentious meeting over the project.
Prominent North Side builders Candea Development sought a zoning change to turn the former convenience store at 5457 N. Clark St. into a four-story apartment building with ground-floor retail.
Details of the proposed project were discussed at a community meeting last week, where neighbors and the developer clashed over affordable housing.
During the online meeting, a participant posted a Facebook post from an Armand Candea that shows a photo of Chicago Police in riot gear with a caption that reads: "The city needs to unite. We need to recruit snipers. These people are from Joliet and Indiana. You aren't even from here. F— you!"
Neighbors began circulating the Facebook post after the meeting. The caption has since been removed.
After seeing the Facebook post, Andersonville resident Stephanie Dorning commented on Candea's Facebook page, calling out his "racist" post. Candea's account responded by commenting, "You're pretty hot, wanna go out sometime?"
Candea's account also sent the question to Dorning's direct messages, according to screen shots she shared with Block Club.
RELATED: Andersonville Clock Tower Apartment Building Proposal Leads To Clash Over Affordable Housing
It was "infuriating that he tried to reduce all the interactions to 'don't worry your pretty head about it,'" Dorning said. "I think the point was to embarrass me, but really it just made me want him out [of Andersonville] even more."
Candea did not respond to a request for comment Monday.
Ald. Harry Osterman (48th) told neighbors Monday that Candea had withdrawn from the project and cited "concerning social media posts."
"Some concerning social media posts from leadership at Candea Development came to light during this community process that do not reflect my own views, nor the values of the Andersonville and greater 48th Ward community," Osterman said in an email to constituents. "I do not support violence or violent language, and was angered and appalled when I saw the post."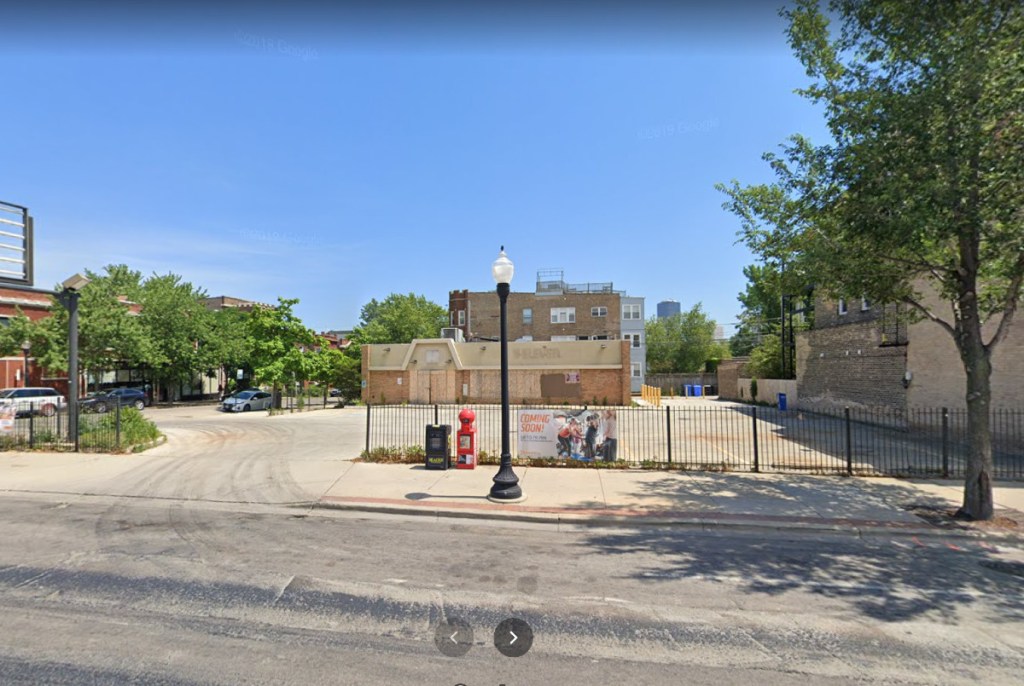 Candea, who has built residential developments throughout the North Side, proposed a 36-unit apartment building at the corner of Clark Street and Catalpa Avenue.
The project outlined studio and one-bedroom units, with four of them earmarked as "affordable." That's the minimum required for such a project under the city's affordable requirements ordinance.
Neighbors at last week's community meeting said the plans lacked enough affordable housing, especially family-sized affordable units.
At the meeting, Candea bristled at demands for more affordable housing. He told neighbors he didn't feel he had to give back to the community and also apologized for saying he would dissuade people with cars from renting at the property.
"It sounds like what you guys are looking for is a publicly funded project," Candea said. "Now you want all this free, affordable housing stuff. There's just no money there."
Osterman had not formally supported or opposed the zoning request. But in response to concerns about affordable housing, he urged neighbors to "keep this development in perspective" and said one project would not resolve the broader issue.
Candea does not own the property he sought to develop. Another prominent developer, Mitch Goltz of GW Properties, bought the former convenience store last year for $1.8 million, property records show.
Goltz would retain the property if the development did not move forward, Candea's development team said last week.
In July, another Candea proposal to build in Andersonville also was denied by Ald. Andre Vasquez (40th). The alderman said the project was too dense and lacked affordable options.
Osterman said he will work with the Andersonville Chamber of Commerce, the East Andersonville Residents' Council and other neighbors to "gather community consensus" on what should happen with the lot at Clark and Catalpa.
Community feedback on the need for more family and affordable housing stock will be kept in mind, Osterman said.
"I strongly support and will continue to work toward bringing more on-site affordable and family-sized units to the 48th Ward," he said.
Subscribe to Block Club Chicago. Every dime we make funds reporting from Chicago's neighborhoods.
Already subscribe? Click here to support Block Club with a tax-deductible donation.