SOUTH SHORE — A South Shore-based media nonprofit is rolling out a "mock newsroom" to help Black women and gender non-conforming people learn the basics of news reporting.
The Sisters in Cinema Newsroom pilot program plans to launch Nov. 4 and is looking for six to 10 South Shore residents ages 16–20 to participate.
Twelve sessions will cover topics such as news reporting and interviewing basics, story promotion and audience engagement. Participants will receive a $250 stipend if they attend all 12 sessions.
Chloe Herring, the business and development coordinator for Sisters in Cinema, said social media will be "a huge part" of the newsroom's focus.
"Social media is so central to a lot of the work that journalists do today, whether that's finding sources or finding a lead on a breaking news story," Herring said.
Herring, who formerly worked as a Sun-Times audience engagement specialist, said instructors want to meet young participants "in a place that is comfortable to them."
"The age group that we are targeting, they are digital natives," Herring said. "They live on the internet, and we want to make sure our program feels familiar to them in that way."
The newsroom will meet 4–6 p.m. Tuesdays and Thursdays from Nov. 3 through Dec. 17.
All sessions will be held virtually except for the final day, where participants will interview each other in person for a video report.
The application is available online through Oct. 23, and people will be notified by Oct. 31 if they are selected for the program.
"The reason why we're doing a pilot is to make sure we're reaching the people that we need to reach and providing a service that is useful to them," Herring said.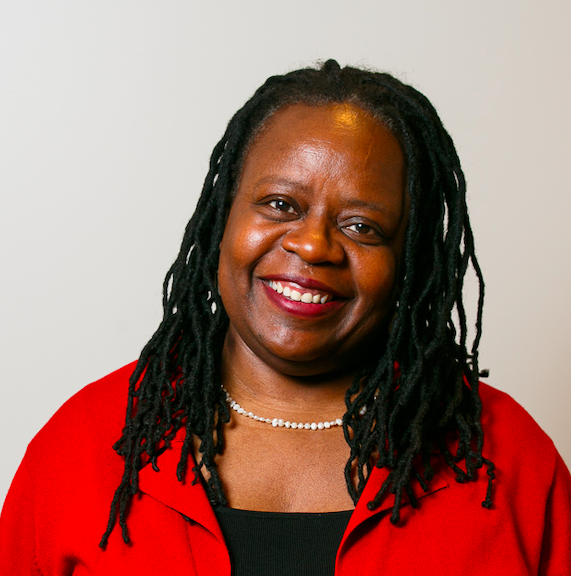 Citizen reporting is a vital community service and deserves compensation, Yvonne Welbon, Sisters in Cinema founder and South Shore native, said in a statement.
"One of the most important citizen journalism pieces changed world history," Welbon said. "It was captured by a young Black teenager named Darnella Frazier. The high school student recorded the final minutes of George Floyd's life."
Researchers and student advocacy groups cite unpaid internships and high educational costs as barriers to diversity and equity in the workplace.
Welbon said Sisters in Cinema will fundraise to continue offering paid "learn and earn" opportunities like the newsroom to South Shore residents.
"We believe that if we invest in media makers and provide them with opportunities to build their skills … we can create an environment which may lead to an expansive vision of what we can do and be together," Welbon said.
As a millennial working in the field of media, an instructional course that paid a stipend "sounded foreign to me," Herring said. "I've never participated in a program that paid me."
Sisters in Cinema also plans to open a media center in South Shore — offering workshops, film screenings and research and networking opportunities — by mid-2021.
The organization is working to secure permits for the site at 2310 E. 75th St.
"Once we have permits in hand we will begin to work on the rehab and buildout," Welbon said.
The nonprofit intends for the center's programming to be open to the community, with "as much of [it] as possible" offered free of charge.
The media center project received a $181,725 grant through the first-ever round of Neighborhood Opportunity Fund awards in 2017.
Subscribe to Block Club Chicago. Every dime we make funds reporting from Chicago's neighborhoods.
Already subscribe? Click here to support Block Club with a tax-deductible donation.