HYDE PARK — Hyde Park is being named Chicago's first "dementia-friendly" neighborhood after community groups came together to make the area safer for people with memory loss.
To receive the designation by Dementia Friendly America, a Washington, D.C.-based organization, Hyde Park residents organized neighbors and institutions to begin making their neighborhood more inclusive of and accessible to people with dementia.
They'll also raise awareness about the disease and its impacts in an effort to erase the stigma around memory loss and aging.
Twelve partner organizations led by Chicago Hyde Park Village, the University of Chicago's Memory Center and the SHARE Network worked to secure the designation.
The months-long effort, which began before the coronavirus pandemic, is merely the first step in a "long-term relationship and community-building process," said Dorothy Pytel, special projects coordinator for Hyde Park Village.
The group's goals for the near future include:
Holding a virtual community meeting to explain the dementia-friendly initiative. It's planned for this month and is open to residents of Hyde Park, Kenwood, Woodlawn and surrounding neighborhoods.
Developing unique trainings for specific sectors of Hyde Park — such as banks, stores, restaurants and places of worship — to better serve people with dementia.
Identifying and addressing the services and resources Hyde Parkers with dementia are lacking.
Building relationships between the neighborhood's volunteer community and people with dementia and their caregivers.
Pytel shared some ways the business-specific trainings would make life easier for people with dementia. For example, restaurants could make minor changes, like having a few tables set aside and making sure the staffers working those tables are more patient with the customers.
Restaurants could also offer "menus with fewer choices, so a person with dementia overwhelmed by too many choices can still come in and have a good experience dining," Pytel said.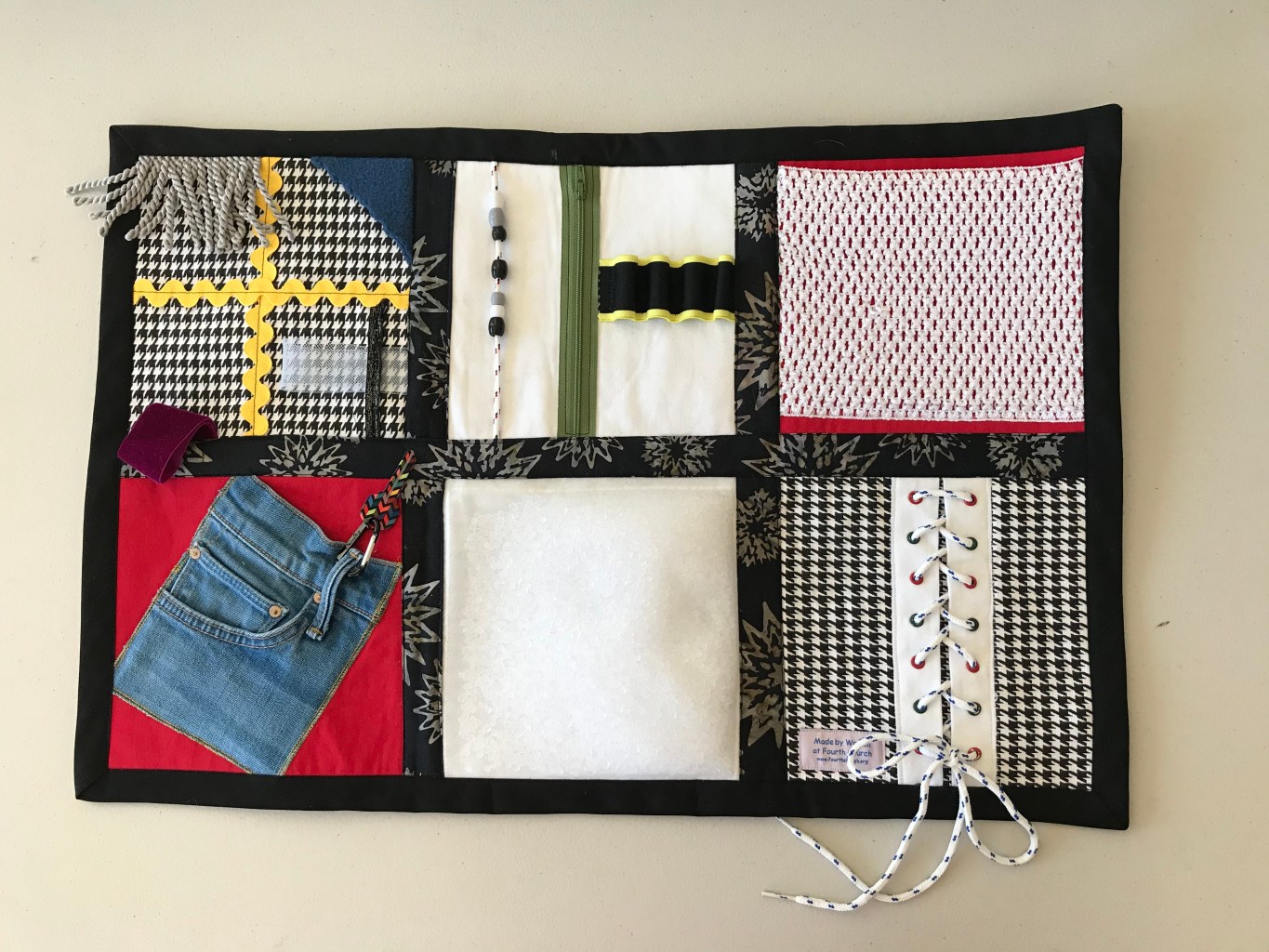 As organizers look to the future, the designation also puts a name to "all of these efforts that are already happening," said Tessa Garcia McEwen, a social worker at UChicago's Memory Center. She introduced the Hyde Park Village to the Dementia Friendly America initiative.
The lead organizations have already provided dementia-focused programming throughout Hyde Park and Chicago.
Among the past and existing offerings are a dementia-friendly Chicago River cruise, organized by the Memory Center, and numerous support groups for caregivers of people with dementia.
Other programs through the Hyde Park Art Center — which was "early on board" in helping secure the designation, Pytel said — and GoldMind Arts and Aging have moved online to continue through the pandemic.
McEwen praised the collaborative spirit of the 12 partner organizations, community groups already offering programs and others who helped get the ball rolling, like the statewide dementia-friendly network. She said that collaboration must continue in the coming months and years.
"It's so exciting to see how people really want this and need it," McEwen said. "The hope is to bring more community members together to dream up, 'OK, now that we have this designation, what do we want to do?'"
Laura Voss-Allen, who cared for her parents as they faced dementia at the end of their lives, is a member of the dementia-friendly advisory board. It will meet bi-monthly to raise awareness and gather community input.
Voss-Allen helped Hyde Park Chamber of Commerce member Kathy Huff secure support from Alds. Sophia King (4th) and Leslie Hairston (5th), state legislators Sen. Robert Peters (D-13th) and Rep. Curtis Tarver II (D-25th) and Cook County Board President Toni Preckwinkle toward receiving the designation.
The neighborhood-wide effort is "super important, because we do have quite a large aging population in Hyde Park," Voss-Allen said. "Also, just in general, the whole United States is [seeing] baby boomers age; there's going to be a whole lot more people with dementia."
How Can You Be More Dementia-Friendly?
One important aspect of supporting people with dementia is simple: showing empathy.
The world is often impatient with those who have the disease, which can be embarrassing and painful for them, McEwen said.
"Emotion is the last to go," she said. "Until our last breath, no matter our level of cognitive impairment, we will still be so sensitive to frustration or impatience in [others'] body language. … We can be a little bit more kind, respectful and dignified when we're interacting with people with memory loss."
Ending the stigma around dementia is crucial to improving patients' quality of life, Voss-Allen said. Caregivers shouldn't feel like they have to hide their loved ones upon diagnosis — nor should they feel alone.
Caring for someone with dementia can be "overwhelming," Voss-Allen said. Support groups like those offered through the Hyde Park Village, and others are among the ways caregivers can rely on others to deal with stress.
"It takes a village to help a person with dementia get through this period of their life with as much grace as possible, because it's not a graceful disease in any way," Voss-Allen said. Dementia's effects can be better understood and addressed "if everyone is willing to assist and try and eliminate the stigma, so that people can talk about it openly."
Dementia Friendly America offers a toolkit for residents interested in pursuing a dementia-friendly designation for their neighborhood. The process takes about six months to a year, from convening a working group to acting on a plan to make the neighborhood more accessible.
Another national effort, Dementia Friends USA, offers brief, online trainings for individuals on awareness and actions to improve patients' quality of life.
For more information, or to join the Hyde Park advisory board, email Pytel at dorothy.pytel@chpv.org. 
Subscribe to Block Club Chicago. Every dime we make funds reporting from Chicago's neighborhoods.
Already subscribe? Click here to support Block Club with a tax-deductible donation.