PILSEN — For nearly two years, city officials have pushed to establish a historic landmark district in parts of Pilsen despite the objection of some neighbors.
Longtime neighbors who oppose the plan argue the designation would stack working-class homeowners with added costs, restrict what owners are able to sell their properties for and lead to more gentrification. But the city has moved forward on the plan anyway, with officials saying the historic designation will prevent booming developments from changing the character of the neighborhood.
Now, residents are urging the city's Zoning Committee to put the matter up for a vote so there is a chance to kill the proposal. If a vote isn't called by the January zoning meeting, the landmark district will automatically be implemented in February.
Neighbors like Victoria Romero, who has lived in Pilsen her entire life, said the increased costs of maintaining a home in a historic district and increased property taxes would ultimately displace more Latino families in the gentrifying neighborhood.
"I wish I could be more positive of what I have seen in other areas around the city and around the country that have been designated landmark districts," said Romero, who owns a home within the proposed district boundaries.
"Unfortunately, long-term residents just don't fare well in those types of districts. We get a sense that the city cares more about buildings than the people that live in them."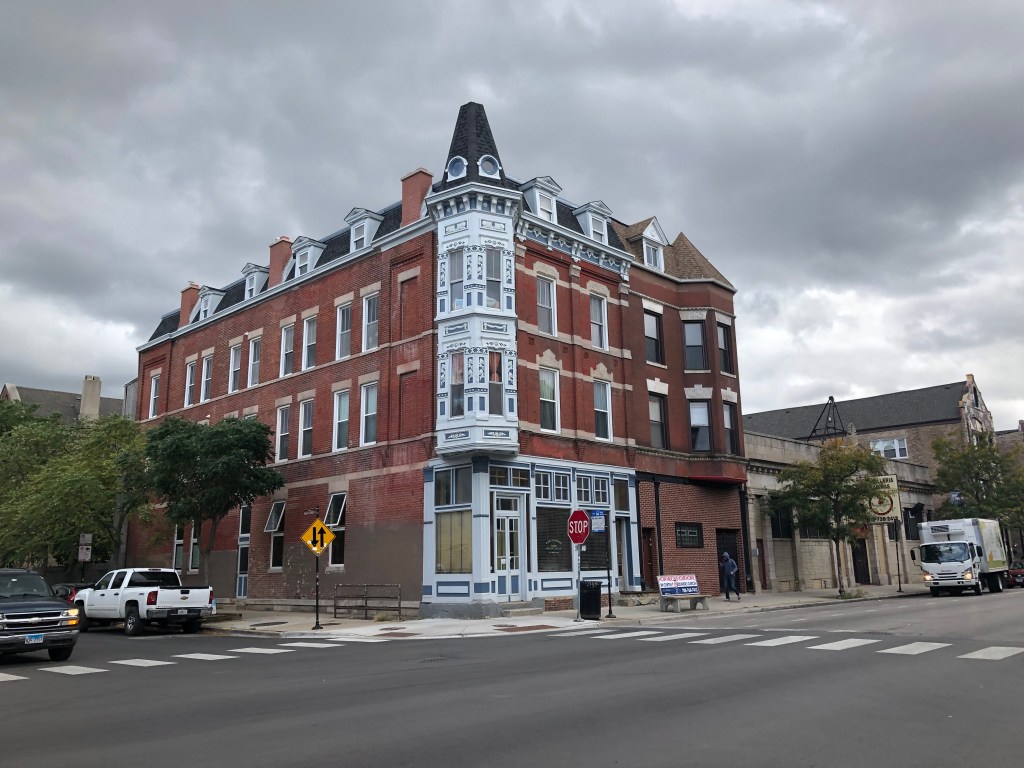 The city's Department of Planning and Development has scheduled three virtual community meetings this month, the first at 6 p.m. Monday.
A review of the proposal has been tabled until November, according to a letter from committee chair Ald. Tom Tunney (44th), saying the city's planning department was granted a six-month extension in July to "engage community stakeholders."
By the time that six-month grace period for the city expires in January, when the clock runs out on a vote, it might not matter what residents have to say.
Ald. Byron Sigcho-Lopez (25th) said city officials are trying to circumvent the "democratic process" and impose the district despite opposition.
"If [the city] bypasses the community, this will send a horrible precedent," he said. "This has no support in the community, no support whatsoever."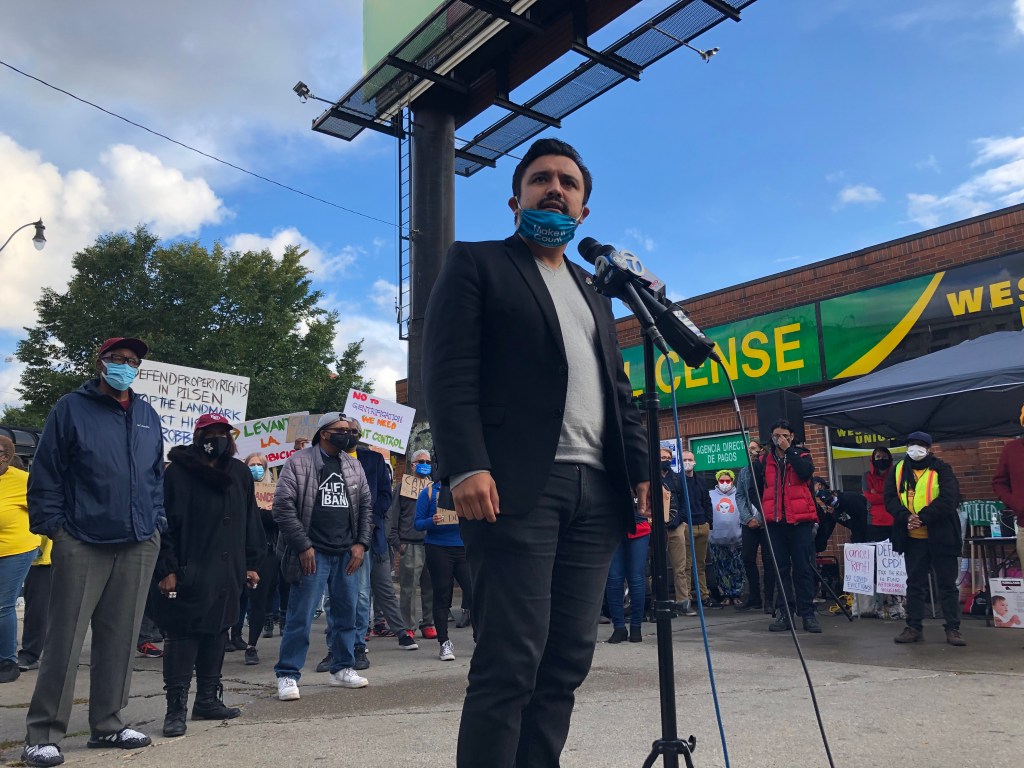 'Overwhelming Majority Of Residents Are Against It'
In November 2018, city officials introduced the Pilsen Historic Landmark proposal — one component of a five-part strategy aimed at preserving the Mexican and Mexican American communities in Pilsen and Little Village. 
As part of the proposal, the city aims to landmark more than 850 Baroque-inspired buildings constructed between 1875 and 1910 along with murals painted since 1978. Officials said the designation would preserve two significant time periods in the neighborhood's history. It would become one of the city's largest historic districts.
The following month, the city's Landmarks Commission approved a preliminary landmark recommendation that covers a 1.5-mile stretch of 18th Street and Blue Island Avenue, as well as residential blocks bound by 18th Street, Ashland Avenue, 21st Street and Racine Avenue in Pilsen.
If made official, the Pilsen landmark district would join 59 other historic districts with nine extensions across Chicago.
Preservationists supported the district while residents overwhelmingly opposed it. Many homeowners said longtime residents will not able to shoulder the high costs of maintaining a historic building, especially in instances of unexpected facade repairs.
During a contentious meeting at Rudy Lozano library in April 2019, homeowners packed the library to blast city officials.
Lifelong Pilsen resident Leticia Guerrero said the city was attempting to "shove this down our throats." Individual homeowners should be the ones deciding whether their property becomes a historic landmark, Guerrero said at the time.
Arturo Garza, who was born and raised in Pilsen and now owns five properties in the district's boundaries, previously said he opposed the designation because it would devalue properties by restricting their use.
For some Pilsen residents, these properties are their "retirement plan," Garza said a year ago. 
"This is their 401K. They don't have a pension. They don't have set benefits coming from the city of Chicago. This is all they have," he said. "If they can't sell their property for the highest and best use, it's going to chop a big chunk of their bottom line."
Property owners were also concerned certain incentives only would be accessible if they invested a minimum of 25 percent of the property's market value — which they argued was out of reach for a vast majority of Pilsen homeowners.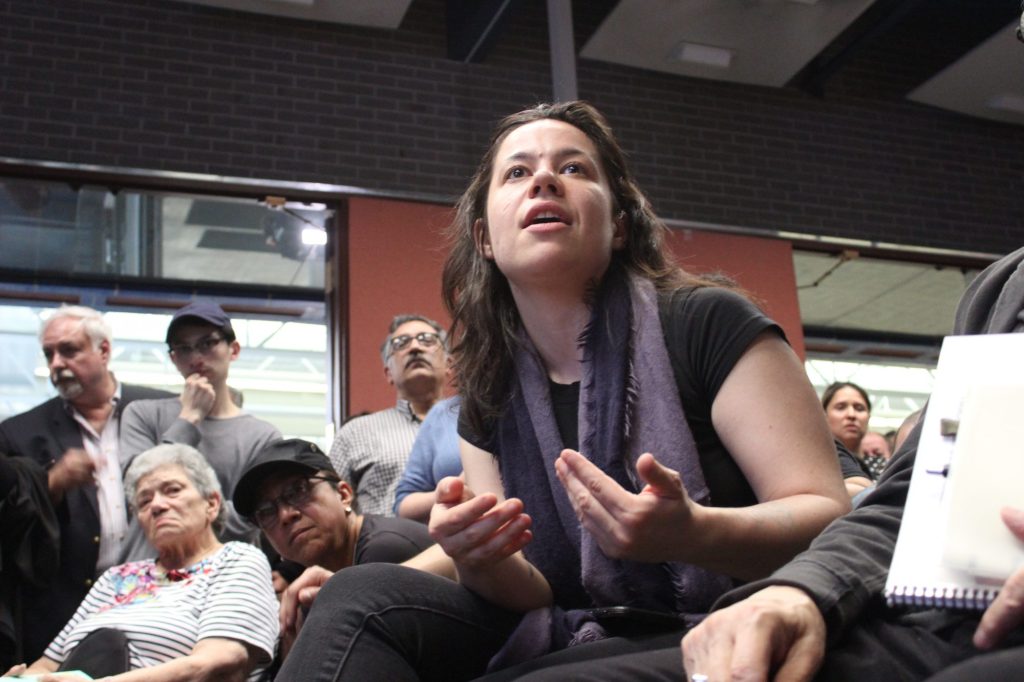 Neighbors also have felt pressured into endorsing the district.
Last year, two developers applied to demolish buildings that would be landmarked under the city's plan. Since the area received preliminary landmark designation, those requests triggered a convoluted process through which the landmark commission tried to push for the final approval of the district to prevent the demolition of those buildings.
That angered neighbors who felt the city was rushing the proposal through with little community input. The demolition requests eventually were withdrawn.
City officials said they received five letters of support for the designation compared to 65 letters against the proposal during a public hearing last year before the landmarks commission. Despite the overwhelming opposition, the commission approved the designation anyway, giving the city one year to bring the matter up for a vote.
Disgraced former Ald. Danny Solis did not support the landmark, either.
Before leaving office, Solis told the city's planning department he would not support the landmark district and suggested they work with the new alderman and the community to preserve the neighborhood's character, a Solis staffer told Block Club Chicago at the time.
Earlier this summer, the City Council approved a six-month extension that would give the city's Department of Planning and Development time to work more with the community on concerns.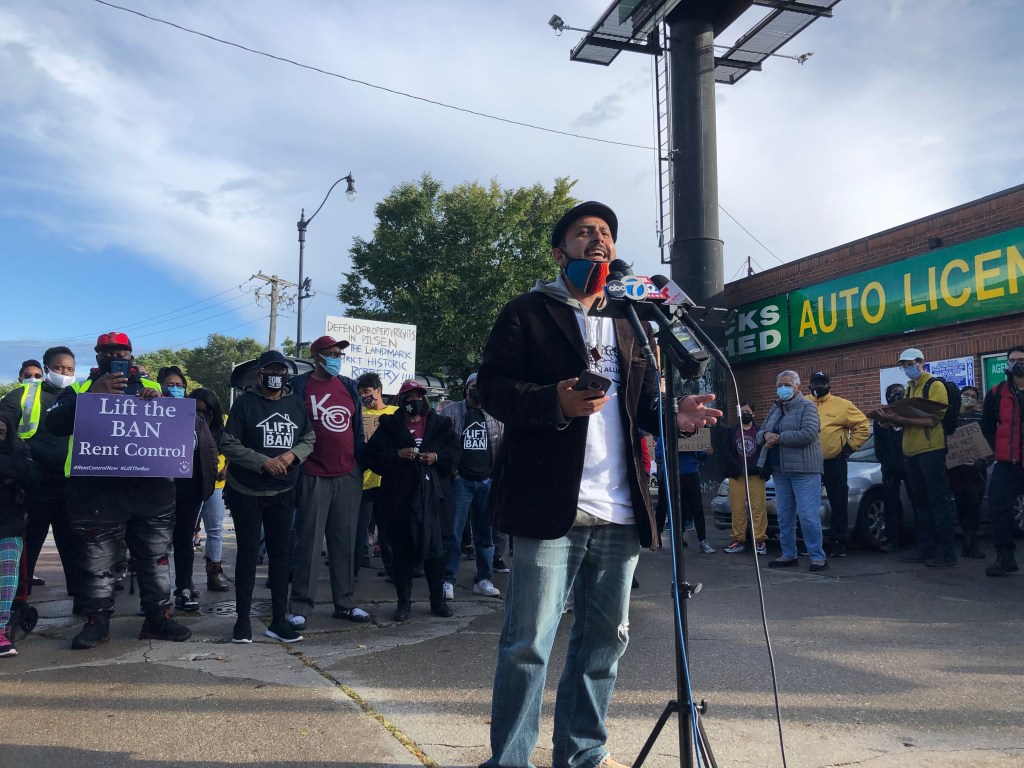 Pilsen Alliance, an activist group organizing for affordable housing and other issues that affect Pilsen residents, has staged protests outside of Tunney's Ann Sather restaurant and home, calling on the North Side alderman to put the Pilsen landmark district up for a vote.
"We want a vote. … They are trying to drag it out," said Moises Moreno, director of the advocacy group. "We've already had four community meetings and the people have already spoken, and an overwhelming majority of residents are against it."
The city's department of planning and development will host meetings 6 p.m. Monday, 12:30 p.m. Oct. 14 and 4 p.m. Oct. 27. 
City officials plan to "present flexible landmark district options, opportunities for community input and guidance, and related tools that can help stakeholders determine their neighborhood future."
City leaders also will detail available incentives at the meetings, including $3 million in Adopt-A-Landmark funds.
Asked why the city continued to push the landmark designation despite neighbors' opposition, Peter Strazzabosco, Department of Planning and Development spokesman, said officials will discuss "multiple reasons" for their advocacy at the meetings.
In an email, Strazzabosco said the historic district is an "important tool that can help the community control demolitions and displacement, which is the calling card of gentrification."
If the landmark was struck down, the same designation could not be reconsidered, and that would "permanently expose one of the city's oldest and most unique neighborhoods to development trends that are already changing its historic character and population," Strazzabosco said. 
Sigcho-Lopez said those same protections can be achieved through a moratorium on demolitions and deconversions, not unlike what has been implemented along The 606 Trail.
The alderman introduced an ordinance in May that would prohibit the city from issuing permits for demolition, major projects and deconversions without a public meeting.
"We plan to focus on housing relief that our homeowners and tenants alike need at this moment," Sigcho-Lopez said. "The landmark does very little to address demolitions and puts extra burden on people who are already struggling."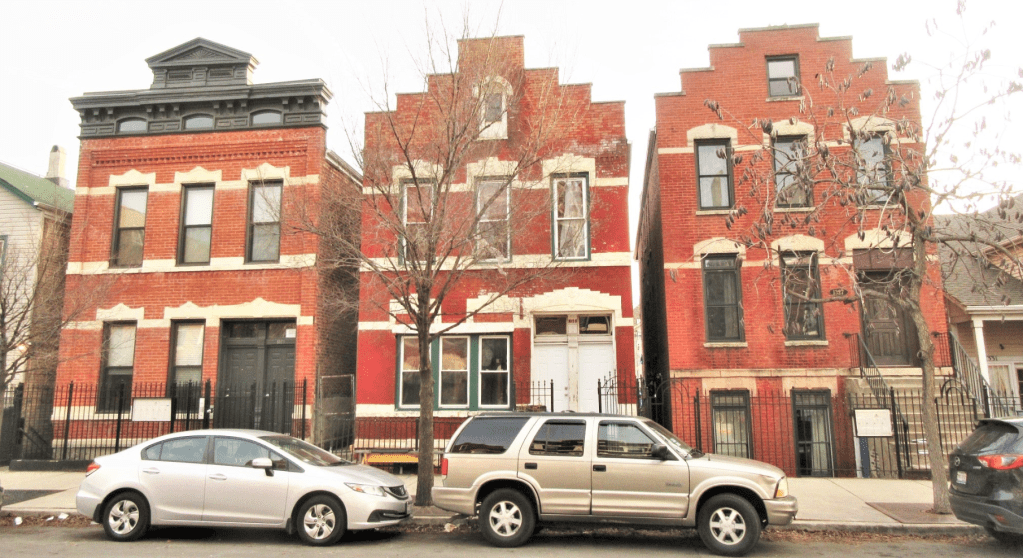 'There's No Way To Compete With A Big Developer'
Several neighbors who spoke with Block Club last week said the plan does not favor small, working-class homeowners who lack the financial resources or time to navigate the permit process.
Enrique Magaña, who helps his father manage a property inside the district boundary, said the plan would benefit developers with more resources and experience in navigating the city's bureaucratic permit process.
"We would have to jump through so many hoops," Magaña said. "We wouldn't have proper representation — not to mention City Hall is open 9 to 5, and people work during those hours … There's no way to compete with a big developer."
Isabel Hernandez, who lives in and helps her elderly mother manage a small apartment building in the proposed district, said many owners don't have money lying around to qualify for some of the incentives available. 
"It's ridiculous because it costs a lot of money," she said.
Hernandez would love to see the preservation of the older buildings, especially if developers continue to replace them with luxury condo buildings.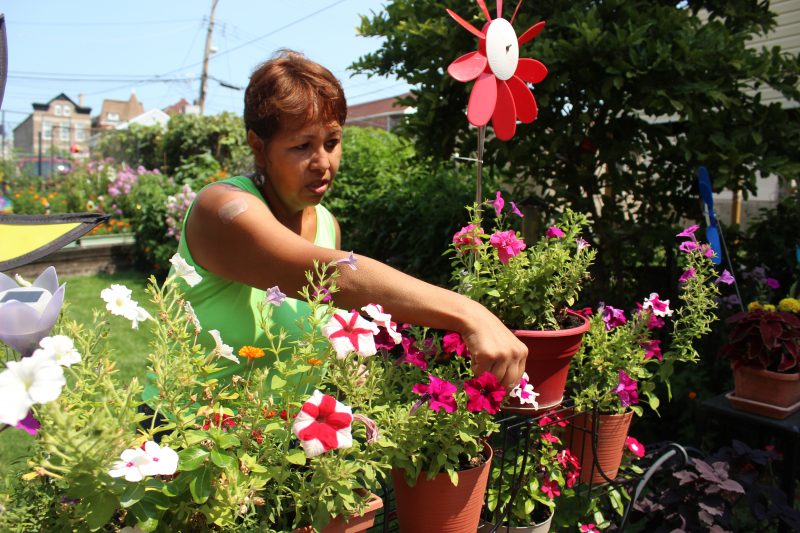 Mateo Betanzos, who grew up in Pilsen and bought a home there almost two decades ago, said he wasn't aware the landmark district was proposed until recently.
The historic district would only exacerbate existing gentrification by pushing out low-income homeowners who cannot afford building upgrades and tenants who would likely shoulder higher rents from landlords trying to offset new expenses and increased property taxes, Betanzos said. 
"I wasn't thinking of doing any renovations here, but if I were to, I'd be screwed," the 44-year-old said. "Now you would have to get special everything."
Romero said the area's historic architecture should be preserved, but not at the expense of Pilsen residents.
"I would absolutely agree that it's worth preserving, so long as we are not displacing the very same people that have turned those buildings into homes and who have taken those streets and turned them into a community," Romero said. 
Betanzos agreed.
"I understand wanting to preserve the architecture and wanting things to look up to par, but how about the people?" Betanzos said. "The city cares more about the buildings than they care about the people here." 
Betanzos said he was frustrated about the lack of city notification to homeowners. If the designation goes through, Betanzos said the neighborhood would "start looking like Lincoln Park or Logan Square."
"The city doesn't want you to know about it," he said. "They want you to be oblivious to it so that way they can approve it."
Subscribe to Block Club Chicago. Every dime we make funds reporting from Chicago's neighborhoods.
Already subscribe? Click here to support Block Club with a tax-deductible donation.
RELATED COVERAGE: 
City Council Passes 'Fair Notice' Ordinance, Giving Longterm Renters 120 Days' Notice To Leave
After Developer Nixes Demolition Plans, City Has Until Next Year To Make A Decision On Controversial Pilsen Historic Landmark District
 Pilsen Historic Designation Plan Gets Thumbs Up From Landmarks Board — But New Alderman Calls For More Community Input
Should Pilsen Become A Historic Landmark District? Some Say City Is Trying To 'Shove This Down Our Throats'
Can Pilsen Homeowners Afford A Historic Landmark District? Worried Residents Ask City To Delay Designation
City Vows To Keep Mexican Culture Alive In Pilsen, Little Village With New Affordable Housing Plan