This story was originally published by DNAinfo Chicago in 2015. Block Club Chicago has updated it.
DOWNTOWN — When it comes to ghost stories, Chicago is no Second City.
After all, you can head to Uptown if you want to catch sight of Al Capone's ghost, or drive down to Hyde Park if you want to meet up with the spirits of Confederate soldiers held at Camp Douglas. Want to experience all of that and more? Block Club Chicago has you covered.
Here are 11 spooky spots to check out: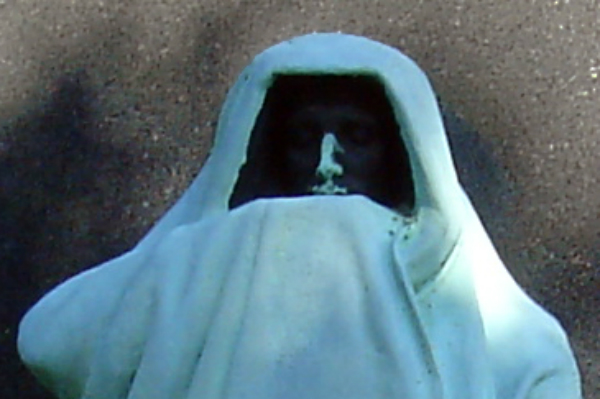 Graceland Cemetery
What: The cemetery is famous for its connection to Chicago's history. Victims of the Iroquois Theater fire, which killed more than 600 people, are buried here, as is George Pullman (the guy behind the Pullman Palace Car Company), several mayors and influential politicians, and Bruce Graham, the architect behind the John Hancock Building and Willis Tower.
Plus, it's said that if you look into the eyes of a famous monument there, "Eternal Silence" (or the "Statue of Death"), you'll see a vision of your own death. That's more than a little scary.
Where: 4001 N. Clark St.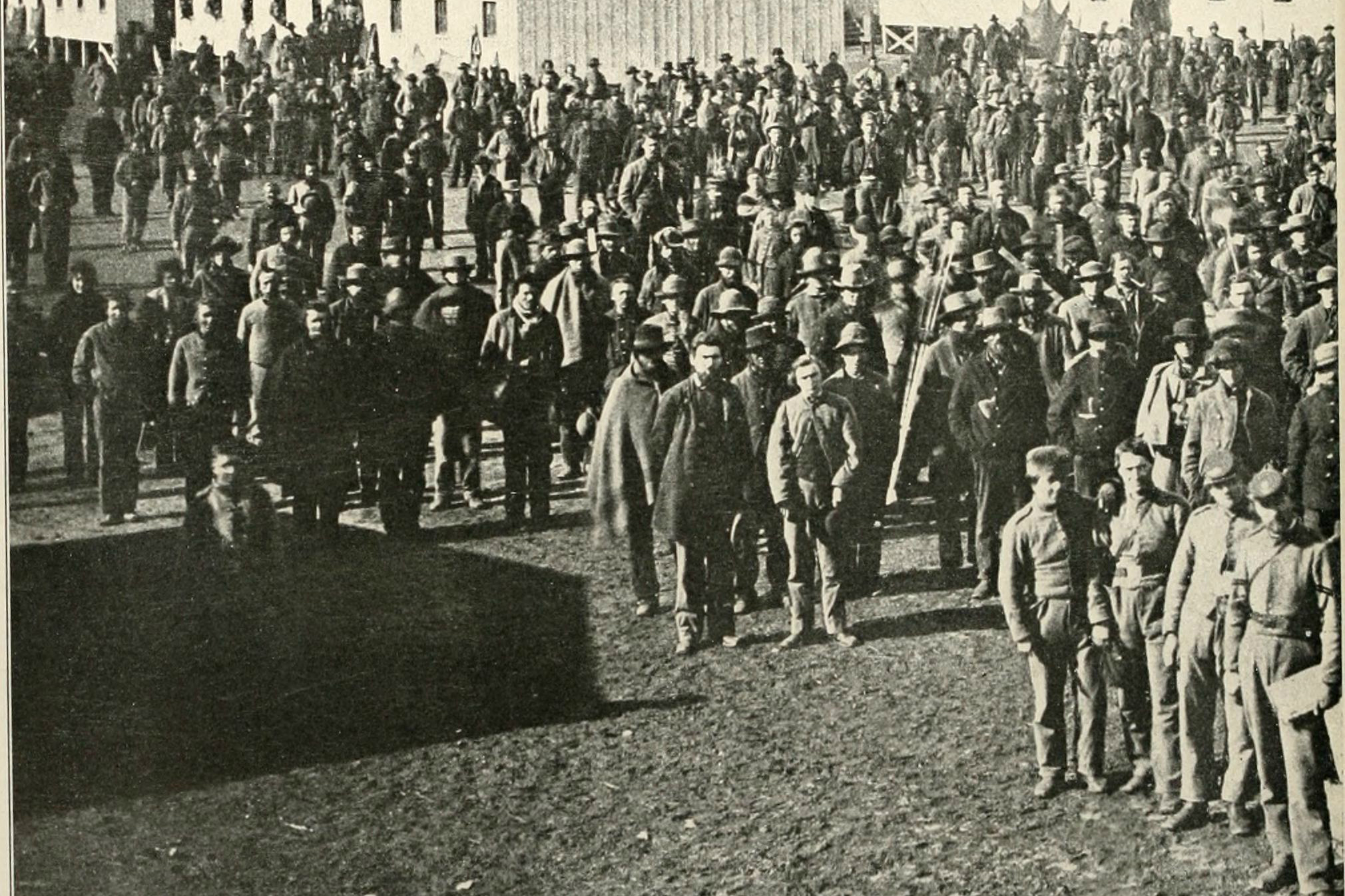 Camp Douglas
What: This is one for the Civil War buffs: Camp Douglas was a prisoner camp for Confederate soldiers during the Civil War. Its conditions were deplorable, and thousands of prisoners of war died from starvation, disease and the wet and cold. The area is now home to archaeology digs and condos. Maybe you'll see a ghost peeking out of someone's window.
Where: The land from Cottage Grove Avenue to King Drive and 31st Street to 33rd Place
Rosehill Cemetery
What: This cemetery is the final stop for dozens of Civil War soldiers and historical figures like John G. Shedd, Oscar Mayer, Leo Burnett, Richard B. Ogilvie and more. Local legend has it that spirits from Rosehill Cemetery often drift into the nearby Fireside Restaurant and Lounge to play tricks on patrons intruding on their space.
If you stop by, make sure to listen for moaning and the rattling of chains from (long-deceased) resident Charles Hopkinson.
Where: 5800 N. Ravenswood Ave.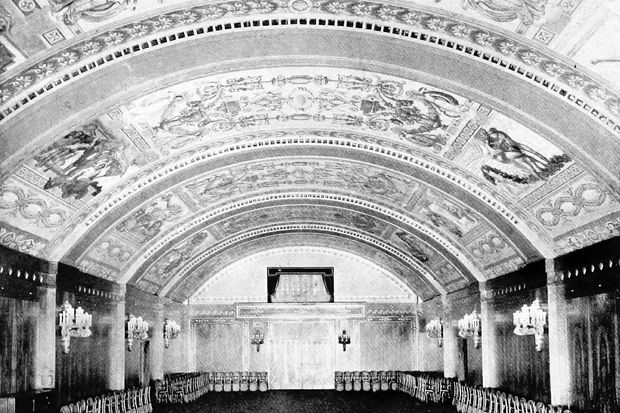 Congress Plaza Hotel
What: This hotel opened in 1893 for the World's Columbian Exposition — which means it's had 125 years to acquire a bevy of ghosts. Among the ghouls is said to be Chicago gangster Al Capone; Karel Langer, a child who goes along the hotel's halls; and Peg Leg Johnny, who will flick your light switches to spook you, according to WBEZ.
The Congress was even named the most haunted spot in Illinois in 2017.
Where: 520 S. Michigan Ave.
Green Mill Cocktail Lounge
What: The Green Mill Cocktail Lounge was co-owned by notorious gangster and Al Capone associate Jack "Machine Gun" McGurn, who is said to have played a major role in the St. Valentine's Day Massacre. The Green Mill itself served as a speakeasy and hideout for the gangsters, and it has the trap door to prove it.
The Green Mill is open during the pandemic, but with changes (including a tent for outdoor visitors).
Where: 4802 N. Broadway
Hull House
What: Hull House was famous for helping immigrant families. But, as Halloween nears, it's remembered for something else: The stories say a "Devil Baby" with hooves, horns and scales was taken there after its family abandoned it and it was raised in the Hull House attic.
The story became so widespread that Hull House founder Jane Addams even tried to quash rumors of the Devil Baby, writing in a 1916 story for the The Atlantic that the baby's existence was a "legend." But the story lives on.
Hull House is closed to guests due to the coronavirus pandemic, but you can pass by and look to see if the Devil Baby is peeking out a window (or take a virtual tour).
Where: 800 S. Halsted St.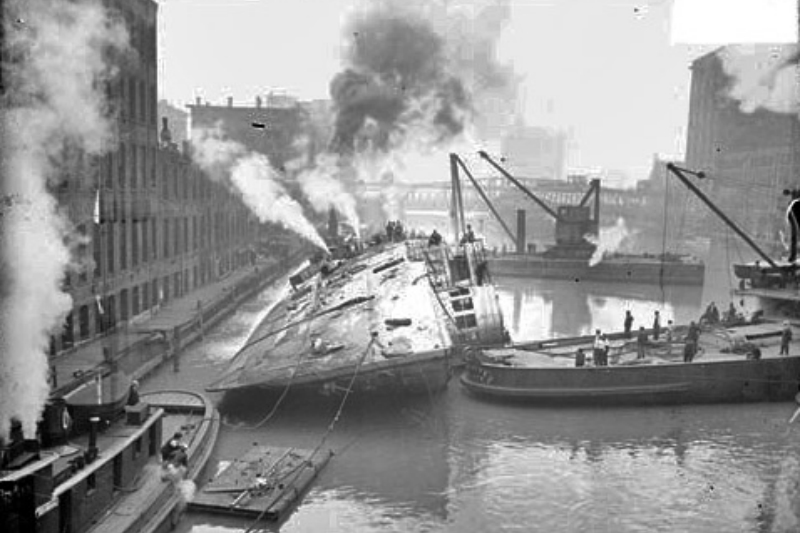 Eastland Disaster site
What: More than 800 people died when the Eastland turned over in the Chicago River and filled with water a little more than 100 years ago. Twenty-two entire families were lost. Some say you can hear screaming, crying and splashing from the river, and if you look into the water you will see the faces of the victims peering out of the depths.
Where: Along the river between the Clark Street and LaSalle Street bridges
Chicago World's Fair
What: The Museum of Science and Industry was built for the 1893 World's Columbian Exposition. Originally called the Palace of Fine Arts, the building is one of few structures that remain from the "White City" of the World's Fair.
Now it's said to be home to several ghosts, including those of people who died during the World's Fair.
If you want to stop by, you'll need to first reserve tickets online.
Where: 5700 S. Lake Shore Drive.
Bonus: Can't make it to the museum for Halloween? Famed civil rights lawyer Clarence Darrow said that if he returned as a ghost then he'd show up at the bridge behind the museum on the anniversary of his death, March 13. It's not too early to plan a spring visit.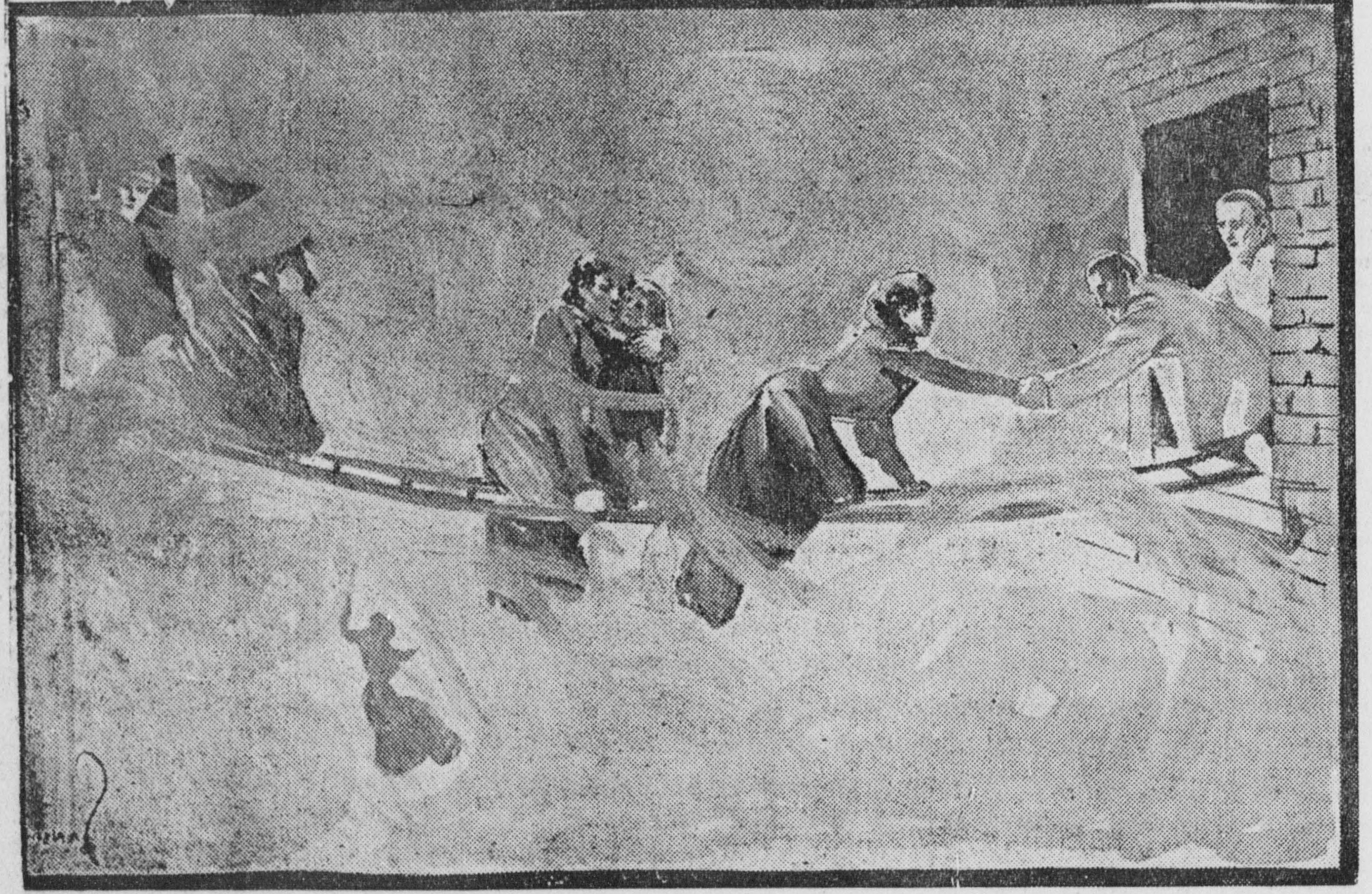 Nederlander Theatre
What: The Iroquois Theater was supposed to be "fireproof." But in 1903 a fire there killed more than 600 people. It remains the deadliest single-building fire in United States history, and though the Iroquois Theater was razed (it's now the spot of the Nederlander Theatre, formerly called the Oriental Theatre) many report seeing odd, shadowy figures or capturing ghosts in photos while in the theater or in the nearby "Alley of Death."
Where: 24 W. Randolph St.
The Hancock
What: The Hancock Center is famous for its height and amazing views of the city — but it's also been home to supernatural experiences, according to at least one ghost tour host.
The center's seen several deaths and a Church of Satan founder wrote that its trapezoidal shape made for a "brooding spectacle." No wonder it's earned itself a place on the Chicago Hauntings Tour.
Where: 875 N. Michigan Ave.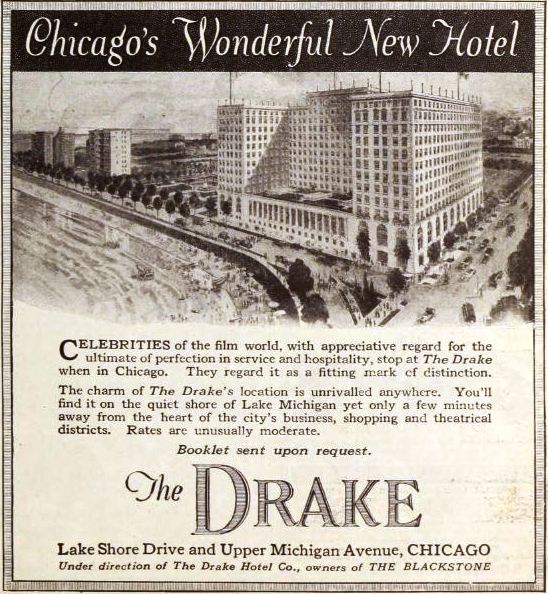 Drake Hotel
What: The hotel is said to be haunted by a mysterious "Woman in Red." Legend says the poor lady caught her husband cheating on her while at a New Year's party at the hotel in 1920. In despair, she jumped to her death from the building; now, she stalks the hotel halls.
Where: 140 E. Walton Place
Do stories like this matter to you? Subscribe to Block Club Chicago. Every dime we make funds reporting from Chicago's neighborhoods.
Already subscribe? Click here to support Block Club with a tax-deductible donation.