LOGAN SQUARE — As restaurants and bars continue to shutter due to the coronavirus pandemic, one longtime family-owned restaurant is bucking the trend and planning a major expansion.
The family behind Sultan's Market, one of the city's go-to spots for Middle Eastern food, opened a third location in Logan Square this week and is planing to open a fourth in Pilsen as soon as they secure city permits. They're also eyeing Bridgeport for a fifth location, owner Shadi Ramli told Block Club.
The expansion comes 25 years after the original Sultan's Market in Wicker Park opened and as so many other restaurants and bars are struggling to stay open.
"We want to make a statement that we don't die, we multiply. That's the slogan for 2020," Ramli said.
Ramli, who runs the restaurants with his mother and his siblings, said they're able to grow the business at such a precarious time for a few reasons: Sultan's is all about affordable, grab-and-go food, which is ideal in the pandemic. They've also maintained a lean operation and saved money, Ramli said.
"We are very lightweight," Ramli said. "A lot of these restaurants closing down have been crushed under their own weight because they're so big. You look at these big Downtown restaurants, they're paying $25,000-30,000 in rent."
Still, Ramli said they "definitely felt a dent" in business because of the pandemic and even had to delay paying rent on the Wicker Park restaurant for a month when taxes came due. But luckily customers stepped up and continued to buy their food, which kept them afloat, Ramli said.
"The people really wanna support us, they love us," he said.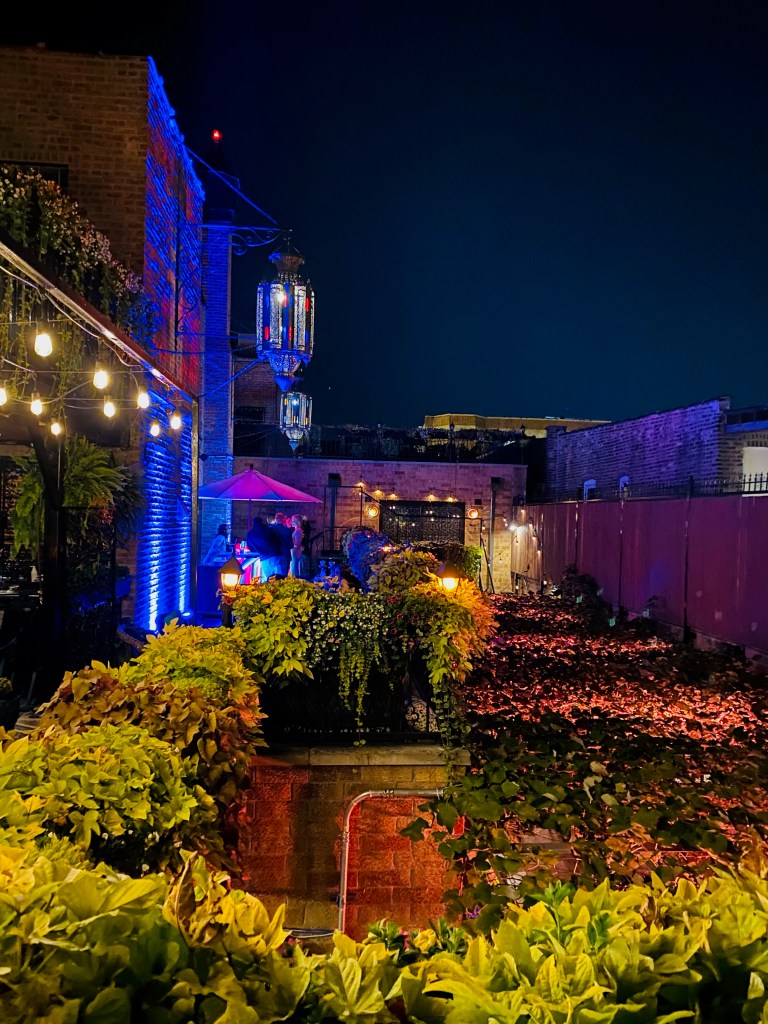 Ramli and his family emigrated from Jordan in the mid-1980s. They opened the original Sultan's Market in Wicker Park at 2057 W. North Ave. in 1995.
After years of success, the family opened a second location in Lincoln Park at 2521 N. Clark St. about a decade ago.
This week the family launched a third location in the building currently home to their restaurant/bar Masada at 2204 N. California Ave., directly across from the California Blue Line station.
Masada will remain open, but will act as an event space with a Sultan's menu, Ramli said. In essence, Sultan's replaced the restaurant component of Masada, which opened in 2014.
Ramli said bringing in Sultan's was a way to save Masada from permanent closure, which has sat empty over the last several months save for a few globally-themed events.
"We had to do something to bring back the backbone of the business. Big brother Sultan's Market was perfect," Ramli said.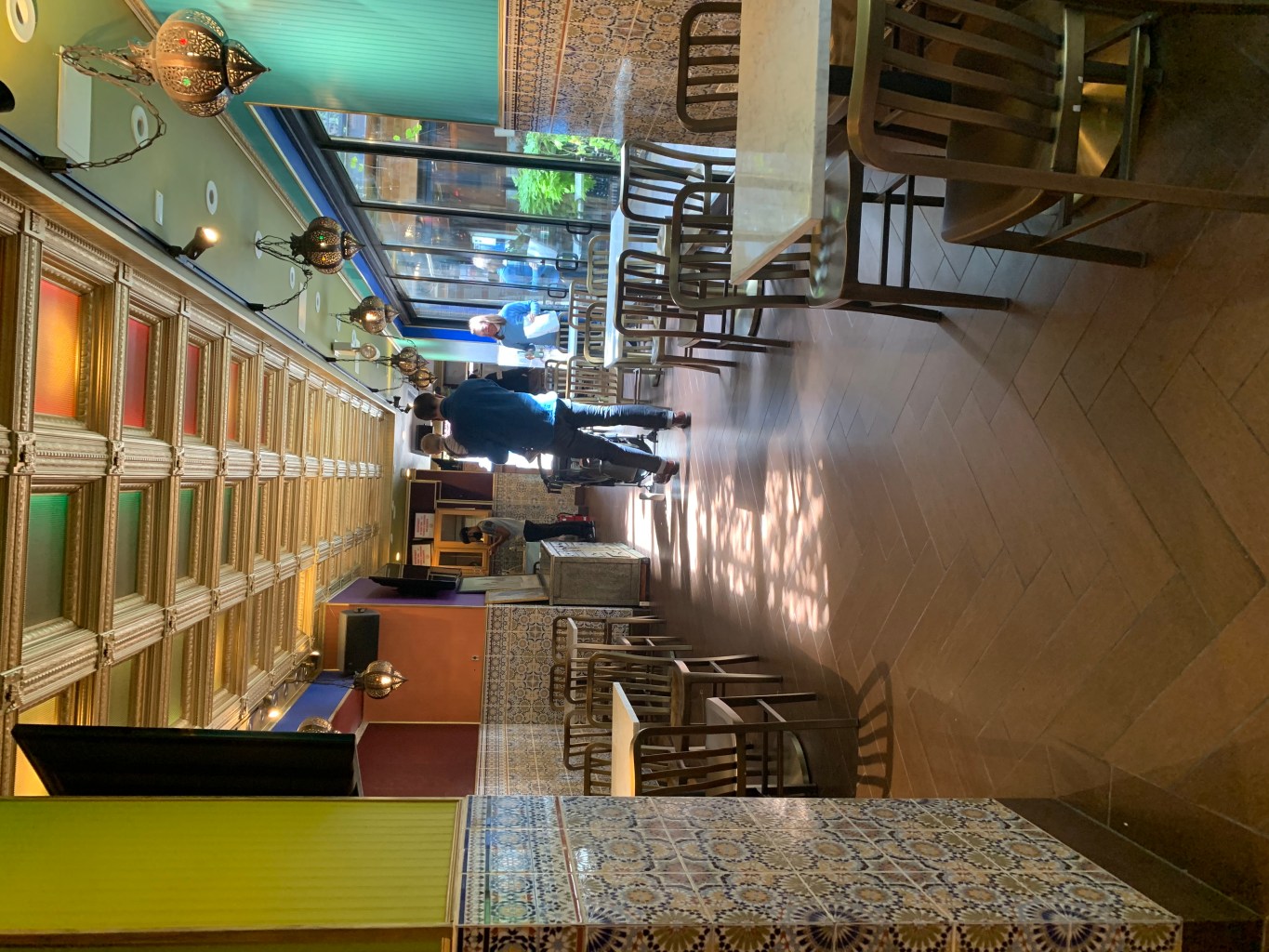 Logan Square Sultan's Market is now open seven days a week, from 10 a.m. – 10 p.m. Like the Wicker Park and Lincoln Park locations, the Logan Square outpost has counter service and a little market with specialty Middle Eastern products like tahini, rose water and basmati rice for sale.
The menu at Logan Square is similar to that of Wicker Park and Lincoln Park, with a few tweaks, Ramli said.
For instance, the staff will be making its signature Sultan's falafel fresh to order, as opposed to in batches. The staff got in the habit of making batched falafel in the 1990s when the economy was booming and the Wicker Park restaurant was drawing lines down the block, Ramli said.
"Everybody's like if it's not broken, don't try and fix it, but we have competition everywhere. We have to be competitive in the market," he said.
Ramli and his family are also planning to open a fourth location in Pilsen at 1738 W. 18th St., the former home of Nitecap Coffee Bar.
They bought the building last year, according to Cook County property records, but the pandemic has slowed the opening. Ramli said securing city permits and renovating the space has taken longer than anticipated, but once permits are in hand, the process will move quickly.
"If they were to give me the permit tomorrow, I can knock that thing out in four months," he said.
Also on the family's agenda is opening a fifth location, possibly in Bridgeport, Ramli said. The goal, he said, is to follow their Sultan's Market customers, who have left Wicker Park in recent years for neighborhoods like Logan Square, Pilsen and Bridgeport.
"A lot of people have been moving out of Wicker Park because it's too expensive," Ramli said.
With the new locations, Ramli said his family looks to cement their already-established reputation as the place for grab-and-go Middle Eastern food in Chicago.
"You need a gyro, you go to Mr. Gyro, you need a sausage you go to Johnny's Original on Maxwell. … We want to be the [place for] Chicago falafel. I want to get more exposure to be that guy."
Subscribe to Block Club Chicago. Every dime we make funds reporting from Chicago's neighborhoods.
Already subscribe? Click here to support Block Club with a tax-deductible donation.