WOODLAWN — The Market Box program, which has fed South Side families and supported small Midwestern farms through the summer, needs help sustaining their deliveries through October.
Market Box's packages, delivered weekly to families facing food insecurity, contain organic produce like microgreens, spinach, mushrooms, asparagus and radishes sourced from Back of the Yards-based Star Farm and other regional farms. Eggs from Illinois and Michigan and bread from Publican Quality Bread in Fulton Market are also included.
After raising $225,000 to date and making nearly 4,000 deliveries, organizers hope to raise another $40,000 to sustain the program through the end of harvest season.
You can donate through the program's website, with $40 sponsoring a full box for a family.
Market Box was founded by The Experimental Station, Invisible Institute, Build Coffee, South Side Weekly and Star Farm Chicago in response to the statewide coronavirus shutdown in April, as neighbors struggled financially and farmers markets shuttered.
The initiative "relies so much on an unprecedented generosity of grassroots giving," said Build Coffee co-founder Hannah Nyhart. "What gives me hope is feeling like people are really committed to continuing to fund projects that support their communities."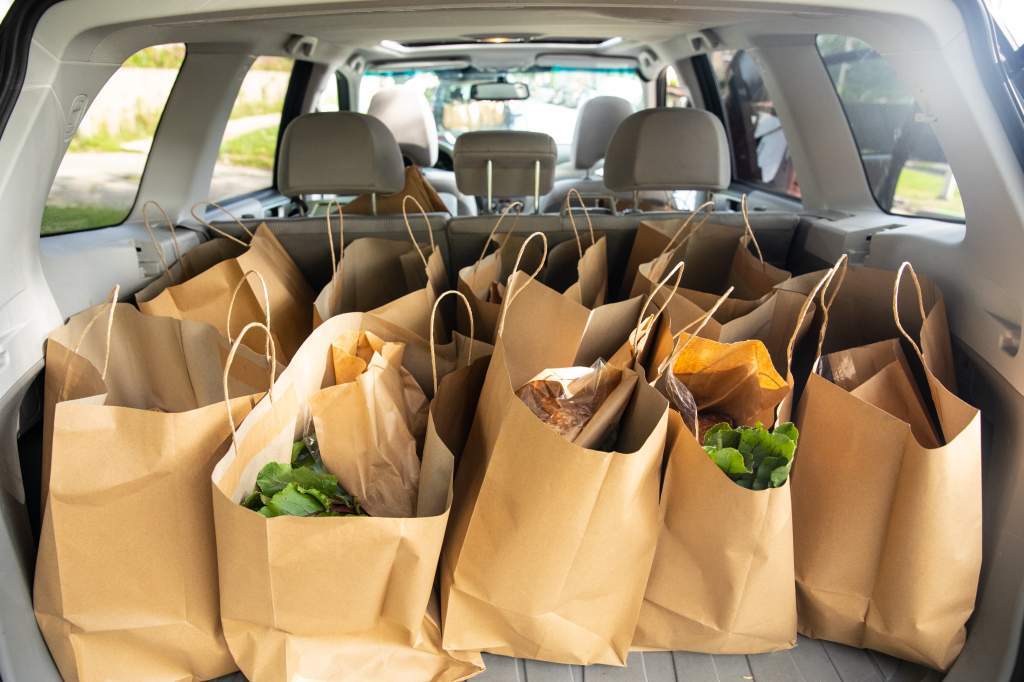 The program has expanded from delivering 70 food boxes on its first day in May to now consistently delivering to 200 families who are overwhelmingly living on the South Side. There's a waitlist, but once a family receives their first box, they are guaranteed to receive boxes through the end of the program.
The project's grown through word-of-mouth and through connections made at other mutual aid efforts like the People's Grab-N-Go meal distributions, said Maira Khwaja, director of public impact strategy and outreach at the Invisible Institute.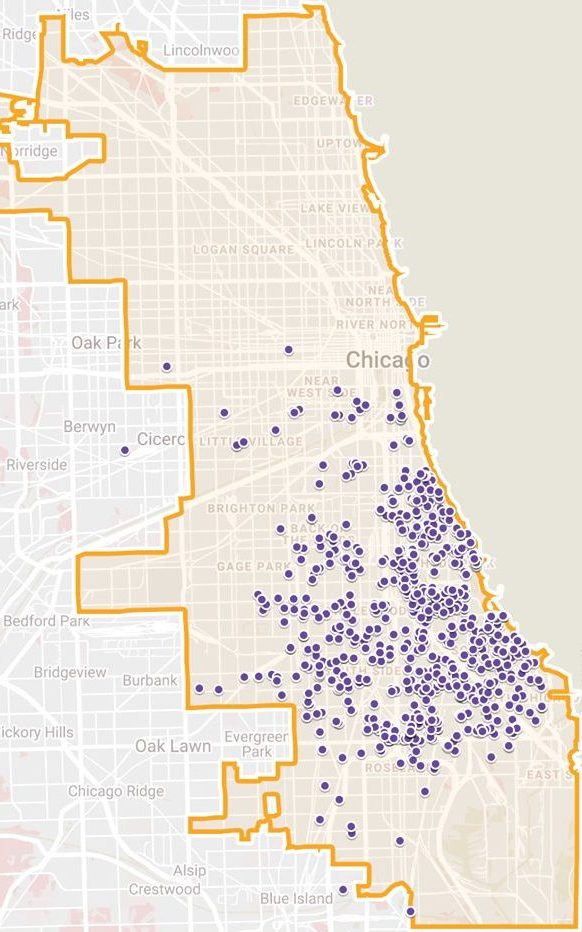 Build Coffee, the Invisible Institute and South Side Weekly operate out of the Experimental Station, 6100 S. Blackstone Ave. in Woodlawn.
Organizers credited Star Farm for handling "a huge amount of logistics" in building relationships with the 19 other farms paid to grow food for the Market Box packages.
It's been a joy "seeing the eagerness of small farms to step in and support the project" — and their support has been reciprocated, Nyhart said. Star Farm alone has been able to hire five more employees thanks to Market Box funding.
"This is people funding small farms to feed their neighbors," Nyhart said. "That's really core to the program; it matters to us where this food comes from."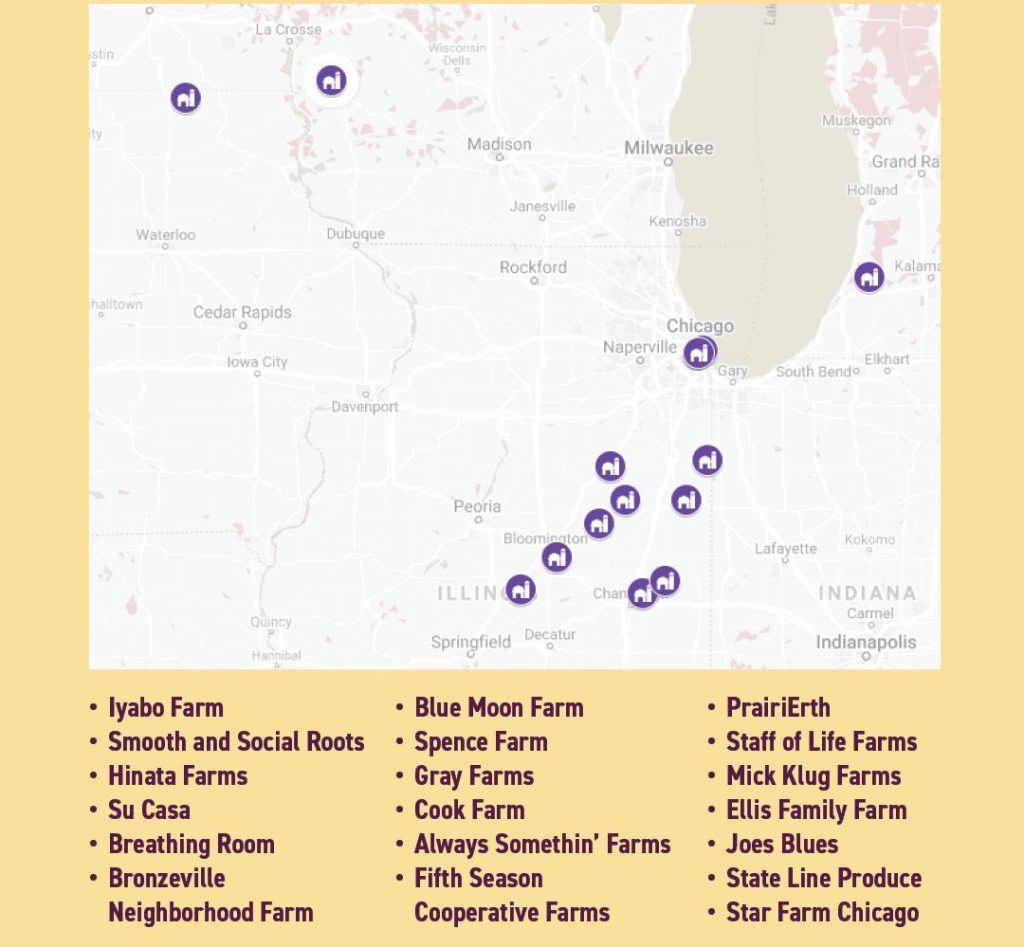 Organizers have worked to build an "ecosystem" of resources centered around the food distributions. Low-income residents are in need of educational tools, trustworthy journalism and community care as well as access to fresh food, Khwaja said.
To address this, Market Box recipients are alerted to City Bureau's Chicago COVID Resource Finder and receive news from South Side Weekly and the Invisible Institute with their food.
A phone bank of volunteers makes calls to participating families before deliveries go out, making sure they'll be around and checking in on how they're doing.
The program is intended to be "a thoughtful and deep form of sustained engagement with the same people every month," Khwaja said. "It's not a one-off. The goal is to sustain a better way of connecting to people."
Market Box deliveries won't continue beyond October. Khwaja and Nyhart encouraged neighbors to continue thinking creatively about how to provide mutual aid through the winter months, with the hope the holistic approach of the Market Box packages can be used as a blueprint.
The project started with the thinking that "if we can get boxes to 40 families thorughout the summer, that would be a meaningful effort," Khwaja said. "We've built up an infrastructure of 20 farms … sourcing to provide food to 200 households every week."
Organizers are seeking volunteers to work in the program's phone bank and deliver food to families 1-3 p.m. Thursdays and Fridays. Those interested can email marketbox@experimentalstation.org with the subject line "Volunteer."
Block Club Chicago's coronavirus coverage is free for all readers. Block Club is an independent, 501(c)(3), journalist-run newsroom.
Subscribe to Block Club Chicago. Every dime we make funds reporting from Chicago's neighborhoods.
Already subscribe? Click here to support Block Club with a tax-deductible donation.