LINCOLN PARK — For 28 years, Toronzo Cannon has driven a CTA bus while rising to become an internationally known, award-winning Blues artist. But at the end of this month, Cannon's bus will make a final stop as he retires from driving to focus 100 percent on his music.
Cannon, 52, said despite his relatively young age, he lost his enthusiasm for his longtime day job and decided he will pull his bus into the station for the last time Sept. 29.
"You wake up at 4:30 in the morning every day to bust your hump. The spark that I had before is not there," Cannon said. "The older you get, the smaller your give a sh– wick is. It burns faster."
Cannon said he expects he'll be able to make more music once he's done driving buses — but he'll still draw on his memories as a driver when writing songs.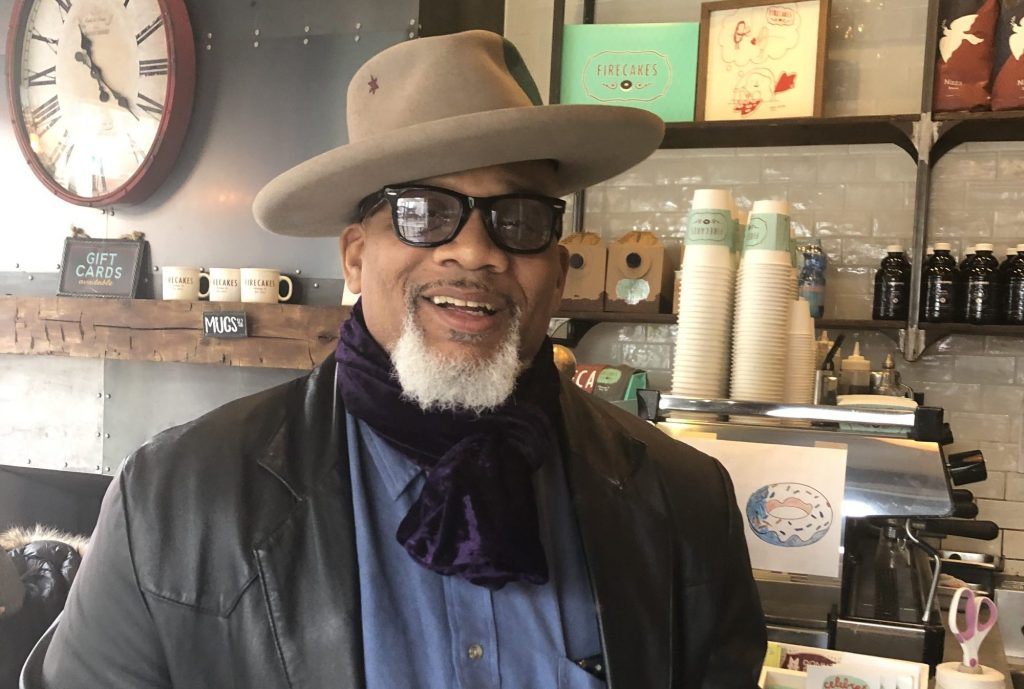 'I Think I Know Where My End Is'
Cannon said driving over the past few months during the pandemic was a mixed blessing, as it had people on "red alert," but at least traffic was down.
However, one thing that grated on Cannon was being classified as an essential worker without any additional benefits, he said.
"We didn't know we were frontline workers until they said we couldn't take off work. We didn't know we were essential workers," Cannon said. "But when we went to stores that were opening early for essential workers, they would say, 'No, we meant ambulance drivers and doctors and police and firemen.' So, that was a bit of a kick in the teeth … .
"We're essential workers but don't get the benefits of everyone else. That's not the reason for my retirement, but every little thing adds up and it helps to put things in perspective."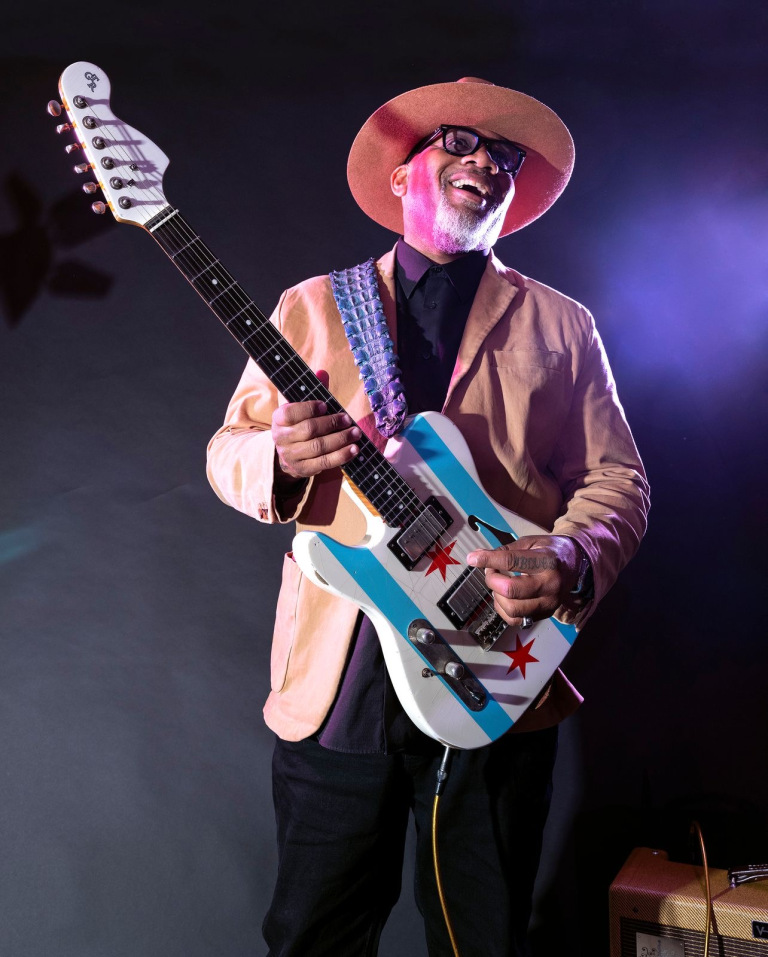 After researching his status with the CTA's pension board, Cannon said he wanted to get out while he was still on top.
"I have a very good record. … It's time. I think I know where my end is. I don't want to work too long and then have a problem or cause a problem because my attention is not there," he said.
Cannon said he'll miss the camaraderie among drivers he'd see before his shift began every day. The CTA tried to convince him to stay a few more years, he said, but he declined.
"… I really don't have three more years in my tank," Cannon said. "I don't want to make a mistake and then get fired and lose whatever pension is left and that kind of thing.
"And I don't want to work three years and then, God forbid, something befalls me that I can't shake like cancer or something like that. Life is a Vegas slot machine; you have to get the cherries while you can."
'The Flow Of New Toronzo Material'
Bruce Iglauer, founder of Alligator Records, which Cannon records on, is looking forward to Cannon being able to focus 100 percent on his music.
"Toronzo Cannon is one of the most visionary and exciting songwriters on the worldwide blues scene," Iglauer said by email. "He's created albums of memorable songs while working full time and often sleeping only a few hours a night. With more time, and so much to write about these days, I can only imagine the flow of new Toronzo material that we'll hear."
Jen Littleton, manager of B.L.U.E.S. on Halsted, a Lincoln Park Blues club where Cannon has played dozens of times over the years, agreed.
"He'll definitely write more, especially now that there's so much to write about," Littleton said. "He used his time as a bus driver really efficiently to write songs, but I'll think he'll even be better now that he has more time."
Tony Mangiullo, owner of Rosa's Lounge, 3430 W. Armitage Ave., said he expects Cannon, who has received critical acclaim around the world, to ascend to even greater heights.
"Now he can dedicate himself wholly to his music. This for sure is going to facilitate his focus. We are expecting greater things," Mangiullo said.
Cannon said he thinks his output will increase, even though a major muse may be gone. Cannon told Block Club in February he gets inspiration from the things he sees while driving his bus.
On Monday, he said he's seen enough over the past 28 years and will continue to draw from it.
"After all these years, I've seen life in its rawness, I've seen the inequities of the city. I've seen the reason why a guy can't pay a $2.50 fare or how people sneak on because they are too proud to say they don't have any money," Cannon said. "It's been a repeat thing for years.
"So the fact that I now have the time to sit and think about all my memories on the bus and can write them in the peace of a room instead of trying to jot something down at a red light while driving a bus is nice."
Cannon said it will also be nice to be able to take gigs he once had to turn down because of his work schedule — once the pandemic is over. Lately, he's played socially-distanced, mostly outdoor gigs, and he is playing Friday at Space, 1245 Chicago Ave. in Evanston, on its outdoor Summer Stage.
"I'll have to wait until this pandemic is over for most of the gigs, but for now I'll do what we can to be out there and keep my name out there," he said. "I can't just disappear. I'm still representing Chicago in all its glory and all its warts."
Subscribe to Block Club Chicago. Every dime we make funds reporting from Chicago's neighborhoods.
Already subscribe? Click here to support Block Club with a tax-deductible donation.