LOGAN SQUARE — Two businesses — a brewery and a co-working space for parents — aim to open in the newly-renovated Armitage Theatre building next year.
The businesses had planned to open much earlier, but they were delayed by the pandemic.
Odious Cellars, the brewery and taproom, lost its business loan after the lender redirected the money to coronavirus relief efforts. And Hive Space, the co-working space, hasn't been able to move in because construction has taken longer than expected.
Despite the setbacks, the owners of the respective businesses are still on track to open in the building at 3545-59 W. Armitage Ave. — just not for several months.
"We're definitely going to get it open. It's just a matter of when, not if," said Odious Cellars founder Reeve Joseph.
Joseph makes barrel-aged sours, which take months and sometimes years to produce, depending on the desired end result.
One of Joseph's three beers in production, the Symbol of Avarice, took more than a year to produce. The golden sour was made with Southern Passion hops as well as peaches and toasted peach pits from Seedling Farms in South Haven, Michigan.
"There's definitely a few [breweries] that do a couple of these beers, but they're very time-consuming, labor intensive so it's quite difficult," Joseph said.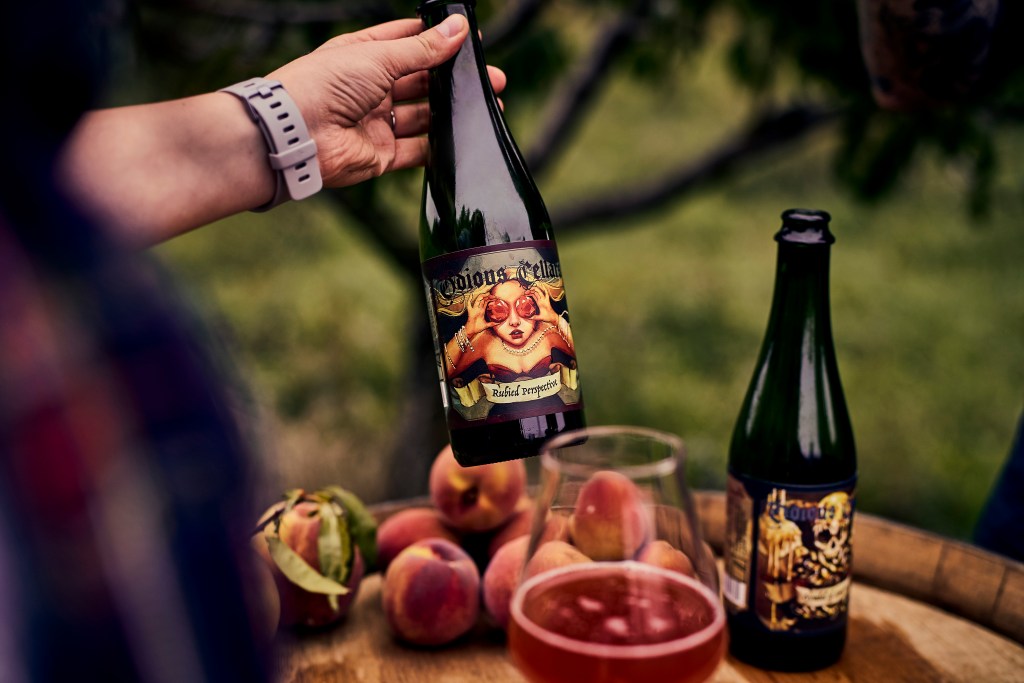 Joseph fell in love with barrel-aged sours while working for various breweries, including Wicked Weed Brewing in Asheville, North Carolina.
"Traditionally these [beers] are found in California and Colorado. … I'm just excited to bring this unique style of beer to Chicago," he said.
After years of working for other peoples' breweries, Joseph set out to open a brewery of his own in early 2019.
The original plan was to open Odious Cellars in the old Armitage Theatre in August or September. The Logan Square building's history dates back to the early 1900s, when it was home to the Bismark Theatre. It was later renamed the Armitage Theatre.
Odious Cellars is slated to take over the actual theater space.
"It is tremendously romantic," Joseph said of the space.
But then the pandemic hit and Joseph's business loan fell through.
"It was very, very frustrating and pretty soul-crushing. … It was going to be somewhat of a difficult process, but it felt absolutely impossible with the constraints of COVID," he said.
Rather than scrap the project, Joseph charted a new path. He turned to his partnership with brewery incubator Pilot Project Brewing and shifted his focus to selling his beer to bottle shops across the city.
Now Joseph's beer can be found in various stores, including Beer Temple and Beermiscuous, and at Pilot Project.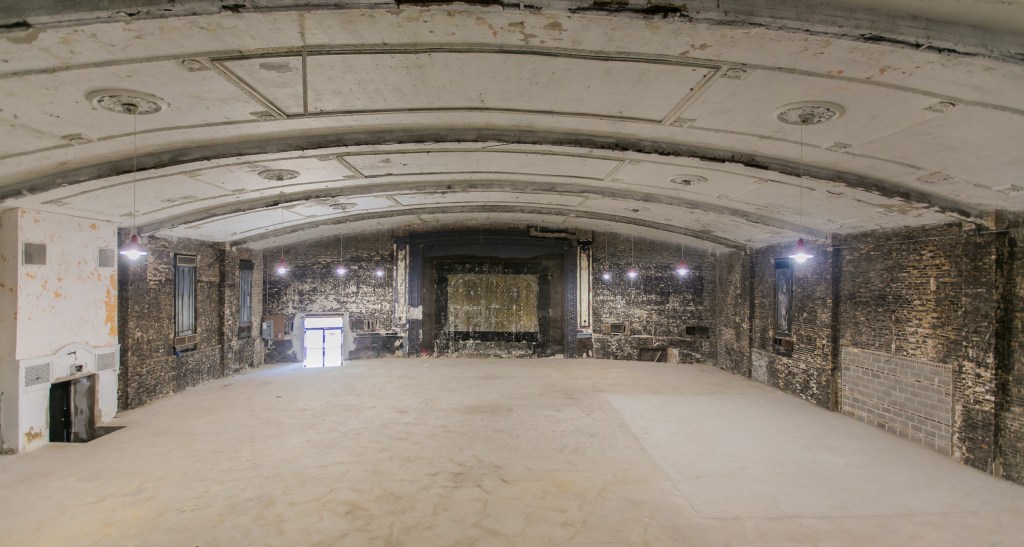 Though the pandemic has created unforeseen obstacles, Joseph said he hasn't given up on his dream of building a brewery and taproom dedicated to the beer he loves in the neighborhood where he's lived for more than a decade.
The Michigan native said he's working on securing a new business loan. Every bottle shop and Pilot Project sale helps him get a step closer.
"The bank is very, very concerned with the state of startup businesses and COVID," Joseph said. "Getting these sales right now is what will solidify the loan."
Hive Space Co-Working
Also looking to move into the building next year is Hive Space, a co-working spot with on-site child care.
Longtime friends Hillary Scharmann and Anna Kacyn Labat are behind the business, which is as much about self-care as it is about child care.
The two drew from their own experiences of parenting young children while working full-time jobs. Scharmann, who runs her own doula practice, and Kacyn Labat, project manager for a real estate investment firm, each have three children, all under 7 years old.
"Imagine you start running and every time you start and you get into a groove another runner juts out in front of you," Kacyn Labat said. "Not only will you not finish that race, but if you finish it's going to take 100 times longer. That's what life is like for parents."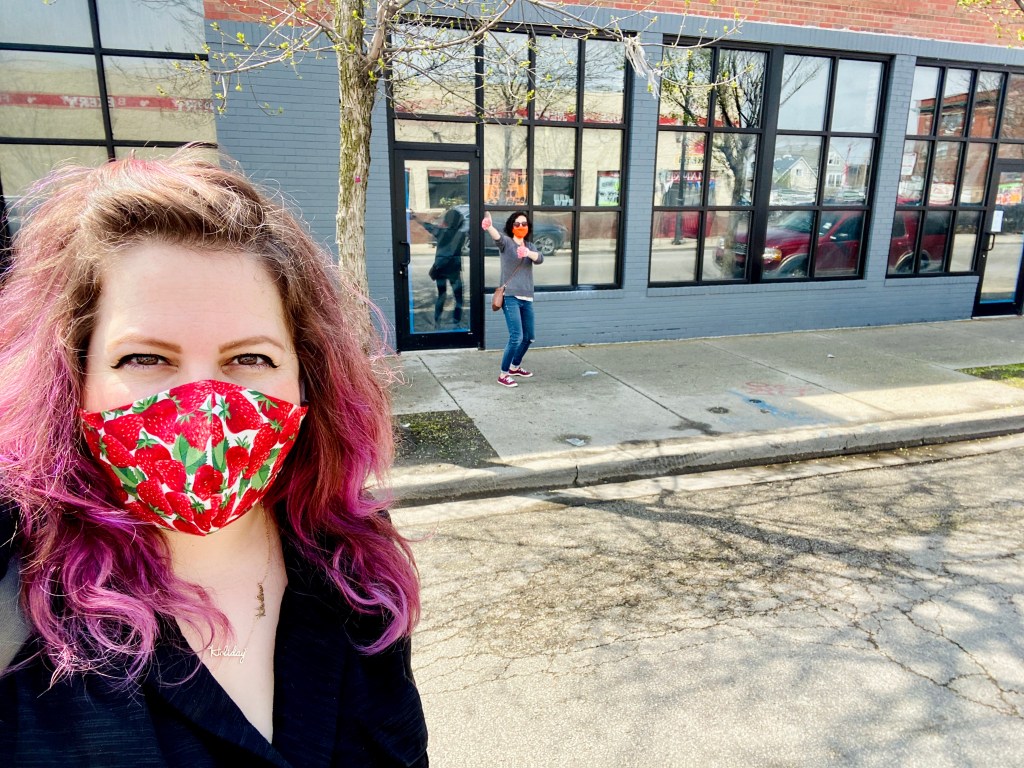 After months of research and focus groups, Kacyn Labat and Scharmann set out to open a business in Logan Square that would address the challenges of parenting while working.
They landed on the idea of a co-working spot that would allow parents to work or relax while their children are safely playing or learning under the supervision of a professional.
The two found the Armitage Theatre building through Pilot Project Brewing and Joseph, the founder of Odious Cellars. Kacyn Labat lives in the Logan Square area, while Scharmann lives in Edgebrook but sends her children to school in Logan Square.
The original plan was to open Hive Space in April, but the building's landlord hasn't been able to finish construction on the storefront due to the pandemic, Kacyn Labat said. It was also difficult for them to get the city permit they needed during the stay at home order, she said.
Now, Kacyn Labat and Scharmann aim to open sometime next year.
In the meantime, they're focused on hosting monthly pop-ups at local businesses like The Joinery in Logan Square and One Tree Forest in Bucktown, as well as growing their network of parents. A portion of the pop-up proceeds are being donated to the nonprofit I Grow Chicago.
The need for a place like Hive Space has only grown over the past several months as many employers are having their employees work from home and Chicago Public Schools has opted for remote learning to stop the spread of the virus.
"I see a lot of parents — with the pandemic — taking on so much, but they don't have to take it all on. There are options out there," Scharmann said.
Kacyn Labat and Scharmann said while they're disappointed they weren't able to open earlier to meet the needs of parents during the pandemic, they're confident such a business will still be needed next year.
"This is something that parents feel like they need regardless of the pandemic and in spite of the pandemic because they see how hard it is to get things done with their kids right next to them," Kacyn Labat said.
For a calendar of monthly pop-ups and pricing information, visit Hive Space's website.
RELATED LINKS:
Brewery Eyes Logan Square's Old Armitage Theatre For New Taproom
Mystery Renovation Project Will Bring New Retail To Logan Square's Booming Armitage Avenue
Subscribe to Block Club Chicago. Every dime we make funds reporting from Chicago's neighborhoods.
Already subscribe? Click here to support Block Club with a tax-deductible donation.