Get more in-depth, daily coverage of Chicago politics at The Daily Line.
CITY HALL — Concrete manufacturer Oremus Material never won over Ald. Byron Sigcho-Lopez (25th) on its plan to open a new plant at 2351 S. Loomis Ave. In the end, it didn't need to.
The Chicago Department of Business Affairs and Consumer Protection issued a license over the weekend allowing the operation to get underway, despite Sigcho-Lopez's insistence that the plant would be an environmental hazard to neighbors.
"This Friday, Southside residents of color got a new concrete plant thanks to @chicagoBACP approving licenses behind closed doors," Sigcho-Lopez tweeted. "If this isn't environmental racism, I don't know what is."
In response, a spokesperson for the department wrote in a statement to The Daily Line that "BACP followed standard, code-mandated procedures to issue the license."
The spokesperson added that the city "conducted multiple health reviews that factored in concerns from advocates" before issuing the license, and "accusations of partiality or prejudice are completely false and demonstrate a lack of understanding of City land use and licensing authority."
The spat represented the latest flare-up in Mayor Lori Lightfoot's long multi-front fight against so-called aldermanic prerogative, the unwritten rule that has traditionally given City Council members the final word on licensing, permitting and zoning decisions in their own wards. One year after Lightfoot's office issued a report detailing changes on a host of block-level city services that would no longer require sign-off from the city, aldermen have given mixed impressions of the initiative.
Related: Lightfoot's Effort To Scale Back Aldermanic Prerogative a Work in Progress
Some council members said the changes have been effective at rooting undue influence from the delivery of ward-level services, like Ald. Ed Burke's (14th) alleged attempt to shake down a local Burger King by holding up its driveway permit. Others have shrugged off the changes, saying their ward offices still hold significant sway over the delivery of block-by-block city services.
But multiple other aldermen, like Sigcho-Lopez, said the policy to put aldermen at arm's length from some local decisions has gone dangerously far. The freshman alderman, whose predecessor Danny Solis was implicated in selling favors to developers as chairman of the council's zoning committee, told The Daily Line that "people are questioning the [Lightfoot] administration's vision" on rolling back aldermanic control over local decisions.
"We campaigned against aldermanic prerogative because we thought it would be replaced by community prerogative, with transparent and accountable processes for things like landmark districts and liquor licenses," Sigcho-Lopez said. "Unfortunately what we've seen so far is much worse: mayoral prerogative."
Sigcho-Lopez pointed to two local issues on which residents are "seeing the consequences" of the administration's tighter grip on local issues. City licensing officials proposed lifting a liquor moratorium on Blue Island Avenue without Sigcho-Lopez's consent, and leaders of the Chicago Department of Planning and Development have pushed to designate a stretch of 18th Street in Pilsen as a historic landmark district despite opposition from many residents.
But the liquor moratorium was never lifted, because Ald. Emma Mitts (37th), who chairs the City Council's license committee, did not bring it up for a vote. And zoning committee chair Ald. Tom Tunney (44th), who asks for the endorsement of local aldermen before bringing any proposal to a vote before his committee, said in July he would help Sigcho-Lopez with city officials to scuttle the historic district proposal.
Both outcomes are powerful reminders that aldermanic prerogative still rules over most issues decided by City Council votes. While Lightfoot spoke last year of reforming the zoning process to take "veto" power from aldermen, the mayor has not publicly mentioned the effort in months, and aldermen say such a proposal has little chance of passing.
In a statement to The Daily Line on Tuesday, Lightfoot wrote that "Chicago's residents have been clear that aldermanic prerogative is a relic of the past."
"For generations, aldermanic prerogative has been used to build 50 different strategies, instead of one strategy to promote an economy that works for all Chicagoans," Lightfoot wrote. "As we have demonstrated throughout this administration, we are committed to working collaboratively with aldermen to unlock the potential of our residents and small businesses, including eliminating unnecessary regulatory roadblocks."
Limits of 'ending' aldermanic prerogative
About two months after Lightfoot's May 2019 inauguration, her office released a 46-page report detailing how her day-one executive order claiming to "end aldermanic prerogative" would work in practice. It listed a host of local decisions that would no longer require explicit approval from aldermen, including special event permits, garbage collection, business permits, sales of city-owned land, Divvy bike placement and more.
"Building on those changes, we are working to enact further reform that will ensure aldermen remain the voice of their communities, and all of Chicago's residents and communities have a seat at the table," Lightfoot wrote in her statement Tuesday.
Lightfoot also pointed to the Department of Planning and Development's proposed "We Will" city plan, which she said would be a "comprehensive guide for development and public works projects."
"Economic development, the lifeblood of our city, will never truly reach its potential if we have 50 different sets of rules for 50 different wards," the mayor wrote in her statement.
Related: Multi-year 'We Will' plan could draw roadmap to future desegregation, officials say
However, Ald. Anthony Beale (9th), one of Lightfoot's most persistent critics in the City Council, told The Daily Line this month that for all the talk of overhauling city processes, "very little has changed as far as [aldermen's] ability to have control" over the delivery of hyperlocal services in their own wards.
"The departments are still calling us and asking our opinions on what's what," Beale said. "And as far as the departments going against our wishes, I have not seen really any of that."
Lightfoot's campaign to put a check on aldermen's local controls hit a wall when she experienced the realities of trying to administer services across 50 different wards with a limited downtown staff, Beale said.
"What you're seeing is that campaigning is different from governing," Beale said. "When you actually get in that seat, and you see what our roles and responsibilities are, and how valued our input is into what's best for our communities, you get a sense that you cannot run this city in a vacuum."
Aldermen who spoke with The Daily Line agreed that it's rare for administration officials to override council members on local matters.
Ald. Matt Martin (47th) said he views his relationship with city departments as "collaborative." The alderman sends tree-trimming requests to the city's Bureau of Forestry and communicates with transportation officials "multiple times a day" and does not sense an overriding power on either end of the call, he said.
"In a great many situations, the alderperson is reaching out for very good reasons" Martin said. "It stands to reason that in those situations, the department should give that weight, just like they should give it weight to a good recommendation or request coming from anyone."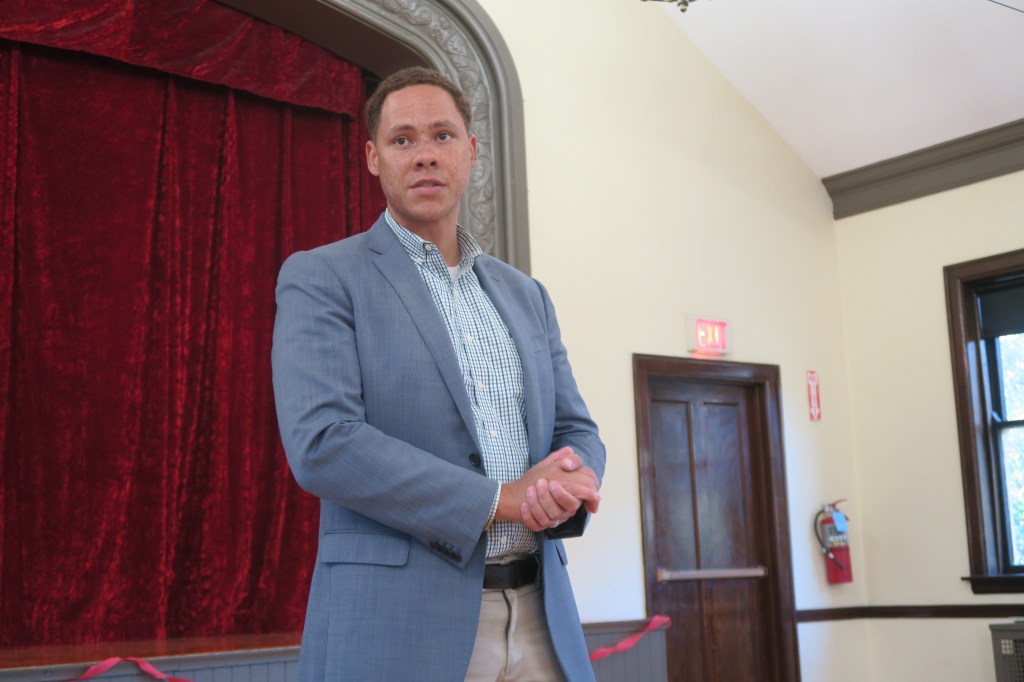 The freshman alderman added that while he can't compare his experience working with today's city workers against previous administrations, he has not felt the impact of Lightfoot's executive order "in an acute way."
"I have not encountered many situations at all in which someone has said…'due to the mayor's executive order we can't accommodate that,'" Martin said.
Ald. Michele Smith (43rd) said Lightfoot's department directives haven't fundamentally changed the interplay between aldermen and department staffers. But she said the directive outlawing aldermanic prerogative "had to be put in place because of abuse," and the result has been a "culture change" keeping department staffers on their best behavior.
"The alderman doesn't have the ability to engage in those kinds of abuses unless there's a city employee willing to engage them," said Smith, who chairs the council's Committee on Ethics and Government Oversight.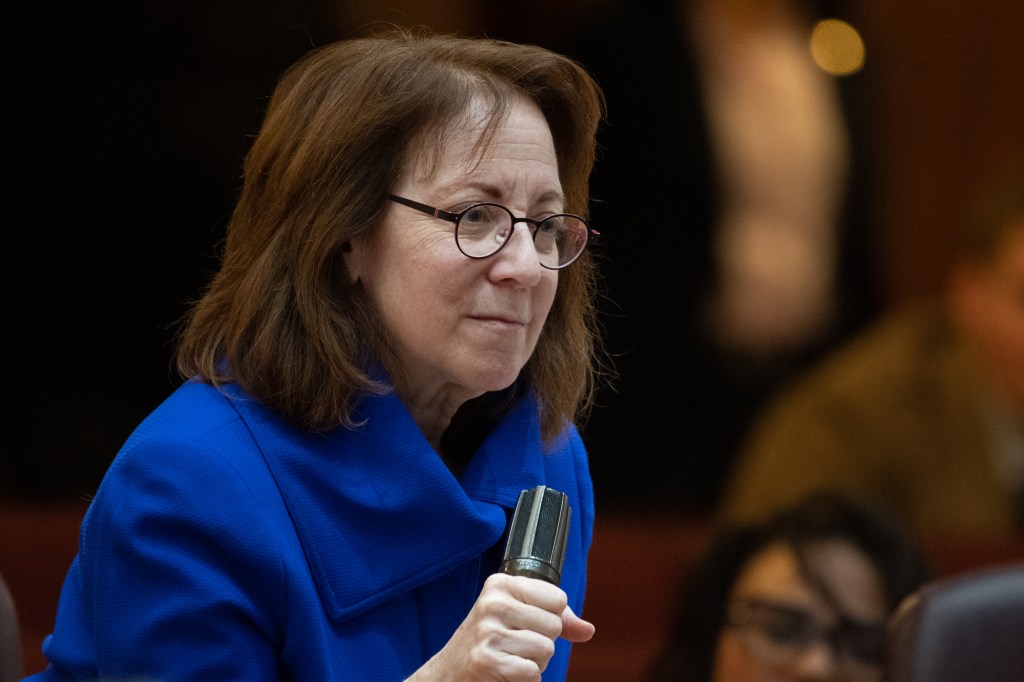 "Between a robust inspector general and the mayor committing her administration to this, that's sent the message very clearly" that corruption won't be tolerated in city government, Smith said.
Communication breakdown
Although it's rare for administration officials to contradict aldermen on local matters, some council members say it's become more common for aldermen to be ignored or overlooked by city agencies.
Ald. Raymond Lopez (15th), a perennial thorn in the Lightfoot's side who has decried her campaign to strip aldermen of ward-level powers, frequently takes to Twitter to point out service requests he says go unfulfilled. On Monday, Lopez tweeted a photo of an e-scooter that was still chained to a pole designating a disabled parking space, despite a record showing a city crew had "completed" his request to remove it.
Even aldermen who typically vote in line with the mayor's agenda, like Ald. Leslie Hairston (5th), have complained of a diminished relationship with bureaucrats since Lightfoot took office.
Hairston, a 21-year council veteran, said changes implemented as part of Lightfoot's order eliminating requirements for aldermen to sign off on tax-increment financing expenditures, Neighborhood Opportunity Fund grants and street infrastructure improvements "sidestep the community process."
"Maybe [administration officials] don't know that because they haven't been in government … but we are really instrumental in communicating with our constituents," Hairston said. "For example, if they try to open alley access without talking to the alderman, they may end up removing parking spaces, which is going to anger neighbors."
This spring, Hairston was surprised to learn from a constituent that the city had approved an event permit for a block party in the 7000 block of S. Merrill Ave. without her — or neighbors — knowing about it.
"We were not notified there were going to be jumpy houses on this block, and the neighbors didn't even know about it," Hairston said. "It is going around the alderman, and then when troubles arise, aldermen are left to deal with the situation."
Ald. George Cardenas (12th), who has represented his Southwest Side ward since 2003, said administration officials are "taking cues" from the mayor "not to listen to the aldermen."
"In the old days, there was a reciprocity," Cardenas said. "It used to be 'The alderman called, I've got to get to it.' Now they say they'll put a call out, and they never get back to you."
"A lot of services are not working the way they should" because of Lightfoot's rollback of aldermanic prerogative, Cardenas added. He pointed to Hilco Redevelopment Partners' botched April 11 demolition of a smokestack at the Crawford Power Station in Little Village, which city building officials approved without securing a go-ahead from Ald. Michael Rodriguez (22nd), who represents the site.
Rodriguez declined to say whether the implosion episode indicated a need for aldermen to have more power over permitting, but he told The Daily Line the incident showed the importance of "checks and balances" over local decisions. He added that the history of aldermanic prerogative has been "mixed."
"I think local control over developments that is influenced by local opinion, thought, participation is critically important," Rodriguez said. "We also know aldermanic privilege has been harmful to our communities. We need to strike a balance."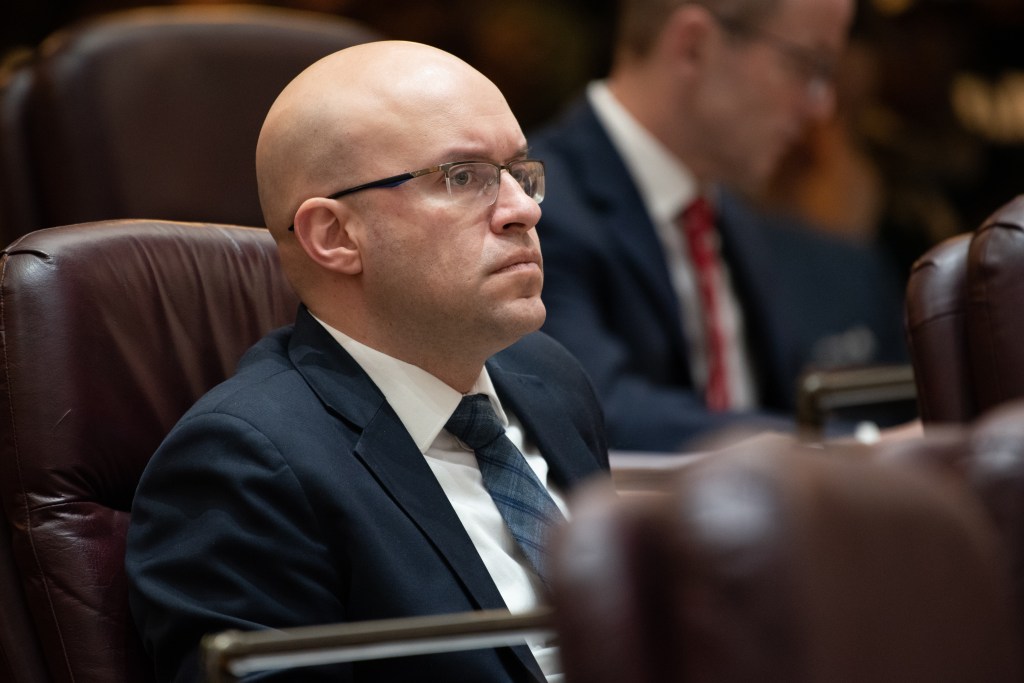 The City Council in July approved a measure (O2020-3443) adding community notification requirements for demolitions, and this month Rodriguez and Cardenas both cosponsored a proposal (O2020-4590) by Lightfoot to add more regulatory layers onto industrial development applications. But a separate ordinance (O2020-2217) drafted by Cardenas to give aldermen a tighter grip on industrial approvals has yet to get a hearing.
Zoning reform hits a wall
In spring and summer 2019, while Lightfoot was implementing her program to root aldermanic prerogative out of licensing and permitting processes, she repeatedly identified zoning as her next target. The mayor was buffeted by a September 2019 report by the Chicago Area Fair Housing Alliance that blamed local aldermanic control for hardening lines of segregation by stunting affordable housing construction.
Related: Zoning code reform to root out aldermanic prerogative coming, Lightfoot says
However, so far this year, Lightfoot has barely made any mention of her promise to tackle zoning reform. In a February interview with The Daily Line on city housing policy, the mayor said she was still committed to passing some version of the Affordable Housing Equity Ordinance, a policy included in her 2019 campaign platform that would override aldermen's vetoes of new affordable housing developments in wards that lack them.
"You have to take that fight," the mayor said in February. But when pressed on how she would do so, Lightfoot said, "I'm not going to reveal all my secrets."
Meanwhile, Tunney has kept an explicit practice of asking for an endorsement from each local aldermen — either by personal testimonial or through an official letter of support — before bringing any zoning application up for a vote in his committee.
And in July, Ald. Nicholas Sposato (38th) introduced a measure (O2020-3630) to downzone a Jefferson Park lot in order to block construction of a 48-unit mixed-income apartment complex, saying the proposal had not gone through a public vetting process.
As of Tuesday, Tunney had not scheduled a zoning committee hearing for Sposato's downzone proposal. Tunney did not respond to a request for comment for this article.
Any change in the zoning process would have to be approved by the City Council, and aldermen who spoke with The Daily Line were skeptical such a change is still possible.
Martin said the council could be pushed to reexamine zoning approvals "as part of a larger suite of changes," or if a "high-profile incident" of corruption puts pressure on city leaders to act.
"Absent those sorts of things happening, I would say that's probably not something we're going to change in the short term," Martin said. He added a refrain repeated by multiple aldermen: the city's planning and housing departments simply don't have enough staff to vet each zoning proposal the way ward offices do, often by inviting developers to present their plans at community meetings.
Rodriguez put it more bluntly.
"Something like that would take 26 votes, and they're not there," Rodriguez said. "It's not even close."
Hairston said the mayor's office "rolled back" its ambition to reform the zoning process after "they realized zoning is something they need to engage aldermen on."
"I think having been in office now for more than a year, the administration is discovering that they don't know everything," Hairston said. "There's a lot of stuff they cannot accomplish by themselves. They have to have the council."
The "Lens On Lightfoot" project is a collaboration of seven Chicago newsrooms examining the first year of Mayor Lori Lightfoot's administration. Partners are the BGA, Block Club Chicago, Chalkbeat Chicago, The Chicago Reporter, The Daily Line, La Raza and The TRiiBE. It is managed by the Institute for Nonprofit News.