WICKER PARK — Police are investigating a man who has repeatedly groped and fondled women in Wicker Park while riding a bicycle.
At least two victims have filed police reports. They shared their stories with Block Club.
One woman, 29, was walking west on Pierce Avenue toward Hoyne Avenue about 10:07 a.m. Monday when she felt someone squeeze her buttocks hard.
The squeeze lasted several seconds and the pain was intense, she said. Out of the corner of her eye, she saw the man who groped her — dressed head-to-toe in black with black sunglasses and a black face mask — race away on a bicycle.
"It took me a second to process what was happening. I yelled, 'What the f-ck!' and took off running," she said. "I'm just very upset. I feel very violated."
The squeeze left a bruise and the woman still feels pain while sitting, she said.
"Every time I hear a bike now, I turn around and I'm constantly looking for him," she said. "I'm definitely very guarded now."
The woman immediately called 911 and filed a police report. She also shared her story in a private neighborhood Facebook group. Her post led to other victims reaching out to say they, too, had been groped in Wicker Park by a masked cyclist.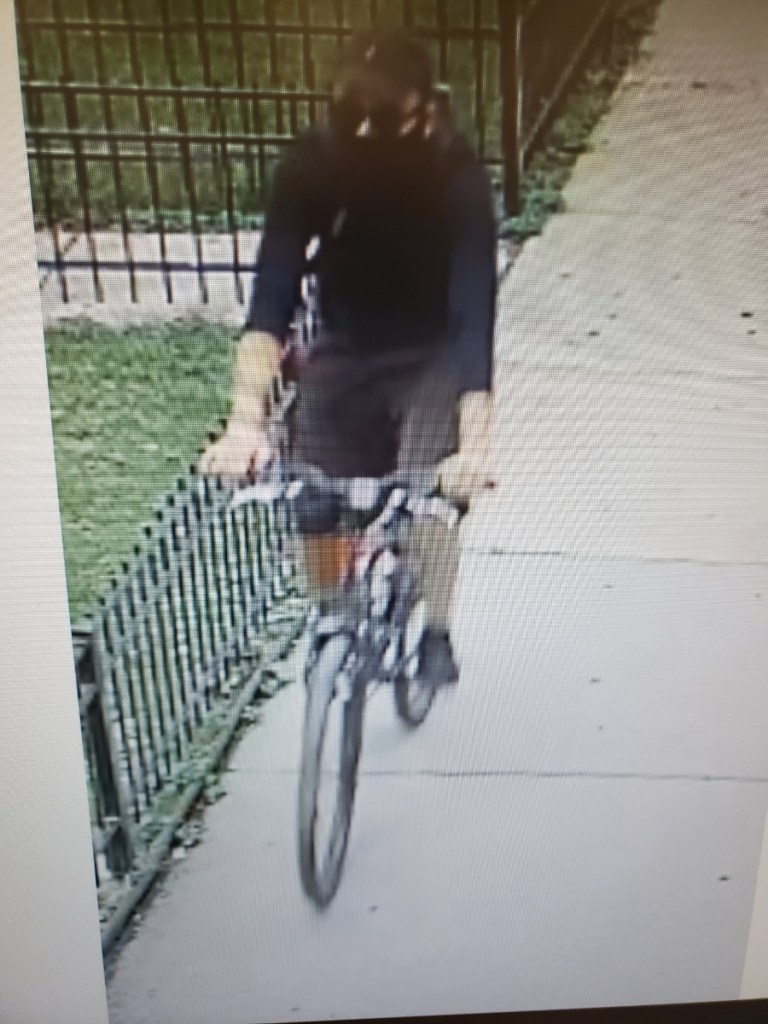 One of the other women, a 39-year-old, said her groping took place moments before the 29-year-old's.
About 10:05 a.m. Monday, the woman was walking north on Damen Avenue, pushing her 3-year-old daughter in a stroller. As she approached Le Moyne Avenue she felt someone slap her "hard" on her buttocks.
She, too, looked up to see a man clad in black riding away on a bicycle.
"It was super jarring," she said. "I screamed, I was so startled."
She did not file a police report until she saw the other victim's Facebook post. She was concerned her call would be wasting police officers' time or thought her jeans may have been too tight and attracted the attack — but later realized such assaults are never the victim's fault.
"As women, we shouldn't diminish what happens to us. We should definitely come together. One way of doing that is reporting things," she said. "If you're like me, and you have trouble calling and reporting something that was done to you … if you think it's something you did, stop right there. Because that's not the case."
Those with information or video footage should contact detectives at 312-746-7394 or submit an anonymous tip online, police spokeswoman Kellie Bartoli said.
Additional victims can file a report by calling 311, Bartoli said.
Subscribe to Block Club Chicago. Every dime we make funds reporting from Chicago's neighborhoods.
Already subscribe? Click here to support Block Club with a tax-deductible donation.