BRONZEVILLE — When Candice Payne and Arsiak Vartenian saw the damage being done to small businesses on the South Side this summer, they knew they needed to help.
The two Chicago realtors began raising money on GoFundMe and elsewhere to support stores damaged in the looting that rocked the city.
Last week, Payne and Vartenian began distributing the thousands of dollars they collected, making the rounds to a half-dozen shops, some still partially boarded up. Each got checks of $1,500-$2,500.
For many of the businesses, looting and damage was one more thing to worry about on top of the many struggles the pandemic brought.
"This is just us trying to find a way to give back," Payne said. "When women come together, we can really do some magic."
Payne made headlines in 2019 when she helped more than 100 people experiencing homelessness get off the street and into hotel rooms during the polar vortex.
Vartenian knew she wanted to help after watching the news during the looting. In addition to the more than $10,000 raised, she kicked in $5,000.
"I was sitting at home and watching all of this unfold, all this social unrest unfold. I felt helpless," Vartenian said. "There was a problem and there had to be a way to fix it or help."
The women looked for looted businesses that were uninsured or underinsured. Most of the businesses that received a check were women-owned. All were on the South Side. 
The businesses receiving checks were: Smart Move Furniture, 124 E. 51st St. in Bronzeville; Grandway Lash and Nail Studio, 332 E. 95th St. in Roseland; Hair Mafia Chicago, 1848 W. 79th St. in Gresham; Georgia's Food Depot, 7352 S. Halsted St. in Englewood; Tess Place Style Shop, 1605 W. Garfield Blvd. in West Englewood; and Joseph Catering 4 You.
Shavonne Sahara, owner of Smart Move Furniture, was thrilled to get the help. She uses her business to help students, allowing them to do online learning from her business office.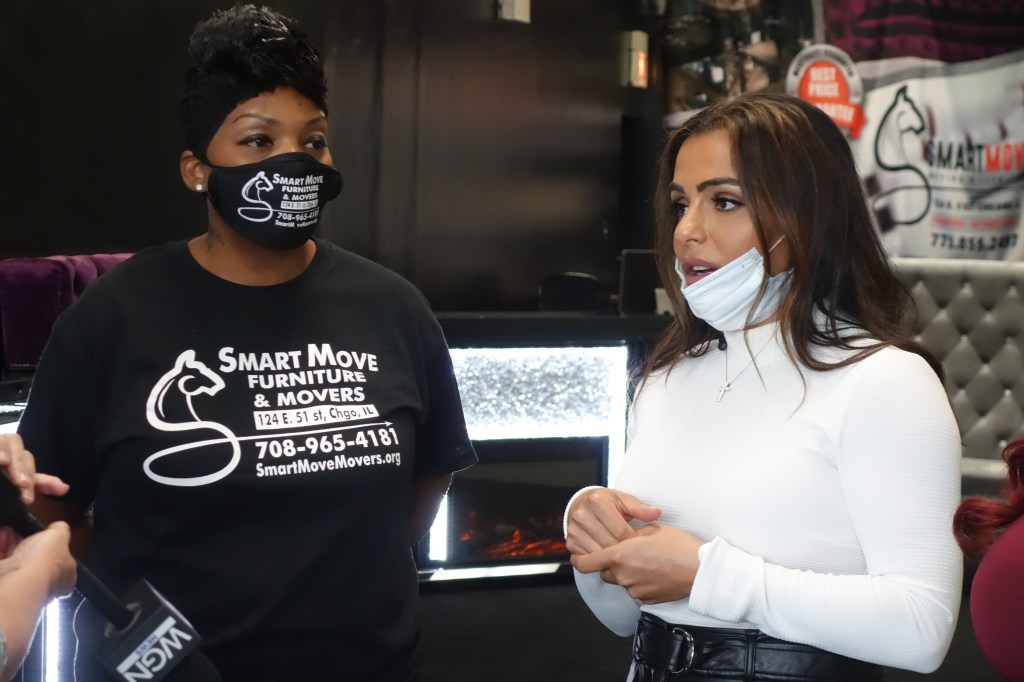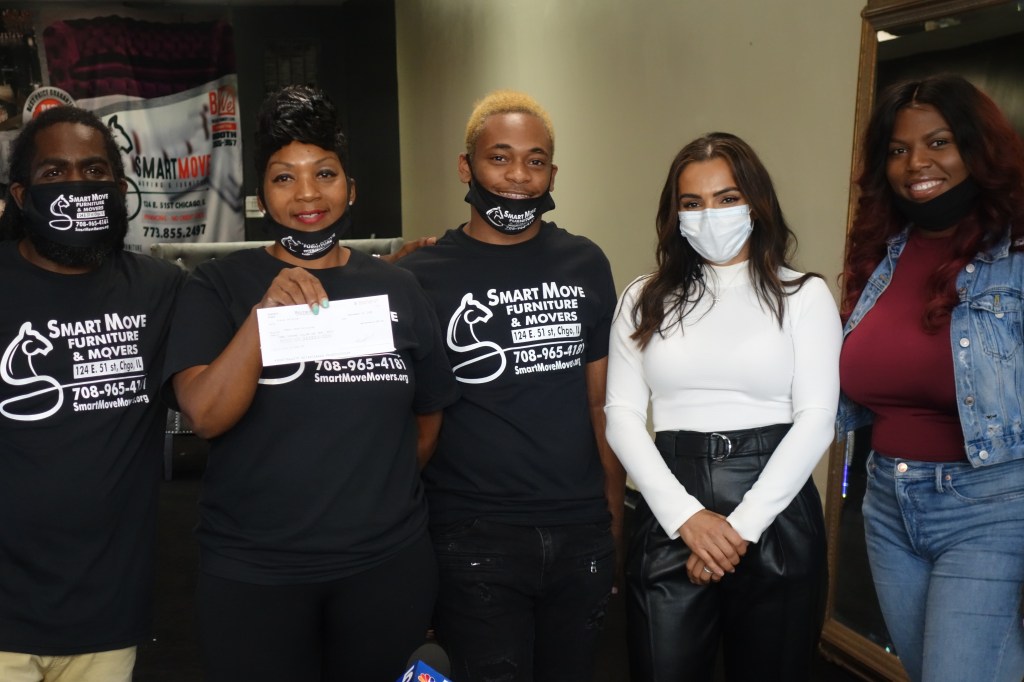 "We're happy that we've gotten the help that we need, and we ask Chicago to continue to support us so we can continue to grow and continue to help the youth," Sahara said.
Most of the business owners said they'll put the money toward the business itself, including restocking inventory. For Joseph Robinson of Joseph Catering 4 You, the money will be used to provide supplies and food for people experiencing homelessness.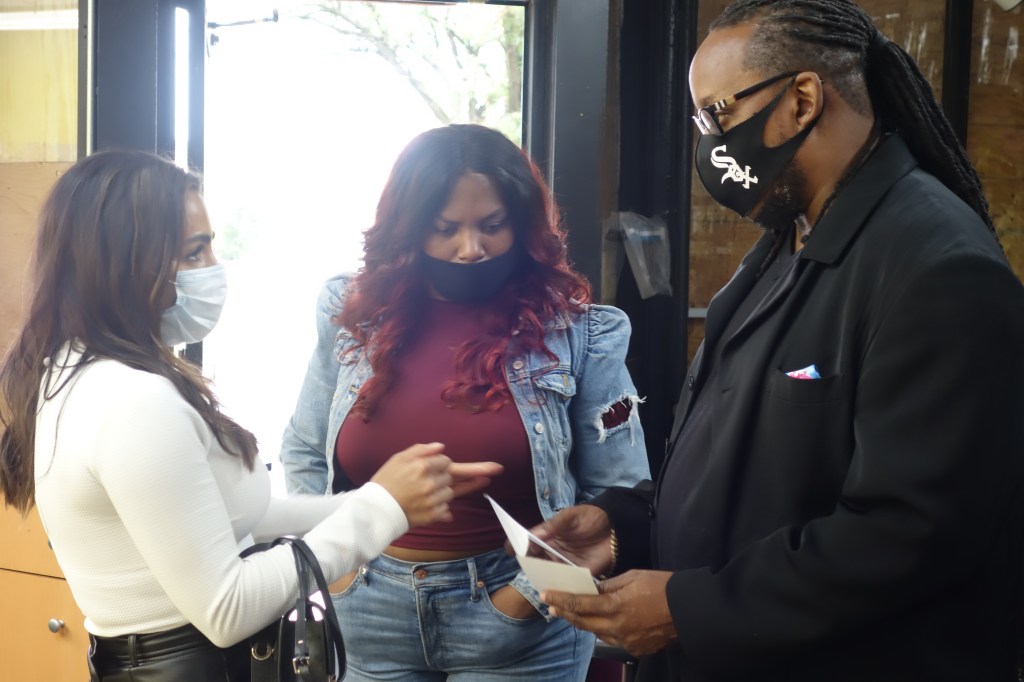 These businesses have become pillars in the community, with many of them offering mentoring programs for youth, like Grandway Lash and Nail Studio.
The stuio's owner, Shontee Ross, wants to continue to offer mentorship programs for kids. She mentors a group of teens, called the Grandway Dials, who have shown an interest in the beauty industry.
"I give them the introduction to nails, eyelash extension and anything within the beauty industry," Ross said. "There are a lot of young women in our community that is interested but don't have the skills or resources. I was a that young girl at the age of 15 with no money and a baby when nail art piqued my interest. By me offering to teach these young ladies the skills that I know and connections, it's my way of helping them."
The GoFundMe remains open. Vartenian said she hopes people will donate to continue helping however and whoever they can.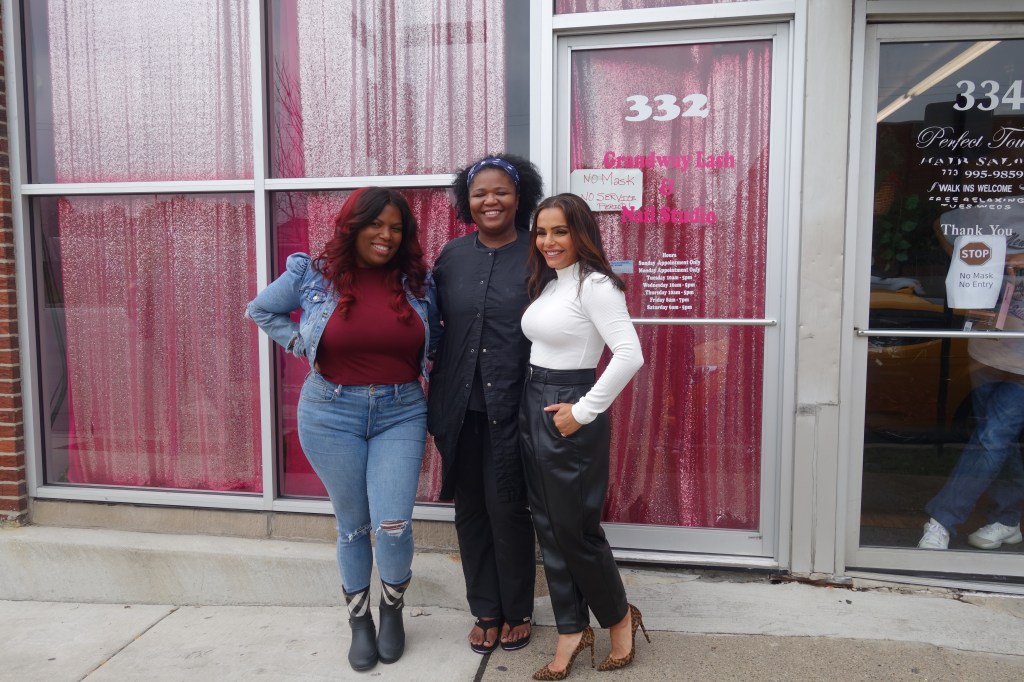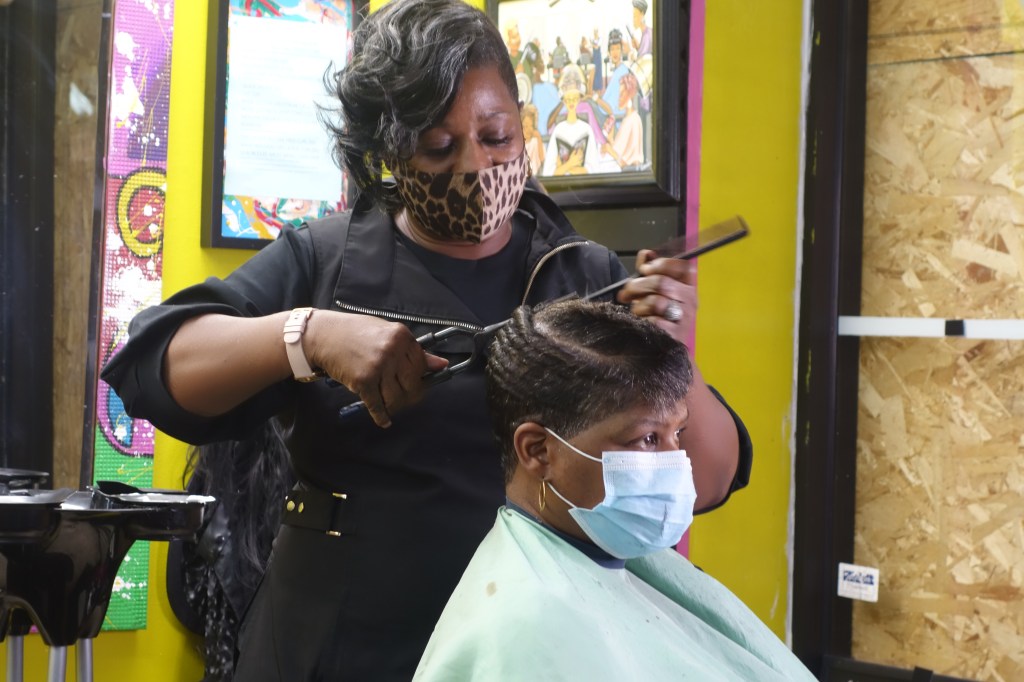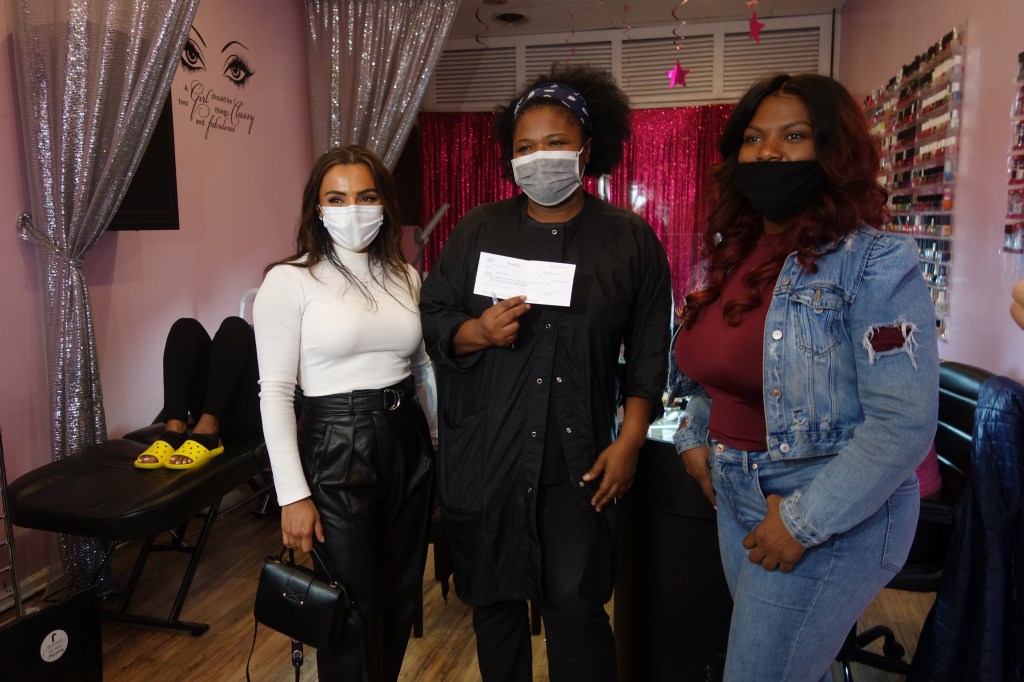 Subscribe to Block Club Chicago. Every dime we make funds reporting from Chicago's neighborhoods.
Already subscribe? Click here to support Block Club with a tax-deductible donation.