BUCKTOWN — Musicians, family, staff and customers are mourning the loss of a beloved bar owner who played a big role in Chicago's indie music scene for more than three decades. 
Kenny Strandberg, owner of Gallery Cabaret, died last week. Strandberg would have been 83 next month. 
An "old school" bar owner, Strandberg preferred to be behind the bar, pouring drinks and telling stories, rather than in an office. And while he was a jazz lover, Strandberg welcomed musicians from all genres to his stage. He also sold paintings —  including his own — on Gallery Cabaret's walls. 
Strandberg was a "smart and shrewd businessman" who also had a big heart, said manager Ethan Smeltzer. The bar didn't have a license to charge cover, so acts were paid a percentage of bar sales and encouraged to use tip jars. 
"I've seen on more than one occasion when bands had bad nights and didn't really bring it, Kenny would pull out his wallet and add a $20 bill to their night's pay," Smeltzer said. "He truly appreciated their art and effort." 
Mike Strandberg, Kenny's son, said he will ensure his father's legacy is maintained by keeping Gallery Cabaret, 2020 N. Oakley Ave., open once the pandemic ends.
"He had a love for music, he had a love for the arts," Mike Strandberg said. "He was a people person. He loved talking with people. He loved listening to their stories. He loved telling his stories. He was down to earth. Everyone liked that about him."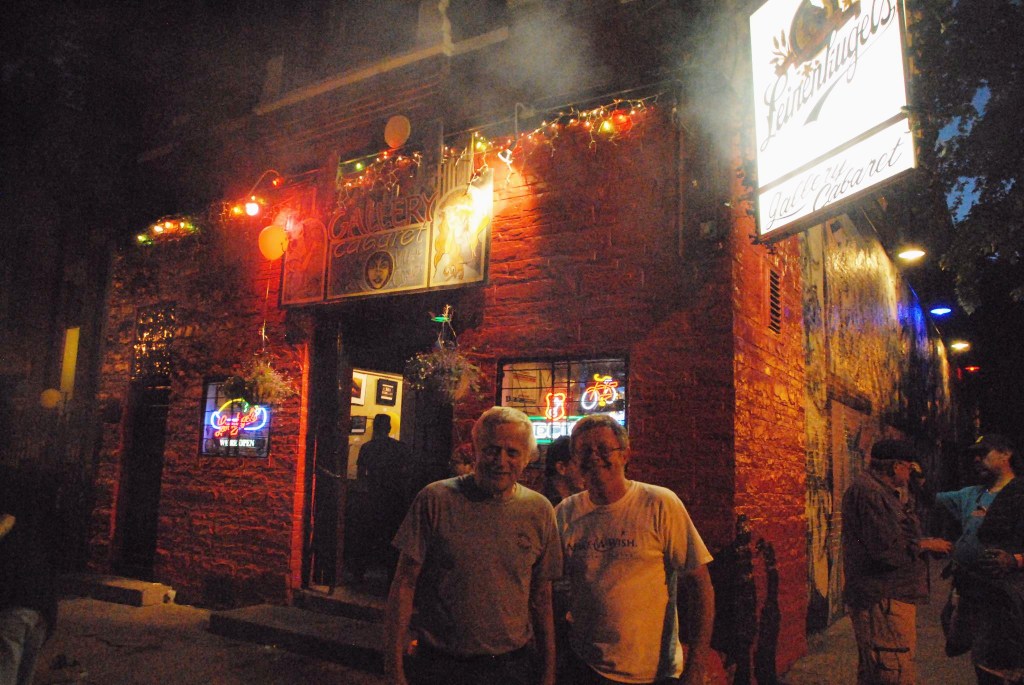 Gallery Cabaret: 'Right Place, Right Time'
Strandberg was born in Uptown in 1937. During the '50s, he worked in the bar and nightclub industry in Las Vegas, where he became immersed in the jazz scene. He saw the Rat Pack and Thelonious Monk perform.
Upon returning to Chicago, Strandberg continued to work in jazz clubs during the '60s and '70s. Many of the bars were on Rush Street or Lincoln Avenue.
In 1988, Strandberg opened his own club in Bucktown. In a 2015 documentary about Gallery Cabaret, Strandberg said the bar was a tribute to the jazz club era of the '50s: no flat-screen TVs, no pool tables; just music. 
"There's a fraction of bars and nightclubs and showclubs that are left from the '50s," Strandberg said in the documentary. "Every year there seems like there's less and less venues to show and feature music." 
For Gallery Cabaret's Bucktown location, Strandberg said he was in the "right place, right time." Strandberg said he initially wanted to name the bar Shoestring Bar, because he and his business partner were operating with such a tight budget.
But just when Standberg thought the bar would fold, bands like Urge Overkill and Smashing Pumpkins began dropping by his open mic night. 
After that, business tripled, Strandberg said. The following year, a then-unknown Liz Phair performed at the open mic night.
"We were able to pay the rent and keep going," he said. "They were just starting at the time, just like us." 
These anecdotes captured his father's vision, Mike Strandberg said: giving all of Chicago's artists a stage. 
"It's hard to get recognized," Mike Strandberg said. "It's the hardest thing in the industry, to get recognized. It's a one-in-a-million chance that you do. It's all about being in the right place, right time. My dad gave that platform to people to be able to do it." 
Kenny Strandberg stopped drinking in 1973. After a triple bypass heart surgery in 2006, he cut out cigarettes. 
Working in a bar as a recovering alcohol and nicotine addict may be too difficult for others, but Strandberg loved the local music and the community he created, his son said. Plus, he loved the neighborhood, and he looked forward to throwing an annual block party for Bucktown neighbors.
Strandberg was a tough boss, but in a good way, Smeltzer said. 
"He was a grumpy old guy … he'd yell at you, then he'd buy you a drink," he said. "I have a lot of respect for him. He never took a day off. He worked every Christmas, every Thanksgiving. … He would close the bar every night." 
Strandberg was strict about not over-serving and he wasn't afraid to take customers' keys away from them. At the end of the night, he'd often pay for overly intoxicated customers' cabs or drive them home himself, his son said.
"He would take care of people," Mike Strandberg siad. "He was really good about that." 
'Old-Time Chicago Bar Owner' 
Though Strandberg was passionate about jazz, he ensured Gallery Cabaret was a place where all artists and musicians felt comfortable, Smeltzer and artists said.  
Strandberg was an "old-time Chicago bar owner" beloved by the "outcasts" who found their way to his stage, said Justin Kaufmann, whose comedy troupe performed at the bar for years.
"He had this way of working the bar and also being the owner," Kaufmann said. "If you really believe in the Chicago corner tavern being a community center, the Gallery Cabaret was it."  
Brien O'Hern met Strandberg in the mid '90s at Old Town Ale House. Over rounds of pinball, Strandberg would tell O'Hern about his bar, trying to convince him to play there. 
In 1996, Brian O'Hern and the Model Citizens, O'Hern's 16-piece jazz orchestra, became regular players at Gallery Cabaret. The band played every third Monday of the month until the start of the coronavirus pandemic. 
Strandberg encouraged the band to play original music, O'Hern said. 
"There was no censorship," O'Hern said. "He loved it, what we did. All the other jazz clubs in town? … You can't let your freak flag fly. But you can at the Gallery."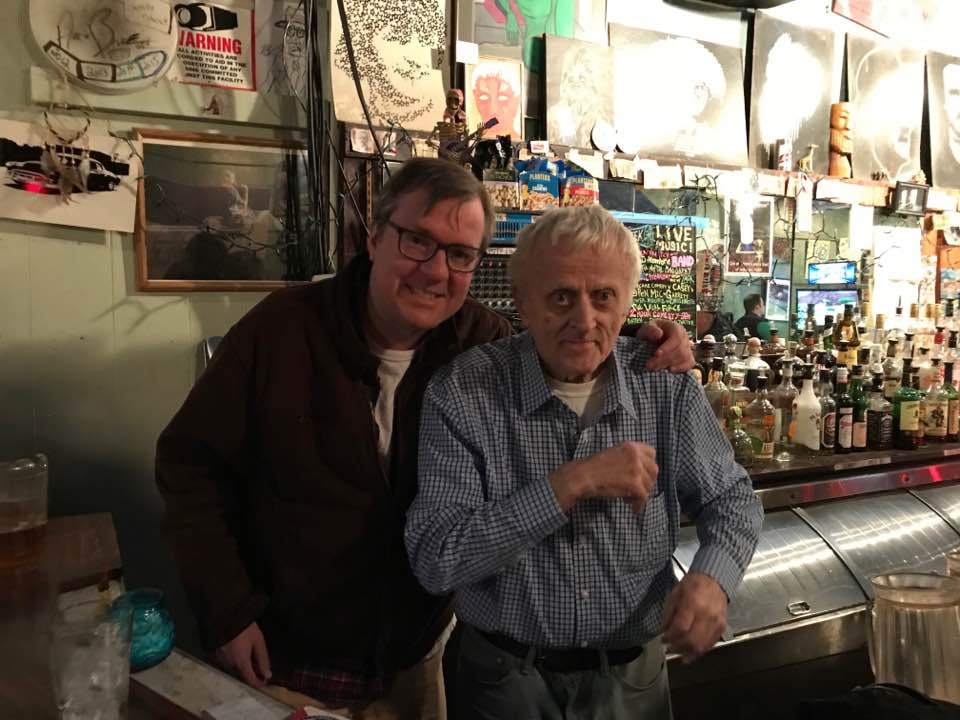 Mike Allemena, a member of O'Hern's band, agreed. 
"It was almost kind of like a monthly ritual, pilgrimage, church, whatever you wanna call it, for all the musicians," he said. "Here we are, we get to come into this dive bar … and everybody loves what you're doing on that band stand." 
Strandberg himself played the trumpet and accordion. On his 70th birthday in 2007, he performed Frank Sinatra's "I Got You Under My Skin."
He sang with O'Hern's band. In preparation for his performance, Strandberg took singing lessons for six months, O'Hern said.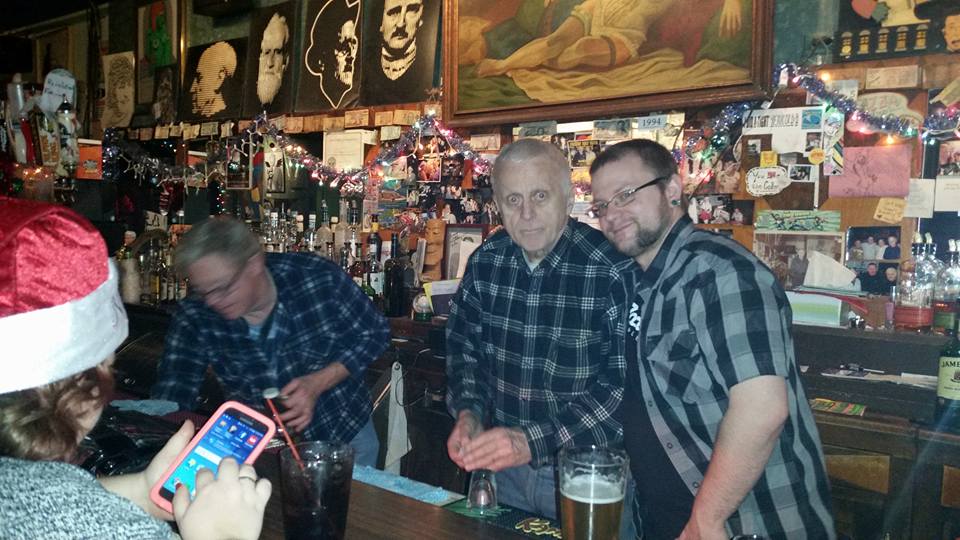 'We're Gonna Keep Kenny's Legacy Alive' 
Strandberg stopped working full-time at the bar several years ago. He died peacefully in his sleep last week after watching a round of golf, one of his favorite hobbies. 
"He died with dignity. He died with peace," Mike Strandberg  said. "He wasn't in a hospital, he didn't die of COVID. It was perfect for him." 
Strandberg's funeral took place Friday. Mike Strandberg intends to reopen the bar once there's a coronavirus vaccine. For now, he's redoing the floors and making other improvements. 
Those who wish to support the Strandberg family can contribute to a GoFundMe fundraiser for bar's staff. All seven staffers are still on unpaid furlough, Smeltzer said. 
Supporters of Gallery Cabaret can also help by contacting their elected officials via the #SaveourStages campaign, Mike Strandberg said. 
"We're gonna keep Kenny's legacy alive," Smeltzer said. "We're gonna be back for a long time."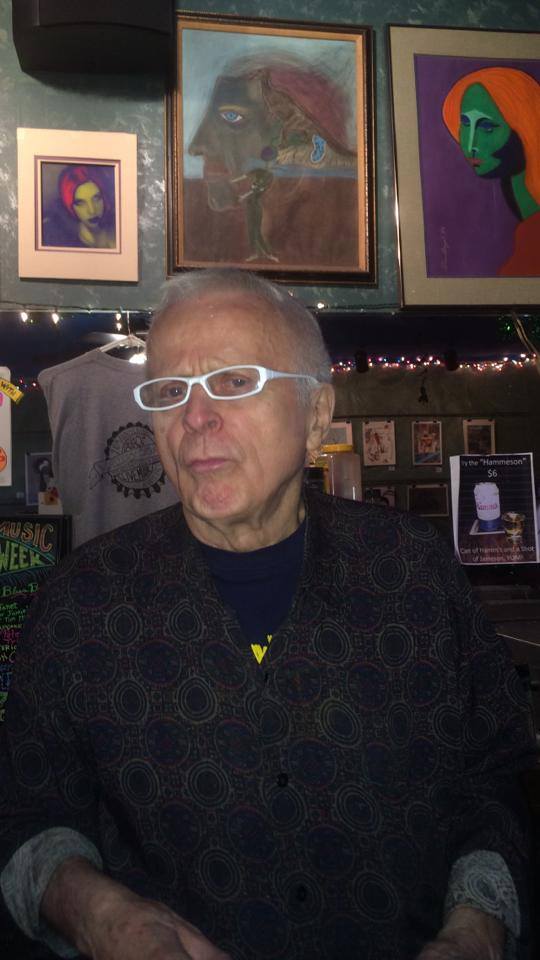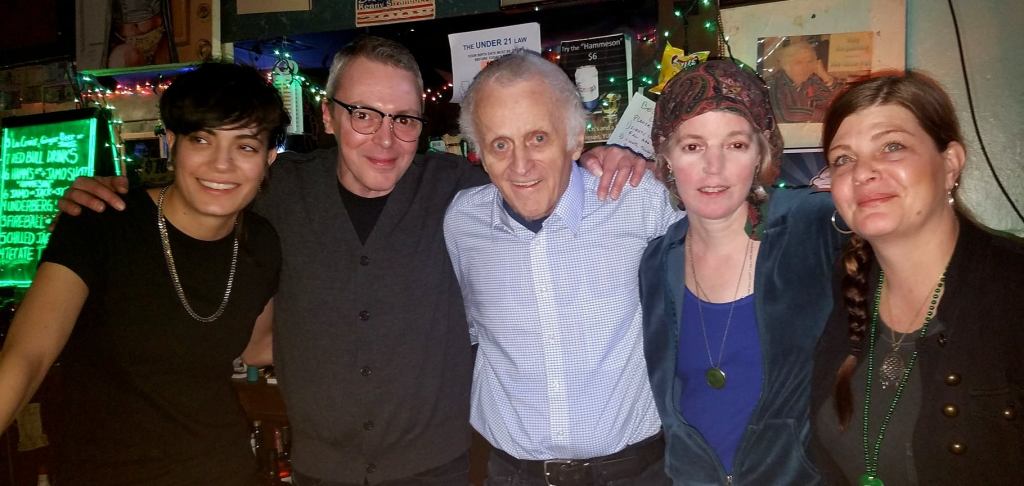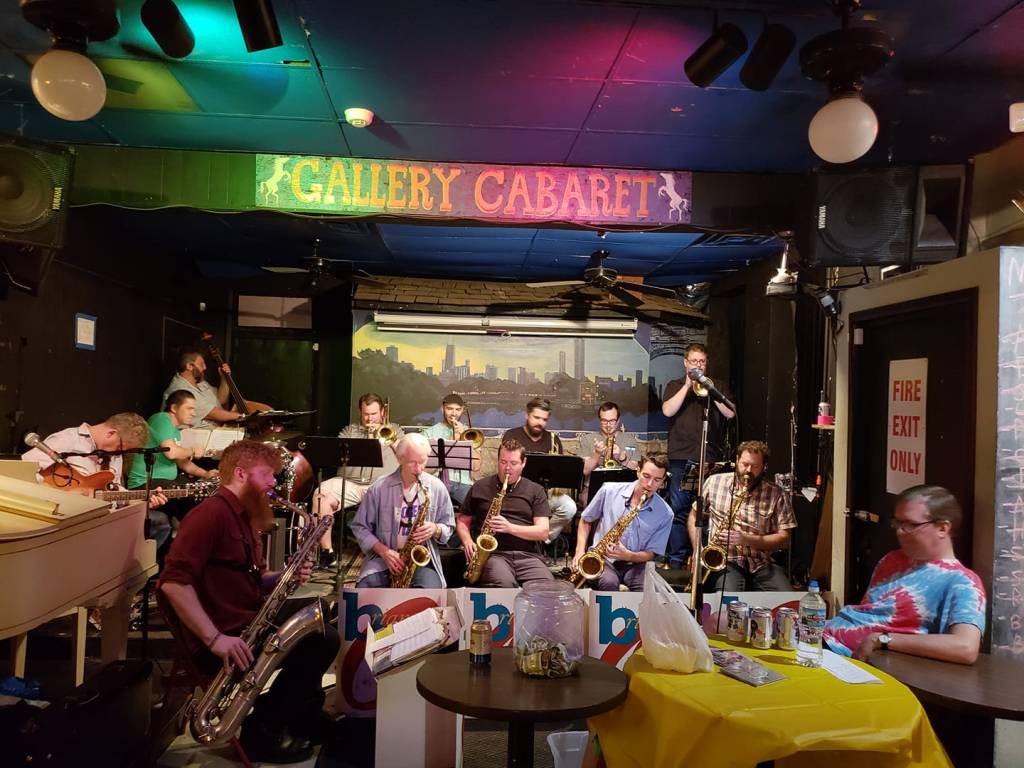 Subscribe to Block Club Chicago. Every dime we make funds reporting from Chicago's neighborhoods.
Already subscribe? Click here to support Block Club with a tax-deductible donation.