NORTH LAWNDALE — Nearly all signs bearing the Douglas Park name have been removed, a day after the Chicago Park District Board voted unanimously to strip Stephen A. Douglas' name from the largest park in North Lawndale.
The removals are the culmination of a years-long youth-led campaign to have the park renamed in honor of abolitionists Frederick and Anna Murray Douglass.
The park, temporarily named Park 218, is expected to be renamed for the Douglasses after a 45-day public comment period.
Residents like Ronnie McNair, who lives across from the park, were glad to see the signs being taken down.
"We are pretty much predominantly Black over here. And this park here, I really think they're doing the right thing to rename it," McNair said.
Every park and public memorial should reflect the values of the community living around it, McNair said.
"It needs to be changed for each neighborhood," McNair said.
The students at Village Leadership Academy began organizing in 2017. They proposed the name change to the board, and gathered the support of local officials and over 10,000 petitioners because they felt it was wrong for a park in a historically Black neighborhood to enshrine a notorious advocate for slavery.
Douglas, a Civil War-era U.S. senator, famously debated Abraham Lincoln in 1858 in support of allowing expanded slavery across U.S. territories. His wife is known to have owned at least 100 slaves, and by supporting a state's right to decide to uphold slavery, he is considered to have de facto endorsed it.
The students behind the campaign initially wanted to rename the park after Rekia Boyd, an unarmed Black woman killed by an off-duty police officer at the park in 2012. The officer was acquitted in Boyd's death.
The idea evolved into renaming the park for Douglass since it seemed like an easier ask for the Park District.
Douglass was born a slave, but eventually became an esteemed orator and statesman. He escaped bondage with the help of Murray Douglass, an abolitionist in her own right who became his wife. The pair operated a station on the underground railroad from their home in Rochester, N.Y.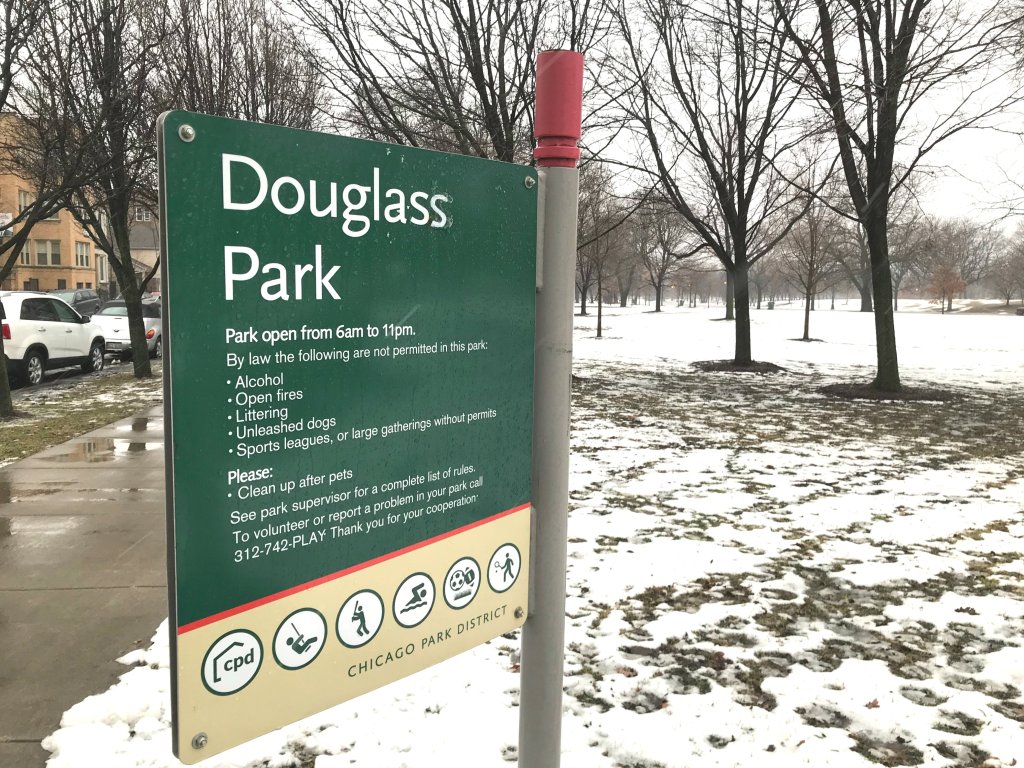 The signs removed by park district staffers already bore the Douglass name unofficially. An anonymous painter who grew tired of waiting on the city's bureaucratic process took things into their own hands by painting an extra "s" at the end of nearly every sign in the park.
The students behind the campaign to rename the park are also fighting to rename other memorials to Stephen Douglas, like the street Douglas Boulevard which has been unchanged.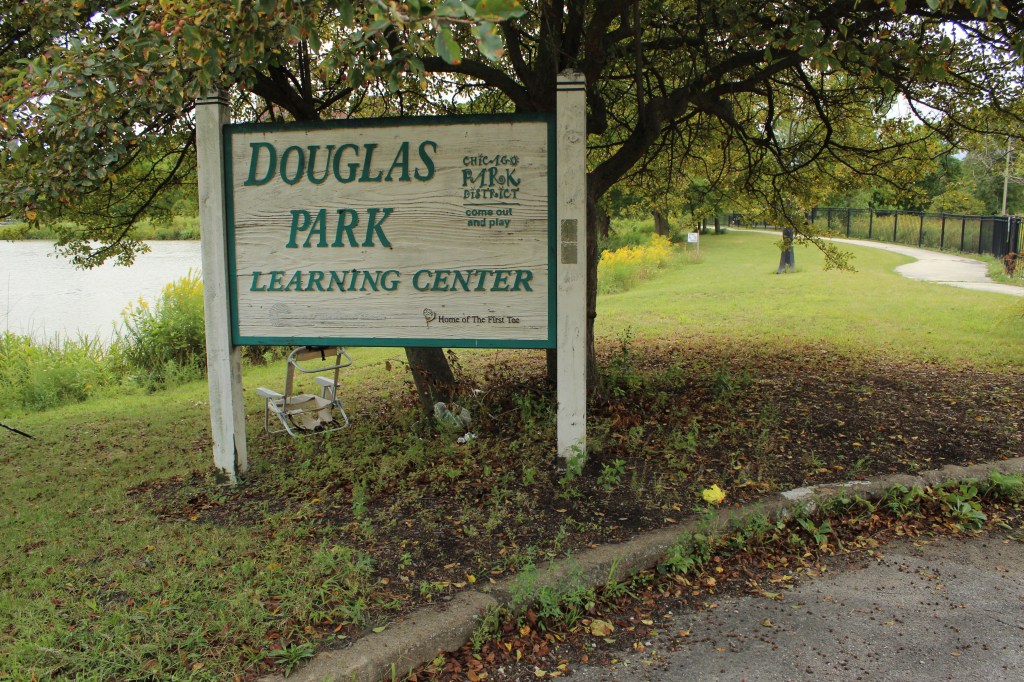 One sign at the park's mini-golf course still reads Douglas Park. But a different group of students are working to redesign the mini-golf course and rename it in honor of Frederick Douglass, as well.
The putt-putt project is called Douglass 18, and is a collaboration between the educators at the School of the Art Institute of Chicago at Homan Square, the Lincoln Park Zoo, local artist Haman Cross, and other organizations.
Related: Douglas Park Is Getting Its Mini-Golf Course Back After Students, Artists Step Up To Save It
Nearby resident Cordell Crawford said the name of the park was just one injustice among many in Lawndale that needs to be fixed. But he believes by giving young people a sense of pride in their cultural heritage, the park will help the community move in the right direction toward addressing other issues.
"That's a real good start because when any events happen, it's happening right here. Now they got something that they really can look forward to now," Crawford said. "These go hand in hand. They doing this. So eventually it'll trickle down to the violence out here."
Pascal Sabino is a Report for America corps member covering Austin, North Lawndale and Garfield Park for Block Club Chicago.
Block Club Chicago's coronavirus coverage is free for all readers. Block Club is an independent, 501(c)(3), journalist-run newsroom.
Subscribe to Block Club Chicago. Every dime we make funds reporting from Chicago's neighborhoods.
Already subscribe? Click here to support Block Club with a tax-deductible donation.