FULTON MARKET — Looking for ways to weather the pandemic, a pair of businesses are teaming up in Fulton Market to share space and build off each other's success.
Nude Dude Food is now sharing a location with Juice Vibe Bar at 817 W. Fulton Market, the former home of the Cemitas Puebla restaurant.
Nude Dude Food dishes out loaves of sourdough bread and Detroit-style pizza while Juice Vibe Bar serves made-to-order smoothies, fruit bowls and more.
Seth Bradley, co-founder of Nude Dude Food, said the business, which made dinners for private homes, came to a complete standstill for four months when the stay at home order was in place.
Unable to cook private dinners, Bradley and co-founder Ryan Van Voorhis decided to return to the foundation of Nude Dude Food. They began making and donating loaves of sourdough bread, a staple of their home-cooked meals, to frontline workers, family and friends. 
Thanks to donations, the pair increased their output of four to eight loaves per week to 100 to 200 loaves per week. To meet production demands, they set up shop at the Cemita Puebla spot in April.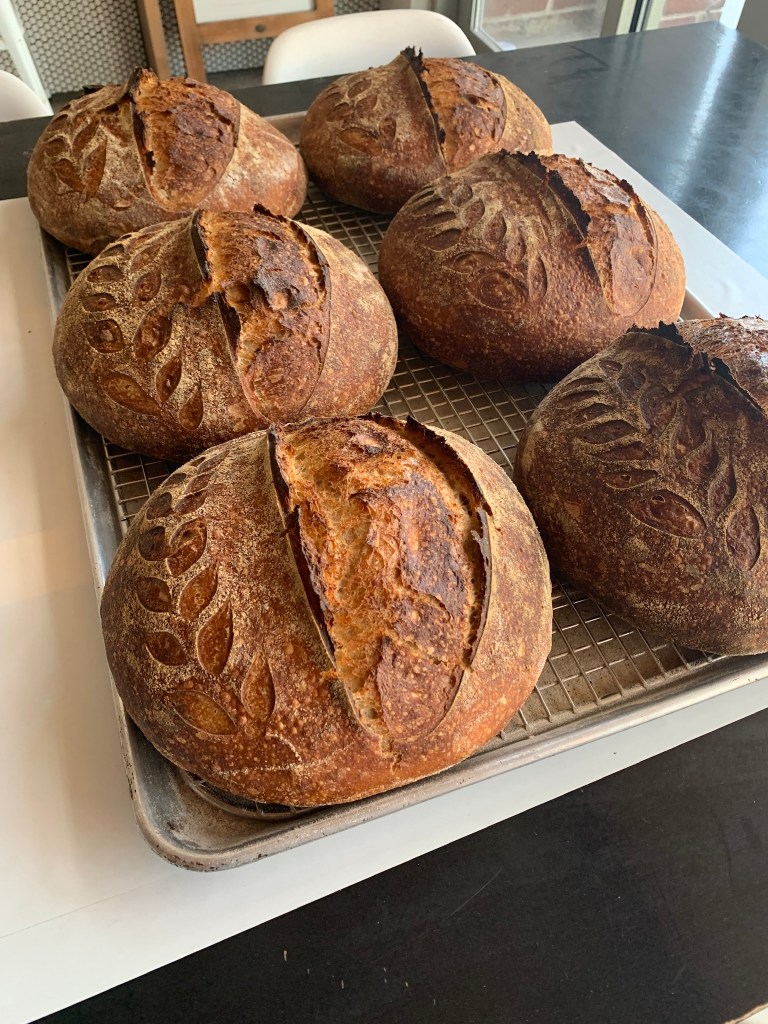 Bradley and Van Voorhis make sourdough bread ($10) and Detroit-style pizza ($18) for pickup and delivery.
In the process, they're helping other businesses find their footing amid the coronavirus.
"Because of the circumstances and the pandemic, people are sticking up for each other, and this [shared space] kind of happened naturally," Bradley said.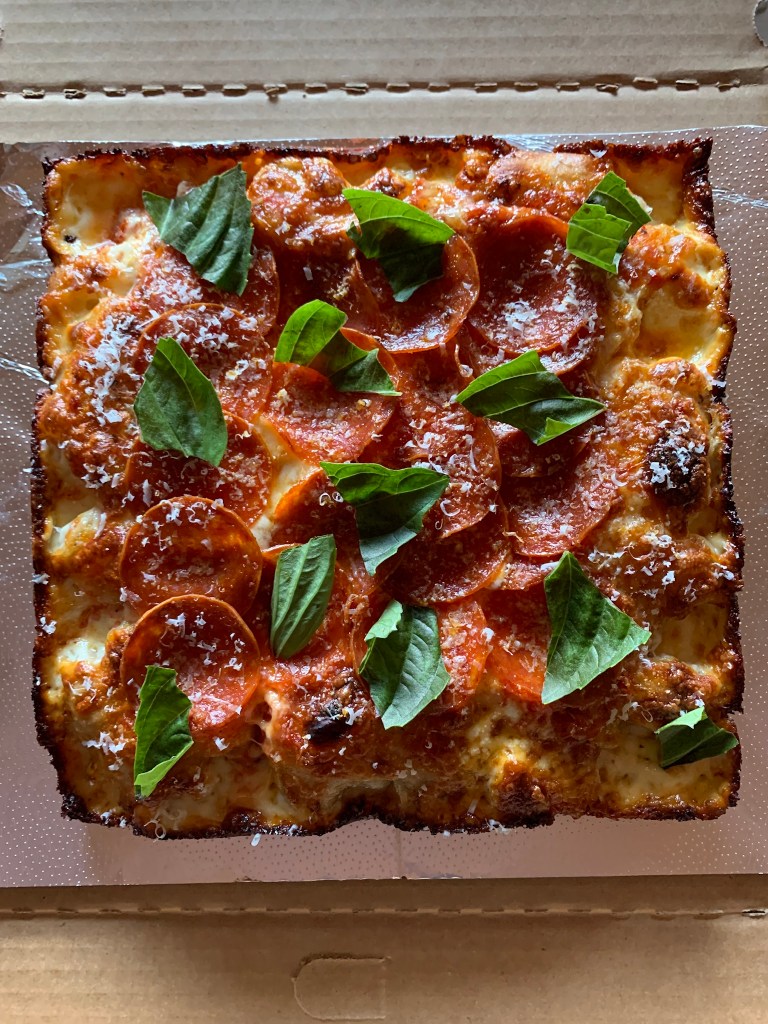 After plans to open Juice Vibe Bar in Pilsen fell through, Anabelle Martinez stumbled on the pop-up sign at the former Cermitas Puebla storefront. Martinez reached out to  Bradley and Van Voorhis and connected over the two businesses' health-conscious mission. 
For Martinez, the shared space gives her an opportunity to grow her business.
"It's really hard for other businesses to run right now," Martinez said. "But it's exciting … and nice that this is a shared space. 
Martinez said there are few spaces that are doing this kind of collaboration, but more should follow suit so they can share the burden of rent and other expenses.
"It's a shared kitchen with a storefront, and it's great for cross-marketing," Martinez said.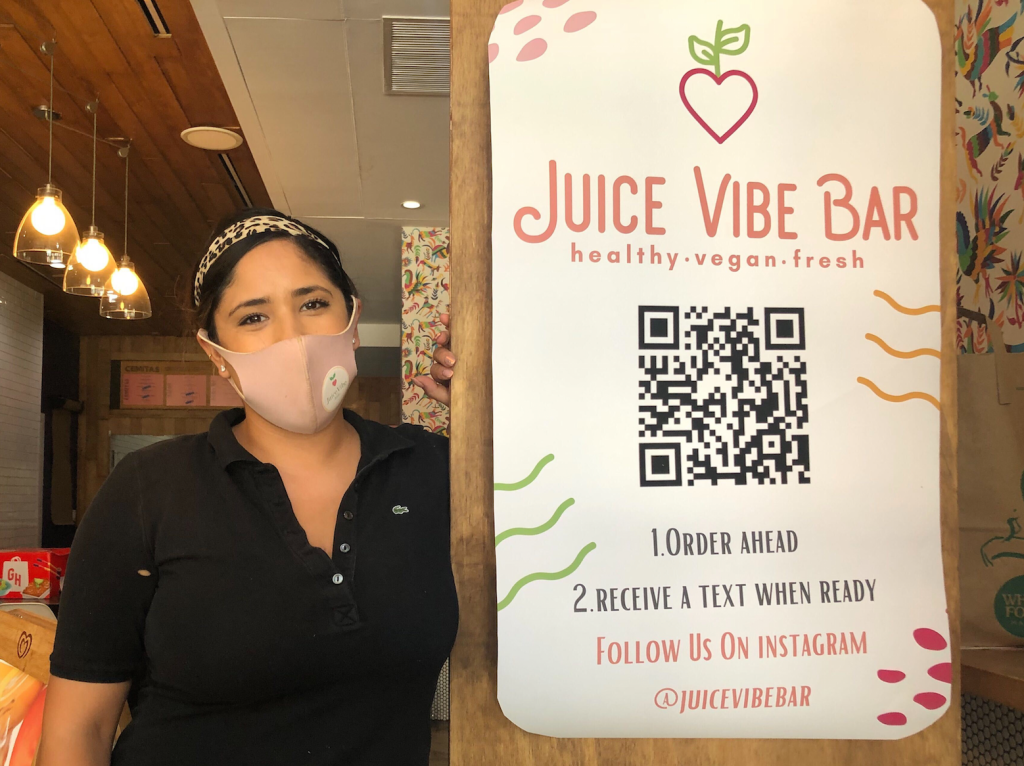 During Labor Day weekend, Martinez launched Juice Vibe Bar at the shared space, the second location for the Pilsen resident. She opened her first location in October in suburban Berwyn. She was inspired by the juice bars at open-air mercados, or markets, in Mexico.
Martinez sells an assortment of made-to-order juices ($7), smoothies ($6), health shots ($3) and aguas frescas ($4). Juice Vibe Bar also offers fruit bowls ($9) named after famous Latina artists and musicians, including the Selena, the Celia (Cruz), and the Frida (Kahlo).
The shop also has breakfast bagels ($6), avocado toast and overnights oats ($5).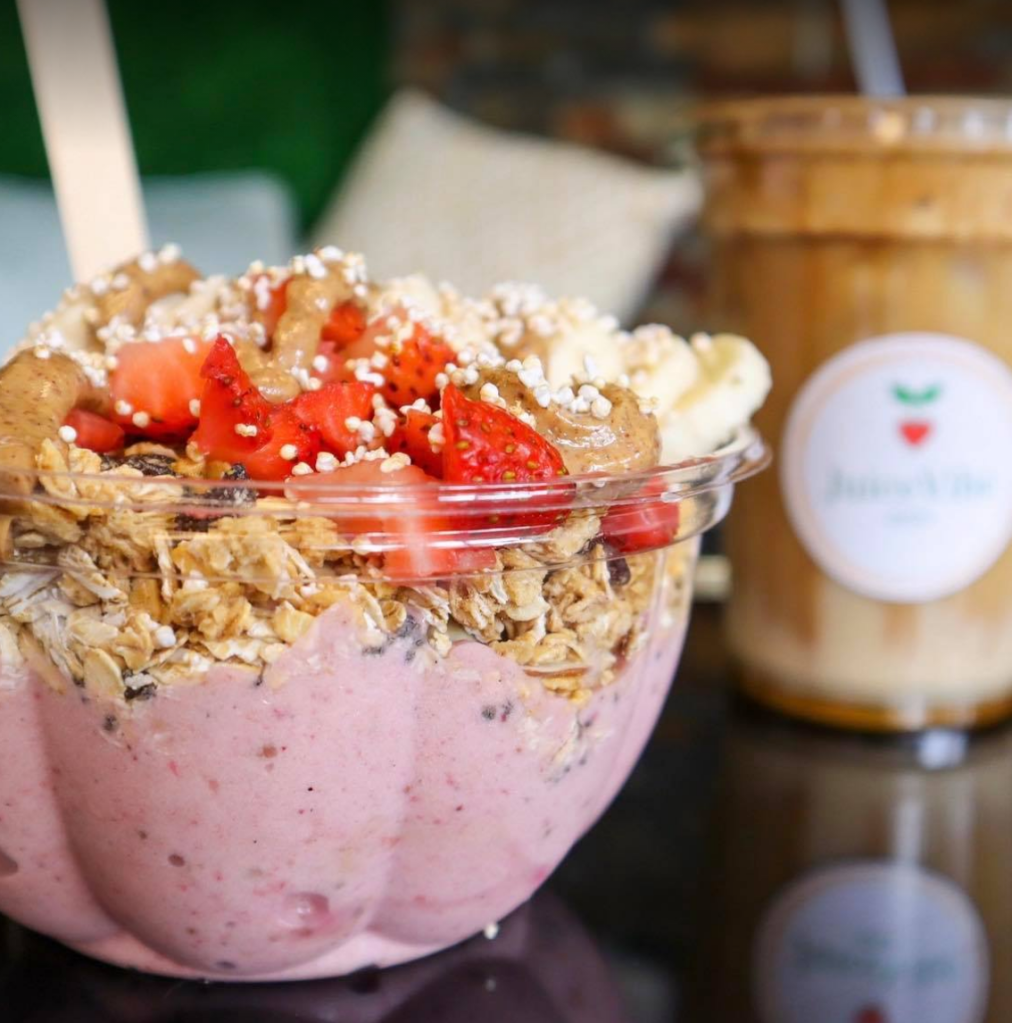 Martinez said the shared space gives her an exciting opportunity to experiment with navigating the pandemic as a business owner.
"Hopefully there is more spaces that collaborate in the same way," Martinez said.
Bradley agreed. He said the spot is a great way to share the space with friends who have been affected by the pandemic and new folks working to get through uncertain times. 
"As difficult as it's been, we've seen a lot of people stand up for each other, and that's been positive," Bradley said. "This kitchen space was born out of that need for people to connect through these difficult times."
Preorders for Nude Food Dude can be made online.
Juice Vibe Bar is open 10 a.m.-3 p.m. daily.
Subscribe to Block Club Chicago. Every dime we make funds reporting from Chicago's neighborhoods.
Already subscribe? Click here to support Block Club with a tax-deductible donation.