HUMBOLDT PARK — Vonmarie Burgos was watching a movie in her living room when she heard two gunshots and rushed outside.
"I ran out looking for my son. It was a mom instinct. I knew something was wrong," Burgos said.
Her worst fear was confirmed as she learned her 16-year-old son, Sebastian Casiano, had been fatally shot in an alley near the family's Humboldt Park home. Casiano, a Roberto Clemente Community Academy student, was shot about 5 p.m. Sept. 2 in the 1700 block of North Washtenaw Avenue, according to police and his mother.
Burgos saw police arrive and tape off the alley across the street. She pleaded with officers on scene for more information, and they eventually confirmed his identity when they located Casiano's cell phone.
"I just want justice for my son. He didn't deserve this. He was a good kid. He was a real good kid," a tearful Burgos said.
Police said Casiano had a gun and went up to a man in a parked car, intending to rob him. The two got into a "struggle," and the man grabbed Casiano's gun and shot the 16-year-old, police said.
Police officials would not elaborate as to why they think Casiano had a gun and detectives did not find a gun on the scene, according to Chicago Police spokeswoman Jessica Rocco.
Burgos is skeptical of the police account and wants to know more about what happened that night.
"I don't believe that story," Burgos said. Police "haven't showed me that video. I want to see my son walking up to the car with a gun and do this. I don't see my son doing this. … I know somebody knows something."
After the shooting, the man who shot the teen drove off in a red sports car, going west on Wabansia Avenue, police said. Police would not say whether detectives are looking for the driver of the car or answer any further questions, saying the investigation was ongoing.
"I seen my baby. My baby's heart stopped. I seen his whole body. I touched him. … They murdered my baby," Burgos said through tears.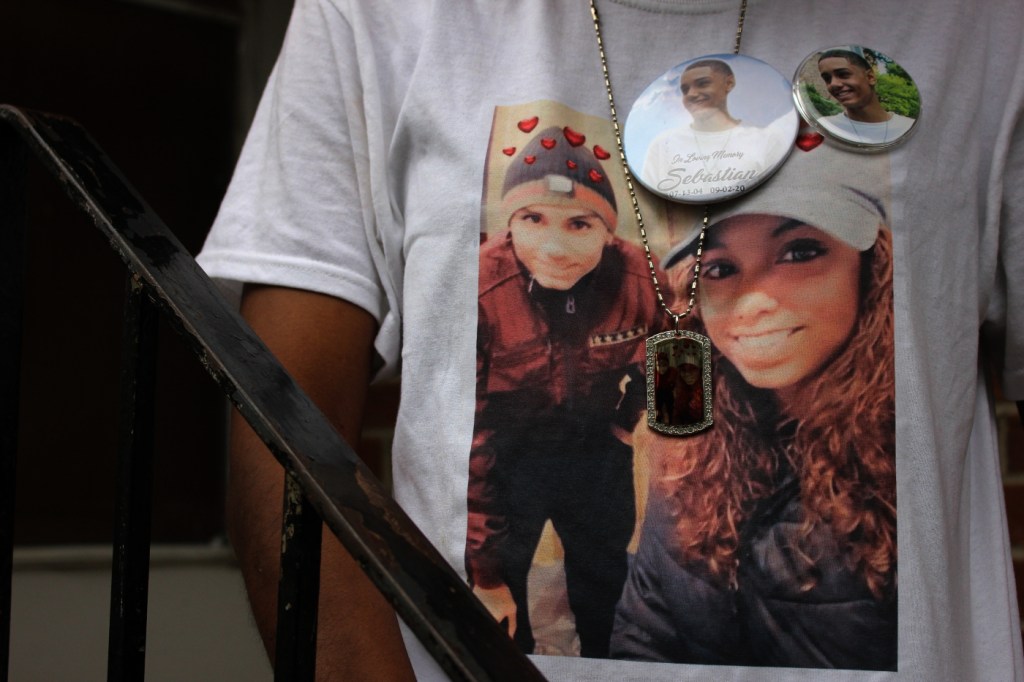 Burgos said Sebastian was at home, lying down with his girlfriend, the last time she saw him. She said she didn't hear or see him leave the house that day, which was unusual for him.
"He always told me where he was going," Burgos said.
Burgos said her son was a "loving" person who liked to play basketball, hang out with his brothers, ages 2 and 9, and his many cousins and listen to music.
"My 9-year-old is heartbroken. He loved him. They used to play around all the time," Burgos said.
In a GoFundMe launched to help the family bury the 16-year-old, a family member said, "[Sebastian] was "[a] kind soul with a heart of gold and a smile that could light up the world."
"Sebastian was so many things to so many people: a son, grandson, brother, cousin, nephew, and friend. His absence leaves a void that will never be filled. Rather than mourn this great soul, we want to celebrate his life. Sebastian, you will never be forgotten, and your memory will live with us forever."
As of Tuesday, the GoFundMe had raised $5,506 toward its $10,000 goal.
Family and friends of Sebastian set up two memorials in his memory: one in front of his home and the other in the alley where he was killed. The memorials, made up of flowers, candles and heartfelt messages, were still up Tuesday afternoon.
Police said anyone with information about Sebastian's case should contact detectives at 312-746-8251 or submit a tip anonymously via cpdtip.com.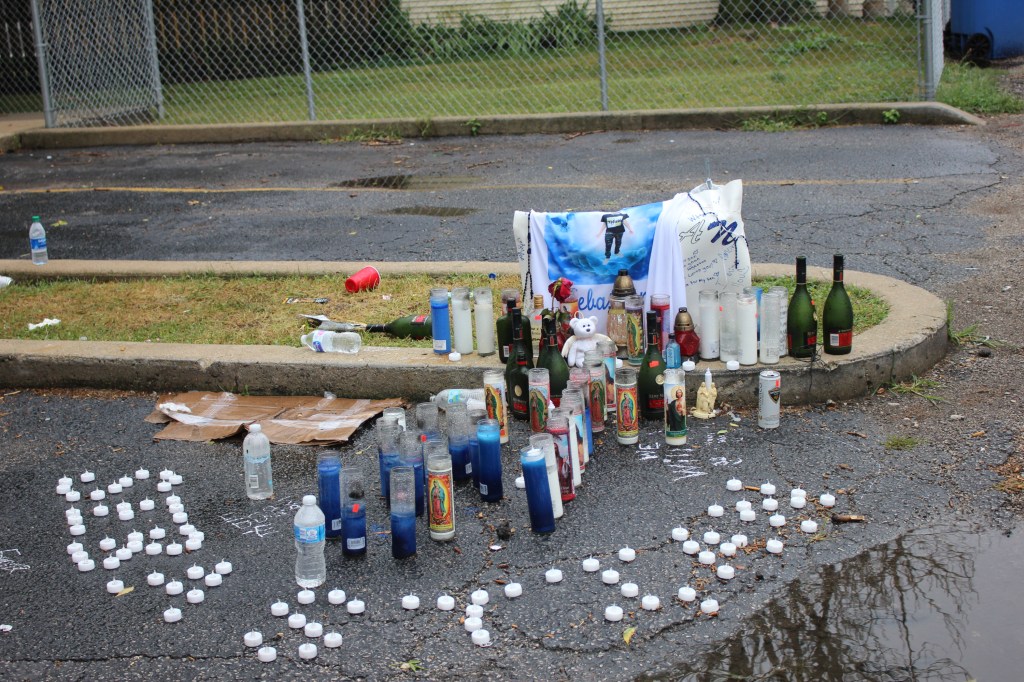 Subscribe to Block Club Chicago. Every dime we make funds reporting from Chicago's neighborhoods.
Already subscribe? Click here to support Block Club with a tax-deductible donation.