LAKEVIEW — New outdoor dining options, a taco festival and porch-side concerts are coming to Lakeview this month, giving neighbors more options to support local businesses grappling with the coronavirus pandemic as summer winds down.
The latest Dine Out West Lakeview program will close a block of Southport Avenue so restaurants can expand their patios into the street during the first two weekends of September, while Taste of Lakeview's Taco Fest and PorchJams will happen later in the month.
The three events are part of the Lakeview Chamber of Commerce's fall programming, which has been adapted with new safety precautions like mandatory mask-wearing and social distancing.
"These will be unique ways to connect neighbors and support local businesses right now while being safe and mindful of the pandemic we're in," said Carisa Marconet, events and marketing director of the Lakeview Chamber.
The programs will also raise funds supporting Friends of Lakeview, which supports the neighborhood economy with local programs, business services and public beautification projects.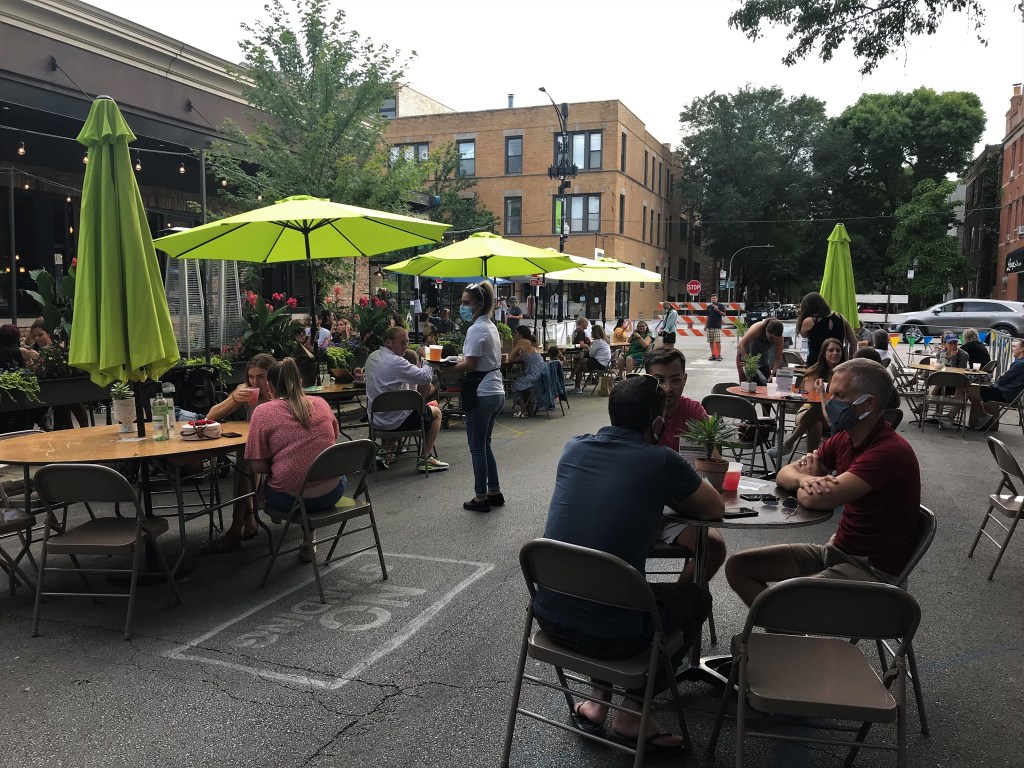 Dine Out on Southport
Southport Avenue will be closed from Waveland Avenue to Grace Street Sept. 4–6 and Sept. 11–13 so restaurants can serve more customers by expanding their patios into the streets.
If the program is successful, Dine Out on Southport could be extended through the end of September, Marconet said.
Participating restaurants include:
The Music Box Theatre is also participating by opening its patio for drink service.
"I'm really excited because Music Box is allowing you to order takeout or delivery food from any other restaurant in Lakeview and still support the theater," Marconet said.
The neighborhood is also piloting another outdoor dining permit that would allow some restaurants to extend their sidewalk cafes to the curb. The walkway would then curve around the patios through a secured pathway in the on-street parking lane.
The two restaurants participating in the pilot include Corridor Brewery & Provisions, 3446 N. Southport Ave., and Southport Grocery & Cafe, 3552 N. Southport Ave.
"These options have given our local restaurants opportunities to serve more people outdoors and in a safer environment," Marconet said.
Taste of Lakeview's Taco Fest
Several neighborhood restaurants will compete for the "Best Taco" award Sept. 18–20 for the Taste of Lakeview's Taco Fest.
Restaurants will offer special taco and cocktail menus for dine-in or take-out, and other businesses will offer deals to encourage people to shop local.
"The community has been so supportive of us during the pandemic, so we're excited to bring them excellent food and unique tacos," said Moussa Elmetennani, owner of Papacito's Mexican Grille, 2960 N. Lincoln Ave.
Elmetennani said the restaurant is offering a sampler featuring a trio of one steak, one fish and one veggie taco.
Other participating restaurants include:
The friendly competition and taco celebration replaces Lakeview's annual Sam Adams Lakeview Taco Fest, which was canceled this year by the coronavirus pandemic.
Anyone who votes for their favorite taco will be entered to win a "Love Lakeview" package, which includes a $100 Lakeview gift card, T-shirt and water bottle.
A portion of the proceeds from the specialty cocktail sales will benefit Friends of Lakeview, which runs programs supporting local businesses.
"The Taco Fest was always the biggest fundraiser for Friends of Lakeview, so without it, the organization is hit and we're in need of critical funds," Marconet said.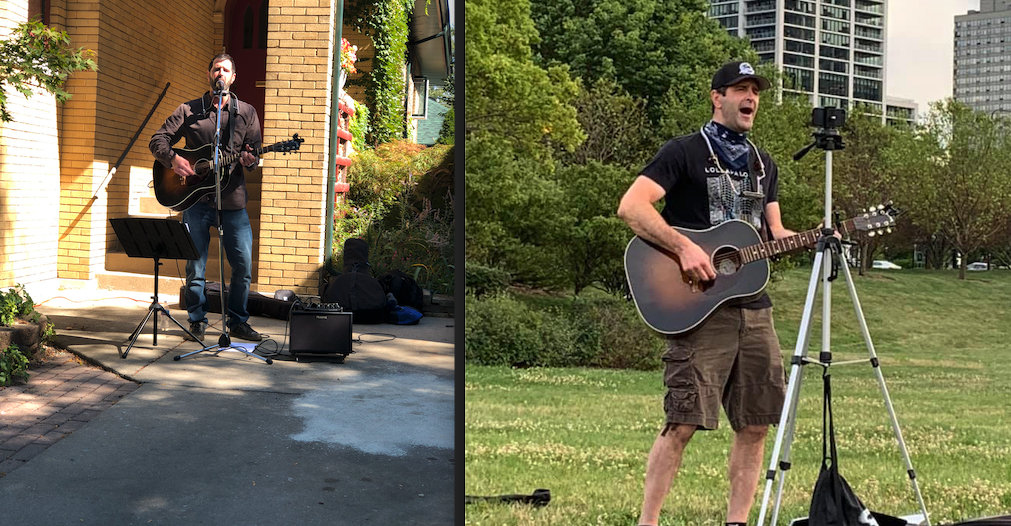 PorchJams Lakeview
Neighbors can enjoy pop-up music performances Sept. 27 from 1–5 p.m. throughout the neighborhood.
For PorchJams, a scaled-back version of Lakeview's annual PorchFest, local musicians will perform on front porches throughout the neighborhood. People can spread out from a distance to enjoy the live shows.
"I'm really looking forward to being able to share music with people in a way that brings joy and people outside," said John Slivka, who is performing this year.
Slivka plays guitar harmonica, sings and writes songs. He'll perform a mixture of covers and songs he's written.
Slivka said he lived in Lakeview throughout the '90s up until 2009 when he moved to the South Loop, so he's excited to return and reconnect with his old neighborhood.
"Lakeview is very near and dear to my heart, and it's always been a pleasure and honor to play at PorchFest," Slivka said. "It's a unique venue that's kind of been a predecessor for a lot of the unique performances we're seeing during the pandemic."
One unique performance this summer was Slivka's live-streamed show from Grant Park during what would have been this year's Lollapalooza festival.
Neighbors can register online to watch Slivka and other local artists perform at PorchJams. They will receive an email the day of Sept. 27 with information on porch locations and showtimes.
All funds from PorchJam will support the Lakeview Chamber of Commerce.
Jake Wittich is a Report for America corps member covering Lakeview, Lincoln Park and LGBTQ communities across the city for Block Club Chicago.
Subscribe to Block Club Chicago. Every dime we make funds reporting from Chicago's neighborhoods.
Already subscribe? Click here to support Block Club with a tax-deductible donation.