RIVER WEST — A new Labor Day mural at the corner of Milwaukee Avenue and Hubbard Street honors essential and domestic workers by depicting four Chicagoans who have worked throughout the coronavirus pandemic.
From left to right, the mural subjects include: Veronica Rodriguez, a nanny and leader with the Latino Union of Chicago; Carilla Hayden, a United States Postal Worker; Maggie Zylinska, a domestic worker who has done house cleaning and caregiving for more than 20 years; and Juan Burrell, a school lunchroom manager at Chavez Elementary in Back of the Yards.
Each person's work touches Chicago on a daily basis, said artist Sam Kirk, who met with each worker to interview them before painting them.
"These are the individuals working late at night or early in the morning, making sure our days go the way they should," Kirk said. "Sometimes I feel like they get forgotten."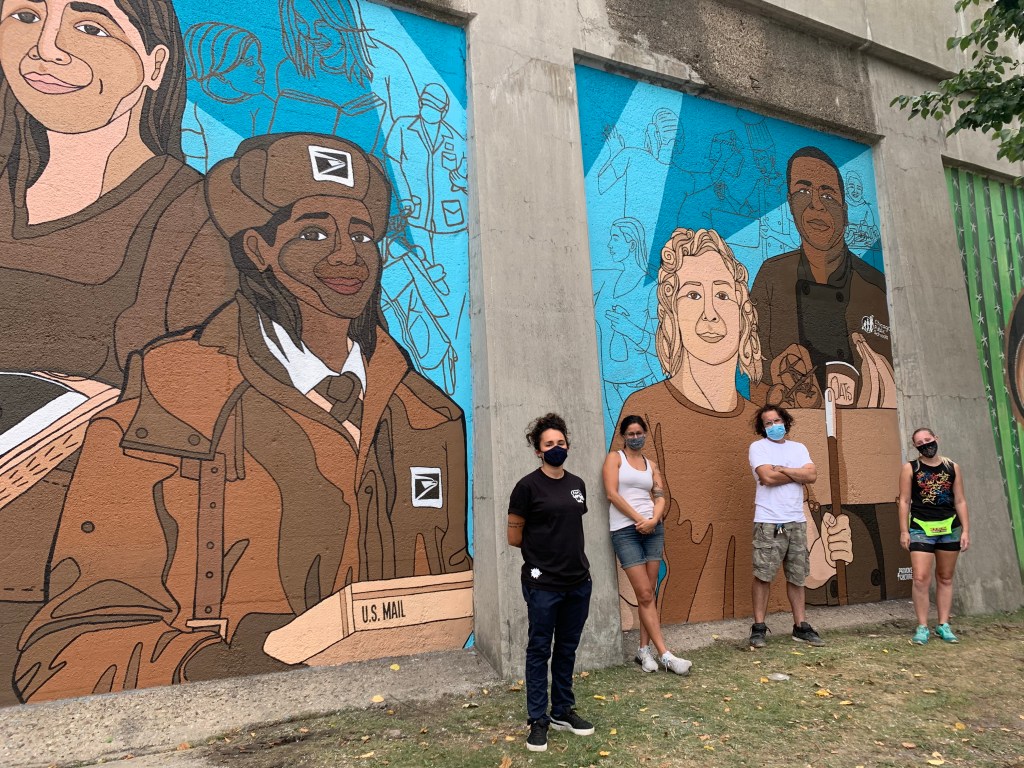 Funded by the National Domestic Workers Alliance, the mural ties into a nationwide "Tribute to Essential Workers" event, which will be live-streamed at 7 p.m. central time on Sunday.
The tribute will feature musical performances, worker stories, tributes to essential workers and celebrity guests including Meryl Streep, Lucy Liu, Logan Browning, Desus Nice and The Kid Mero, Sophia Bush, Mayim Bialik, Ilana Glazer, Robin Thede, Aloe Blacc and more.  
More information on the event can be found here.
The mural felt "close to home" for Kirk, who grew up in various neighborhoods on Chicago's South Side and has several relatives who were largely essential and domestic workers. Kirk currently lives in Little Village.
The piece overlooks the bustling intersection where River West and West Town converge with West Loop and River North.
"This helps to remind people as they're going into work … take the time to say, 'thank you,'" she said. "If they're driving past, they're walking or biking, they see it and it sits with them for a little bit, enough to bring up a conversation later in the day … That one moment might lead to another conversation that changes something."
Christina Coleman, a spokeswoman for the National Domestic Workers Alliance, said in a press release that Labor Day has a "new significance" this year as essential workers — who are predominately people of color, immigrants and women — are putting their "lives on the line" to keep the country going during the pandemic.
Black and Latino residents also made up the majority of coronavirus fatalities in Chicago.
"In this rare moment in time when the eyes of the nation are focused on essential workers, we need to transform what's possible for essential low-wage workers, including raising pay and workplace standards, improving safety and increasing worker power in the workplace," Coleman said.
RELATED: Black Chicagoans Are Dying Of Coronavirus More Than Everyone Else: 'This Is Unacceptable,' Mayor Says
Kirk said she hopes people continue to support and appreciate essential and domestic workers after the pandemic ends. She also hopes the recent spotlight on workers will lead to companies offering better benefits and higher pay.
"If there's one silver lining in the COVID pandemic, I hope it's that," she said.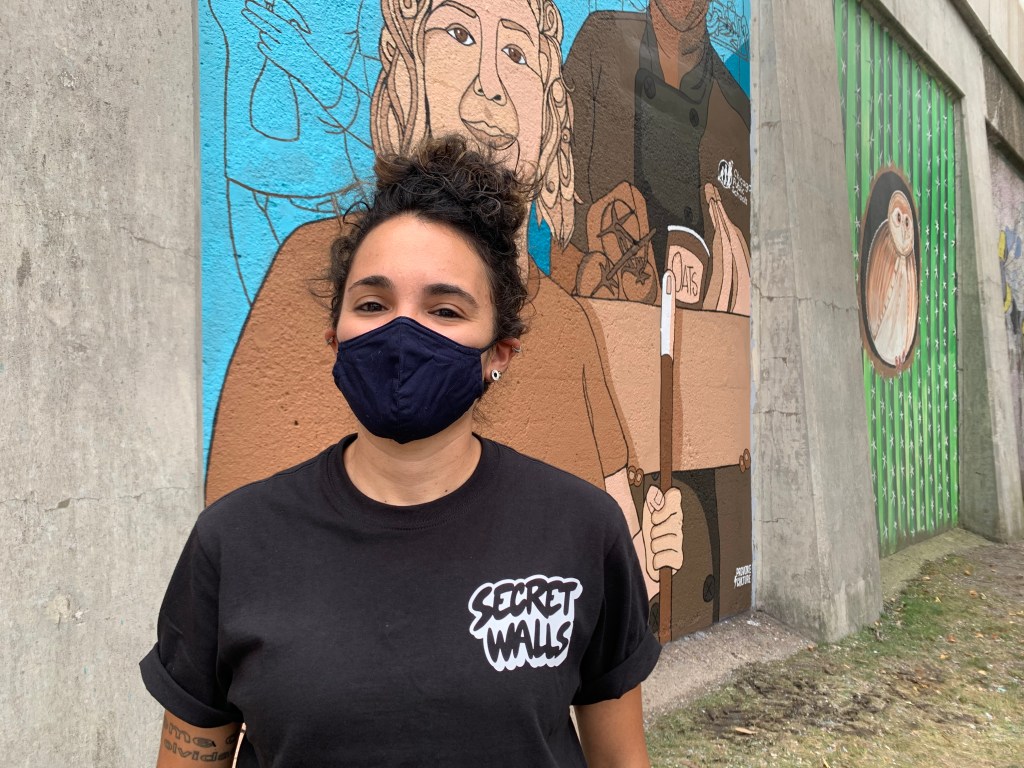 Subscribe to Block Club Chicago. Every dime we make funds reporting from Chicago's neighborhoods.
Already subscribe? Click here to support Block Club with a tax-deductible donation.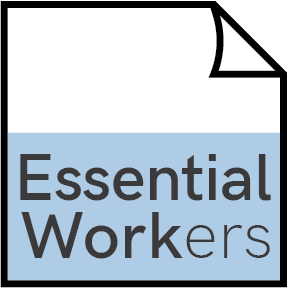 This story is a part of the Solving for Chicago collaborative effort by newsrooms to cover the workers deemed "essential" during COVID-19 and how the pandemic is reshaping work and employment.
It is a project of the Local Media Foundation with support from the Google News Initiative and the Solutions Journalism Network. The 19 partners span print, digital and broadcasting and include WBEZ, WTTW, the Chicago Reader, the Chicago Defender, La Raza, Shaw Media, Block Club Chicago, Borderless Magazine, the South Side Weekly, Injustice Watch, Austin Weekly News, Wednesday Journal, Forest Park Review, Riverside Brookfield Landmark, Windy City Times, the Hyde Park Herald, Inside Publications, Loop North News and Chicago Music Guide.