CHICAGO — U.S. Immigration and Custom Enforcement is postponing plans for its Citizens Academy — which aims to teach civilians about how the agency detains undocumented people — until 2021.
ICE's Citizens Academy has faced mounting public pressure from immigrant rights groups and local politicians since it was announced months ago. The agency said Thursday it will not be bringing the academy to the city on Sept. 15 as initially planned.
"In light of the ongoing COVID-19 pandemic, U.S. Immigration and Customs Enforcement (ICE) Enforcement and Removal Operations (ERO) in Chicago has postponed ERO's citizens academy until the spring 2021," an ICE official said in an email. "An exact date is still being determined."
Though ICE said the move is in response to coronavirus concerns, local activists said the move showed the power of protest. In addition to local actions against the academy, national anti-ICE groups flooded the agency with fake applications, Newsweek reported.
The agency said they had closed the application period and would not be reopened. Applicants would we contracted regarding a spring session.
RELATD: ICE Wants To Show Public How To Arrest Immigrants With 'Citizens Academy' — But Locals Are Fighting To Stop 'Xenophobic PR Stunt'
The six-week course, modeled after other law enforcement academies, includes having people visit an immigration detention center, learn about the agency's handling of health care of people in custody and examining the agency's role in an immigration case.
The course also included "defensive tactics, firearms familiarization and targeted arrests," according to a Newsweek report.
Immigrants rights groups and politicians criticized the academy as a xenophobic endeavor that would encourage vigilantism. 
On Thursday morning, a coalition of immigrant rights groups rejoiced after learning the six-week academy had been postponed. The Illinois Coalition for Immigrant and Refugee Rights (ICIRR), Chicago Alliance Against Racist and Political Repression (CAARPR) and Organized Communities Against Deportations (OCAD) and other groups pushed the academy to be shut down since it was first announced earlier this summer.
Lissette Castillo, an organizer with Detention Watch Network, said the academy is a gross attack against immigrants in Chicago and neighboring communities.
"At a time when our country is being forced to reckon with the violence that is perpetuated by law enforcement agencies, particularly against Black communities, this decision to launch an ICE academy … is tone-deaf and dangerous," Castillo said at a morning news conference.
The program is a ploy to mask the harm caused by ICE and could result in vigilantism against people of color, Castillo said.
"This academy was an open invitation to vigilante activity targeting immigrant communities. This type of training encourages the same vigilantism we saw last week in Kenosha when a teenager wielding an AR-15 killed two Black Lives Matter protesters," the groups said in a statement.
Mayor Lori Lightfoot's office also condemned the move.
"Chicago is a welcoming city that condemns ICE's vile plan to train civilians to surveil and intimidate immigrant and refugee communities," a spokesperson said in a statement. "Our administration will always stand up for and protect all of our residents, no matter who the federal government tries to scapegoat."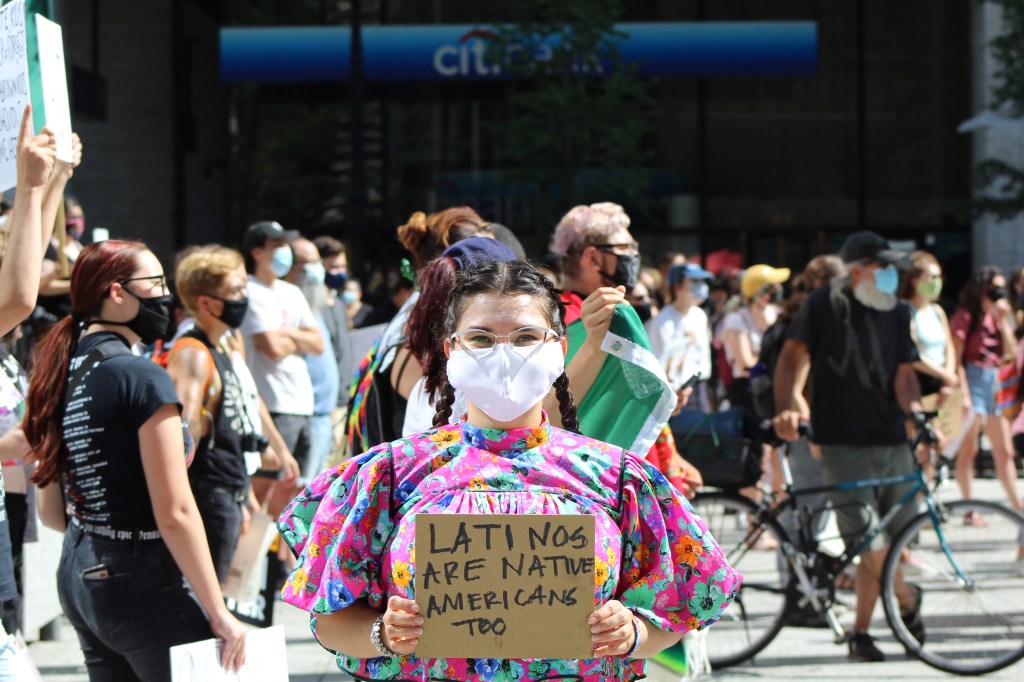 ICIRR chief executive officer Lawrence Benito called the news a "great victory for [the] entire community and against the fear and racism that ICE embodies."
"We beat ICE when they tried to build a detention center, we beat ICE when we passed state laws to welcome immigrants and keep them out of the ICE deportation pipeline. And now we have beat back ICE's plans to train vigilantes in our backyard," Benito said.
The program was introduced at a time when protests have swept the nation calling on cities to defund police and abolish ICE. Those demands have intensified following threats, deportations and immigration bans from President Donald Trump over the last three years.
RELATED: Protesters Decry ICE, Condemn New Rules Targeting International Students: 'I Just Don't Think It's Fair To Them'
Advocates believe the organizing and mobilizing effort to have the program shut down played a role in the postponement.
Rey Wence, an organizer with OCAD, the it was "good news that our communities need to hear."
Even so, Wences acknowledges there is still a lot more work to be done as 2,000 deportations are taking place and fewer citizenship applications are being processed under the Trump administration.
"It's a sigh of relief this is not launching in 2020, but we are realistic that ICE will try to implement in other places in 2021, Wences said. "We won't let our guard down."
Subscribe to Block Club Chicago. Every dime we make funds reporting from Chicago's neighborhoods.
Already subscribe? Click here to support Block Club with a tax-deductible donation.