BUCKTOWN — As they continue to investigate a string of armed carjackings and serial arsons in the Shakespeare (14th) Police District, police met with neighbors Monday to offer tips for how residents can protect themselves.
Ald. Scott Waguespack (32nd), Police Lt. Joe Giambrone and Sgt. Adam Henkels met with dozens of socially distanced neighbors Monday in the parking lot of St. Mary of the Angels Parish.
While the bulk of conversation focused on carjackings, Henkels told neighbors detectives are also investigating a Sunday night shooting in the 2300 block of West Lyndale Street. The victim, who was not a Bucktown resident and has no known gang affiliations, was shot in his arm while sitting in his car, Henkels said.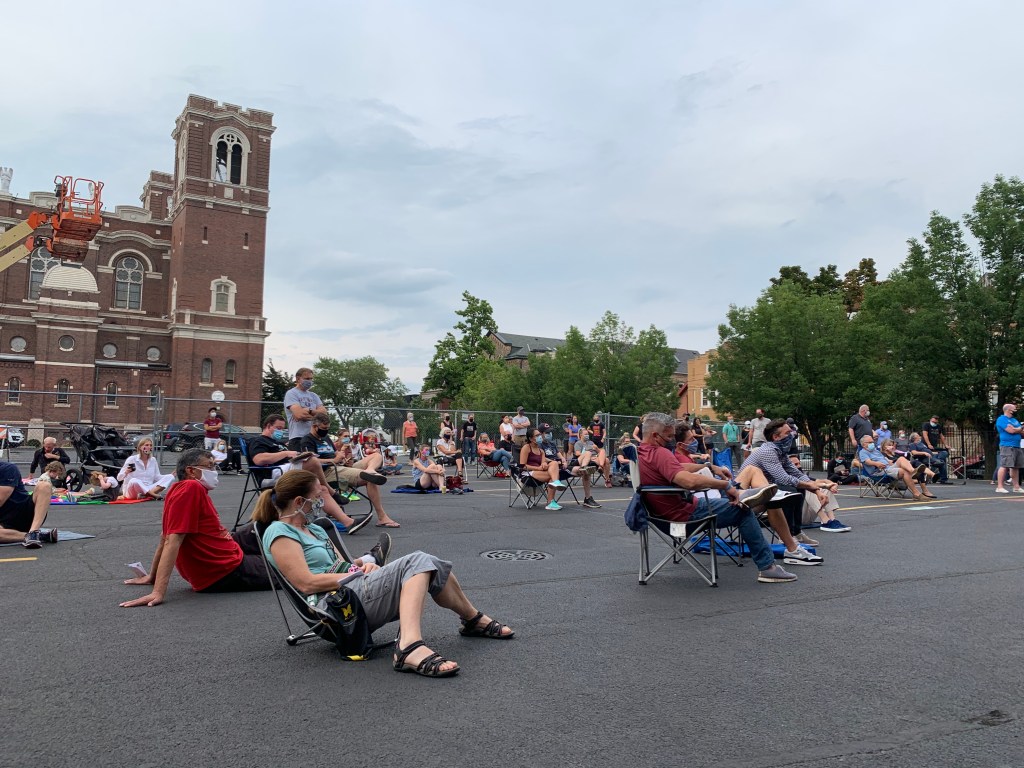 Carjackings: A Crime Of 'Opportunity'
In Bucktown, carjackings were up significantly for August, according to police data. There were four carjackings reported in the neighborhood last month, compared to none in August 2019. This does not include other high-profile incidents in neighboring Wicker Park.
There's no rhyme or reason behind who is targeted, Henkels said. Victims vary in age and gender and are targeted late at night and in broad daylight, on sleepy residential blocks and in busy commercial corridors.
Assailants are simply looking for easy targets, Henkels said. When getting into or out of their cars, neighbors should "walk with purpose" and look for anything suspicious around them, he said.
"They're driving around Wicker Park, Bucktown. … They're taking everything from a Honda Civic to an Audi A6," he said. "Please be aware. … They are looking for you to be distracted."
If carjacked, immediately give up your belongings and do not fight, Henkels said.
"Say, 'Whatever you want, take it,'" he said.
Once stolen, cars are often used to commit other crimes, Henkels said. Soon after, they're usually sold to other criminals, who will use the cars to commit more crimes, he said. Bucktown is targeted because the neighborhood borders the Kennedy Expressway, said Steve Jensen, Bucktown Community Organization president.
"They're flipping 'em," Henkels said. "It's all about opportunity."
Victims can get their cars back from police if they've been used in crimes, but only after the the car has been processed for evidence, Henkels said.
Another neighbor asked about car tracking systems — like the one used to locate a Wicker Park mother's Volvo — and why that's not a bigger deterrent for carjackers. Henkels said tracking systems do help locate cars, but it's often a slow process to contact car manufacturers.
It helps when victims have their VIN written down at home, because thieves usually steal phones, too, he said.
RELATED: Wicker Park Mother Carjacked At Gunpoint While Dropping Off 6-Year-Old At Camp
How To Help
Whether it's a carjacking, fire, shooting or any other possibly "suspicious" activity, it helps police tremendously when residents submit video footage, which is used by the Police Department's Strategic Decision Support Centers to solve a crime, Henkels and Wasguepsack said.
Even if you don't think your porch cameras captured a crime, submit your footage anyway, Henkels said. It's possible your camera caught the license plate of a car used in a crime two blocks away.
"We want that footage," he said. "The more video, the better. Whatever it is."
With regard to a recent arsonist, at least one neighbor's camera was able to capture good footage of the arsonist, Henkels said. The footage shows the arsonist "takes his time" lighting the fires, he said.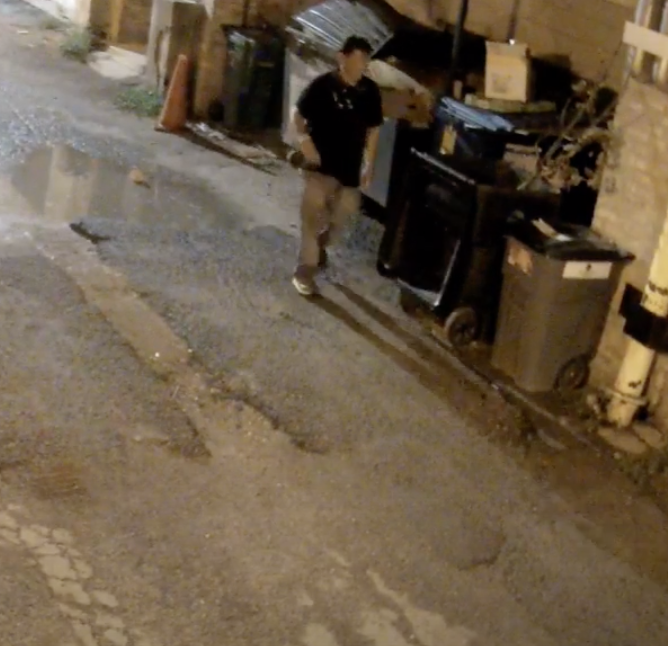 RELATED: Police Searching For Arsonist In Wicker Park And Bucktown
Keeping an eye out for suspicious activity helps, too, Henkels said. Feel free to use apps like Citizen, but don't take things heard on the scanner or seen on social media as fact. Look for verified information.
"Be vigilant, not as vigilantes, but be vigilant as neighbors," Henkels said. "That's the safest way to approach having a strong community."
Jensen said it's important to call 911 if you're witnessing a crime. If you aren't sure whether to call 911 or 311, let a trained emergency dispatcher make that decision.
"Your eyes and ears are the force multiplier for these officers here," he said.
Jensen also encouraged residents to leave porch lights on at night and make sure garages have clearly marked house numbers. If your garage doesn't have a number, you can get free stickers from the 14th District CAPS office.
The 14th District has been without a full-time commander for more than a month. Despite leadership being in flux, crime throughout the district — which covers Wicker Park, Bucktown, Logan Square and Humboldt Park — is down recently and overall for the year, according to police data.
RELATED: Wicker Park Lingers For Weeks Without A Police Commander, Leaving Some Neighbors On Edge
Henkels will address the Wicker Park Committee at 7 p.m. Wednesday via Zoom.
The 14th District CAPS office will have virtual community meetings for Bucktown on Sept. 23 and Wicker Park on Oct. 7. Call 312-744-1261 with questions.
Subscribe to Block Club Chicago. Every dime we make funds reporting from Chicago's neighborhoods.
Already subscribe? Click here to support Block Club with a tax-deductible donation.