LAKEVIEW — Whether it's an open-faced sandwich from Doppio or Coffee Lab's lavender mocha, Ria Tjiong wants everyone to try her favorite neighborhood treats — just ask to put it on her tab.
Every weekend since May, Tjiong has put down $100 at a local small business and invited neighbors to stop by for a treat on her.
The project started as a way of rallying people behind shops navigating the coronavirus pandemic, but her efforts have grown into a small movement of Lakeview businesses supporting each other to survive the pandemic.
"When times are tough, like right now, it's a community effort to love each other and make sure we prop up the local small businesses so they can make it through this," said Tjiong, owner of Truly Chiropractic at 3058 N. Lincoln Ave. "If you don't have the money, just put it on my tab."
Every Friday, Tjiong buys a gift card for businesses to keep by their register through the weekend and swipe whenever customers say they're ordering from "Dr. Ria's Tab." She promotes the freebies online through her social media pages and Lakeview neighborhood Facebook groups.
Tjiong said she started the weekly giveaways to raise awareness about businesses that were open and to help people whose budgets are tight during the pandemic.
"So many people are now unemployed on top of already having bills, debt and living paycheck to paycheck," Tjiong said. "The first thing to go is discretionary spending like overpriced coffee or treats, so I wanted to spread a little cheer while helping businesses."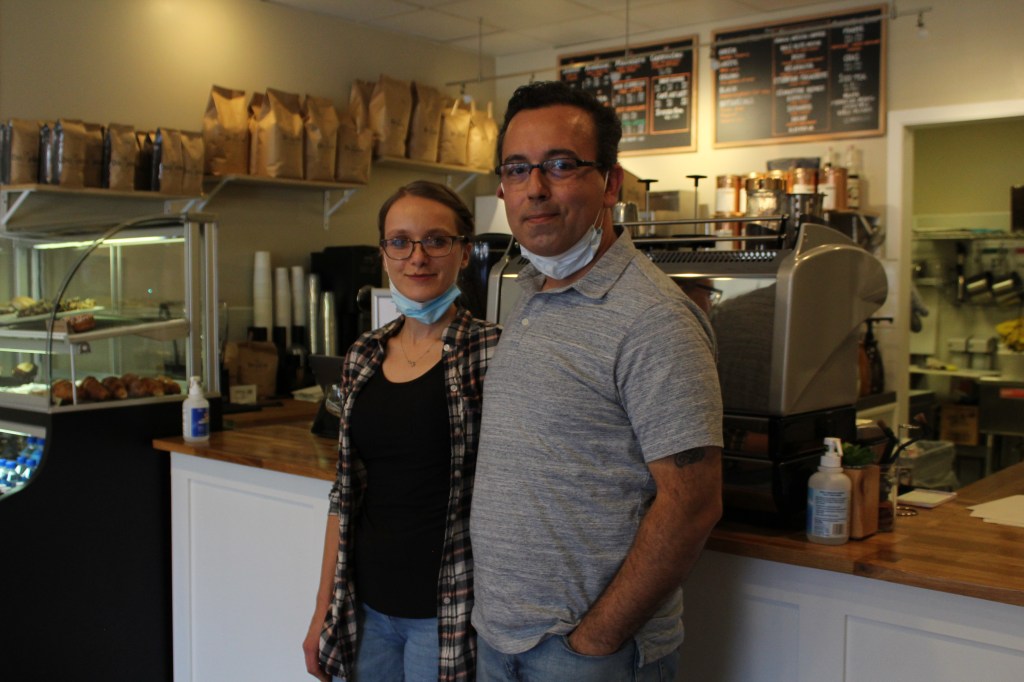 Tjiong's first tab started May 1 at Doppio Coffee House, a quaint family-owned cafe just off the Lincoln commercial corridor at 3054 N. Greenview Ave. Since then, she's spent more than $1,500 on the weekly giveaways.
"Dr. Ria is just an angel and a truly great spirit for Lakeview," said Murat Selcuk, who owns Doppio with his wife, Sandra. "These mom-and-pop shops bring a personal connection to the neighborhood that you can't get anywhere else, so we need to make sure they can stay open."
Selcuk said Doppio is known for its signature open-faced sandwiches — Tjiong's favorite is the salmon on multigrain — and "Rise and Shine" oat meal bars, which his wife started making after they reopened in late April.
Selcuk said Tjiong's tab brought in new customers who have become regulars since May.
Tjiong hopes others are inspired to launch similar initiatives promoting local businesses throughout the pandemic.
David Owens, who owns pet supply store Barks N' Rec with husband Josh Moore, said they were inspired to pay it forward by partnering with local vendors and artisans who were displaced by festivals and craft shows canceled by the pandemic.
After Tjiong left a $100 tab at their Barks N' Rec, located at 3030 N. Lincoln Ave., the couple hosted premium dog treat company Squishy Face & Co. for a weekend pop-up.
"We just opened in May and Dr. Ria's shoutout created buzz from customers who normally wouldn't stop by here," Owens said. "Lakeview customers want to shop local and support small businesses like us, so we wanted to pass it on in any way we could."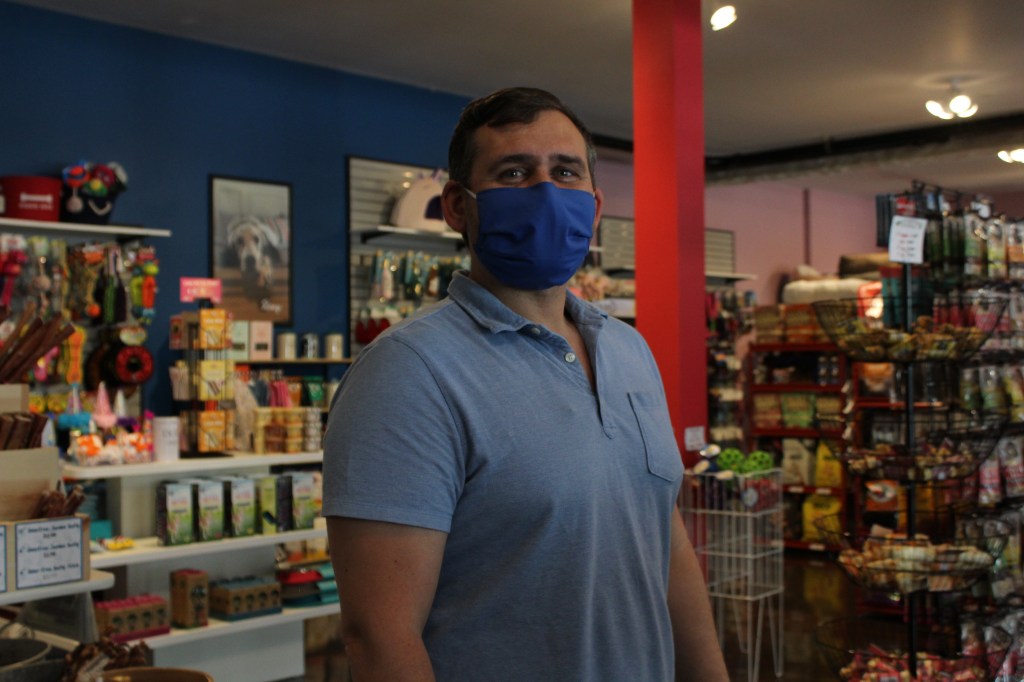 Since Tjiong started her weekly giveaways, at least five Lakeview neighbors have started tabs of their own at other local businesses.
"If I can inspire somebody to do an offshoot in Lincoln Park, Steeterville, Bridgeport or any other neighborhoods, my mission would be fulfilled," Tjiong said.
Jake Wittich is a Report for America corps member covering Lakeview, Lincoln Park and LGBTQ communities across the city for Block Club Chicago.
Subscribe to Block Club Chicago. Every dime we make funds reporting from Chicago's neighborhoods.
Already subscribe? Click here to support Block Club with a tax-deductible donation.