LOGAN SQUARE — From the coronavirus pandemic to surging gun violence, and a deepening budget deficit to civil unrest, the last several months have demanded quick, authoritative and sometimes spontaneous decision-making from Mayor Lori Lightfoot.
But the blunt style that initially made the mayor a popular meme is wearing thin for local aldermen. Some say Lightfoot is opting to go it alone on major decisions, shutting out aldermen when the city is in crisis and needs collaborative leadership the most.
"We get the info about these decisions in the ninth inning and then are forced to respond very quickly, often with little info. That doesn't work for me on the North Side," said Ald. Andre Vasquez (40th), a freshman alderman and member of the Democratic Socialists of America.
"And for wards with real emergencies on the level the South and West sides have had during this pandemic, not getting this information sooner can have real consequences."
Women politicians, and particularly women of color, typically face far more criticism than their male counterparts, and Lightfoot is in the uniquely challenging position of being Chicago's first Black woman mayor.
But several aldermen representing neighborhoods across the city, from Andersonville to Roseland, said Lightfoot hasn't consulted them before making decisions impacting residents of their wards. Efforts to question her choices or get more involved are met with hostility, they say.
"This is a mayor who is very imperial in her approach, and it's her way or the highway," said Ald. Carlos Ramirez-Rosa (35th), also a member of the Democratic Socialists of America.
Ramirez-Rosa is a critic of Lightfoot's and campaigned for her opponent, Toni Preckwinkle, in the 2019 election. He was also a vocal critic of Rahm Emanuel, Lightfoot's predecessor.
Ramirez-Rosa and Emanuel frequently butted heads, but no matter how fiery their debates got, the 35th Ward alderman said Emanuel and his staffers would always invite him to "hash out" legislation and new policies. Lightfoot, however, has shut him out completely, he said.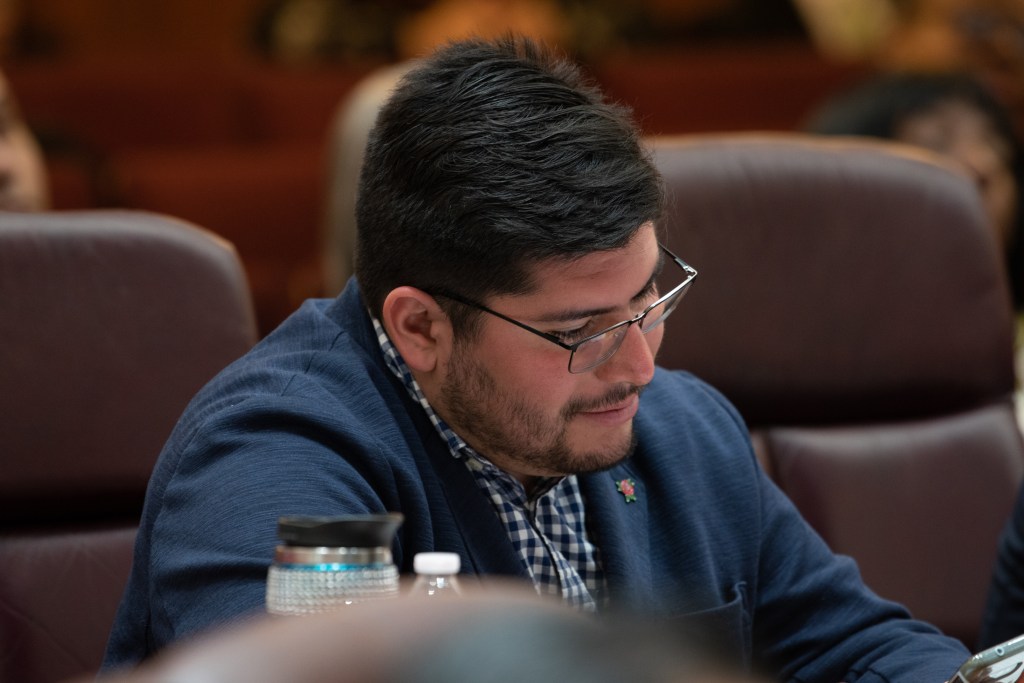 "While Mayor Lightfoot operates and wields power in many of the same ways Rahm did, I think that Rahm — at least behind the scenes — made some more serious attempts to work with aldermen that were at odds with him in policy," Ramirez-Rosa said. "Even if they were window dressing, at minimum there was that outreach."
'We're The First Line Of Defense'
Several aldermen told Block Club they oftentimes learn about decisions impacting their residents the same time as the public: through news stories or press conferences.
When Lightfoot announced the temporary removal of the Christopher Columbus statutes in Little Italy's Arrigo Park and in Grant Park Downtown, neither Ald. Jason Ervin (28th) nor Ald. Brian Hopkins (2nd) was asked for their input. Ervin also wasn't informed the statue would be removed, he said.
Asked if aldermen were consulted about the removal of the Columbus statues, the Mayor's Office said in an emailed statement, "The statues were temporarily relocated to prevent individuals from pulling down statues in an extremely dangerous manner, which was creating unsafe situations for protestors and police, as well as residents of the surrounding community."
Lightfoot has also been criticized by some aldermen for her handling of the looting in late May. The looting started Downtown, but after Lightfoot shut down the Downtown area, it spread to more residential neighborhoods. The resource-starved South and West sides were hit the hardest.
"All of the effort was to secure Downtown. What that did was push all of the looting and mayhem into the communities," said Ald. Anthony Beale (9th), one of Lightfoot's biggest critics.
In Beale's ward, Michigan Avenue between 111th and 113th streets was hit particularly hard. Beale said he warned Lightfoot's office it was coming but was "totally dismissed."
"It looked like total chaos," Beale said. "I don't think [Lightfoot] has a grasp on what the role and responsibilities are, how important the alderman's job is. We're the first line of defense. People rely on their alderman every single day."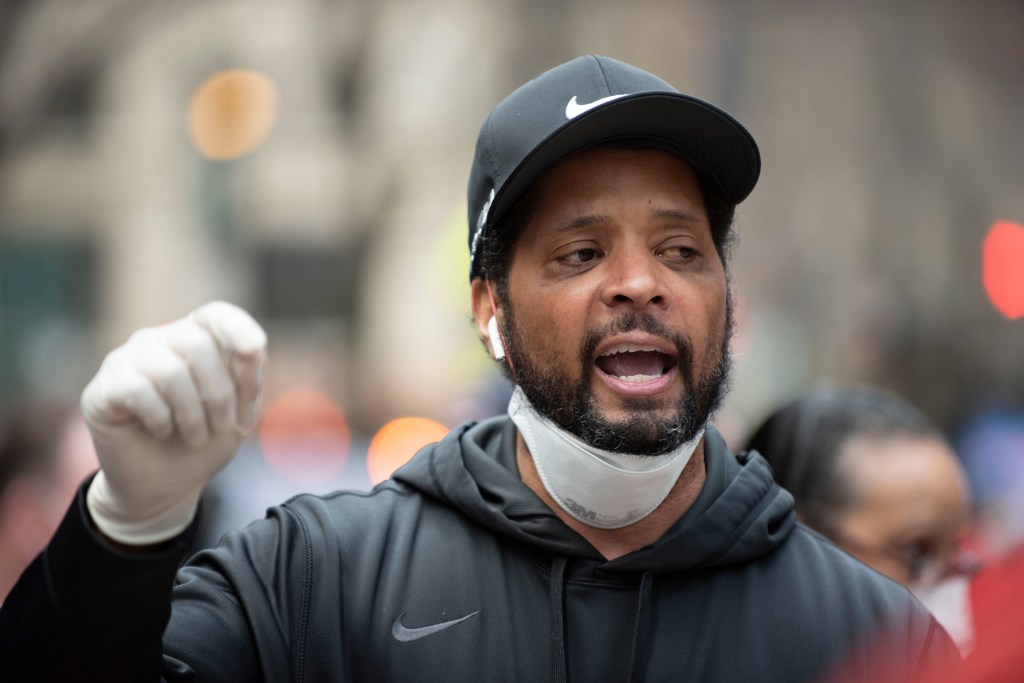 Asked if Lightfoot consulted aldermen before raising Downtown bridges and shutting down CTA service after the looting, the Mayor's Office said in a written statement, "During unprecedented civil unrest where minutes could've literally meant the difference between life and death, the city, OEMC and CPD made several public safety decisions based on the circumstances warranted."
Beale, along with three other aldermen — South Side Alds. Raymond Lopez (15th), Leslie Hairston (5th) and North Side Ald. Anthony Napolitano (41st), a former police officer — forced a special meeting of City Council on Friday where they pushed for their colleagues to vote on resolutions about looting and violence in Chicago.
They said there needs to be more debate among aldermen and they should be included in decision-making amid recent turmoil.
"The reason for this, I think, is my colleagues' frustration with not getting enough information up to date," Hairston told Lightfoot at the meeting. "Your office has responded and, I think, we are achieving what our intentions were, which was to get the discussion going. There's a lot going on in this city, and people were not hearing from their elected officials collectively."
Lopez and Beale said the meeting was not meant to be a "personal" affront to any particular official.
"We have been three months since the rioting and looting that took place, … when questions were first asked, 'What's the plan?'" Lopez said. "There have been no hearings by any committee regarding what that plan is. … We are here because we have not had a public discussion on what the plan is for the city of Chicago."
Ald. Byron Sigcho-Lopez (25th) echoed their concerns about being excluded. He said it seemed Eric Trump had better luck "getting responses than some people in the South Side and the West Side," alluding to a comment Lightfoot made about Trump sending her notes after police protected Trump Tower during protests.
Later, during a press conference, Lightfoot said City Council has largely chosen to deal with issues through its committees and criticized the aldermen for going around their committee chairmen.
She defended her actions, saying there should be debate, but Chicago needs leaders who keep things moving.
"What we do not need in this time is to mimic the chaos and rancor that we see in the federal government," Lightfoot said. "Our residents want us to come together, to have robust debate and to solve problems that are top of mind for them. And I agree with them. And my role as mayor is to make sure we keep moving forward in a way that's responsive to the needs of our residents."
Lightfoot also said staff who have worked with previous mayoral administrations have told her the Lightfoot team "has been more open" and reached out to aldermen far more than her predecessors' administrations did.
"We do more briefings, and we continue to do that … . Our staff is engaged with aldermen and then trying to help solve the nuts and bolts of challenges in their wards," she said. "… We try to provide lots of opportunities for aldermen to weigh in on whatever topics of the day.
"Can we continue to challenge ourself to make sure we're providing other opportunities? Of course; I'm absolutely wanting to do that. Every alderman has my cellphone number. They don't hesitate to reach out."
'We Need To Be More Of A Partnership'
Longtime Ald. Walter Burnett Jr. (27th) said he has Lightfoot's cellphone number and he shoots her a text "every once in a while" to encourage her or point out something she may have missed, but he doesn't talk to her "a lot."
"Everybody Monday morning quarterbacking, saying what she coulda, shoulda did. Some folks think her style is a little different. She's very vocal, somewhat critical, she is who she is," Burnett said.
Burnett said overall he would give Lightfoot "an A for effort." Asked about Lightfoot's level of communication with aldermen, Burnett said the "most conversations" they've had came after looting in late May.
Lightfoot was trying to include the aldermen before big decisions related to the unrest, but that became more difficult when someone leaked a call to the press, Burnett said.
"Some things we should be in the room on, some things we don't want to be in the room on. … Right after [the looting] happened, we were in the room," he said.
Burnett, who was first elected in 1995, said working under Lightfoot is markedly different than working under her predecessors, Emanuel and Richard M. Daley. Burnett was an ally to Emanuel and Daley and supported Preckwinkle, Lightfoot's opponent, as she ran for mayor.
"Rahm wanted to kick it with you. He treated it like Washington, D.C., hanging with the congressmen and talking all the time," he said.
"Daley — you couldn't get straight to him, he had a lot of buffers in place. Rahm was very personable. He would call and ask my advice. Lori don't call you and ask for advice, but she'll call and tell you why she's doing this."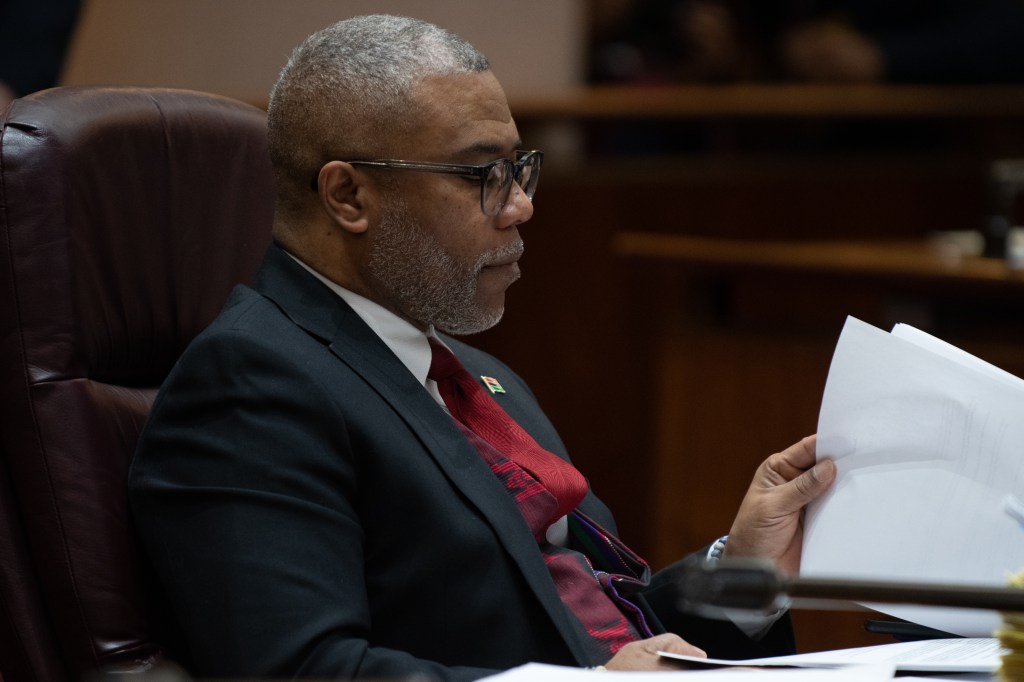 Burnett said women — particularly Black women — often face pushback when establishing themselves as a leader in a system that's been dominated by white men. 
"I think the mayor had to get people to respect who she was," Burnett said. "I think people know now that she's in charge." 
Another difference between Lightfoot and her predecessors, Burnett said, is Lightfoot's reluctance to horse trade for votes. He said that's why City Council is seeing so many split votes under Lightfoot.
"Rahm, Daley — all of them tried to work the aldermen before a vote came up. [Lightfoot] does it, but they need to do it a lot more. They need to get them on their side, but get compromises. That's the art of government on every level," Burnett said.
"Starting off early, she made some comments to a couple aldermen," Burnett said of Lightfoot's early interactions with aldermen. "You gotta understand that just like anything else, everybody's connected to each other. It's like a fraternity. I think we need to be more of a partnership. I think she's working on that."
One reason that partnership isn't very strong, Burnett said, is Lightfoot's City Council is more progressive than past councils. Six aldermen are members of the Democratic Socialists of America.
Lightfoot has "even less team players" than her predecessors, Burnett said. But "I've learned in this business, your biggest foe can be your biggest companion."
'A Complete Sea Change'
The Mayor's Office disputes that Lightfoot doesn't consult aldermen before making big decisions that impact their wards.
In an emailed statement, the Mayor's Office said Lightfoot has made it "clear that aldermanic input is not only imperative to representing the interests of all of Chicago's communities but also ensuring each corner of the city has a voice in the decisions made at City Hall."
When Lightfoot was elected, she promised to be an agent of change and vowed to do things differently than the "bosses" who ruled the city for decades.
The Mayor's Office echoed that sentiment, saying, "The mayor was elected due to her strong, ethical and transparent leadership as opposed to a Boss-like mayoralty, and every day since then, she's worked to reverberate those qualities at every level of city government."
Ald. Scott Waguespack (32nd), the Lightfoot-appointed chair of City Council's Finance Committee, said Lightfoot has made good on her promise.
"If Rahm or Daley did not want to have a discussion about something, they would stop any kind of public hearing on it. What we're seeing here is the officials are coming forward and answering whatever questions. It's a complete sea change from the way things were done before," Waguespack said.
Unlike Burnett, Waguespack, first elected in 2007, sees Lightfoot's reluctance to horse trade votes as a good thing.
"They're not threatening people or telling people they have to vote one or another. … I think it's healthy," he said.
One thing all aldermen interviewed by Block Club agree on is Lightfoot is presiding over Chicago during an extraordinarily difficult time in the city's history.
"She's a work in progress, and quite frankly, with everything going on, all of us are," Burnett said.
Kelly Bauer and Alex V. Hernandez contributed to this report.
Subscribe to Block Club Chicago. Every dime we make funds reporting from Chicago's neighborhoods.
Already subscribe? Click here to support Block Club with a tax-deductible donation.