LITTLE VILLAGE — As coronavirus cases surged in Little Village throughout the spring, Maria Velazquez slept just three hours a night.
Velazquez, the executive director of Telpochcalli Community Education Project, along with her team and a volunteer group of mothers, fielded numerous calls and texts from residents at all hours seeking help as they confronted the economic and health impacts of the pandemic.
From making grocery store runs to providing baby formula and diapers and making masks, the group's members did what they could to support residents of Little Village — the ZIP code hit hardest by coronavirus in Illinois.
They worked countless hours to meet the "need and the desperation of the situation," Velazquez said. 
Now, Telpochcalli and a coalition of 40 organizations have launched an awareness campaign aimed at preventing further spread among the predominately Latino community.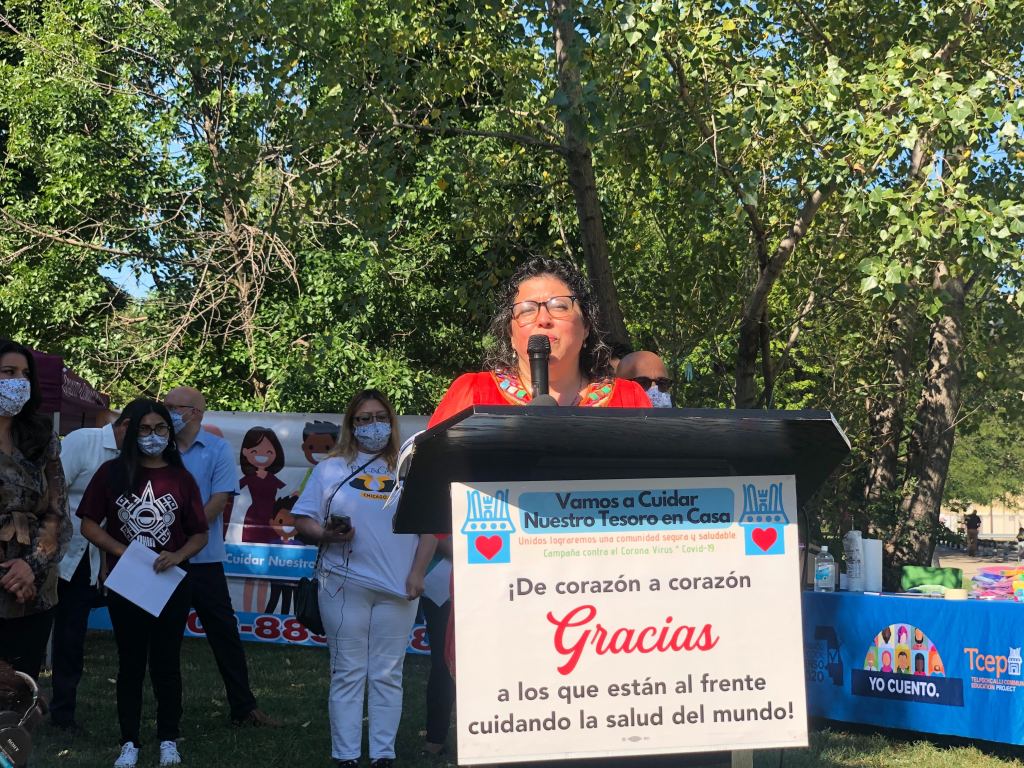 Dubbed Cuidar Nuestro Tesoro, the campaign aims to provide accurate and preventive tips to help the community protect their family from the virus, Velazquez said.
The campaign offers "vital information [in Spanish and English] on how to prevent the spread and provide direct resources such as food, free testing, medical consultation, financial aid assistance and mental health support," Velazquez said.
"Let's take care of our treasure: our family," she said.
Project Vida, Un Nuevo Despertar, Chicago Community Workers Rights, Enclace Chicago, Taller de Jose, Little Village Community Church, New Life Center, Esperanza Health Centers, Latinos Progresando, the Little Village Environmental Justice Organization and PACO Collective make up the collective working on the campaign.
To date, the group has helped more than 1,000 families, "but more still need our help, and that's why Cuidar Nuestro Tesoro, is so important," Velazquez said.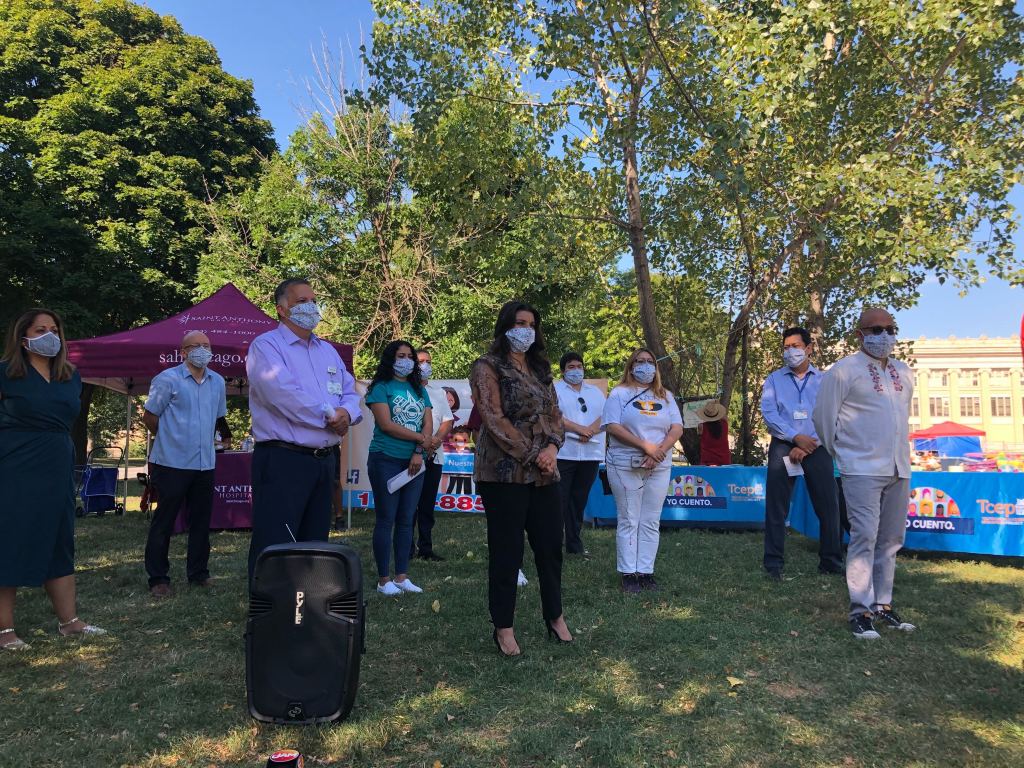 In May, the 60623 ZIP code, which includes Little Village and North Lawndale, had the highest number of coronavirus cases in the entire state with 1,596 people testing positive for the virus. As of Thursday afternoon, 4,003 people in the ZIP code have tested positive for the virus, according to state data.
A WBEZ analysis identified the ZIP code as having the highest case rate of COVID-19 infections in Chicago and the highest number of deaths. 
RELATED: Coronavirus Cases More Than Double In Chicago's Latino Community
RELATED: Chicago's Latino Neighborhoods Have Most Coronavirus Cases In The State. Is The City Doing Enough To Respond?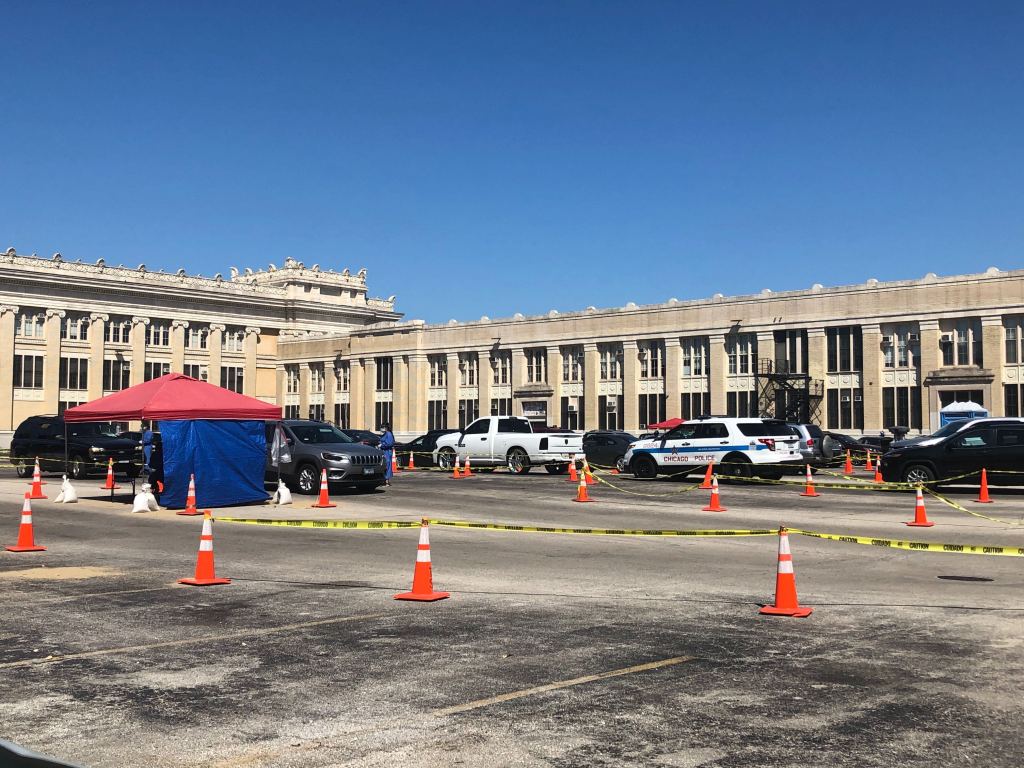 "In March, we received call after call with a story of someone getting sick, someone whose relative passed away, or a story of someone that recently got laid off because of the virus," Velazquez said. "This pandemic has definitely brought many new challenges for our community, many of which we are still experiencing today." 
The larger campaign focuses heavily on education such as wearing masks, emphasizing social distancing and practicing proper hygiene. The group is doing a big push with social media posts, radio spots, flyers and posters around the community in English and Spanish.
Additionally, Telpochcalli members are posted at 24th Boulevard and California Avenue 10 a.m.-2 p.m. to help answer questions, direct families to resources and assist residents with their needs, Velazquez said.
"We want families to know that we are here for them during this difficult time," Velazquez said.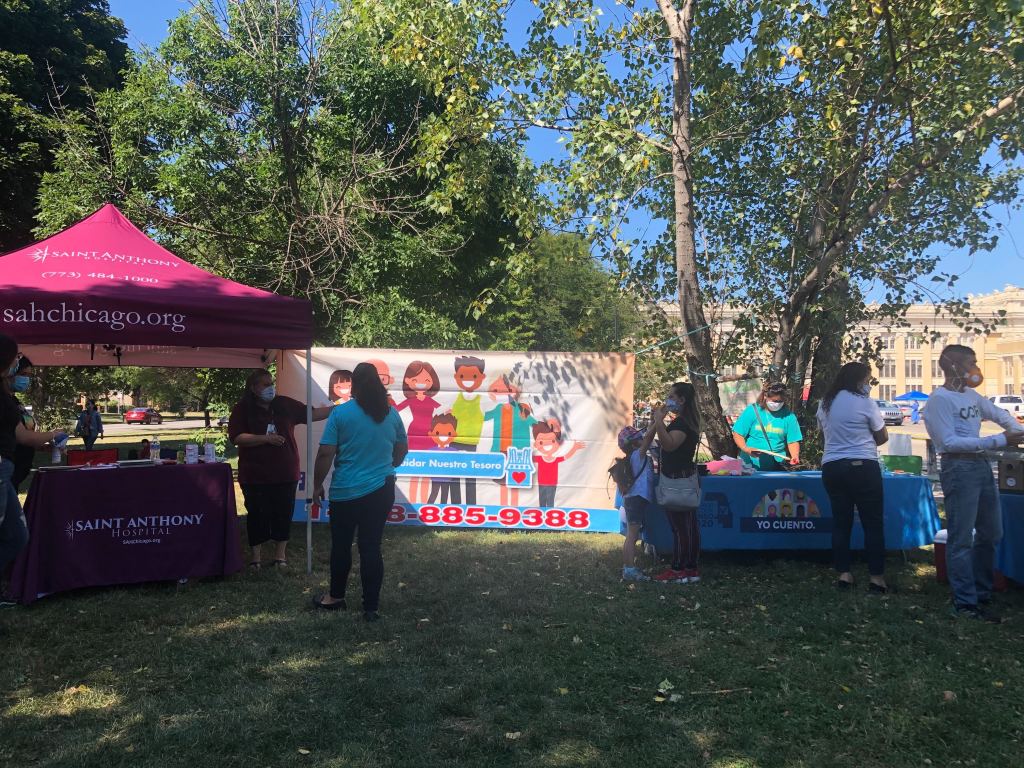 Raúl García, director of community relations at Sinai Health System, said it is important to educate families about preventative measures, especially in households of essential workers who don't have the privilege of working from home.
Many Latinos are exposed the virus at work, and then they come home and expose their families or roommates in "overcrowded housing."
"We need to stop the spread of COVID-19 in our communities, and prevention is an important tool to achieve it," García said.
As the pandemic wreaks havoc in the community, even those working to help their neighbors haven't been spared, said Jackeline Ortiz, a volunteer with the group.
"We have lost a lot of our volunteer mothers, who were part of our team for many years," Ortiz said. "We don't want to lose anymore."
Subscribe to Block Club Chicago. Every dime we make funds reporting from Chicago's neighborhoods.
Already subscribe? Click here to support Block Club with a tax-deductible donation.