BRONZEVILLE — Artist Faheem Majeed is preparing to open two shows honoring the South Side Community Art Center, a Black cultural institution that has helped him and many other artists grow in its eight decades of existence.
In January, Majeed — a former executive director of the center — will debut a virtual show, showcasing his work from his time there.
With the center recently receiving funding to overhaul its website, "there's some opportunity to not only show the work, but think programatically," Majeed said.
Majeed plans to interview South Side Community Art Center elders while re-engaging with the center's art collection and his old work in new ways.
Elders will "talk about the work in the collection and their knowledge of it," Majeed said. "On the flip side, [I can] get some new perspectives and initial responses to the same work. … Really, the point is pushing and bringing in a younger generation."
In April, the soon-to-reopen Hyde Park Art Center will host a massive graphite rubbing of the South Side Community Art Center's facade at 3831 S. Michigan Ave. that Majeed began work on this week.
The Seldoms dance company will also choreograph a performance to "activate" the rubbing as part of Planting and Maintaining a Perennial Garden, Majeed's first solo exhibition at the Hyde Park center.
The South Side Community Art Center opened in 1941 and is the only Works Progress Administration art center still in existence. It was co-founded by Margaret Burroughs, with whom Majeed would discuss issues of art and legacy during his time as director.
The center provided an artistic home for Burroughs, poet Gwendolyn Brooks, photographer Gordon Parks, artist Charles White and other Black legends when they weren't accepted in Chicago's white institutions, said Executive Director Monique Brinkman-Hill.
One of the hallmarks of the center is its wood-paneled interior, which bears thousands of holes marking the placements of artworks over 80 years.
Since its founding, the center has been "a place to collaborate and be and exist between peers and people who appreciated the art," Brinkman-Hill said. "The ancestors are here."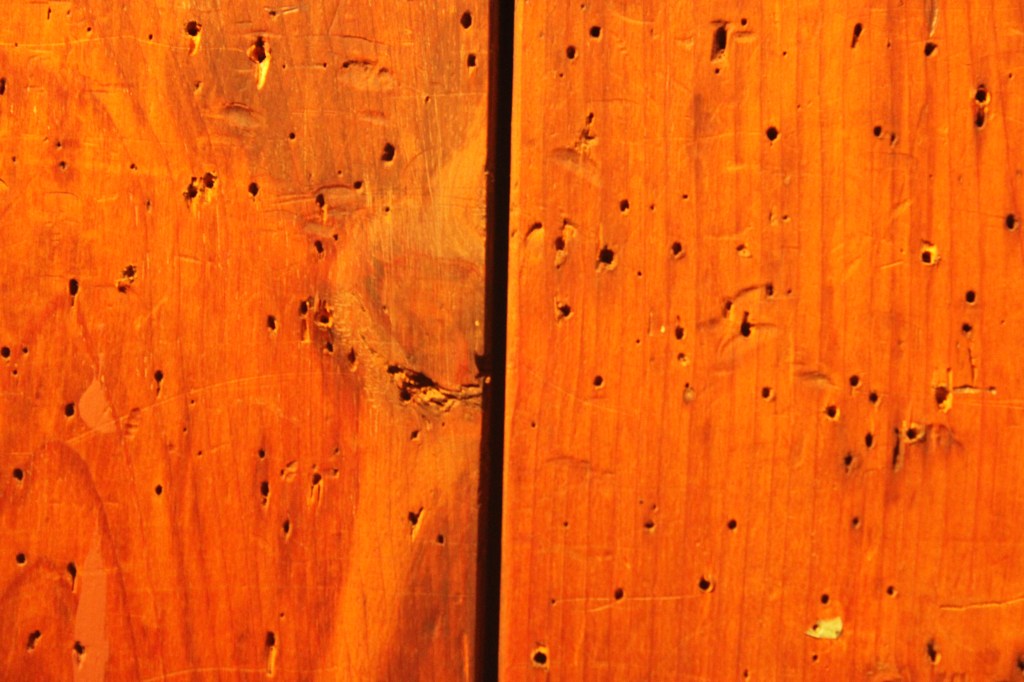 The center's history is notable, but it has always been forward-thinking, Majeed said. Allowing space for young creatives is and always has been core to its mission; Burroughs was only 25 when the South Side Community Art Center opened.
"It's not a mausoleum. It's a temple, which means it's still producing," Majeed said.
Stevia Ndoe, an incoming freshman at the School of the Art Institute of Chicago, is an intern on the graphite rubbing project. She represents two aims of Majeed's upcoming shows: Uplifting young artists and educating Chicagoans about the importance of the South Side Community Art Center.
As a young Black photographer, Ndoe draws from the "energy" and history of the center. And as someone previously unfamiliar with its role in Chicago's Black arts scene, she now wants to spread the word about its importance.
The center is "a hidden jewel within the Chicago community, especially for Black artists," Ndoe said. "Showing it and being able to tell more people to come here and support Black art is going to be really powerful. I'm really excited to see how I can include this building into my work in the future."
The graphite rubbing that will be the centerpiece of Majeed's Hyde Park show won't be a "one-to-one" depiction of the facade.
Wind kept the massive muslin fabric used for the project in constant motion, so features may be duplicated or misshapen; one attendee noted it was like trying to draw on a moving kite.
That isn't a bug, it's a feature — and an apt representation of Majeed's time at the center, he said.
"It's like a photograph of a moment in time that's moving," he said. "The center has continued to evolve, and this [project] represents the past, the present and the future."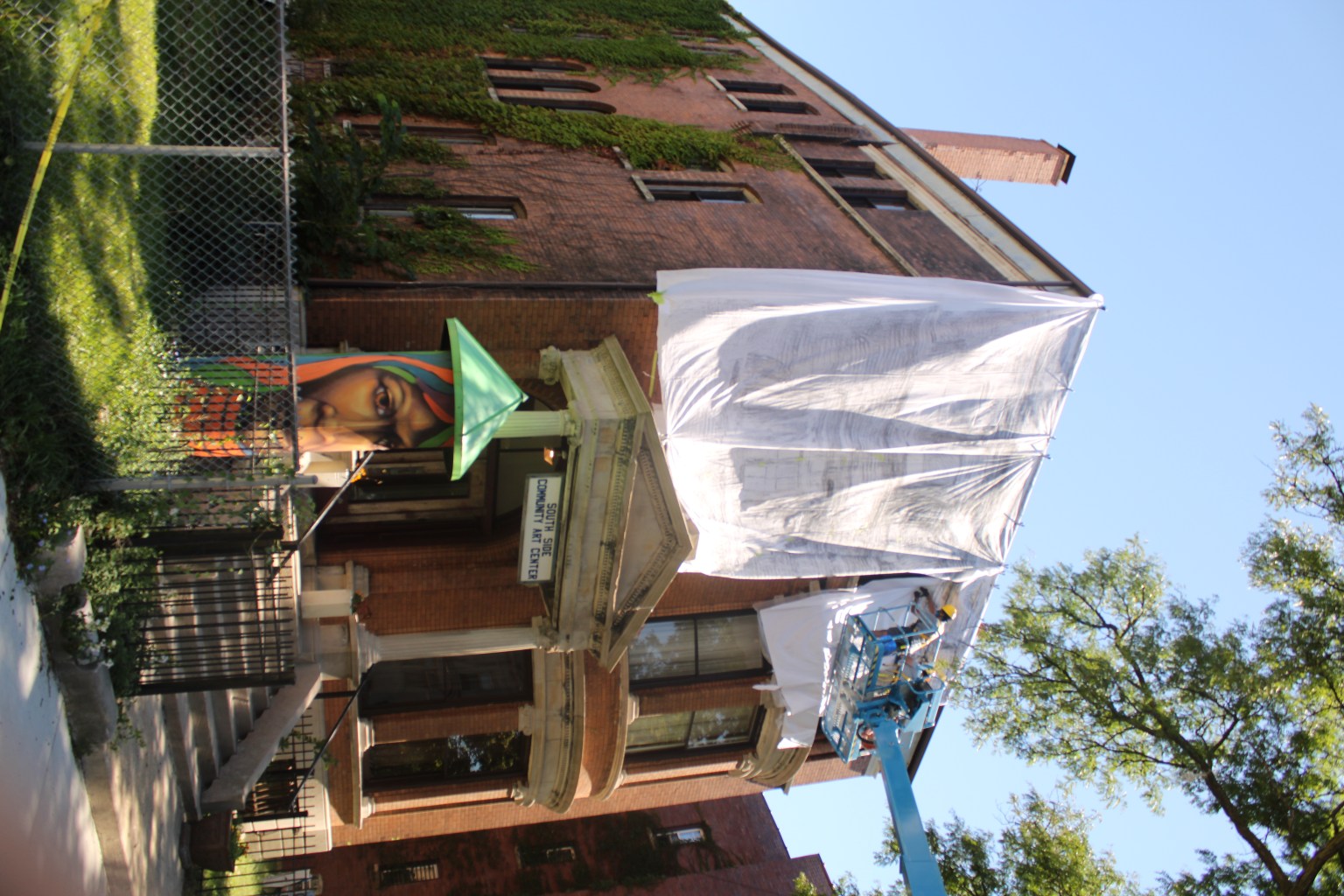 Subscribe to Block Club Chicago. Every dime we make funds reporting from Chicago's neighborhoods.
Already subscribe? Click here to support Block Club with a tax-deductible donation.