LITTLE VILLAGE — A group of crotchet enthusiasts spent hours "yarn bombing" Manuel Perez Plaza in Little Village to bring some "light" to the plaza amid difficult times.
Over the weekend, members of Little Village Busy Bees, a club dedicated to knitting and crocheting, spent 10 hours affixing more than 100 elaborate granny squares, hexagons, pom poms, lazy daisies and other decorations around trees, railings and benches at Manuel Perez Plaza, 4345 W. 26th St.
"COVID has been very hard for a lot of people in our community," said said Yesenia Juarez, founder of the Busy Bees. "A lot of people are hurting right now — financially, emotionally … and I felt this was an opportunity to bring us together in a way that's relaxing and creative."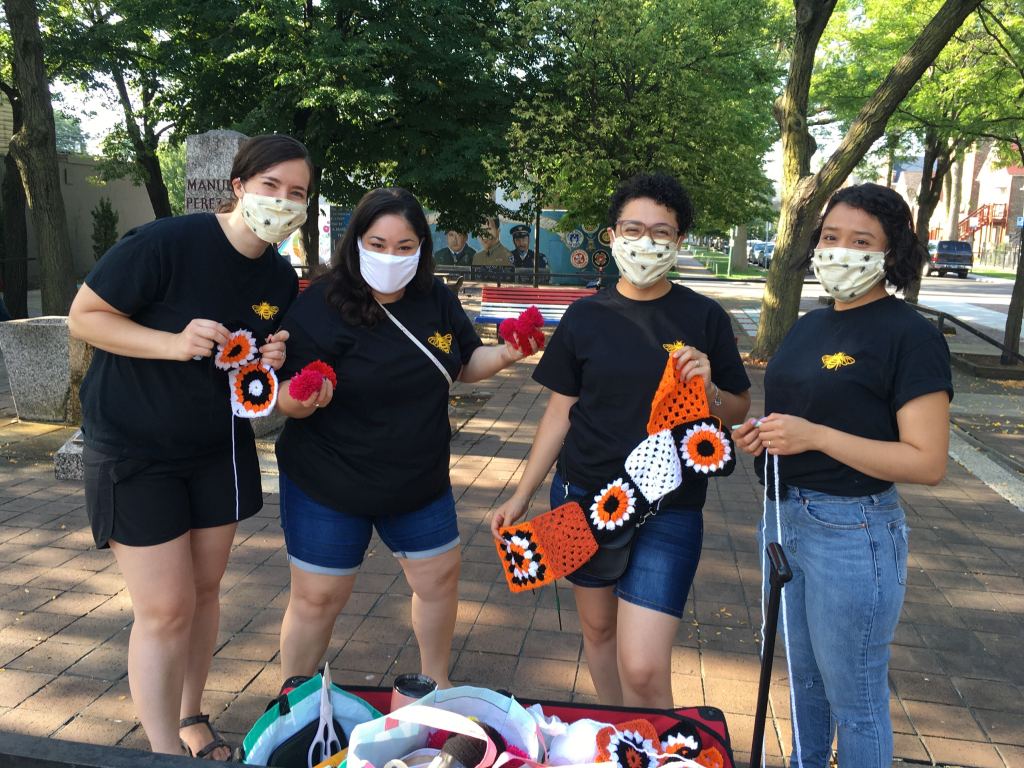 On Saturday, Juarez and her husband, Raul, and Alma Magana, Elena Limoges, Ana Patricia Juarez, Vanessa Reyes and more than a dozen neighbors decorating trees, railings and benches.
Juarez learned how to knit at age 6, taught by her grandmother, mother and aunt. As a kid, she spent hours sewing hats, pillows and blankets for her Barbies. 
As Juarez grew older, she passed on the tradition to others. Over the years, she taught Girl Scouts and moms and kids at El Valor Carlos Cantu Children & Family Center and Lawndale Christian Health Centers.
In 2015, Juarez formed Little Village Busy Bees as a way to meet other crafters who also love crocheting. She would meet with her mother-in-law, sister-in-law and friends once a week at the Green Tomato Cafe on Ogden Avenue.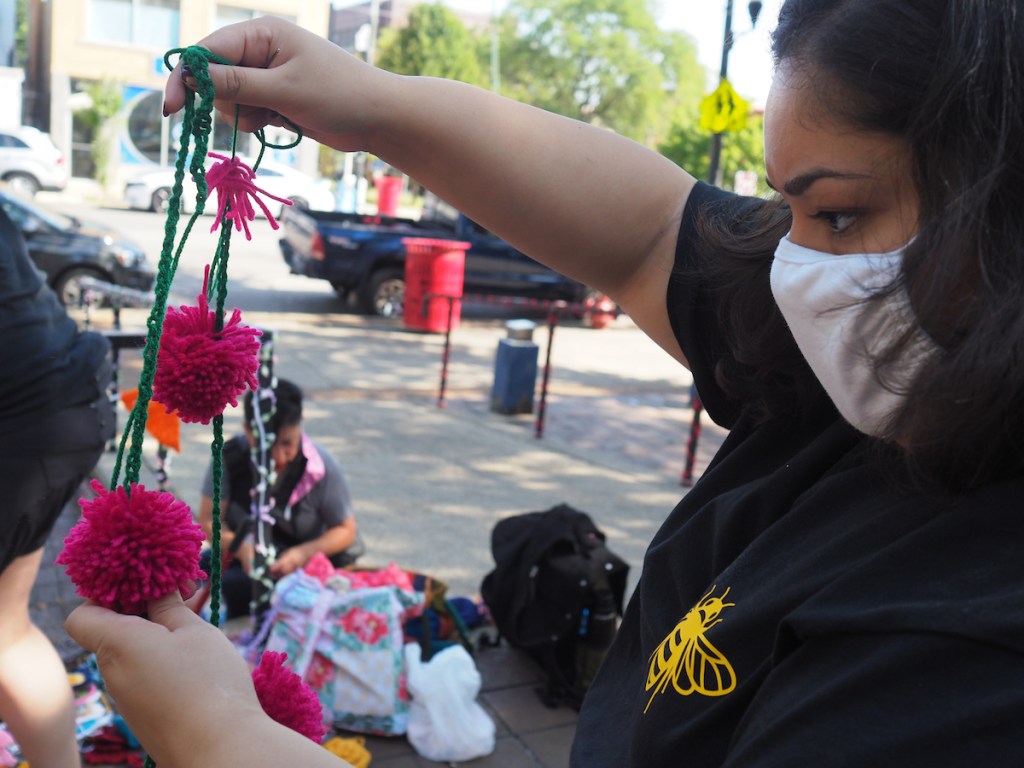 The size of the group has fluctuated over the years but 10 core members meet weekly at La Villita Community Church, Juarez said.
During the pandemic, the group has stopped meeting in person, but they still check in on one another to offer support. The yarn bomb was the first time the group members gathered in person again, Juarez said.
Two months before the yarn bomb, Juarez took measurements of the trees and the group worked from their homes to create more than 100 pieces for the three trees: one dedicated to La Villita Community Church, another dedicated to El Valor and another combining all the work created by the group.
In preparing for the yarn bomb, Juarez said her husband learned to crotchet, too. After putting their daughters to bed, they would stay up making the pieces that would become tree decorations.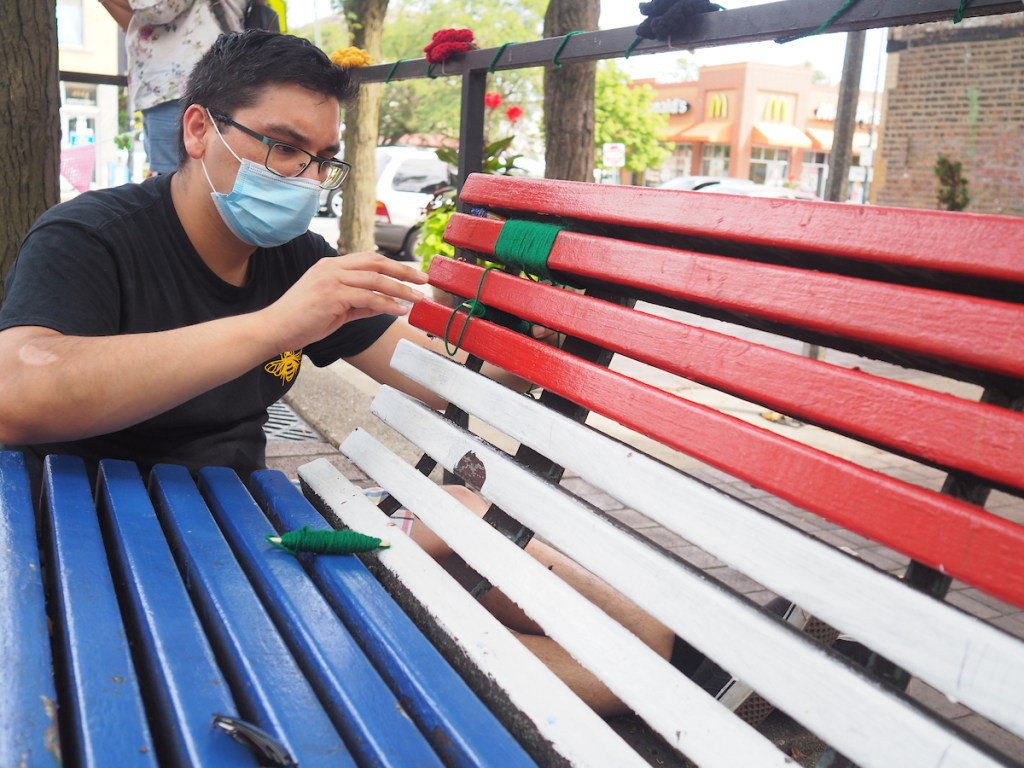 On Saturday, the group attracted neighbors who helped the Busy Bees beautify the space.
"Multiple people stopped by and complimented us, saying, 'It was beautiful,'" Juarez said.
Since the yarn bomb, neighbors have contacted Juarez, expressing interest in learning how to knit.
"It's a positive way to bring people together and teach people a new skill that they can keep the rest of their lives," Juarez said.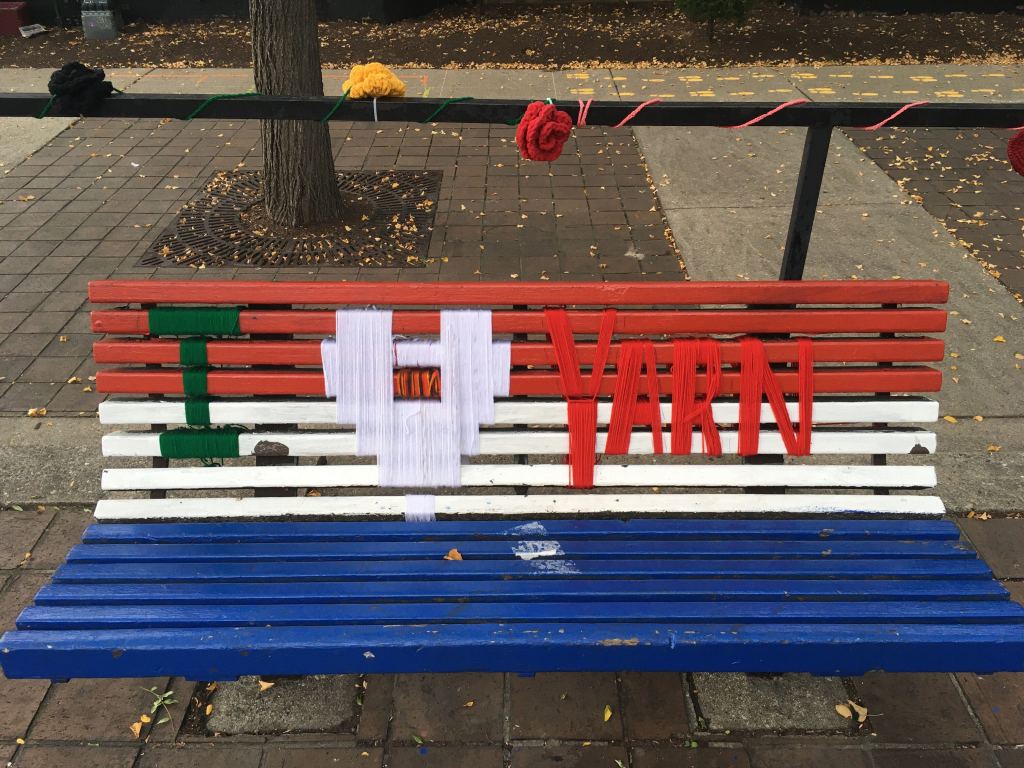 Juarez said there's a number of issues impacting the city and the neighborhood, but she hopes the group and the decorations can offer hope to residents of Little Village.
"Our community is facing a lot of difficulties with violence … and Hilco, but there's always something positive going on," Juarez said. "You just have to really look."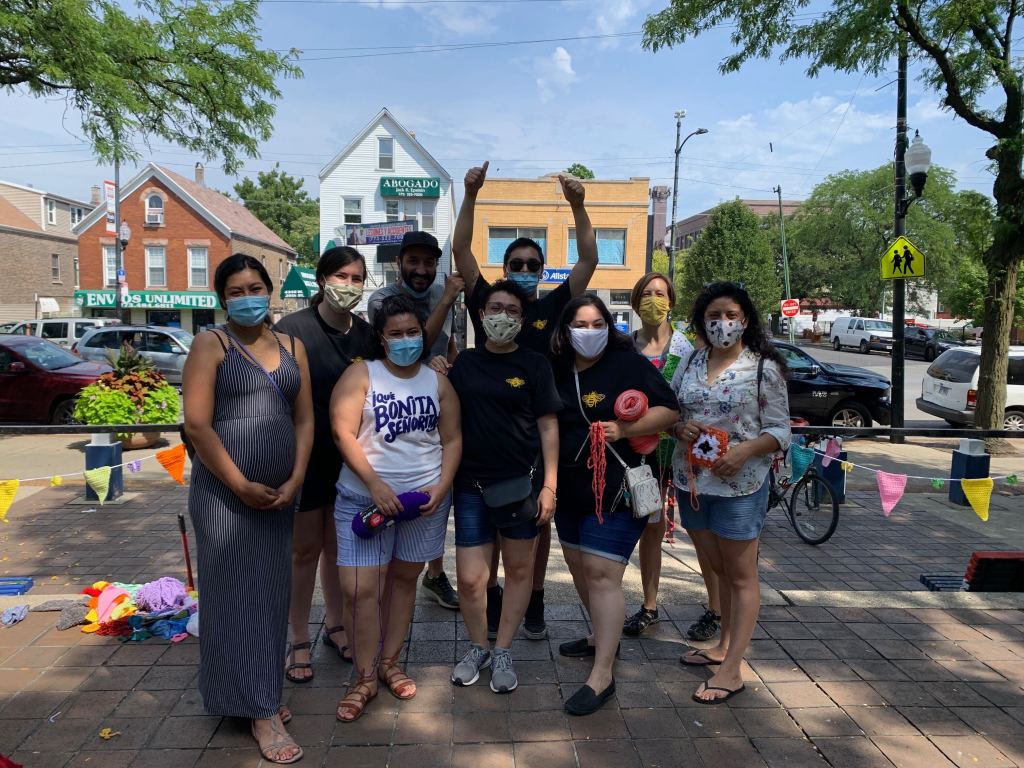 Subscribe to Block Club Chicago. Every dime we make funds reporting from Chicago's neighborhoods.
Already subscribe? Click here to support Block Club with a tax-deductible donation.