LOGAN SQUARE — Miguel Becerril grew up at Tacos Garcia, a Mexican restaurant that for many years was run by Becerril's uncle.
As a kid, Becerril would run around the restaurant as his uncle worked. When he wasn't there observing, he was there celebrating a birthday or another occasion, always surrounded by family members.
As he got older, he became a busboy, a server and then a bartender. He learned the ins and outs of the restaurant world from his uncle, who customers affectionately called El Don, or "sir" in Spanish.
Last year, Becerril's aunt closed the Logan Square restaurant after more than 20 years. It was then that Becerril, now 32, realized it was time to step up and run the restaurant his family has held dear for so many years.
Next week Becerril is opening a new restaurant, called Tacos Loteria, in place of Tacos Garcia. The restaurant is a tribute to Becerril's uncle, who died about a decade ago.
"I was really close to my uncle. He worked really hard for this restaurant," Becerril said. "I felt. … that I owe it to my uncle to continue this. I need to continue his legacy."
A major makeover
Next week's opening is a long time coming. Becerril took over Tacos Garcia at 3327 W. Armitage Ave. last winter, not long after the closure, thinking he would do some quick renovations and open by Christmas. But things "kept adding up" and the process ended up taking eight months.
"We have new floors, new electrical, new walls, new art, new decor," Becerril said. "It's basically almost new construction. We had to make it nicer and up to code."
Tacos Loteria is an updated version of Tacos Garcia with colorful walls and geometric tiling, plants and large windows facing Armitage Avenue. Becerril kept one of the Tacos Garcia wooden benches his uncle bought in Mexico years ago. He also put his uncle's vases on display as a tribute.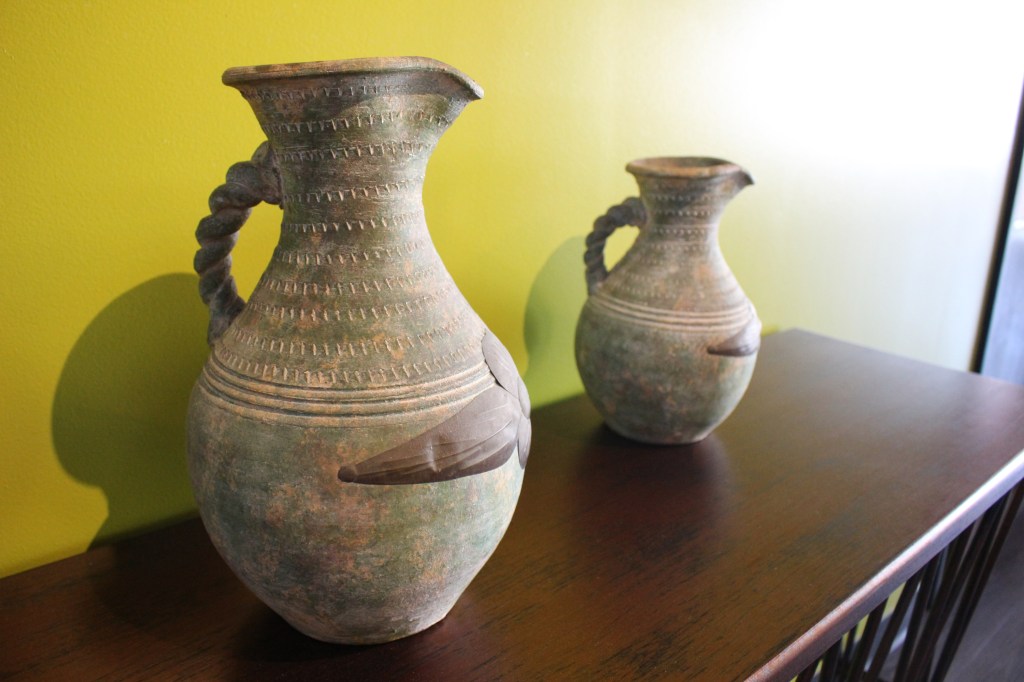 The Tacos Loteria menu is similar to that of Tacos Garcia: tacos, burritos, tortas and tamales are the main offerings. Prices are similar, too, though Becerril upped the price of a taco — $2-2.50 — to $3 because they're making tortillas by hand. Though the full menu has not been released, there will be a full bar as well.
Becerril went to the school of Tacos Garcia, but after graduating he went on to work for several different restaurants across Chicago, including Whisk in Ukrainian Village, Trattoria Isabella in the Fulton River District and Rick Bayless' Frontera Grill and Topolobampo.
With Tacos Loteria, Becerril said it was important to honor his uncle and their family gatherings while also infusing his own sensibility into the business.
Becerril is a fashion designer and at one point ran his own boutique. At Tacos Loteria, his creativity comes through in the logo he created, which hangs in the window near the front door, and in the Lotería cards he's making.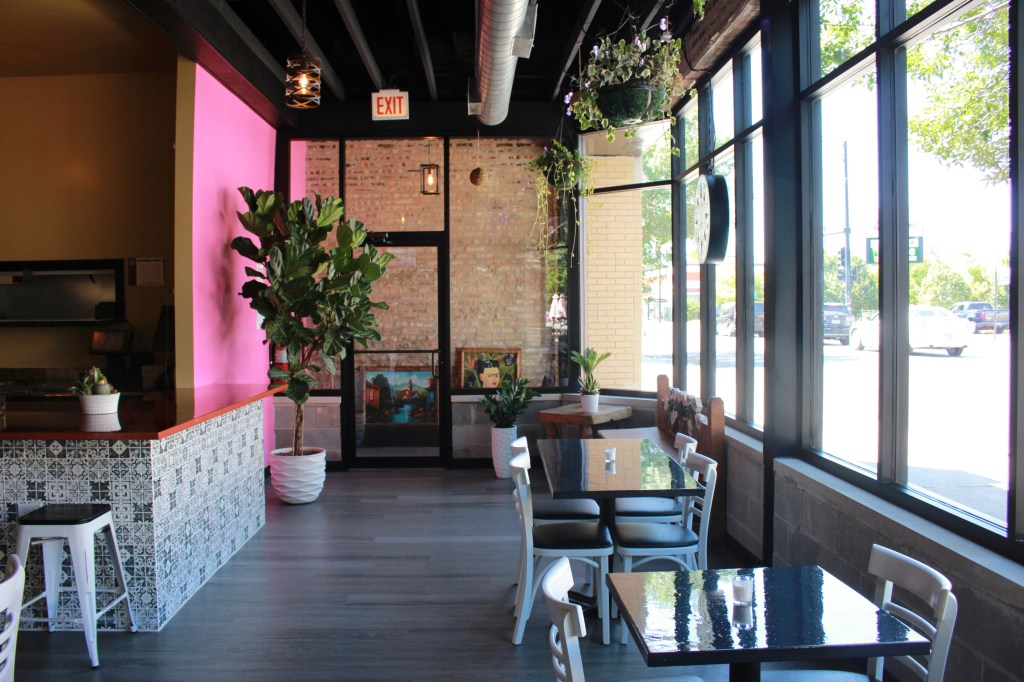 Becerril is planning to host weekly Loteria games with handmade cards featuring images of tacos, burritos and other menu offerings, as well as images of Armitage Avenue, Logan Square and his late uncle. Loteria is a Mexican game of chance similar to bingo.
"I made a card based on him to honor him," Becerril said. "Everyone knew who he was. He was very friendly. People would come here when they had no money for food, and he would give them food. He would donate money to charities. He was always a very generous person."
Tacos Loteria is having a soft opening Tuesday. The restaurant will be open for carryout, delivery and limited indoor service in accordance with the city's coronavirus restrictions. Becerril is working on getting a city permit to open a sidewalk cafe for patio service.
'Your uncle would love this'
Becerril's late uncle, Eduardo Perez, and his aunt, Marisela Perez, were the third owners of the restaurant, the original owners being the Garcias. The couple bought the restaurant in the late 1990s.
For years, Eduardo Perez poured his heart into the business, working long days and nights while still managing to teach his nephew about the industry along the way.
When Eduardo Perez died about a decade ago, his wife took over the restaurant. Marisela Perez carried on the family legacy with pride, but the restaurant was never her passion. She was a hair stylist who wanted to provide for her family.
"When he passed, I didn't know nothing about the restaurant business. I'm a stylist. I decided I wanted to work it even though I didn't like it," Perez told Block Club last year.
In winter of 2019, Marisela Perez decided closing the restaurant was the right thing to do — both on a financial and personal level.
She couldn't afford to get her liquor license renewed and was having trouble paying her employees. She also wanted to get back to her true passion of being a hair stylist and possibly opening a salon of her own one day.
"When I lost my husband, it was very painful. I felt that the restaurant was keeping me close to him. But now it's time to let go," she said at the time.
Becerril was in disbelief when he found out his aunt was closing the family restaurant. He remembers thinking, "How can I help? What can I do?"
Determined to keep his family legacy alive, Becerril embarked on an eight-month long renovation journey with his relatives cheering him on. He hired back Tacos Garcia's longtime employees, who had also become family.
"It's very emotional," said Carmen Torres, who worked at Tacos Garcia for 25 years and is now working at Tacos Loteria. "It's the same family. This is my house, my family."
As the journey comes to an end, Becerril said his relatives joke that his uncle, always the hard worker, would've opened the restaurant much faster than he did. But they assure him he's made his uncle proud.
"My mom comes into the restaurant, my grandpa, my grandma — they get emotional and they want to start crying. They say, 'Your uncle would love this.'"
Subscribe to Block Club Chicago. Every dime we make funds reporting from Chicago's neighborhoods.
Already subscribe? Click here to support Block Club with a tax-deductible donation.