DOWNTOWN — Two aldermen are planning an ordinance that would lead to the removal of controversial monuments to racist historical figures in coming months.
Ald. Rossana Rodriguez-Sanchez (33rd) and Ald. Carlos Ramirez-Rosa (35th) are working on the legislation. They'd want to remove the city's two Christopher Columbus statues and the Balbo monument outside of Soldier Field, and they hope to rename Douglas Park on the West Side.
They could add more statues to their list of monuments to be removed. Ramirez-Rosa said they are researching the proposal to identify problematic statues and monuments in the city.
"I think it's incumbent upon both aldermen and the public to look deeply and to look at our built environment and to look at the public spaces that are named around us and really dig up and see who exactly are we honoring," Ramirez-Rosa said.
Ramirez-Rosa said they also would encourage organizations like the Chicago Park District to remove problematic monuments that are under their jurisdiction.
The two aldermen also co-sponsored legislation in 2019 to officially replace the Columbus Day holiday in Chicago with Indigenous Peoples Day. They said they hope to pass this legislation as soon as possible while formulating a concrete proposal concerning monuments to racist figures.
Mayor Lori Lightfoot said earlier this year she will not support replacing Columbus Day with Indigenous Peoples Day as an official city holiday. And last week, she said she opposes removing often-defaced statues of Columbus in Grant and Arrigo parks.
Activists have long called for statues of Columbus to be taken down and for Columbus Drive to be renamed. Similarly, people have said the Balbo monument should be removed and Balbo Drive renamed.
Columbus has long been touted as the man who "discovered" America on Oct. 12, 1492 — even though it was already populated. That's made him a hero among some Italian Americans. But critics have noted Columbus didn't discover America and his actions led to mass genocide and crimes, including rape and torture, against Indigenous people.
And the Balbo monument and road honors Italian Gen. Italo Balbo, who flew from Rome to Chicago. The Balbo monument in Burnham Park, which is a column atop a pedestal, was gifted to the city by fascist Italian dictator Benito Mussolini in the early 1930s. Balbo was himself a fascist organizer and a powerful member of Mussolini's government until his death in 1940.
Local activists have also tried to get the city to rename Douglas Park, which is named after Stephen A. Douglas, one of history's most notorious slavery advocates. People have even changed the park's sign to say "Douglass Park" in honor of Black abolitionist Frederick Douglass.
Calls for those changes have gained renewed urgency amid nationwide conversations about racism and monuments to racist figures.
But different groups have pushed back on efforts to remove statues and rename streets and parks over the years.
Fawn E. Pochel, education coordinator for the American Indian Center, said keeping the Columbus statues upholds a history of white supremacy.
"They're upholding white supremacy and settler colonialism as what's important in our history, which is based off of the genocide of Native people and placement of Black people and the marginalization of anyone who doesn't uphold that Christian ideology of what 'whiteness' is here in the United States," Pochel said.
Rodriguez-Sanchez said the city should pay close attention to who it memorializes.
"Monuments are our tributes, to people and to names and to historical figures, and we are living in a city that is choosing to pay tribute to people who have caused so much harm," Rodriguez-Sanchez said. "I believe that it is very important that we have a statement of values that is very specific to what is it that we actually want to honor, and we should be honoring the people that have been able to survive this very racist history with so much resilience and so much solidarity."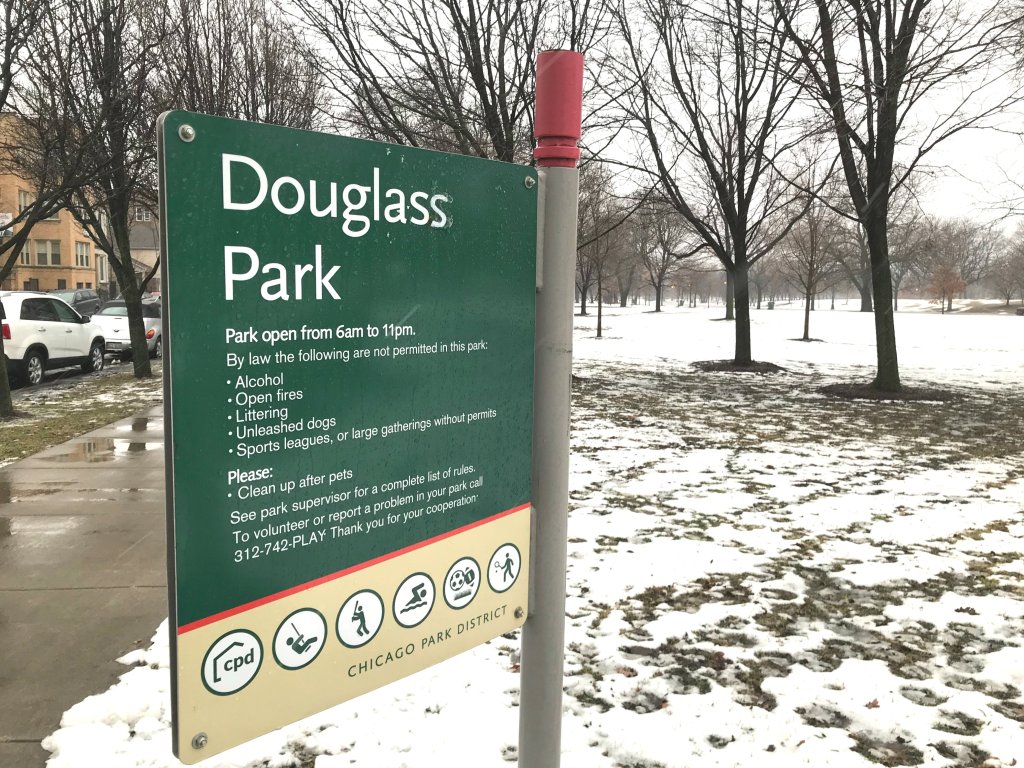 Subscribe to Block Club Chicago. Every dime we make funds reporting from Chicago's neighborhoods.
Already subscribe? Click here to support Block Club with a tax-deductible donation.