IRVING PARK — Joseph "JoJo" Monge and his older brother, Elijah, shared a room. Sometimes they'd talk about their dreams before falling asleep.
JoJo was a sneakerhead who loved Air Jordans and often talked about wanting to one day design his own shoes. The 16-year-old joked he'd one day own a White Castle restaurant, have 1,000 kids and feed them all cheeseburgers.
They'd sometimes talk about their fears, too, Elijah Monge said.
"We talked about some deep things. It's crazy. I remember JoJo telling me getting stabbed is not how he would want to die," Elijah, 18, said. "He didn't want to die in pain.
"But, you know, my brother got stabbed in the heart and the lungs."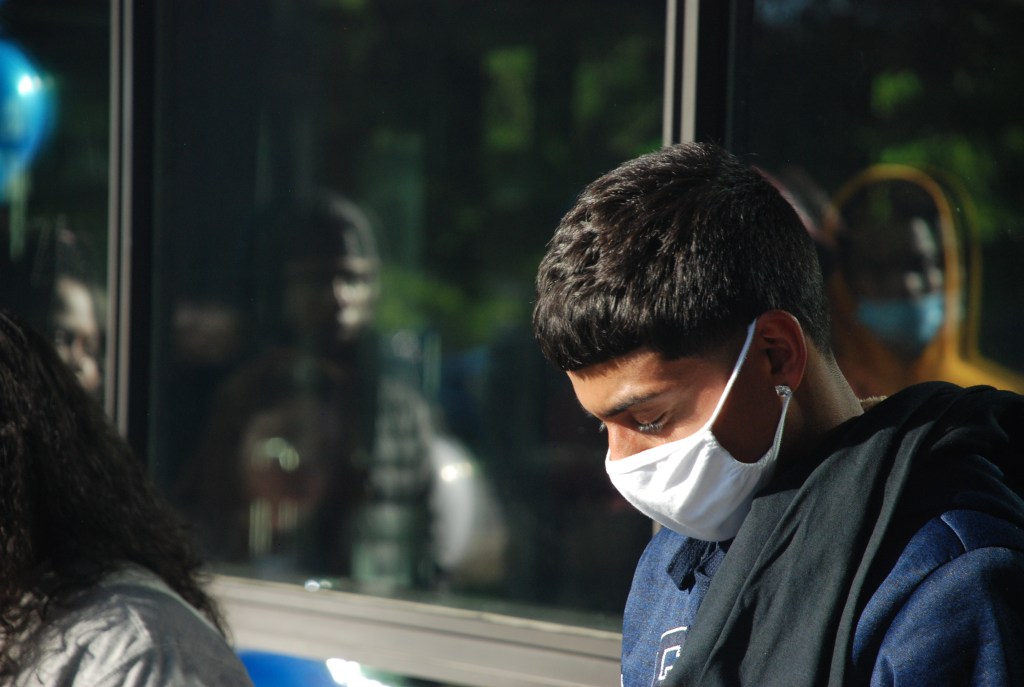 At 3:15 p.m. May 28, JoJo was attacked in an alley in the 3700 block of West Irving Park Road. Another teenager has been charged with murder.
Police would not comment on what led to the stabbing, but Elijah Monge and a family friend told Block Club that JoJo met the other teen in the alley to buy $30 worth of liquid for a vape pen. 
During the exchange, JoJo realized the other teen had no vape liquid and tried to get his money back, his brother said. During a fight, the attacker pulled a knife from his backpack and fatally stabbed JoJo in his chest before fleeing, police said.  
JoJo staggered away from the scene and collapsed in an alley just north of Byron Street between Hamlin and Ridgeway avenues.
One of JoJo's younger siblings was with him during the attack and called Elijah Monge for help.
When Elijah Monge got to the alley, he held his brother in his arms, tried to stop the bleeding and unlocked JoJo's phone to call 911. 
"It was f—— up. My brother wasn't part of any gang. He loved the s— out of his family and protected our little brother that day," Elijah Monge said. "I had him in my arms trying to stop the bleeding and was begging him, 'JoJo, please. JoJo, talk to me.'"
RELATED: Teenager Fatally Stabbed In Irving Park Alley Thursday Afternoon
JoJo, a sophomore at Roberto Clemente Community Academy, was taken to Advocate Illinois Masonic Medical Center and pronounced dead at 6:50 p.m., according to the Cook County Medical Examiner's Office. The cause of death was a stab wound in his chest. His death was ruled a homicide.  
The following night, the 15-year-old boy accused of fatally stabbing him went with his adult guardian to the Grand Central (25th) Police District. Investigators questioned them and the 15-year-old was charged with first-degree murder, police said.
Authorities did not release the teen's name because he was charged as a juvenile.
Shelby Redman taught JoJo at Clemente for the last two years. She said he was a kind and brilliant student who would often stand up for classmates he felt were not being treated fairly.
"He was an amazing artist," Redman said. "JoJo was goofy and real. He had integrity and wanted the best for everyone around him. It never crossed my mind that I would never see him again."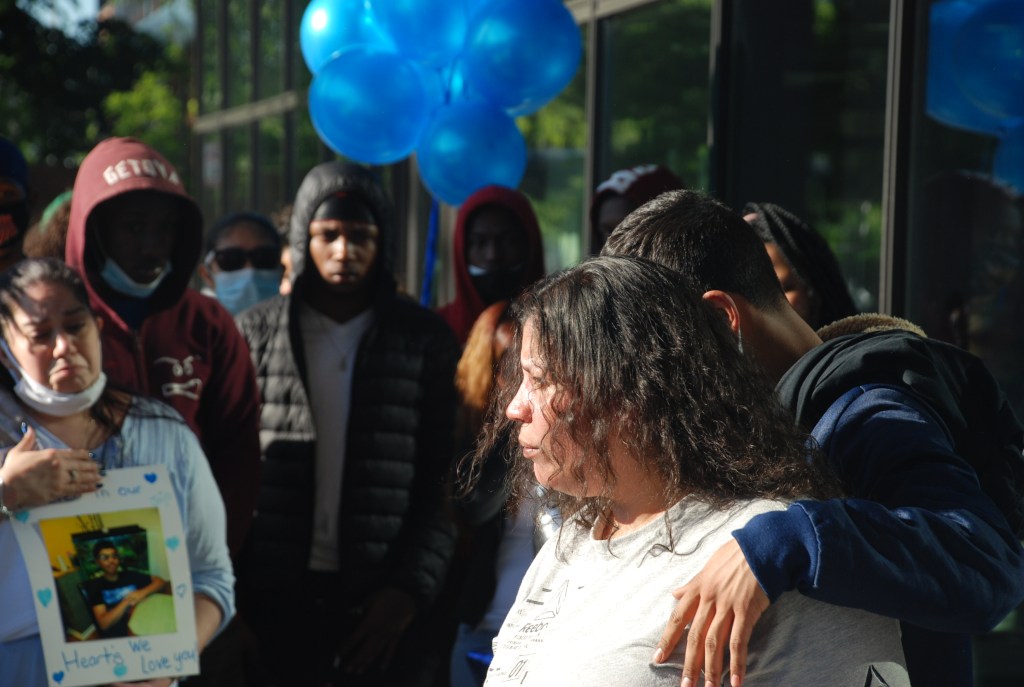 Margaret Ramos, JoJo's mother, said she is thankful someone has been charged even as she continues grieving her son.
"I have no hate in my heart. There was justice for JoJo. I have nothing but peace, and that's all I can have right now," Ramos said.
More than 200 people attended a vigil organized by JoJo's classmates May 30 at Roberto Clemente.
The vigil at the high school was less than a block away from Saints Mary and Elizabeth Medical Center, where JoJo was the first baby born in Chicago on New Year's Day 2004, his mom said. 
"He came into this world making history at exactly 12:01 a.m.. He was Hispanic and the first baby born that year," Ramos said. "Unfortunately, his ending was tragic. But his name and legacy will forever live on."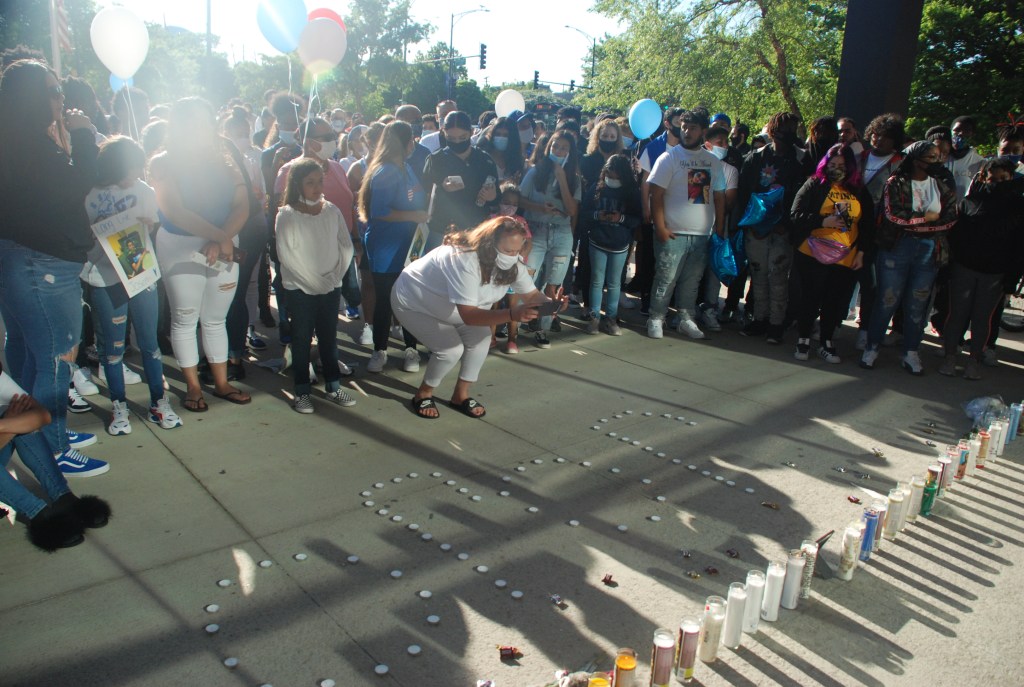 JoJo and Elijah Monge often watched cartoons like "Adventure Time," talked about Marvel and DC superheroes and played video games when they weren't busy helping take care of their four younger siblings. 
JoJo didn't just talk about superheroes; he saw himself as one.
"He also thought he was Spider-Man," said Cathy Ocasio, his grandmother. "He broke his foot when he was little one time jumping between the two beds in his room. He was always so funny. I always thought he was a superhero and he always helped me cook for everyone."
Ocasio and her grandson shared a love of Halloween and he would often dress up as Spider-Man for the holiday. 
JoJo preferred playing "NBA2K" because he was better at it than his older brother. 
"Every time we played Madden though, I was always better than him. I'll always beat him then, man," Elijah said, smiling.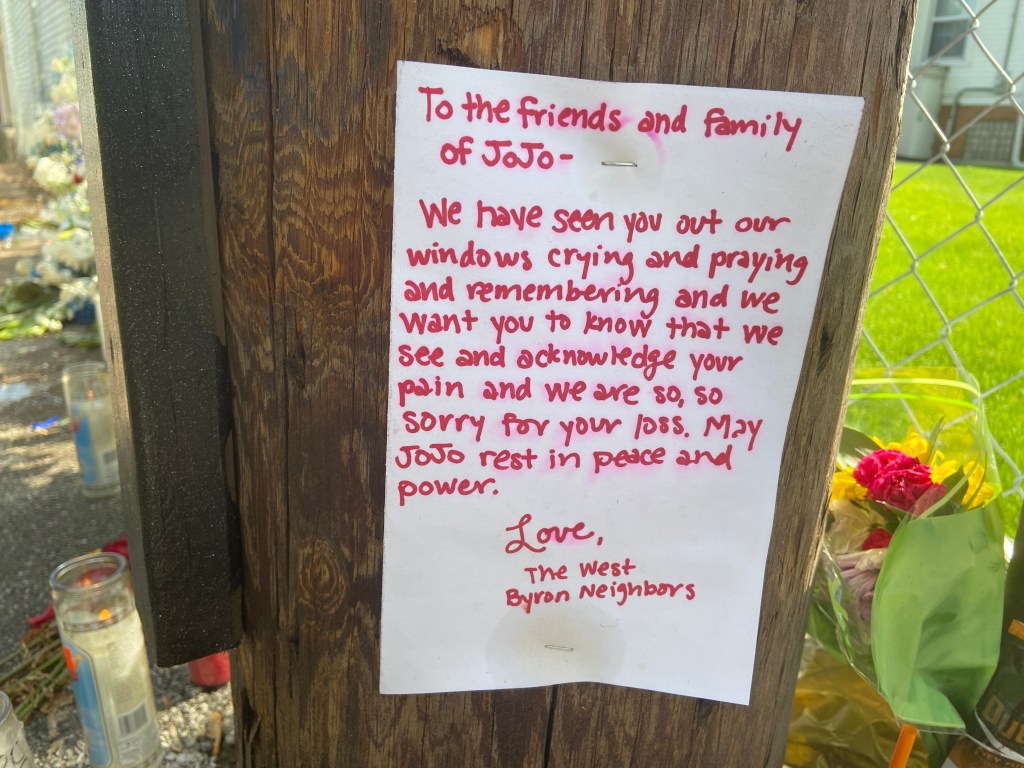 JoJo always rooted for Chicago teams, but he truly loved the Bulls. His favorite Bulls lineup was the "Bench Mob" from the 2010-12 seasons, Elijah said. 
The family had been recording "The Last Dance" documentary series about the Michael Jordan-era Bulls. JoJo was eagerly waiting to watch the entire series with his family when he was killed.
"He downloaded everything and JoJo asked his stepfather to wait until we all had time to watch all of it," Ramos said. "He never did. It's devastating." 
Elijah Monge was holding his brother's iPhone during Saturday's vigil. There was still dried blood on it even though he'd tried to clean it off.
A week after JoJo was killed, neighbors had decorated the Irving Park alley where Elijah Monge held his dying brother with balloons, candles, candy and notes memorializing JoJo.
"We had a bond. We were straight best friends and I just know JoJo didn't deserve to die like this," Elijah said.
"That day in the alley, all I could do is hold him and cry."
Video of the vigil:
Subscribe to Block Club Chicago. Every dime we make funds reporting from Chicago's neighborhoods.
Already subscribe? Click here to support Block Club with a tax-deductible donation.