CHICAGO — Black communities across Chicago are struggling.
Still suffering through the coronavirus crisis, neighbors now are also coping with the trauma of police violence against Black men and destruction to their neighborhoods in the aftermath of widespread demonstrations protesting George Floyd's killing.
Groups on the ground in neighborhoods are stepping up to make sure residents are can meet their basic needs, mobilizing vast resources to help Black communities access food, health care, personal protective equipment, transportation and legal aid.
Here are 20 Black-led groups to consider supporting:
Assata's Daughters
Based in Washington Park, Assata's Daughters was founded to address the gap in programming that builds power and influence among young Black women, femmes and gender non-conforming people. A core mission for the group is the abolition of prisons, police, Immigration and Customs Enforcement and anti-Blackness. Their organizing is informed by Black feminism, and their programs focus on political education, leadership development.
Responding to the COVID-19 crisis and the protests following the murder of George Floyd, Assata's Daughters has been coordinating supply drives, and check-ins with community members. They've been campaigning to keep police officers out of schools and to end the school-to-prison pipeline. They've adapted their political education programs to analyze the systems of power that create disparities in the impacts of COVID-19.
Donate to Assata's Daughters here.
Chicago Equity and Transformation
Chicago Equity and Transformation (EAT), based in Englewood, Garfield Park and Austin, was founded by formerly incarcerated individuals dedicated towards creating economic and social equity for Black Chicagoans on the West and South Sides. EAT does research, policy development and advocacy aimed at decriminalizing the informal economy that many rely on.
Their organizing is currently responding to the targeted anti-Black violence that has emerged since the weekend protests against police brutality. EAT has been coordinating protests and direct actions aimed at achieving justice for George Floyd and the release of activists like Malcolm London, who have been arrested at protests. They are also leading a campaign for reparations
Donate to the Chicago Equity and Transformation on GoFundMe here.
Chicago Alliance Against Racist and Political Repression
The Chicago Alliance Against Racist and Political Repression has been organizing demonstrations and car caravans calling for an end to police violence. They have been working to overhaul the system of justice, policing and incarceration since Black activist Angela Davis was jailed in the 1970s.
They are currently pushing the mayor to create a Civilian Police Accountability Council to give residents oversight over police. They are also pushing for the release of activists arrested in the George Floyd protest, and are raising funds to help depopulate the Cook County Jail and expand COVID-19 resources.
Donate to the Chicago Alliance Against Racist and Political Repression here.
Good Kids Mad City
The youth-driven group was formed to allow young people to address the violence they face in their communities and was key in organizing after Rekia Boyd was killed by a Chicago police officer. Good Kids Mad City creates healing spaces for young people impacted by trauma and also works to fill the gap in resources for youth.
The group has been coordinating food and personal protective equipment giveaways, and has been helping to clean up communities affected by riots and looting.
Donate to Good Kids Mad City here.
My Block My Hood My City
My Block My Hood My City offers opportunities for young people in under-resourced neighborhoods to access amenities not typically available to them. Their programs encourage youth to explore different neighborhoods, cultures and cuisines. The organization also offers opportunities for young people to get involved in STEM programs, volunteering, civic engagement, and community development.
The group has been supporting seniors by handing out masks and gloves. My Block My Hood My City has also been pushing a campaign to empower young people to chip in to help make a difference in their communities. This weekend, the organization will hold a peace march and feed thousands of South Side families who are without grocery stores and pharmacies since weekend destruction.
Donate to My Block, My Hood, My City here.
The TRiiBE
The TRiiBE, based out of North Lawndale, aims to reframe the narrative around Black Chicago by empowering young people to tell their stories through journalism and documentaries.
Throughout the COVID-19 crisis, their stories have highlighted how Black people on the South and West Sides have continued to experience inequity in the city's response to the public health emergency. The TRiiBE is now uplifting voices at protests and rallies calling for an end to police brutality.
Donate to the Triibe on their website.
Brave Space Alliance
The Brave Space Alliance out of Hyde Park is a Black and trans-led LGBTQ center dedicated to providing resources and programming to queer people on the South and West Sides. The group is also pushing for queer and trans inclusivity in the movement for Black lives.
The group is currently organizing rapid-response support for people impacted by COVID-19, police violence, and the protests. The group is helping Chicago Public Schools to distribute meals, and they are feeding community members on the South and West Sides.
Donate to the Brave Space Alliance's Trans Relief Fund here.
Donate to Brave Space Alliance community programs here.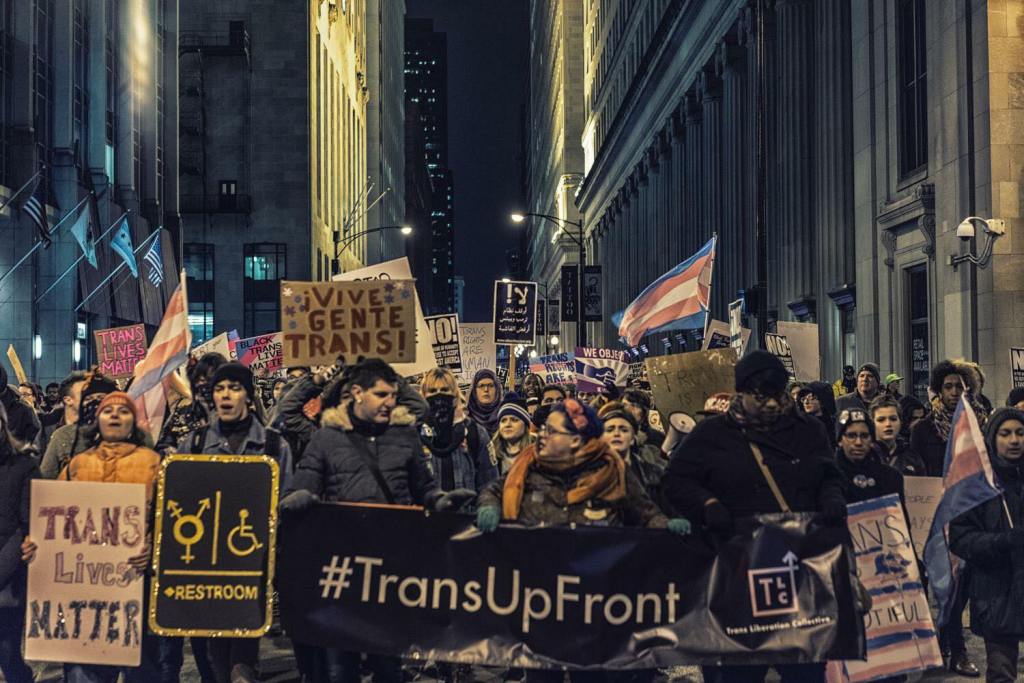 Gray Matter Experience
Gray Matter Experience in Bronzeville is a teen business incubator that helps Black youth learn entrepreneurship skills. The group helps teens to launch businesses that can have a positive impact on their communities.
Gray Matter Experience has been mobilizing resources to help Black businesses make it though the economic fallout of the coronavirus crisis.
Donate to Gray Matter Experience here.
Black Lives Matter Chicago
The Chicago branch of Black Lives Matter is dedicated to creating equity for Black Chicagoans. Their organizing works to end state violence and the criminalization of Black communities. Their work deconstructs white supremacy, capitalism and patriarchy. They helped to launch the #NoCopAcademy movement and their programs support families who have been impacted by police violence.
They are currently supporting people who have been arrested since the beginning of the George Floyd protests. Black Lives Matter Chicago is coordinating legal aid for those who have been arrested and is working to file lawsuits against the city on behalf of those who have suffered attacks by police amid the protests.
Donate to Black Lives Matter Chicago here.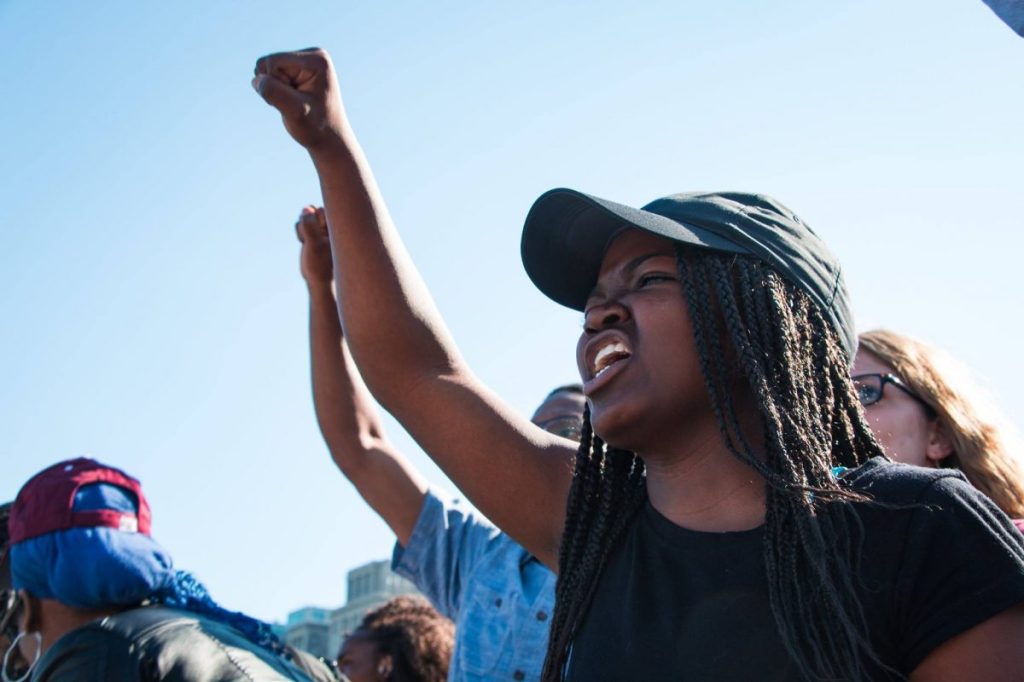 Southsiders Organized for Unity and Liberation
Southsiders Organized for Unity and Liberation in Pullman helps low-income people on the South Side to build political power to bring equity and justice to their communities. Their multi-issue campaigns address affordable housing, food access, employment and health equity.
SOUL has been collaborating with other groups to support protesters calling for justice for George Floyd. The group is advocating for civilian oversight of police and the release of all protesters arrested.
Donate to Southsiders Organized for Unity and Liberation here.
Let Us Breathe Collective
The #LetUsBreathe Collective is an alliance of artists and activists organizing through a creative lens to imagine a world without prisons and police. The collective operates the Breathing Room space, a Black-led liberation headquarters for arts, organizing and healing on the South Side.
Let Us Breathe formed in 2014 to fundraise for tear gas protection and supplies for protesters in Ferguson, Mo. In summer 2016, they launched Freedom Square, a protest occupation outside Chicago Police's Homan Square site.
Donate to the Let Us Breathe Collective here.
Westside Justice Center
Formed in 2015, the Westside Justice Center is a non-profit, holistic legal aid clinic which serves the residents on the city's West Side.
The center offers free legal advice to walk-in residents, regularly hosts legal workshops and case reviews, and organizes around criminal justice issues that affect people on the West Side.
Donate to the Westside Justice Center here.
Resident Association Of Greater Englewood (R.A.G.E.)
The Resident Association of Greater Englewood (R.A.G.E.) is a resident-driven association that strategizes to address community problems creates tangible solutions and actively seeks ways to keep fellow residents informed.
Most recently, they've helped transform vacant lots into peaceful refuges for kids and rallied to meet the needs of residents during the coronavirus crisis.
Donate to the Resident Association of Greater Englewood here.
Chicago West Community Music Center
For 20 years, the Chicago West Community Music Center has provided provided classical, jazz and music business instruction to underserved youth on the city's West Side. Kids have performed across the world, including in Brazil, China and France, as part of the program.
The group aims to improve lives through music education.
Donate to the Chicago West Community Music Center here.
Affinity Community Services
Affinity Community Services is a social justice group focused on serving the needs of the LGBTQ+ people with a special focus on Black women.
The 25-year-old group based on the South Side works to address health disparities for Black women, creates safe spaces for youth, provides GED tutoring and other education-focused workshops and works to address racism in the LGBTQ+ community.
Donate to Affinity Community Services here.
i.c. stars
Founded by former teacher Sandee Kastrul in 2000, i.c. stars has helped train underserved adults to become tomorrow's business and tech leaders.
The group helps students learn to build web-based applications to solve client problems while learning how to be a leader along the way.
Black Youth Project 100
The Chicago chapter of the Black Youth Project organized the #HonorHerLabor Gallery pop-up to pay honor to the unspoken labor of Black women and femmes and organized a #SayHerName week of actions and events.
The group has also pushed for a community benefits agreement for the Obama Presidential Center and organized against the $95 million new police training facility planned for the city's West Side.
Donate to Black Youth Project 100 here.
True Star Media
True Star Media empowers youth as journalists, reporters, creatives, videographers, marketers and brand strategists to work alongside industry professionals.
Founded 14 years ago, the organizations has provided on-the-job training to more than 10,000 Chicago youth.
Donate to True Star Media here.
Crossroads Fund
The Crossroads Fund supports community groups working on issues of racial, social and economic justice in the Chicago area.
In 2019, the group granted nearly $820,000 to 101 grassroots groups, including to Black Lives Matter Chicago, Black Youth Project 100 and the Westside Justice Center.
Donate to the Crossroads Fund here.
Black Girls Break Bread
Black Girls Break Bread aims to empower and inspire Black women and girls by creating safe spaces for intergenerational discourse and engagement.
Since founding the nonprofit in 2017, the group establishment has impacted the lives of more than 1,000 Black women and girls from the Chicago area.
Donate to Black Girls Break Bread here.
Subscribe to Block Club Chicago. Every dime we make funds reporting from Chicago's neighborhoods.
Already subscribe? Click here to support Block Club with a tax-deductible donation.