WEST LOOP — On the day restaurants were allowed to reopen outdoor seating with restrictions, many restaurants in the West Loop's Randolph Street strip were still figuring out what to do.
Several were boarded up because of the ongoing unrest in the city while others were planning to open. Not much was uniform, with most acknowledging this is an unprecedented time. 
At Jaipur, an Indian restaurant at 738 W. Randolph St., owner Shweta Bharwad was sitting in her restaurant a few hours before opening, searching online for the exact rules on what she could do.
With no outdoor seating, Jaipur is allowed to open because its front facing wall can be raised like a garage door, allowing seating within eight feet of the open air according to city regulations. But for Jaipur, which normally seats 144 people, Bharwad only could fit three two-person tables within the allowed space, hardly enough to get on the road to financial recovery.
Bharwad said her restaurant has been doing a brisk carry-out business but can't wait until she can open fully. 
"I'm really looking forward to that," she said.
One thing that should help Jaipur and other restaurants on Randolph is the upcoming closure of the street from I-90/94 west to Elizabeth Street.
Although no timeline has been given by the city on when it will happen, it will expand the seating capacity of all restaurants within that area.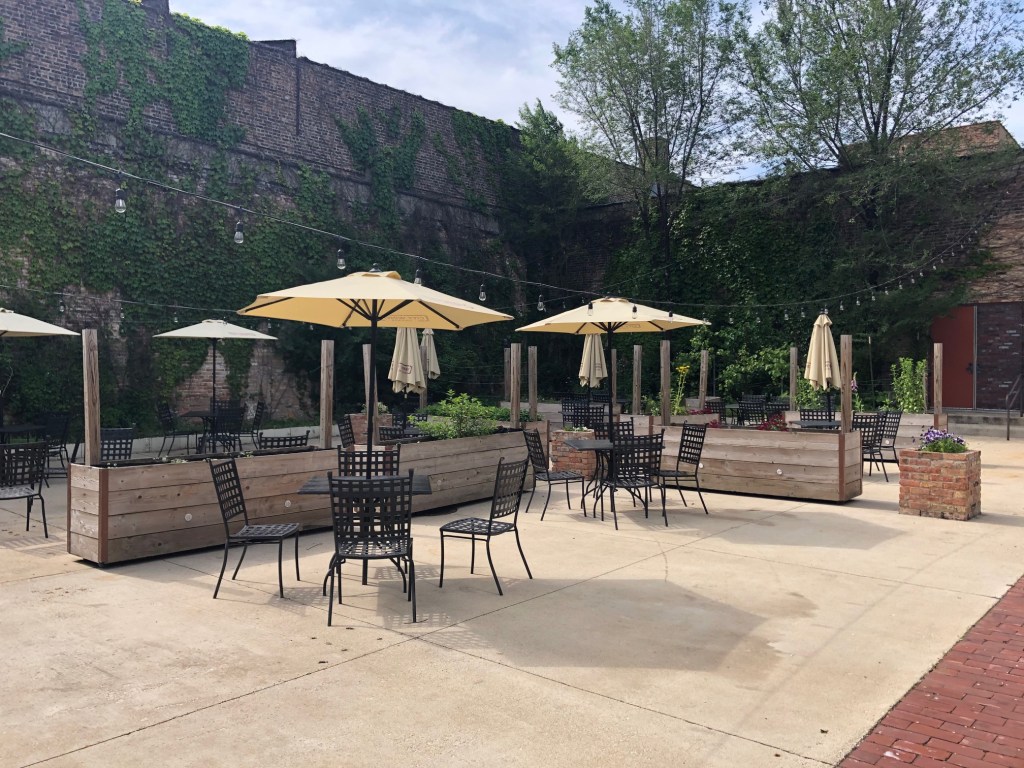 A few blocks west, George D'Anna, owner of Forno Rosso Pizzeria Napoletana at 1048 W. Randolph St. planned to open Wednesday evening but was not sure whether or not the city's curfew is still in place.
"I'm worried about the safety of my staff going home. I don't want to put them in jeopardy, so I guess I'll have to close early.," D'Anna said.
The citywide curfew for all residents and visitors, effective from 9 p.m. to 6 a.m., remains in effect until further notice.
Other rules include making sure tables are six-feet apart, with no parties larger than six people per table. Customers have to wear facial coverings but can remove them once seated. Waiting areas can't have more than 10 people and restaurants are required to mark off where people can stand and social distance while waiting for the restroom. 
D'anna said because of the six-foot spacing rules, Forno Rosso's outdoor capacity is down to 40 from the normal 60-person outdoor capacity it has. 
Spacing rules have also cut down on capacity at City Winery, which has a large outdoor area. Because of the current regulations, the capacity is down to 54 from 200, according to general manager Nathan Holgate.
He added that City Winery will open Friday at 4 p.m. and go above and beyond the guidelines — forcing patrons to order and pay for their meals and drinks on their phones so that no menus, checks or credit cards are passed from person to person.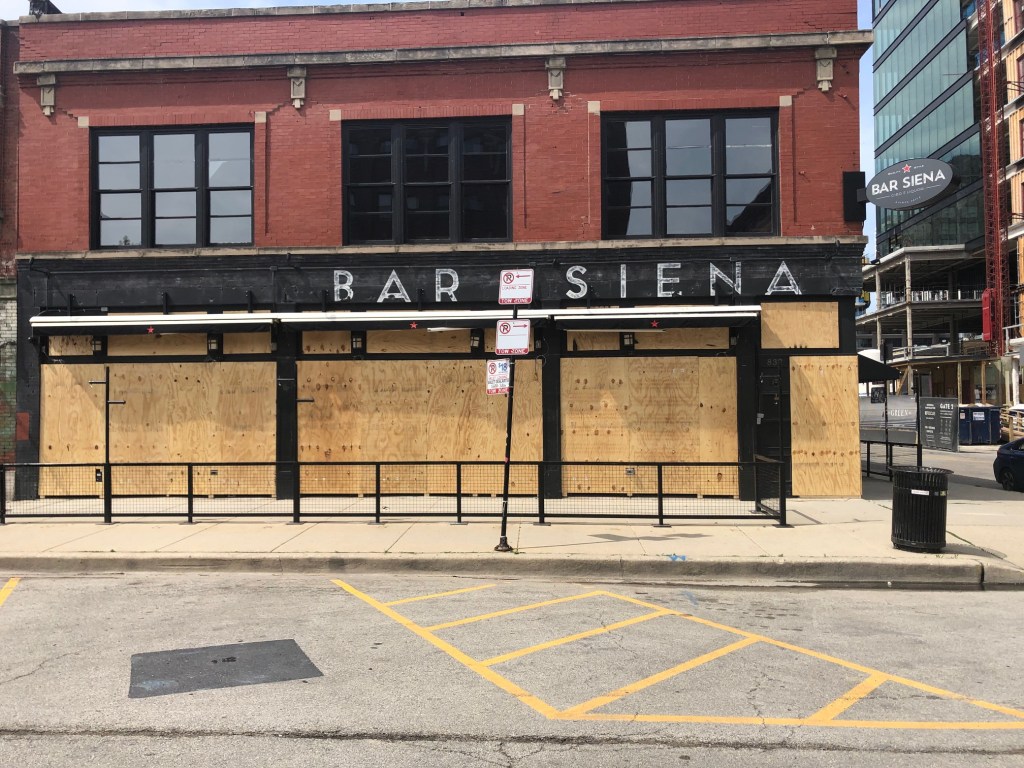 Connor Lacy, co-owner of Dirty Root, a modern American restaurant at 939 W. Randolph, said that he wasn't sure when his restaurant would open. 
"We'll probably watch what the others do and mirror them," Lacy said. He added that he'll have to either buy or rent additional tables for the outdoor dining.
Dirty Root was hit especially hard since the start of the pandemic because a lot of its lunch business was from nearby McDonald's corporate offices as well as Google, two companies with hundreds of employees who haven't been working from their offices in months. Additionally, Dirty Root would often cater corporate meetings, a segment of its business that has dried up. 
Sam Toia, president and CEO of the Illinois Restaurant Association, said restaurant sales have been down 80 percent across the board, and while being allowed to have outdoor diners helps, it's not a magic bullet. Many restaurants will have to incur the cost of outdoor furniture as well as sanitizer and PPE, along with the cost of carryout containers that many have been paying already to do carryout and delivery.
Other restaurants on Randolph said they will welcome outdoor diners soon.
Cruz Blanca Brewery & Taqueria, 904 W. Randolph St., will open Thursday. Nando's Peri-Peri- at 953 W. Randolph St., which has outdoor seating in front and in back of the restaurant, will open Saturday. 
Read all of Block Club's coverage on outdoor dining here.
Block Club Chicago's coronavirus coverage is free for all readers. Block Club is an independent, 501(c)(3), journalist-run newsroom.
Subscribe to Block Club Chicago. Every dime we make funds reporting from Chicago's neighborhoods.