CHICAGO — Mayor Lori Lightfoot said she's "very concerned" about Chicago Police chases the day after a woman, 37, was killed when a Chicago Police car crashed into her during a pursuit.
Lightfoot said officials don't yet have "all the facts" in the fatal Wednesday night chase, and she declined to comment on it specifically.
But the mayor did say she asked the city's chief risks officer to start reviewing the existing police pursuit policy last year, and she wants officials to recommend changes and training.
"But let me say that: I've been very concerned about police pursuits since I became mayor. The frequency of them, that they cause death … the whole works," Lightfoot said during a Thursday press conference. "We will be making an announcement shortly about what the new policy is and what the training is."
Lightfoot said pursuits are "one of the most deadly" exercises police officers engage in and should be done in "very limited circumstances" and under the direction of supervisors.
One man was taken into custody after the chase — but it involved multiple crashes and left 37-year-old Guadalupe Francisco-Martinez dead.
Officers saw the man, 22, driving a Jeep and attempted to stop him near the 9400 block of South Union Avenue because they thought the car was connected to "numerous crimes committed in neighboring suburbs," a Chicago Police spokesman said, citing preliminary information.
An Illinois State Police spokeswoman said the Jeep was wanted in at least one homicide.
The driver took off and police chased him. The 22-year-old went to Irving Park Road and Keystone Avenue, where he was involved in a car crash, police said.
The man got out of the car and ran to a gas station in the 3900 block of West Irving Park Road, where he stole an SUV that had been left running with its keys in the ignition, police said. He drove east on Irving Park Road as police continued to chase him.
While chasing the man, a police car crashed into someone driving a Ford Explorer near the 1600 block of West Irving Park Road, police said. A woman, 37, in the Explorer was taken to Illinois Masonic Hospital, where she was pronounced dead.
The police car involved in the crash was marked and had its emergency equipment on, police said.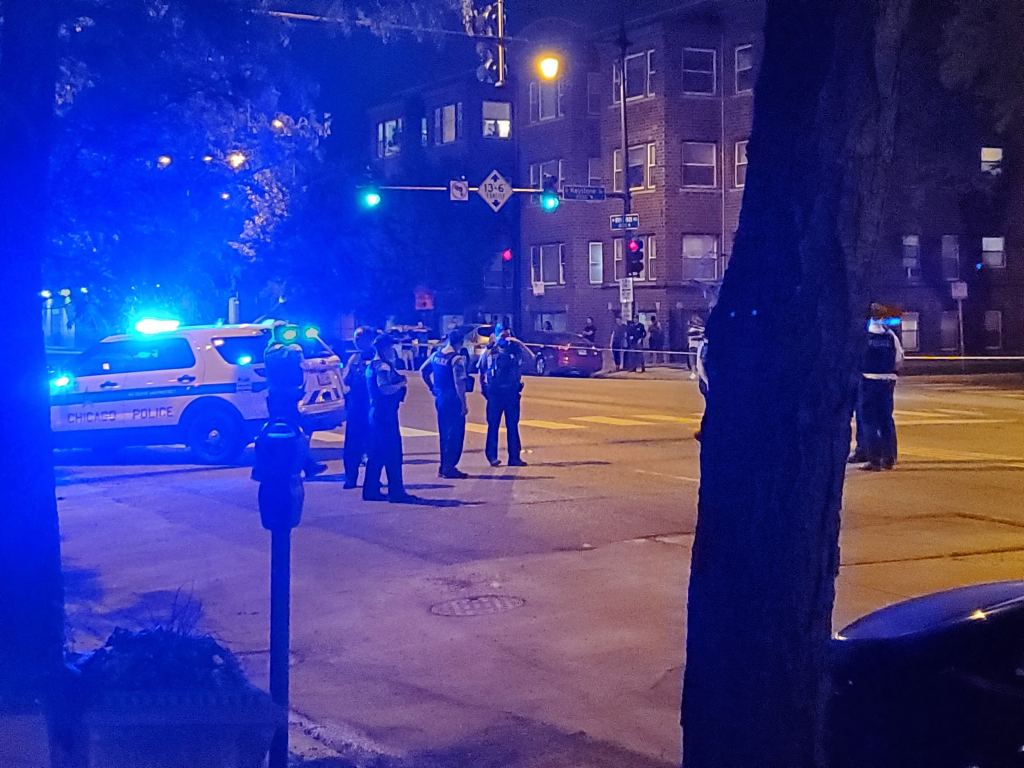 The officers spun out due to the crash and hit a Hummer stopped at a red light, police said. Three people in the car — a man, 62, and two women, 29 and 44 — were taken to Northwestern Hospital in fair condition for observation.
Two police officers were taken to hospitals in fair condition.
The 22-year-old driver continued to drive away, but he crashed into a pole. He got out of his car and tried to run away but was arrested 10:13 p.m. in the 800 block of West Pershing Road, police said.
The man was taken to University of Chicago Medical Center, where he was in serious condition, police said.
An investigation is ongoing.