WEST TOWN — When Noble Square resident Antonio Seawood walked to the corner of Chicago and Ashland avenues on Tuesday he wasn't sure what he'd find. 
Just the night before, Seawood, who is Black, walked around the neighborhood with his 6-year-old son, surveying the damage from looting and answering his son's questions: "Why are people different? Why does it matter?" 
Tuesday afternoon, he saw a much different scene: crowds of white neighbors packing the four corners of the busy intersection, holding signs and chanting George Floyd's name; volunteers distributing bottles of water and hand sanitizer; drivers honking their horns in support. 
"Not many people out here look like me," Seawood said. "It's powerful. Nothing's gonna get done without allies. We've been through this. … At the end of the day, we don't have power by ourselves."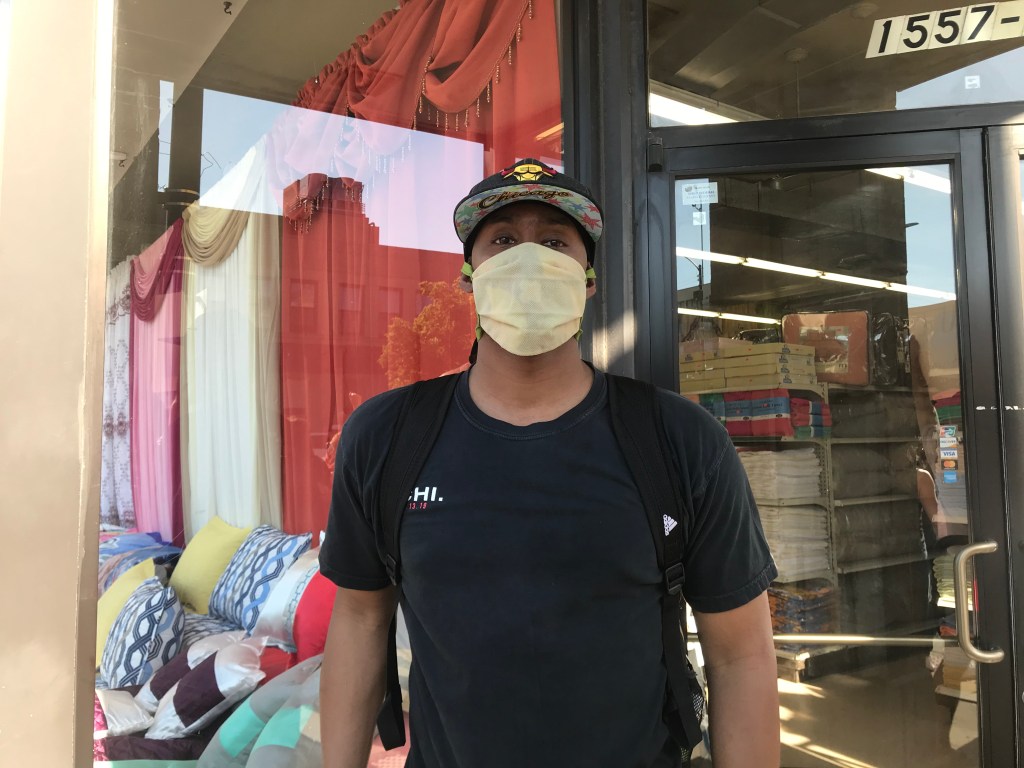 Seawood was one of more than 150 people — many of them West Town neighbors — who participated in a peaceful protest 4-6 p.m. Tuesday. 
Jocelyn Prince, of Rogers Park, and Madison Kamp, of West Town, organized Tuesday's protest only hours before it took place.
Protesters held signs they had made on the backs of cardboard boxes. Messages written in black sharpie included "Honk for George" and "No justice no peace."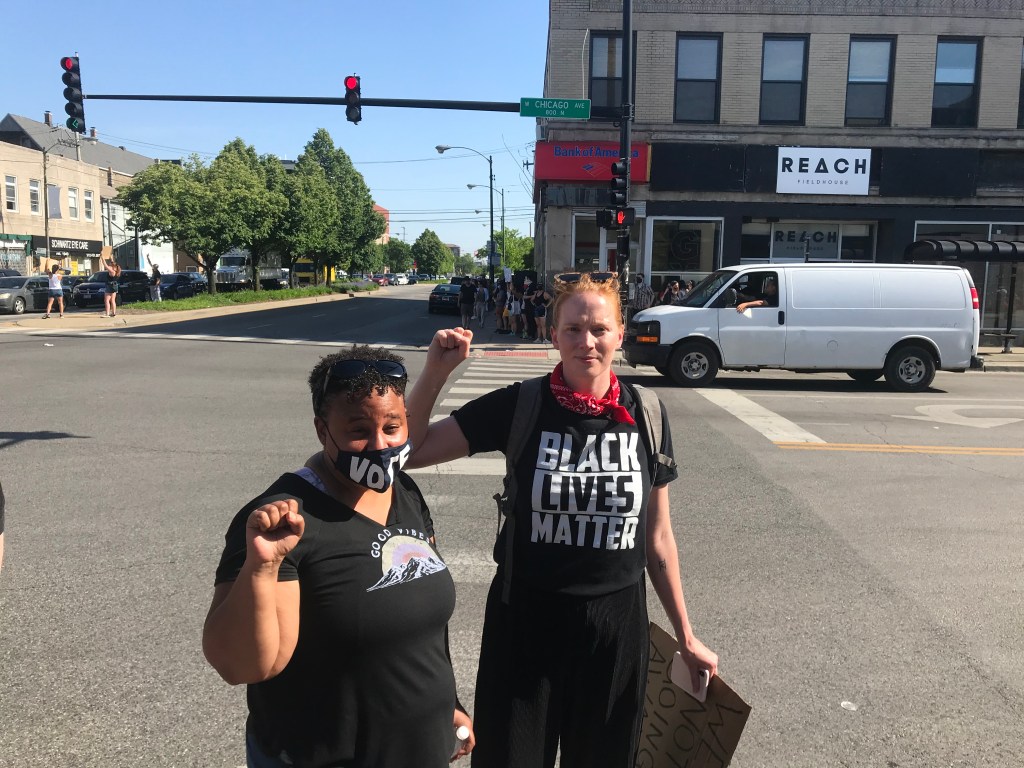 Prince, who worked on 2008 and 2016 Democratic presidential campaigns, said Tuesday's protest was easy to plan.  
"This sort of thing anyone can do," she said. "We all have a role to play in the revolution." 
The organizers intend to continue planning daily intersection takeovers until justice is served for George Floyd, Prince said. 
They will likely focus on busy intersections in neighborhoods on the North Side where, Prince said, racism is easily "concealed" if white Chicagoans choose to ignore it. 
RELATED: George Floyd Protests In Chicago: The Weekend In Photos
Nina Fernandez and Colleen Genetos live in the same building in Ukrainain Village. They heard about the protest and spent 30 minutes making a large sign that said, in black paint, "Black Lives Matter." 
Nancy Michaels, another neighbor, helped hold the sign. She said she wants to see Mayor Lori Lightfoot go beyond reforming the Police Department. 
"We need to create another system, a community-driven system … not a state-driven system," she said. "The roots of police violence are too deep." 
West Town resident Michael Collins stood on the median in Ashland Avenue with his boyfriend, Mario. While one white woman flipped them off, the vast majority of drivers honked their horns in support, Collins said. 
"It's amazing to see," he said. "I really feel a difference this time. … The Breonna Taylor story, it's like, enough. I just hope some real, substantial change comes from this." 
Humboldt Park residents Melissa Lane and William Kist described West Town's protest as a calmer ones. Lane said she was at a Saturday march where she saw multiple incidents of police brutality — including witnessing a police officer pull down a Black man's face mask and pepper spray his eyes.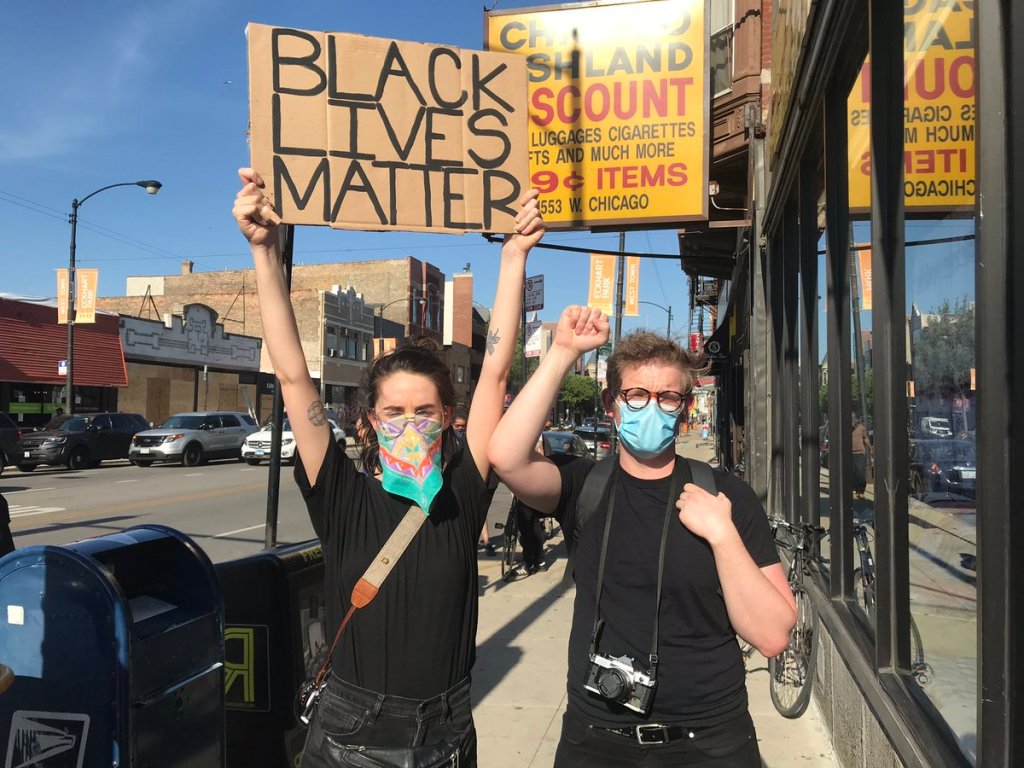 Emma Alamo, of Wicker Park, attended weekend protests leading up to Tuesday. Because she is immunocompromised she could not participate in the protests; instead she drove a pickup truck full of water bottles, hand sanitizer, face masks and gloves. Her friends handed them to protesters.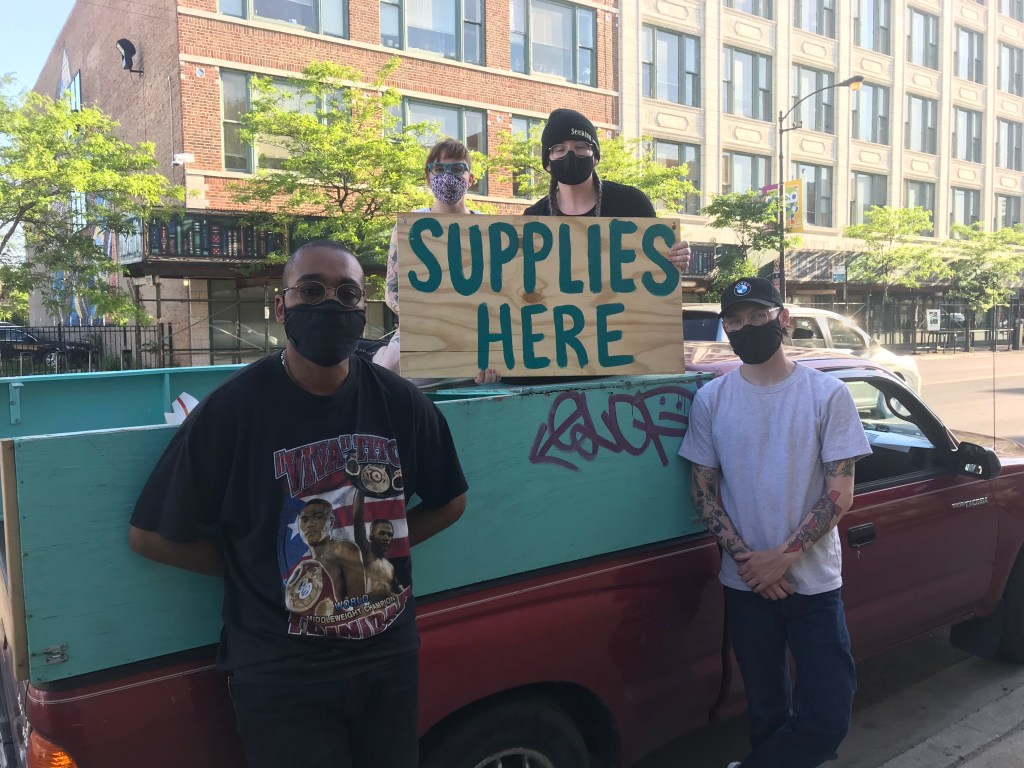 Seawood grew up on the West Side in Austin and Lawndale. He hopes for serious police reform and wants to see Lightfoot invest in education in Black communities. 
"People are brought up to believe they're not good enough … Can't read, can't write," he said. "I've managed. It's not easy. I'm a testament to that." 
RELATED: Chicago Police Reforms Coming Within 90 Days, Mayor Lightfoot Promises
Seawood said he hoped his white neighbors who are protesting this week continue to fight alongside Black Chicagoans for "substantial" change. 
"This is a great show, but it's bigger than this," he said. "The polls are coming up. That's the biggest voice we have." 
Another protest is scheduled for 4 p.m. Wednesday in Rogers Park. Follow Kamp on Twitter for updates.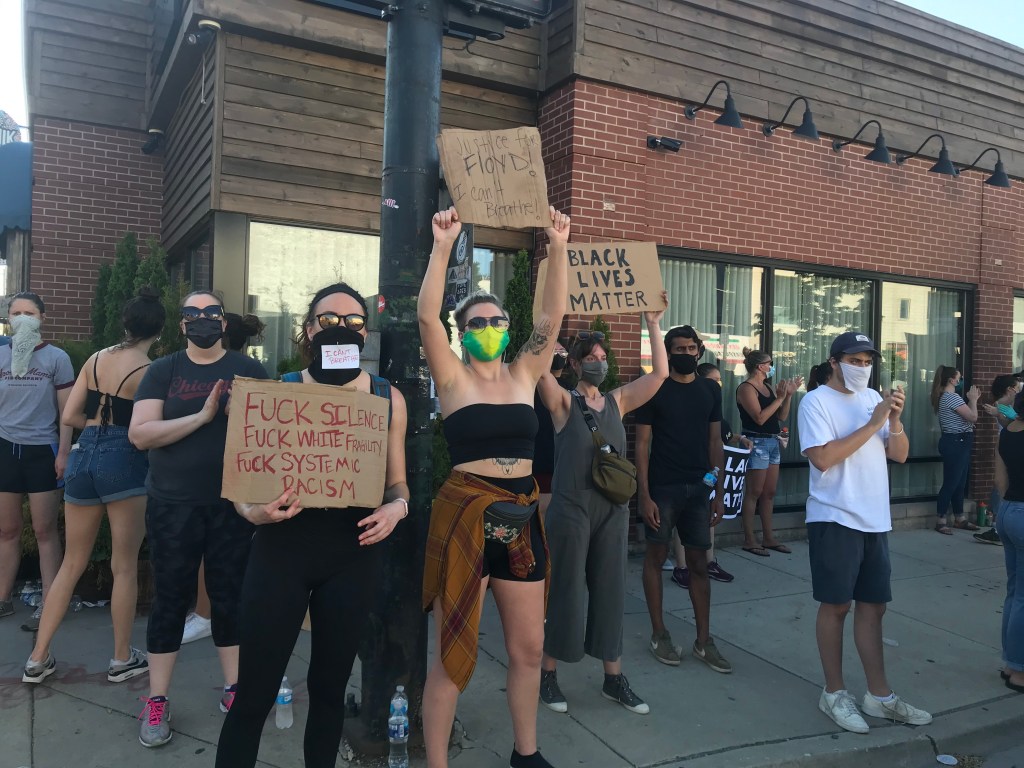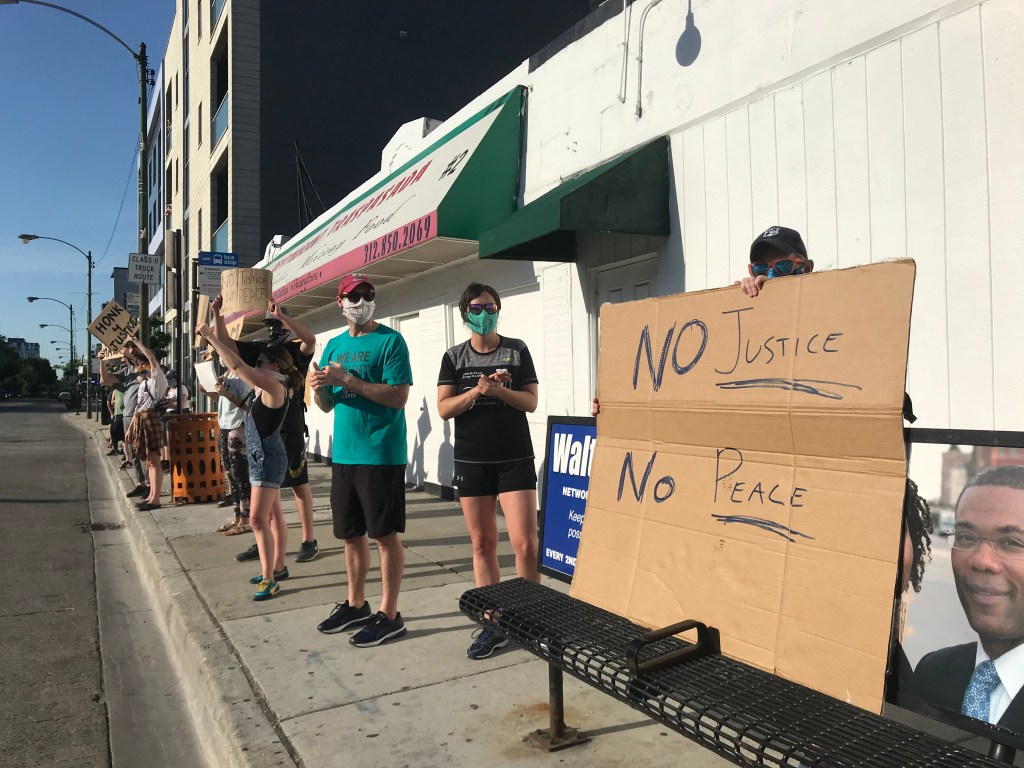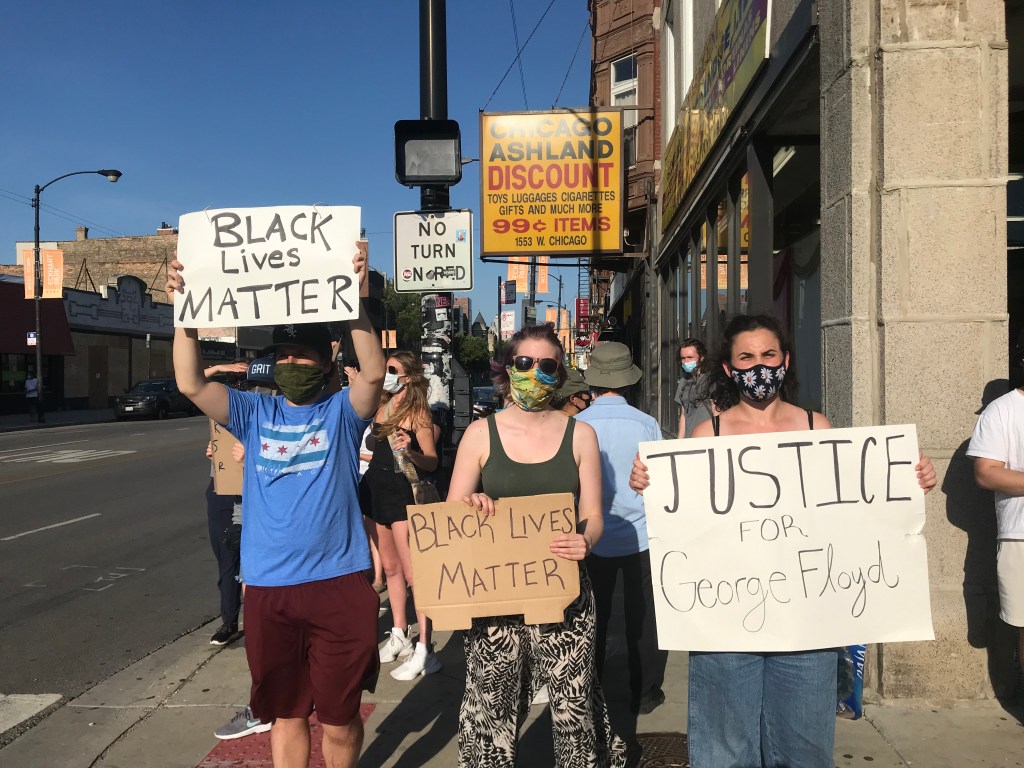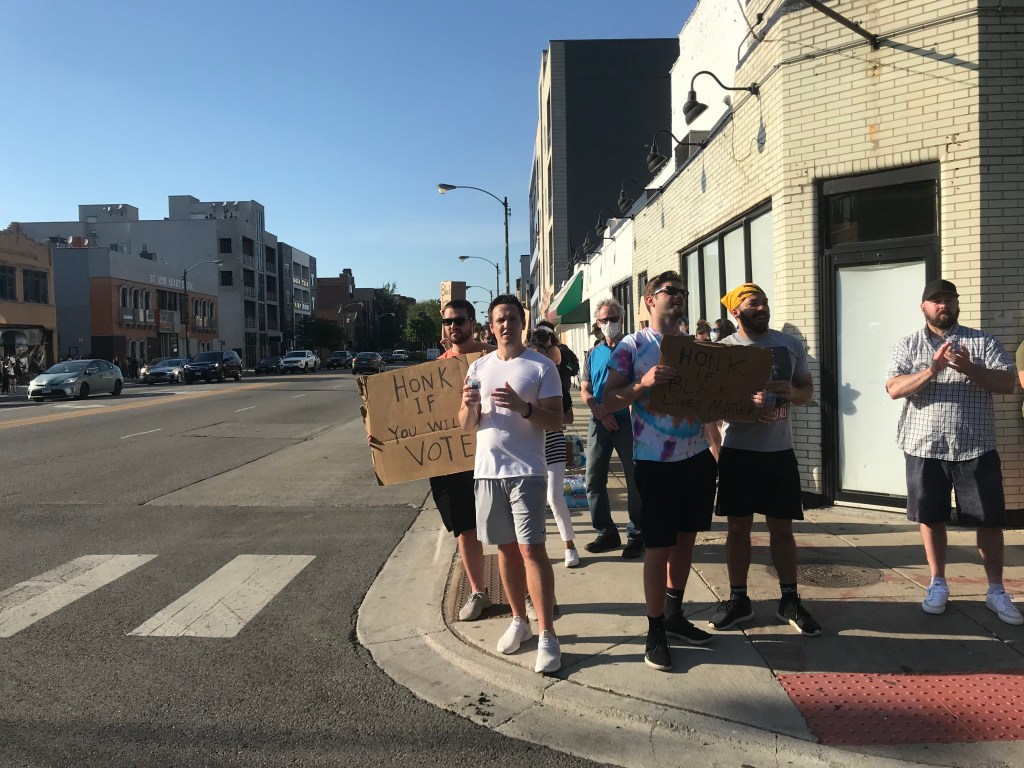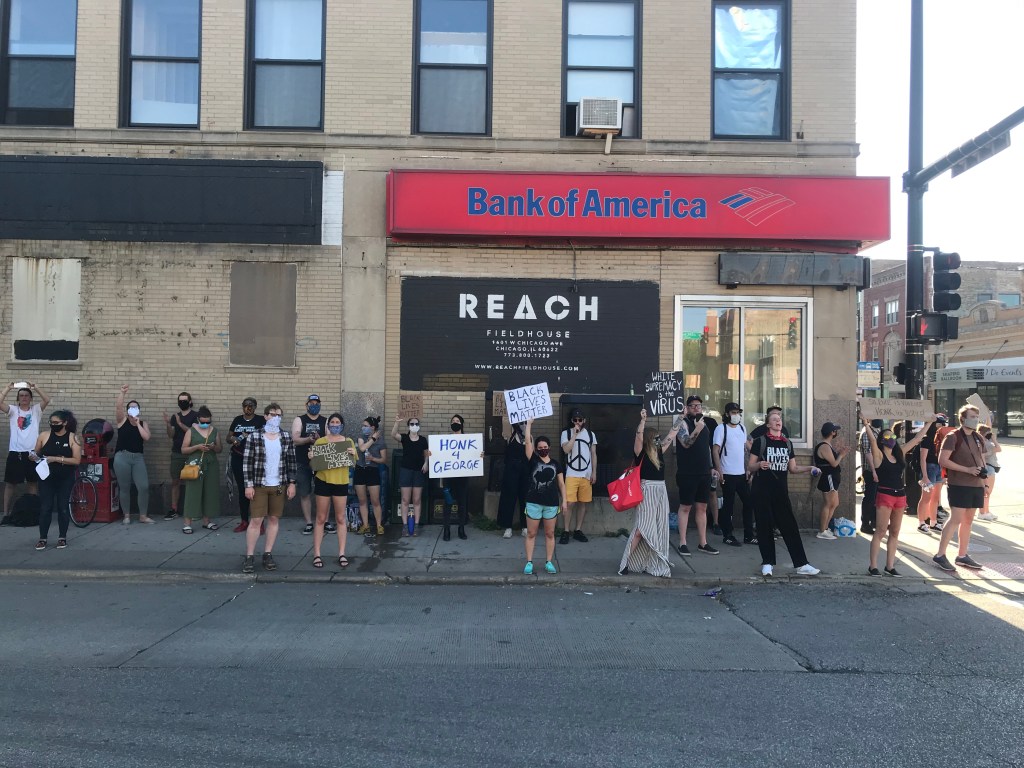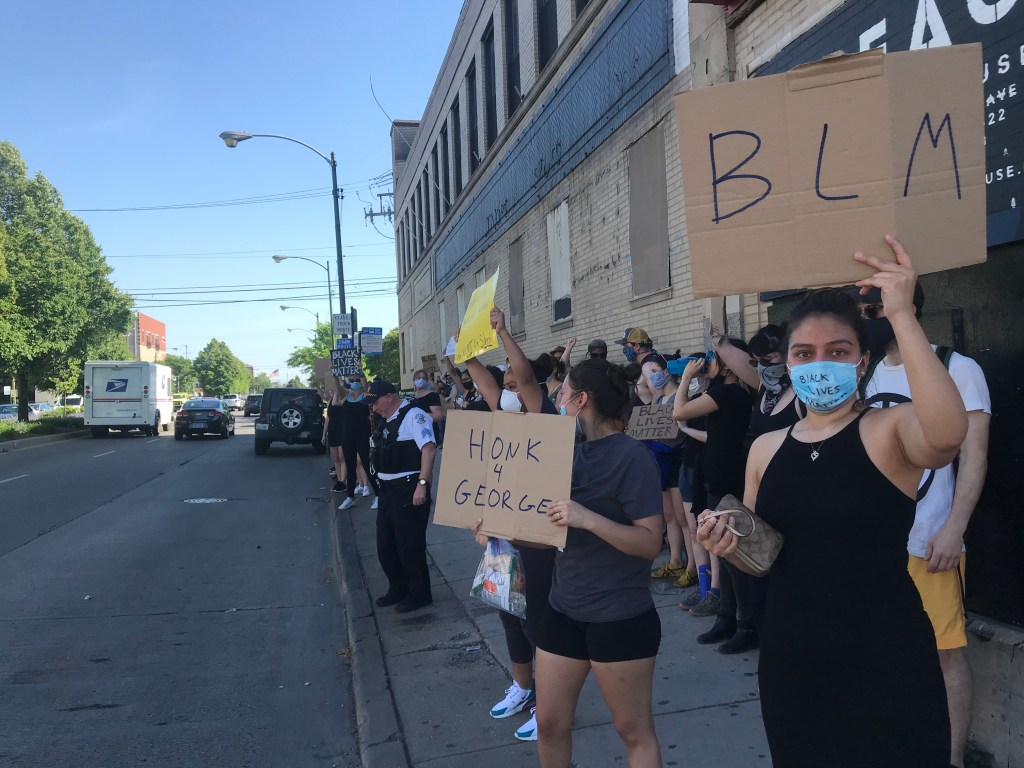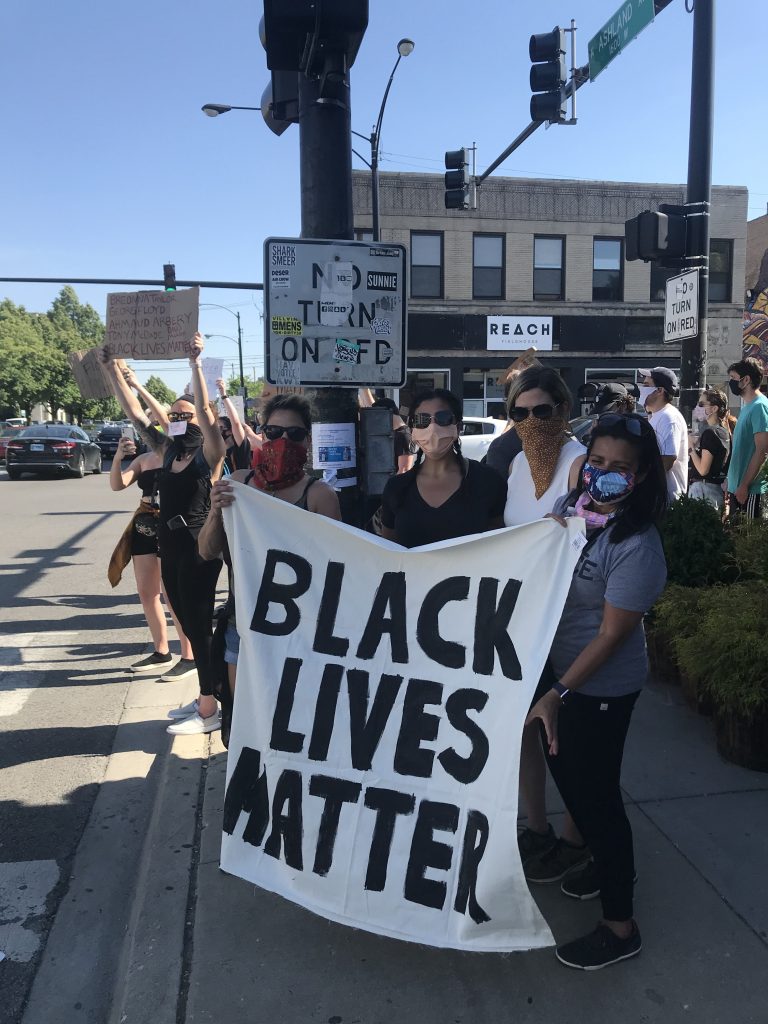 Subscribe to Block Club Chicago. Every dime we make funds reporting from Chicago's neighborhoods.
Already subscribe? Click here to support Block Club with a tax-deductible donation.