PULLMAN — Over the past 47 years, Old Fashioned Donuts in Pullman has become a staple of the Pullman community. But as riots ensued in different parts of the city, Old Fashioned was one of the many businesses in the Far South Side to be affected by the looting and vandalism.
Leda Edwards, granddaughter of Buritt Bulloch, owner of Old Fashioned at 11248 S. Michigan Ave., and two family members spent most of Sunday guarding the establishment.
"Everything was fine until after we left and we got a call from someone in the neighborhood saying that they had broken one of our storefront windows," Edwards said.
Soon after, a second storefront window broke.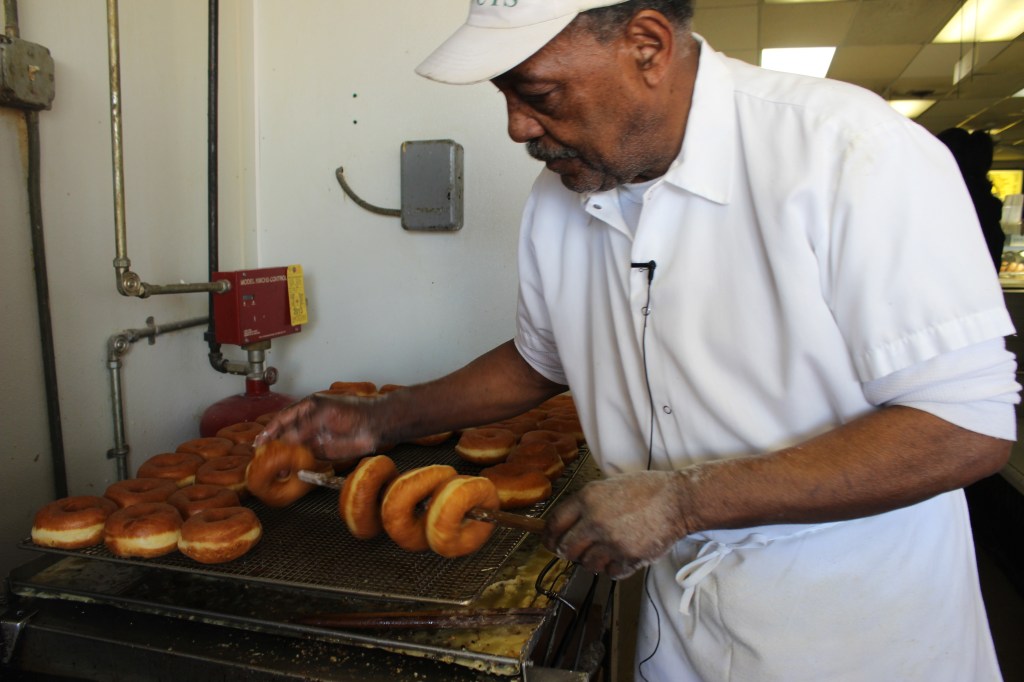 Fans of the beloved business and community members began reaching out in hopes of helping the business in any way they could, said Edwards.
This led Edwards and her cousin Drejauna Bulloch, to set up a GoFundMe page where the initial goal was $1,000 dollars to repair the broken storefront windows.
In less than 24 hours more than $10,000 had been raised. Within a day, more than $15,000.
"People just keep donating even after they realized that we reached our goal," said Edwards. "We put a cap on the donation because all we needed was to repair the window, but people still message me saying that they want to donate."
According to Tina Bulloch, manager of Old Fashioned and mother of Edwards, an anonymous customer has offered to pay for both windows and asked that the money be used to upgrade the establishment.
"A lot of people don't realize that, yes we have been around for a long time but we're not rolling in money," said Edwards. "There's a lot we need to fix including our AC, our roof and our floor. We were not expecting this many donations at all and I really appreciate that especially seeing the smile on my grandfather's face."
Despite needing new windows, Old Fashioned will continue to stay open from 6 a.m to 6 p.m. Monday-Saturday.
"To all of our patrons and friends, I am so eternally grateful to each and every one of you for hanging in here with me all these years," Buritt Bulloch said via the official Old Fashioned Facebook page. "My motto: You keep buying, we will keep frying!"