NORWOOD PARK — A 36-year-old Jefferson Park man was arrested and charged with felony criminal damage to property after using a golf club to break 85 windows at an elementary school that specializes in teaching children with special needs, police said.
"It was like, bang, bang, bang. I was like 'What is that?' So I looked out the back and it was one guy smashing windows," said a neighbor who called police.
The neighbor, who did not want to use her name, said she's lived near Daniel Carter Beard Elementary School at 6445 W. Strong St. for 15 years and this is the second time it's been damaged. In 2015, vandals painted swastikas on the school.
Chicago Police arrested Michael Mangan, 36, of the 4800 block of North Nashville Avenue, around 1:40 a.m. Wednesday. He's charged withe felony criminal damage to property.
In a statement, police said when officer got to the school they found Mangan breaking windows with a golf club. After a short foot chase he was taken into custody.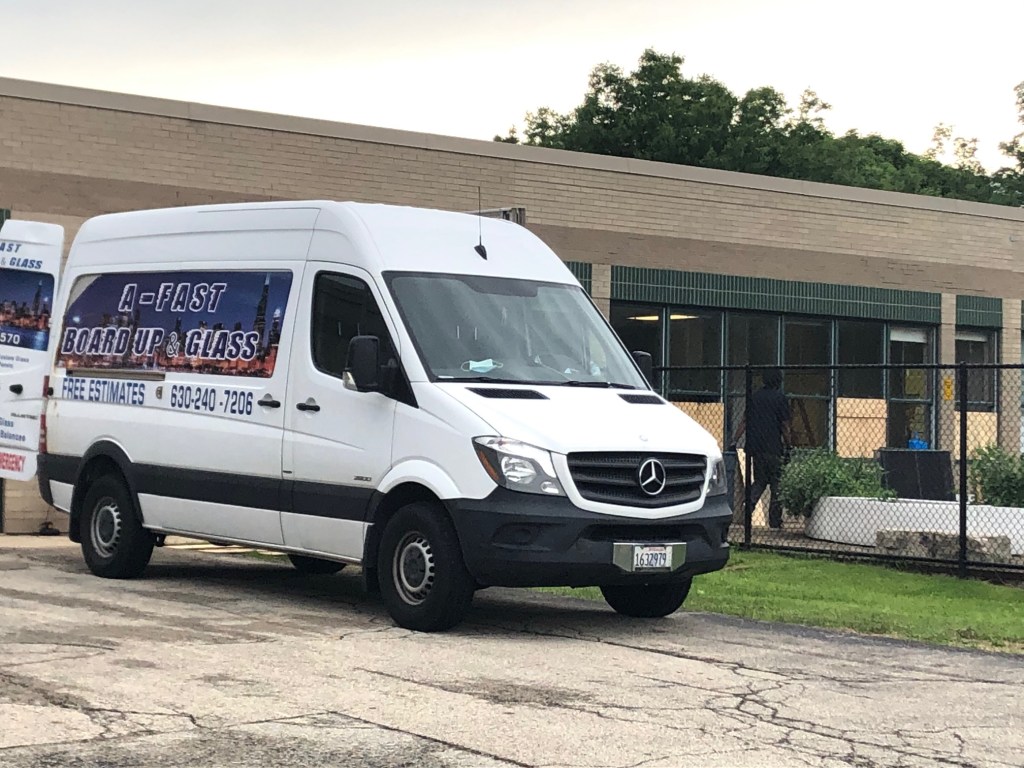 The neighbor who called police lives on Natchez Avenue and has a view of the rear of the school — the side that Mangan allegedly attacked. She was tempted to run outside when she saw the man through her window but used her better judgment.
"My first instinct was to run out there but I knew not to. I couldn't believe what I was seeing," the neighbor said. She said the police showed up 2-3 minutes later. 
"The cops came without their sirens. It was like a ton of cops, they jumped out and tackled him. It was like the TV show 'Cops.'" 
Along with Chicago Police, neighboring Harwood Heights officers showed up as well because Mangan is suspected of smashing the windshields of three cars in an alley before damaging the school. The border of Harwood Heights and Chicago is just a couple blocks from the school.
"All their windshields were shattered and one of the pillars, the arm that holds the glass in the windshield, he really must have whacked it hard because he really dented the hell out of it," said Harwood Heights Police Chief John DeVries, who responded to the scene early Wednesday.
DeVries said two of the car owners declined to press charges and they have not heard back from the third victim yet. He added he and Chicago Police officers from the 16th District counted 85 windows that were broken.
As for Mangan, DeVries said he has a prior criminal history but could not elaborate.
In a letter to Beard parents and neighbors, principal Manda Lukic said nothing was taken from the school and the damage was confined to the windows.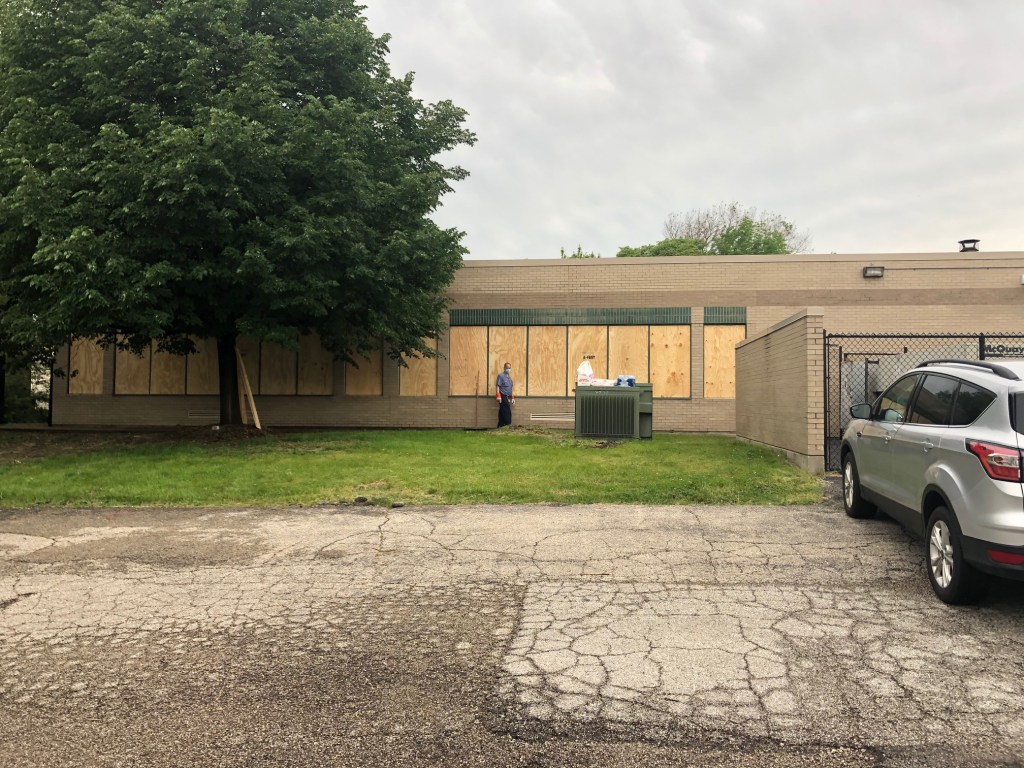 Later Wednesday morning, a board up company was working on the windows while school staff members watched in the parking lot. School is not in session but the staffers said they showed up for support. 
Jose Gutierrez, who lives a block from the school, and whose 10-year-old son often plays on the school's playground said "I'm glad they got the guy. It's a shame that he had to do all that damage before they got him."
Gutierrez added that he was relieved to learn the offender seems to have acted on his own.
"One of my first suspicions was that he was trying to make it look like something bigger or worse. I heard about the threats supposedly made going around on Facebook and Twitter about destruction on the Northwest Side but a lot of it seems fake to me. Rioters or looters just do things on the spur of the moment. I think people are just trying to scare us in this close to suburban area. To me it seemed like someone using this to scare us," Gutierrez said. 
Patti Vasquez, of nearby Gladstone Park, who has a son that attended the school until 2015,  said she learned about the incident after receiving text messages from friends Wednesday morning.
"It's sad because you have the sense that some people are using our current situation, the current tensions as a cloak to do damage. It's a school where you want to know that our kids are safe."