WEST TOWN — Inspired by similar efforts in other neighborhoods, West Town neighbors gathered along Chicago Avenue on Monday in an effort to protect small businesses from looting.
The goal was not to protest what's happening in the city, neighbor Neal McKnight said — but rather to deter would-be looters from targeting locally-owned shops while simultaneously supporting the Black Lives Matter movement.
They brought lawn chairs, beer and ordered pizza. From a safe distance they hung out from as early as 5 p.m. to as late as 2 a.m.
By 6:30 a.m. Tuesday, not a single family-owned West Town business was looted. The Family Dollar, which neighbors helped board up on Sunday, was also spared.
"This is community," McKnight said.
In what McKnight called "positive loitering," the tactic mimicked actions taken by other neighbors across the city.
For example, Logan Square restauranteur Esam Hani recruited 10 friends, family members and employees to help him warn people with armfuls of stolen goods headed in their direction to stay away.
RELATED: Logan Square Business Owner Camps Out To Prevent Looting: 'You Have To Protect What's Yours'
While Chicago Avenue was spared Monday, the West Town commercial strip did see some break-ins over in the weekend; Loop Liquors was hit, as was Walgreens, Marianos and a couple cell phone stores.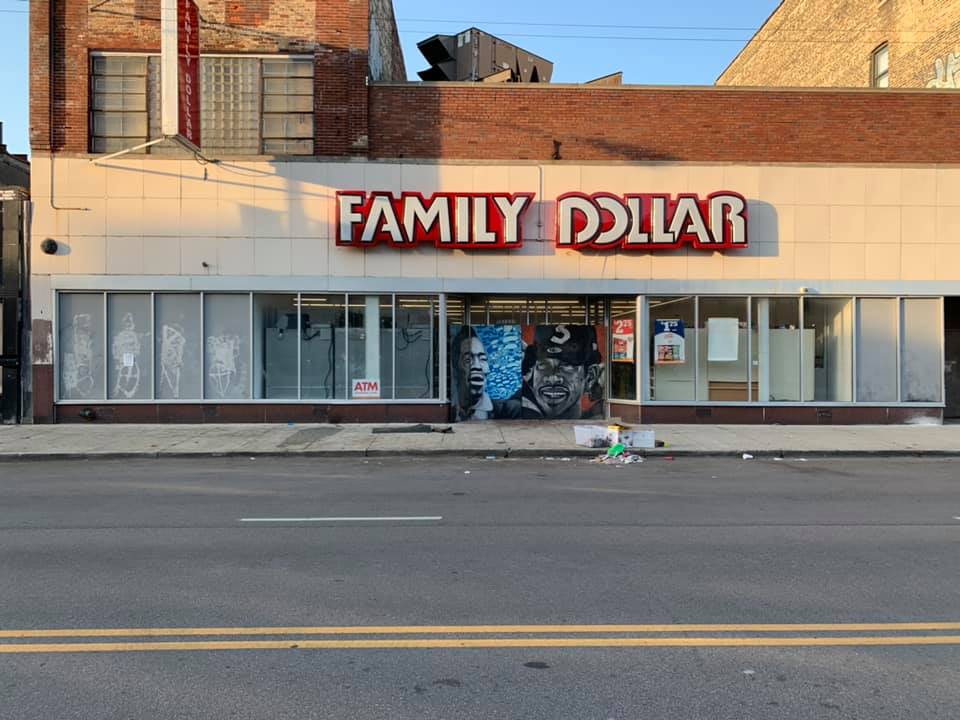 Many small businesses neighbors hoped to protect from looting are ones that were already reeling from the financial effects of the COVID-19 pandemic, McKnight said.
Some business owners participated, too. For example, the owners of Six06 Cafe Bar, Cleos Bar and Grill, Soulé and the Fifty/50 Restaurant Group — the parent company of Roots Handmade Pizza and West Town Bakery — hung out.
RELATED: West Town Photographer Chronicling The Faces Of Business Owners 'Behind The Locked Doors'
Neighbor Lauren Young sat with a group of friends near the corner of Chicago and Ashland avenues.
While she can't say for certain the tactic prevented looting, she suspected neighbors did make a difference.
RELATED: Neighbors Clean Up Wicker Park, Bucktown Following Looting Of At Least 40 Businesses — Including Family-Owned Shops
After the city saw more than 65,000 911 calls on Sunday, Young said she hoped her neighbors' actions could alleviate the burden on first responders
Around 11:30 p.m., a peaceful protest moved down Chicago Avenue. Police officers escorting protestors gave Young's group a thumb's up.
"There are only so many police officers," she said. "They can't be everywhere at once."
McKnight said he plans to sit at the corner of Chicago and Winchester again Tuesday.