NORTH LAWNDALE — Mayor Lori Lightfoot's move to restrict access to Downtown moved both peaceful protests and looters to the neighborhoods Sunday, leaving West Siders to fend for themselves, leaders said.
In Black communities on Chicago's West Side, the police, city officials and residents "lost total control of the situation," said State Rep. La Shawn Ford. Police were nowhere to be seen, he said, and businesses were left to fend for themselves. Fires and looting destroyed longtime businesses.
"The police have decided that they're not going to protect businesses on the West and South Sides of Chicago," Ford said, who represents much of Austin. "They are now focused only on protecting businesses downtown after the looting happened to the central business district."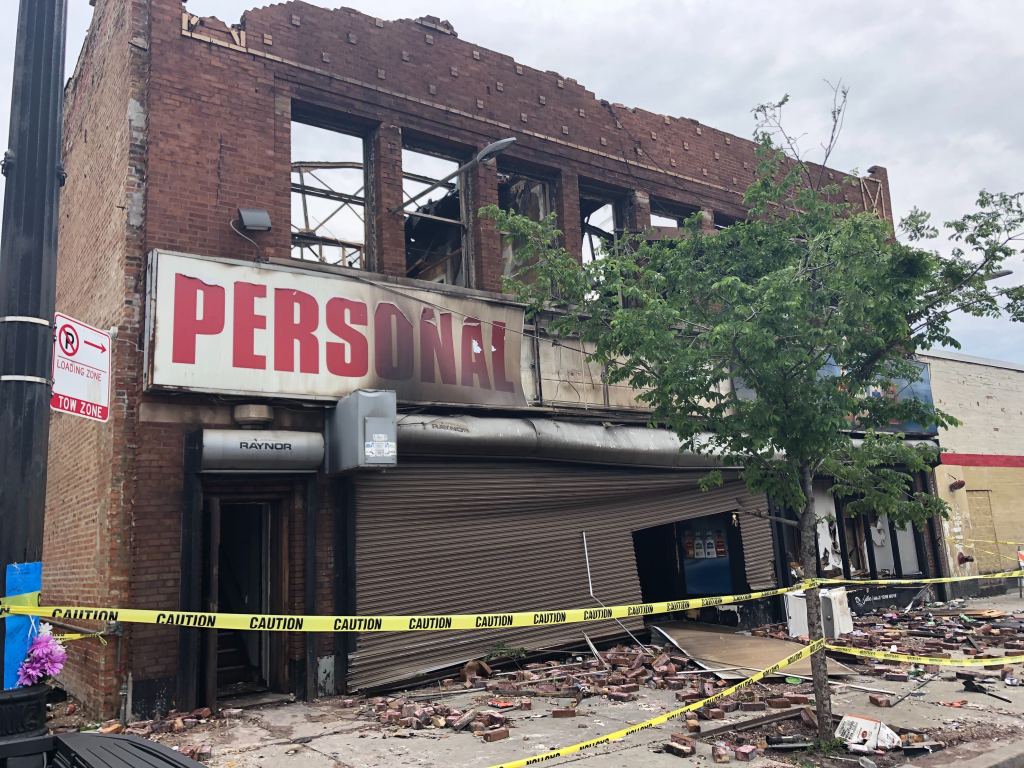 After talking to several officers in the area, Ford said it appeared police had "thrown their hands up" and weren't protecting the small, family-owned business on the city's underresourced West Side. Without access to the same insurance, capital and loans big-box stores have, West Side businesses will struggle to rebuild, Ford said.
RELATED: City Will Rebuild Destroyed Neighborhoods On South, West Sides And Beyond, Lightfoot Says
"It's really an example of how the West and South Sides have been neglected by the city and state forever. … If you look at downtown, other communities, you're going to see a huge police presence guarding those neighborhoods," Ford said. "And these communities are going to be the hardest hit and have the hardest time recovering."
Mayor Lori Lightfoot and Chicago Police Supt. David Brown denied these allegations Monday, saying the majority of police enforcement efforts were on the South and West sides. Mayor Lightfoot also vowed to help rebuild these business districts.
Latrice Wallace and family members in the 4100 block of West Madison Street were cleaning up the damage Monday morning.
"At the end of the day it's still our community, someone has to clean up this mess," Wallace said. "We're still sad about what happened to Mr. Floyd, but that's not stopping us from helping our community."
She brought her daughter, younger sister and other family members to assist.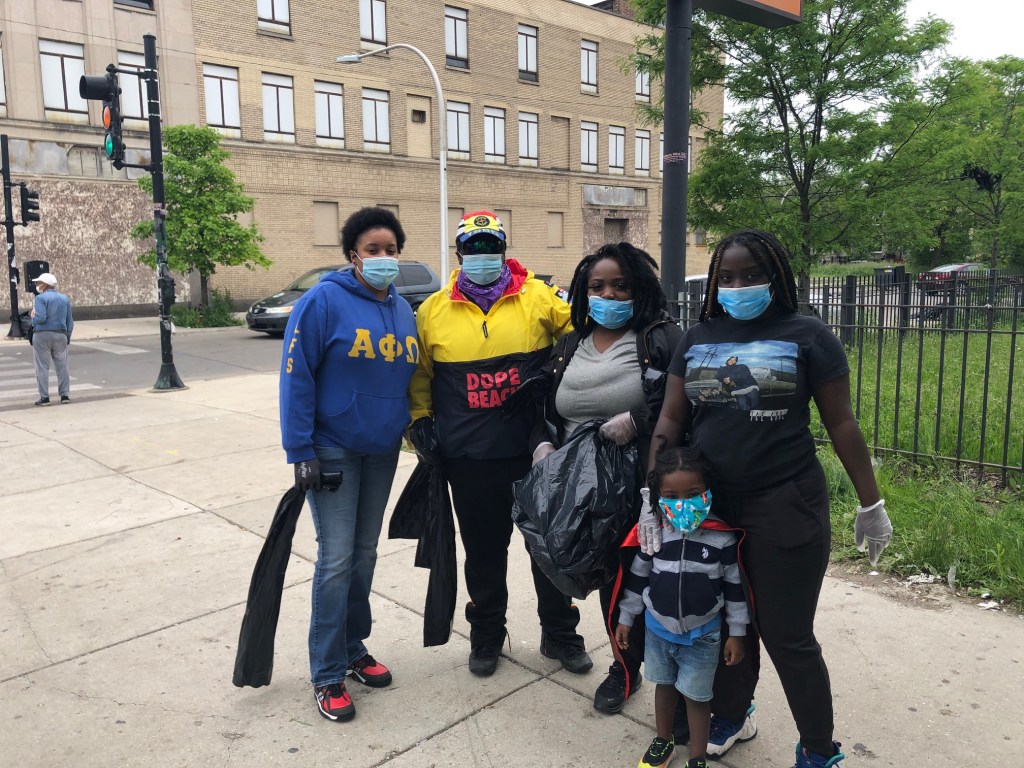 Ald. Michael Scott (24th), who lives in North Lawndale, said the the riots, looting and burning of buildings across the West Side this weekend is a painful reminder of the violence that erupted in the area after the murder of Dr. Martin Luther King Jr. in 1968.
"I wish individuals knew or studied the history of North Lawndale. How in '68 there were massive riots because of the assassination of MLK, and we suffered," Scott said. "We tried to bring back the business corridors, and we were not successful."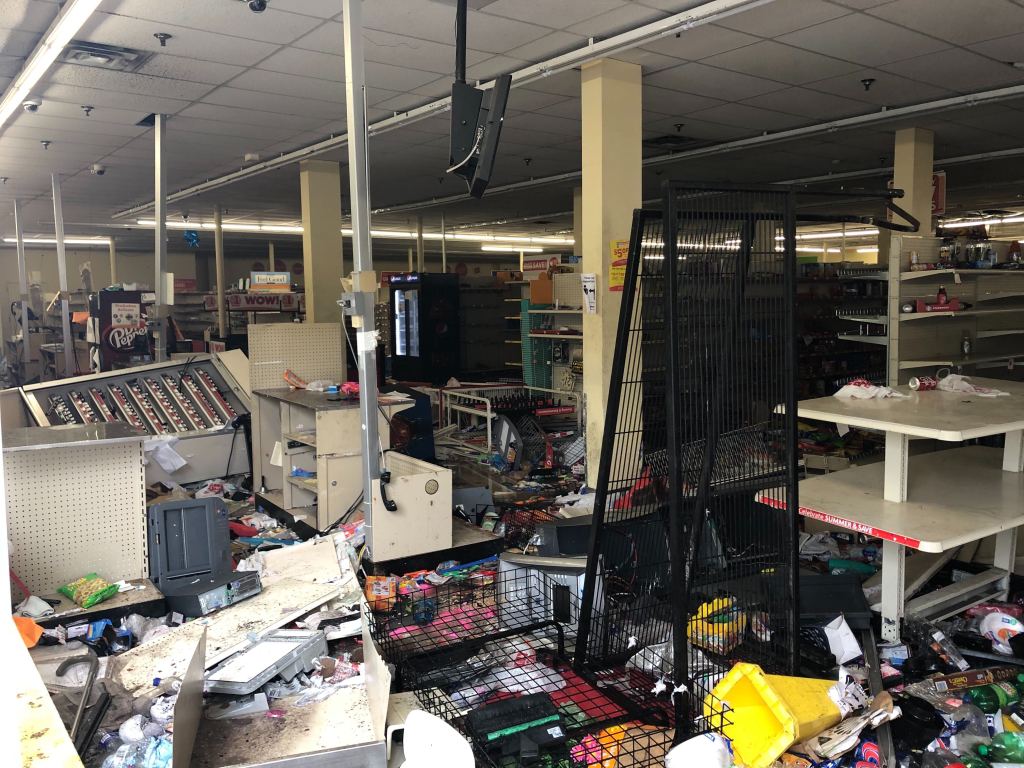 After the riots, many businesses in Garfield Park and North Lawndale were forced to close or burned down and the area never recovered. An abundance of vacant lots remain in the area from shops and homes that were burned down and never rebuilt.
Residents credit the riots with initiating a decades-long period of complete disinvestment by the city on the West Side.
"History is just repeating itself," Scott said.
Pascal Sabino is a Report for America corps member covering Austin, North Lawndale and Garfield Park for Block Club Chicago.
Block Club Chicago's coronavirus coverage is free for all readers. Block Club is an independent, 501(c)(3), journalist-run newsroom.
Subscribe to Block Club Chicago. Every dime we make funds reporting from Chicago's neighborhoods.
Already subscribe? Click here to support Block Club with a tax-deductible donation.