WEST HUMBOLDT PARK — In the aftermath of the theft and destruction that swept through the city's West Side over the weekend, a West Humboldt Park resident is stepping up to help people and businesses in need.
Charles Pickett, 25, called off work on Monday and now is in the middle of organizing a neighborhood cleanup after people ransacked businesses on the city's under-resourced West Side, separate from peaceful demonstrations protesting the killing of George Floyd throughout the weekend.
He's also raising money for the local nonprofit West Humboldt Park Family and Community Development Council via GoFundMe. The money raised will go to business owners and other people in need.
"If we can give them $100-200 to help fix their windows, that's something that helps relieve pain on their end," Pickett said.
A few intersections in the area — Kedzie and Chicago avenues, North Avenue and Pulaski Road and Madison Street and Pulaski Road — were hit particularly hard, according to Pickett.
Pickett said he supports the Black Lives Matter movement and his way of showing support is to pick up the pieces after the protests and the looting, and rebuild the community. Pickett said his family has lived in the neighborhood for decades.
"It's important people understand the bigger picture," Pickett said. "It's people who haven't had jobs in a few months. There's only been one stimulus check. People don't know what to do. People are struggling. Backs are against the wall.
"What we can do is focus on how we can react it. We can change our reactions and push the good energy."
On Monday, some storefronts at North Avenue and Pulaski Road were boarded up. A group of residents stood outside of a looted First Midwest Bank at 3956 W. North Ave., near shattered glass and empty cash register drawers.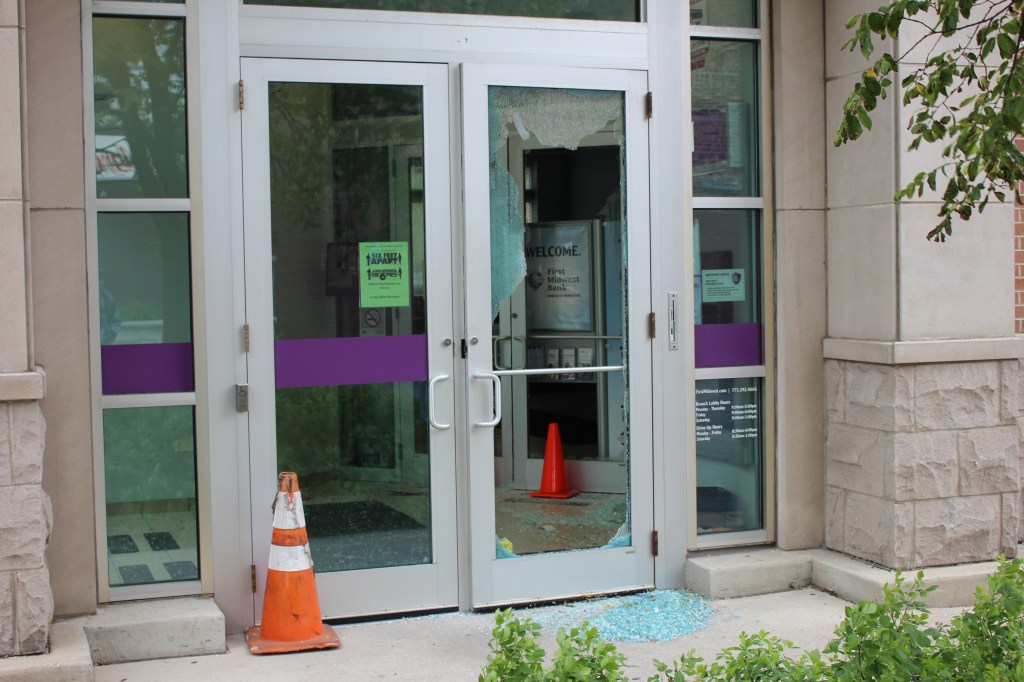 Adam, a longtime resident of West Humboldt Park who declined to give his last name, said he worries about getting basic necessities like medicine with stores being closed due to the break-ins. The nearby Walgreens, at 1627 N. Pulaski Road, was also looted.
"How is somebody going to buy a gallon of milk if the store has been looted and there's nothing there?" Adam said.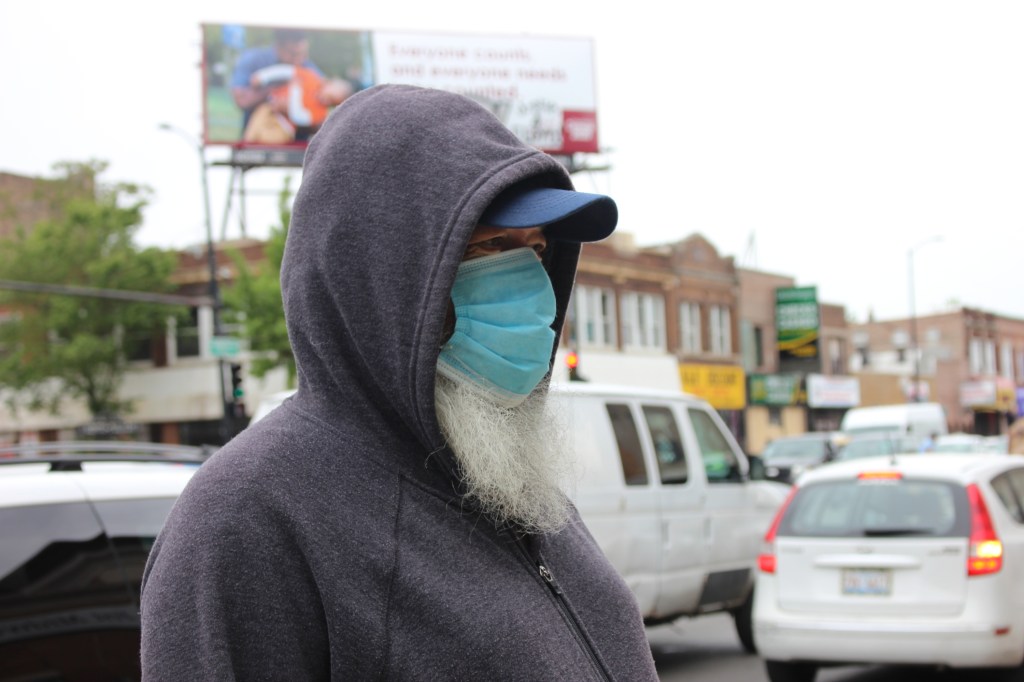 Pickett said he's trying to get his 20-something friends to join him in the cleanup efforts to make sure businesses can reopen and people like Adam can get the help they need.
"I think this starts with us. We are young enough to experience and learn. But we're old enough to set the example and put it into effect in real time. That's what I want to do. I'm tired of sitting around and watching. If there's any time to act, now is the time," he said.
To get involved with Pickett's neighborhood cleanup, email him directly at charlespickett95@gmail.com.
Subscribe to Block Club Chicago. Every dime we make funds reporting from Chicago's neighborhoods.
Already subscribe? Click here to support Block Club with a tax-deductible donation.