SOUTH CHICAGO — State and city funding will support massive overhauls to senior housing and the development of a community center at the former South Chicago YMCA, while ensuring the apartments remain affordable.
The $26 million project at 3039 E. 91st St. will renovate 101 senior apartments, bring energy-efficient heating and cooling systems for the building, and add a new roof and landscaping improvements.
Recreational facilities that have gone unused since the YMCA closed in 2017 will be transformed into the Salud Center, a 40,000 square-foot community space offering amenities and programming such as:
A computer lab for workshops, job certification programs and coding
Meeting space for local organizations
Health and wellness screenings and disease prevention programs
A sensory gym offering physical therapy to young children with developmental disabilities
A large auditorium
Nonprofit developer Preservation of Affordable Housing will be the property's landlord, while South Chicago nonprofit Claretian Associates will operate the Salud Center's programming and move its headquarters to the building.
Construction on the exterior will begin in mid-2020, with interior
renovations starting in 2021.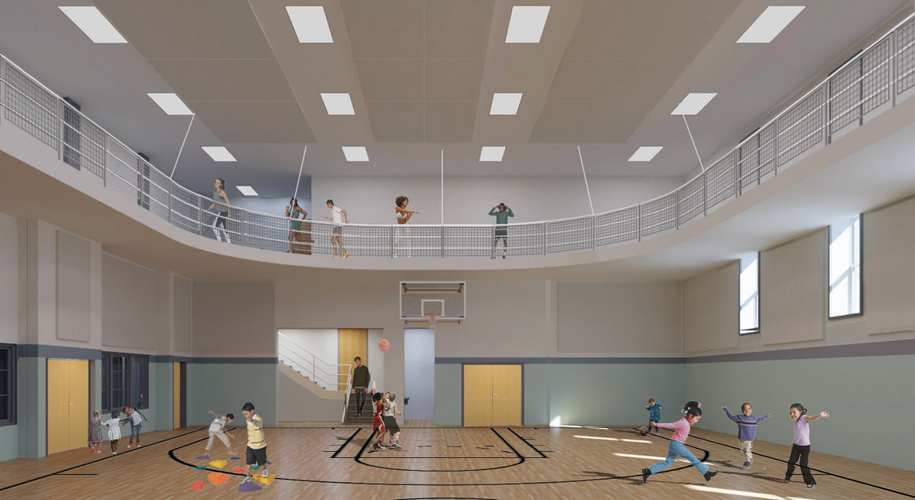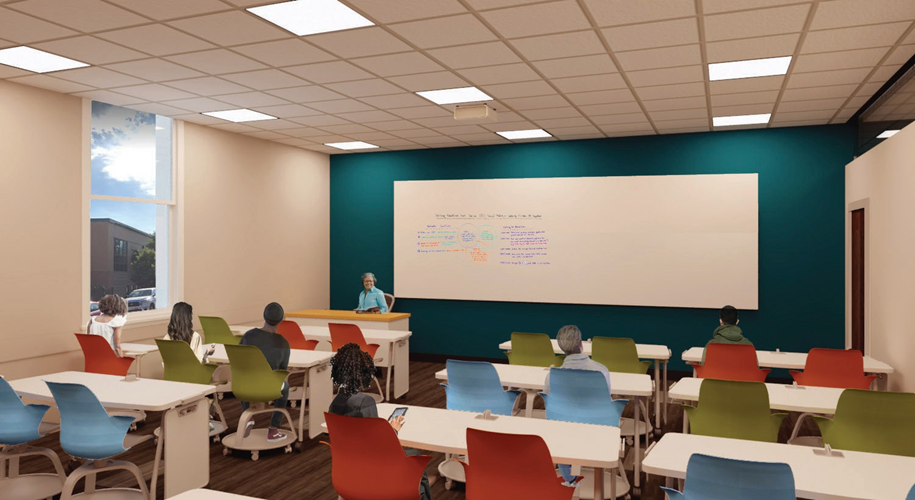 The project will be funded through a $4.65 million loan from the city's housing department, a $1 million loan from the state Housing Development Authority, Low-Income Housing Tax Credits and tax-exempt bonds.
"The main thing was really — not just for the seniors, but for the community — to get this place activated again," said Bill Eager, a senior vice president with the development company. "This was really a hub of activity in the heart of South Chicago until the YMCA closed."
POAH and Claretian Associates purchased the building from the YMCA in early 2019. The funding will keep the senior apartments affordable for the next 40 years, officials said.
Even more upgrades could be on the way if South Chicago wins the $10 million Chicago Prize later this summer. Claretian Associates is part of a coalition of community groups behind the proposal.
Plans for the prize money include re-opening the building's pool and the completion of the Salud Center's basement floor, with space for health services and other nonprofits, according to Claretian Associates executive director Angela Hurlock.
The Chicago Prize also would fund eight other projects in South Chicago including a mixed-use, transit-oriented development at 3211 E. 92nd St.; a "Calumet River Garden" at 92nd Street and Buffalo Avenue; and capital improvements to 53 senior housing units at Villa Guadalupe, 3201 E. 91st St.
"The YMCA was open for almost 100 years, and so its closing was a dramatic affect on our community," Hurlock said. "When we win the Chicago Prize, this will be an awesome rebirth for the community."
Subscribe to Block Club Chicago. Every dime we make funds reporting from Chicago's neighborhoods.
Already subscribe? Click here to support Block Club with a tax-deductible donation.