This story was updated at 8:17 p.m. on May 28 after Block Club Chicago interviewed the California Clipper's landlord. Read our latest story here.
HUMBOLDT PARK — The California Clipper, a Humboldt Park speakeasy dating back to 1937, has closed for good.
The Clipper, 1002 N. California Ave., was taken over by restaurateur Brendan Sodikoff in 2014. Sodikoff, the CEO of Hogsalt Hospitality, also owns Green Street Smoked Meats, Au Cheval and Gilt Bar.
A Clipper staffer confirmed to Block Club in an email that "unfortunately" the bar will close.
Eater Chicago first reported the closure. Sodikoff told Eater he "wasn't able to come to an agreement with the property's landlord that would make sense for the bar and coffee shop to remain as tenants."
Sodikoff said landlords do not understand the gravity of the coronavirus shutdown and how hard it's hit those in the hospitality industry, who are already operating with razor-thin margins. C.C. Ferns, the popular cafe around the corner from the Clipper that Sodikoff also owns, will close as well.
The California Clipper's landlord, Gino Battaglia, disputes the owner's account — and said he's planning to take Sodikoff to court for skipping out on rent before abruptly shutting down the beloved bar and neighboring coffee shop C.C. Ferns.
According to Battaglia and an email shared with Block Club, Battaliga's lawyer asked Sodikoff for his financial documents so they could reach an agreement on a rent reduction or some other arrangement to ensure The California Clipper and C.C. Ferns remained tenants.
In the email, dated May 20, Battaglia's lawyer noted that it was the third time that he had tried to get financial documents from Sodikoff's lawyer to help establish what rent Sodikoff could afford to pay.
"I advised you that Gino has been making deals with his tenants all over the place. However, all of those deals have been balanced and have been based on full disclosure," Battaglia's attorney wrote in the email. Sodikoff never replied, Battaglia said.
Sodikoff did not respond to multiple requests for comment, nor did any Hogsalt Hospitality representatives.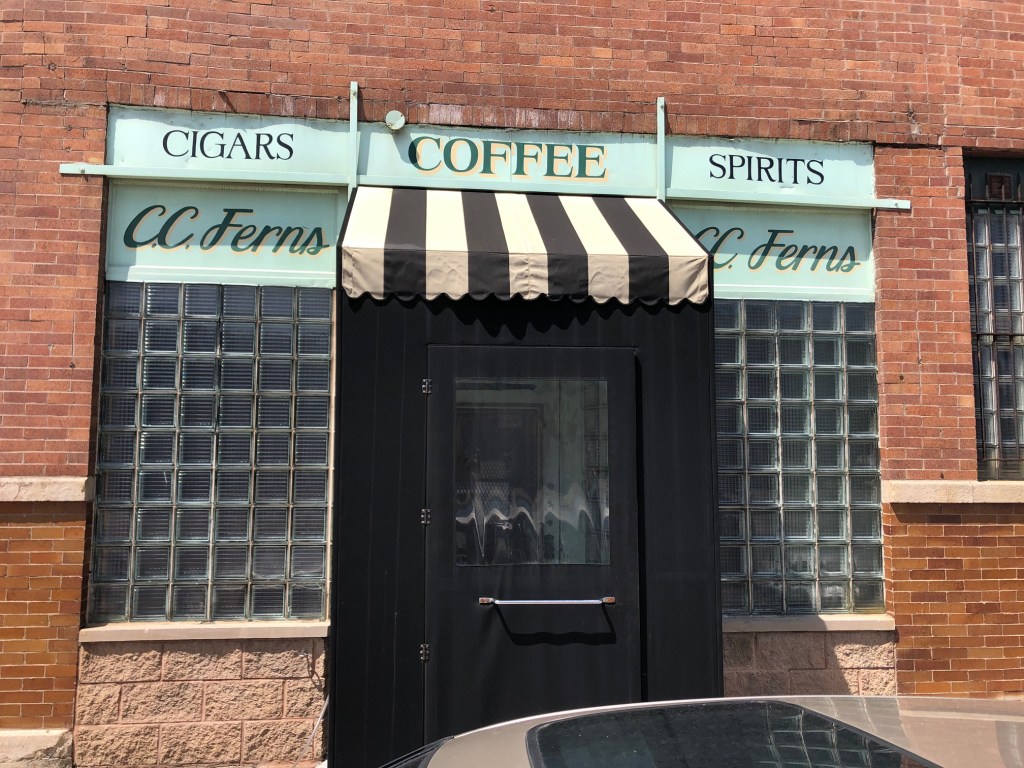 Brandon Roberts, 37, who has lived above C. C. Ferns since 2014, said he noticed Wednesday afternoon that the coffee shop had been cleaned out — its doors "flapping in the wind like a western movie," he said.
Roberts said he didn't spend a lot of time at the coffee shop because he doesn't drink coffee, but he did frequent The Clipper, which was always packed on the weekends.
"We're all just shocked that it happened. We couldn't believe it," he said of the closure.
Gabriel Alvarez, 36, who has lived above C.C. Ferns and The Clipper for about 10 years, said he's sad to see the establishments go.
Alvarez said both businesses had a "warm" atmosphere, where "people felt like they could have fun, de-stress."
"More than anything I'm going to miss the people, the employees," he said.
Subscribe to Block Club Chicago. Every dime we make funds reporting from Chicago's neighborhoods.
Already subscribe? Click here to support Block Club with a tax-deductible donation.