CITY HALL — As Mayor Lori Lightfoot assured Little Village neighbors work has indefinitely been stopped at the old Crawford Coal Plant, the city quietly approved a new building permit for the site's redevelopment this week, records show.
On Tuesday, the city issued a $40 million building permit to Hilco Redevelopment Partners, the developer who oversaw the botched demolition that covered Little Village in dust last month — a demolition that happened in the middle of a respiratory pandemic and with little to no notice to neighbors.
The issuance of a building permit, reported by Chicago Cityscape, doesn't mean work will continue at the site, a Department of Buildings official told Block Club. But neighbors and activists are skeptical, noting the developer would eventually need a building permit to continue the redevelopment.
The site is part of a Planned Development that was approved by City Council in September 2018 following two community meetings in August 2018, city spokesperson Anel Ruiz said. Building permits are "months and sometimes years in the making," she said.
"While any work outside of that for emergencies and to protect the immediate health and wellness of the local residents remains on hold at the site, [the Department of Buildings] cannot legally withhold the approval of permits that have already been started," Ruiz said. "While the permit has been approved, onsite work remains on hold, and the City remains committed to keeping community members informed as the process moves forward — no further work will take place without transparency and communication to the Little Village community."
The building permit was issued one week after the city quietly gave a contractor permission to demolish a turbine at the plant — again with no notice to neighbors. Faced with protests, Lightfoot later halted the demolition work again.
Leaders with the Little Village Environmental Justice Organization have called on the developer to abandon the project and for the city to rescind millions in tax incentives after the botched explosion. The developer aims to redevelop the site into a 1-million-square-foot distribution center.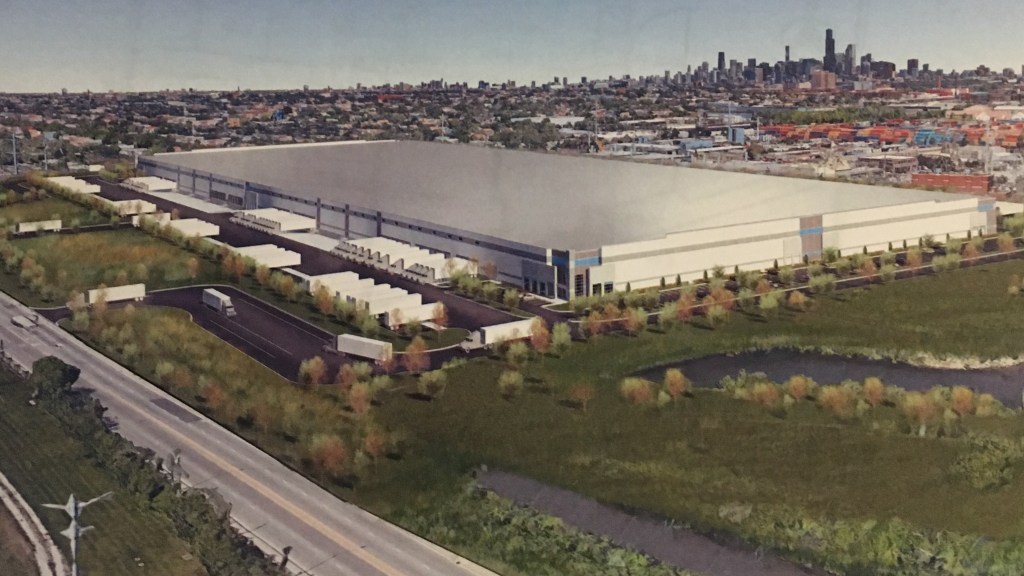 Meanwhile, Lightfoot's office will make its case to neighbors to allow the developer to restart demolition at a virtual community meeting Saturday. The city wants to allow Hilco to tear down a turbine at the old coal plant, contending it is structurally compromised and an "imminent danger" to public safety.
Manuel Perez, a Lightfoot staffer, announced plans for the meeting during a Zoom call with Little Village stakeholders earlier this week. The city had yet to release details on the Saturday meeting as of Wednesday afternoon.
After the botched demolition April 11, Lightfoot immediately issued a stop work order at the site. No work was to be conducted except cleanup of debris, which is ongoing.
But the city gave a Hilco contractor permission to start demo work at the site again. Following protests outside her home, Lightfoot postponed the demolition work but said the structure needed to come down.
"It's not safe for anybody," Lightfoot said in a press conference Monday.  "While we absolutely must continue to educate residents, demonstrate to them visually as well as orally what the dangers are, those buildings must come down. And we're gonna do it step by step. But they're not safe and we have to bring them down."
RELATED: Mayor Defends Little Village Demolition, Says City Has Done 'Extensive Outreach'
On Tuesday, Building Commissioner Judith Frydland and an inspector explained to community groups the turbine structure had been compromised and was further impacted by heavy rains from weekend storms.
Little Village leaders on the call chastised city officials for holding a private discussion instead of hosting a meeting open to all neighbors. They also criticized the city for failing to invite the Little Village Environmental Justice Organization, a group that helped fight to close the coal plant.
Outside of City Hall Wednesday, a dozen Little Village residents and members of El Foro del Pueblo protested a lack of transparency around the project and called on city officials to shut down the Crawford site as they had done following the General Iron explosion in Lincoln Park.
Little Village resident Irma Morales was incensed that the city wants to allow demolition work to continue on the Little Village site.
"This is a discrimination to our neighborhood," Morales said in Spanish.  "Why?"
Rebecca Martinez said her neighbors resorted to protesting outside the mayor's house and at City Hall amid coronavirus to demand "basic decency and respect" for their majority Latino, largely immigrant, working-class neighborhood.
"When the explosion happened in Lincoln Park, there was swift action. …We want the same response that white affluent communities get in Chicago," she said.
Esmeralda Hernandez, who lives a few blocks from the Crawford site, questioned if the structure was, in fact, a hazard for workers. The botched demolition happened with little to no notice. And the demolition work last week happened with no notice, she noted.
"I'm sick and tired of the lies," Hernandez said. 
Resident Laura Ramirez vowed to protect the health and safety of her family and community.
"I'm tired of corporations being prioritized over people," she said. "It's not business as usual…We are not going to stop."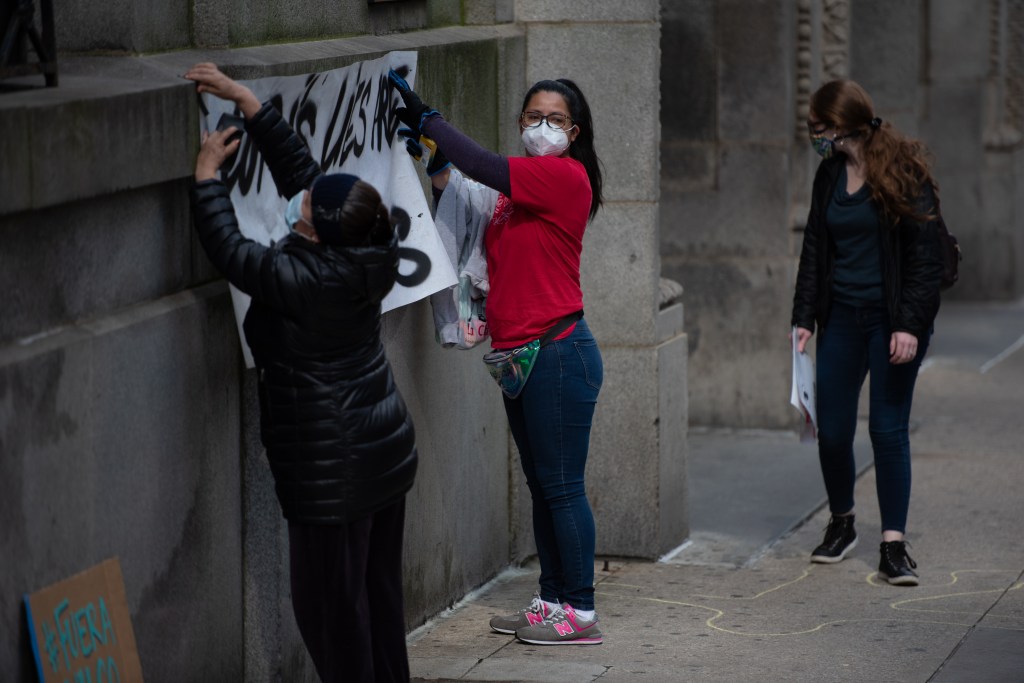 RELATED COVERAGE:
Little Village Neighbors Blindsided Again By Demolition At Hilco Site — A Month After Dust Cloud Fiasco
Contractor In Little Village Smokestack Fiasco Was Cited In March For Blowing Dust — But City OK'd Demolition Anyway
Planned Explosion Covered Little Village In Dust During Respiratory Pandemic — Why Did The City Let It Happen?
Read all of Block Club's Crawford coverage here.
Block Club Chicago's coronavirus coverage is free for all readers. Block Club is an independent, 501(c)(3), journalist-run newsroom.
Subscribe to Block Club Chicago. Every dime we make funds reporting from Chicago's neighborhoods.
Already subscribe? Click here to support Block Club with a tax-deductible donation.