LINCOLN PARK — Just as he has for the last 20 years, Francisco Villanueva arrived at General Iron Tuesday morning with a pickup truck full of about 2,000 pounds of recyclable metal he collected from alleyways and construction sites. 
The rate for that much metal fluctuates, but lately it's been around $100 — not a lot, but enough to help Villanueva pay his rent and grocery bills. 
On Tuesday, however, he was shocked to learn General Iron was closed. The Belmont Cragin resident said he didn't know about the explosion at the plant early Monday morning. He also didn't know city officials indefinitely shut down the plant later that night. 
For metal collectors, the sudden closure means their finances are now in flux. 
"A lot of these people that are coming here, they've been going to temp offices, which some days they send you to work, some days they don't," Villanueva said. "It might take you two to three days to fill up a truck, it all depends." 
Monday's explosion, believed to have originated in the shredder's conveyor system, created two loud "booms" and sent a plume of smoke into the air, neighbors and General Iron employees said.  
Ald. Brian Hopkins (2nd) and Ald. Michele Smith (43rd) celebrated the decision from Mayor Lori Lightfoot and Buildings Commissioner Judith Frydland to close the plant, which the aldermen contend poses a grave pollution hazard to the community — especially during a respiratory pandemic.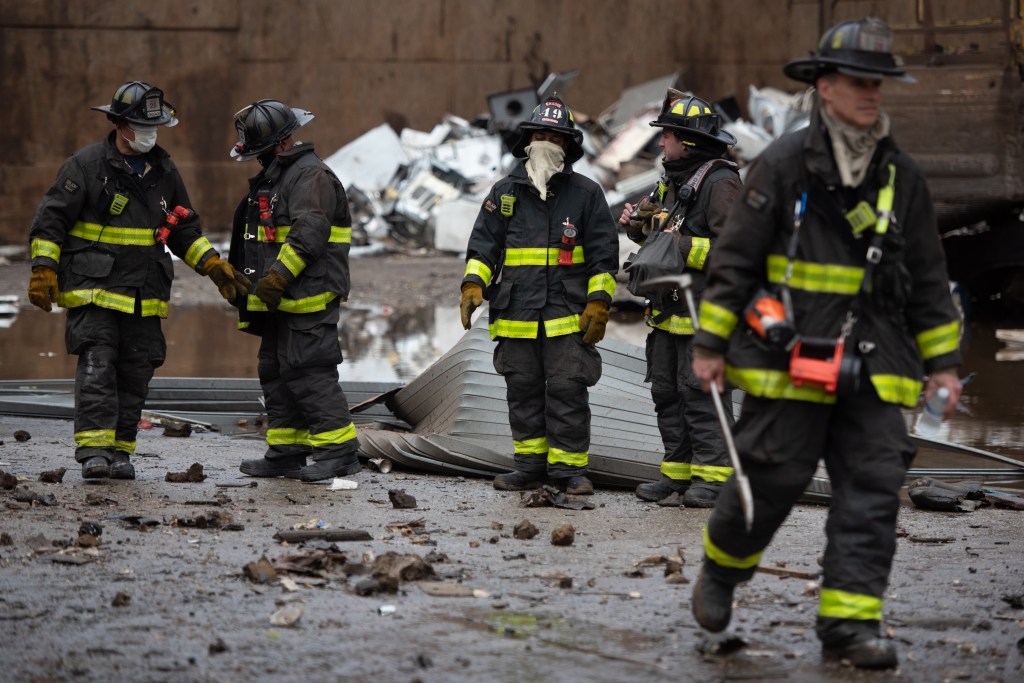 RELATED: City Will Shut Down General Iron Following Monday Explosion, Alderman Says
"The thick cloud of smoke that drifted over our community in the aftermath of these latest explosions was a direct threat to our health and safety, exacerbated by the current pandemic," Hopkins said. 
The closure order cannot be lifted until a "remediation and repair plan" at the plant at 1909 N. Clifton Ave. is approved, Smith said. Some neighbors worried this meant General Iron would soon be able to reopen with little oversight. 
"This is a pause, not a shutdown," Clean the North Branch, a neighborhood organization, wrote in a tweet.  
"Neighbors are still concerned that it is just temporary and that General Iron will find some loophole," neighbor Lara Compton said. "We want to make sure they can't get another pass to pollute."
For now, it's unclear what will happen to the thousands of pounds of scrap metal still being collected during the closure.
General Iron spokesman Randall Samborn did not answer questions about the fate of the metal collectors Tuesday, but he did tell a reporter the company was investigating the explosion in coordination with officials.
"We are thankful that no one was injured but the reality is that the damage was severe enough that we are unable to operate until sufficient repairs are made," he said.
He continued, "The fact remains that no other local recycling facility can match General's Iron's capacity to handle the Chicago area's volume of recyclable metal or has pollution control equipment that is the best available technology and ensures the lowest emissions rates."
Long owned by the Labkon family, General Iron sold last year to Reserve Management Group, a specialist in recycling and scrap metal processing with operations in nine states. 
In March, Steve Joseph, CEO of RMG, wrote in a letter to city officials that his company fit "squarely" into Gov. JB Pritzker's qualifications for essential businesses. General Iron recycles 740,000 tons of metal each year, he said. 
He warned the closure of General Iron during COVID-19 would burden Chicago's alleyways with scrap metal while having a significant impact on the livelihoods of collectors like Villanueva. 
"Peddlers, who are predominately city residents of limited means, will be financially impaired and have to travel farther to reach a scrap metal recycling facility," he said.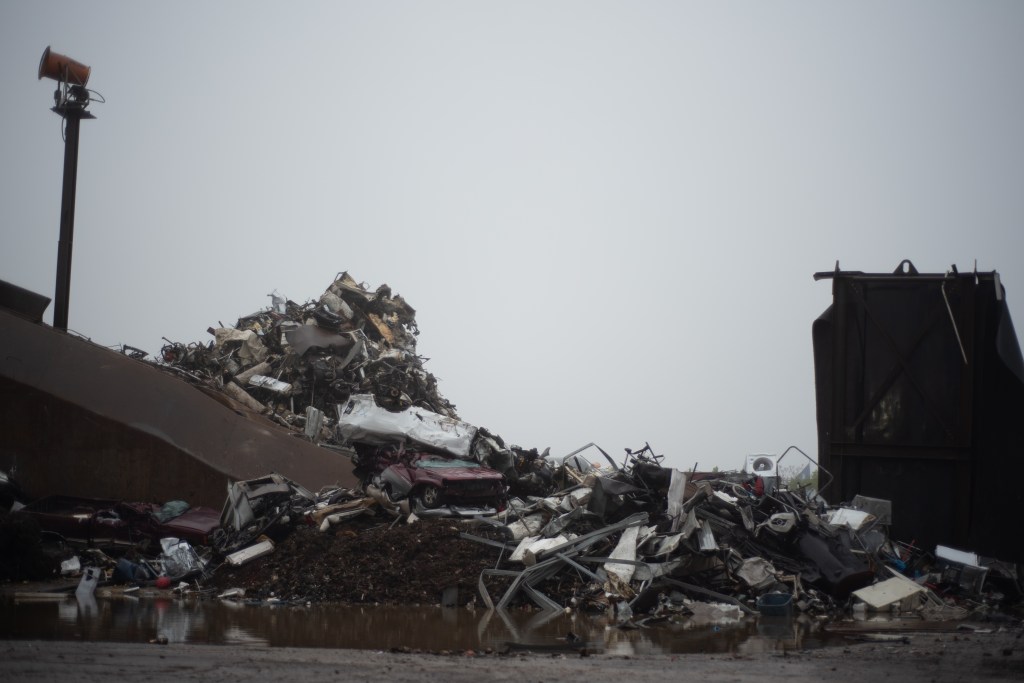 'We didn't know it was closed' 
The metal that workers collect for General Iron typically comes from alleys and construction sites around the Chicagoland area, Villanueva said. 
It's sorted by type and prices vary. About five years ago, for example, 2,000 pounds of scrap metal — roughly enough to fill the back of a pickup — went for $230, one worker said. Nowadays, that much gets around $105. 
Alex Lopez, of Melrose Park, also tried to bring metal to General Iron on Tuesday morning. Lopez and his father collect it together, but he said the business is not very stable. 
Prices go up and down without warning, he said. Drivers show up and are told the price that day.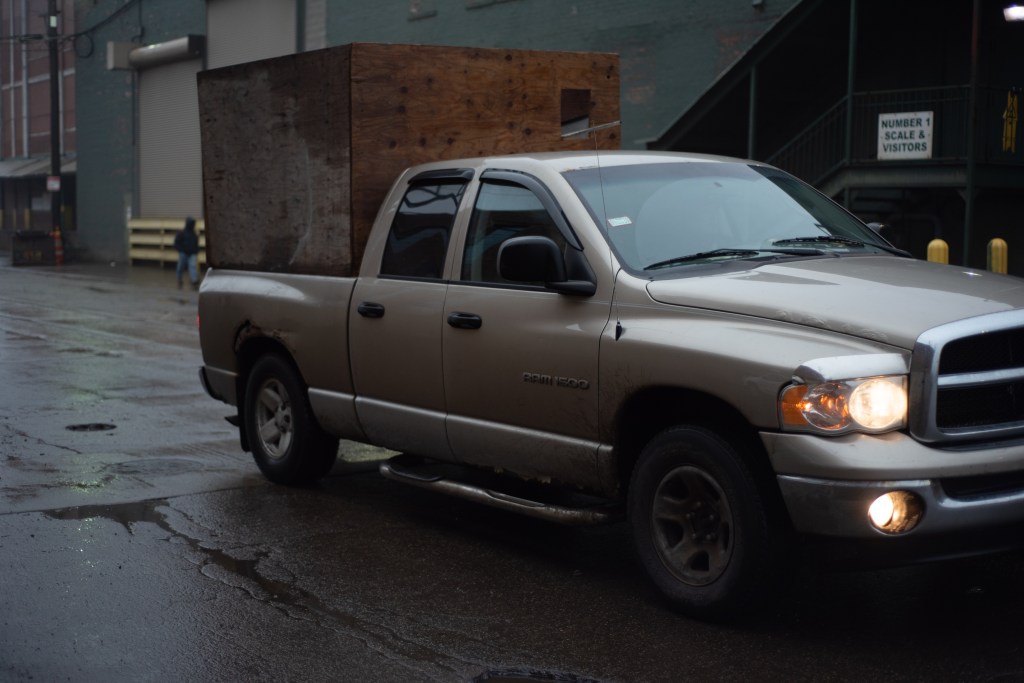 But it's fast cash. 
On Tuesday morning, Segundo Telenelema and Juan Camas pulled up to the site with trucks full of metal. 
Before the pandemic, the men worked in Chicago's restaurant industry. But in the months that restaurants have been closed, both men have relied on collecting scrap metal to support themselves financially, they said. 
They, too, were unaware of the plant's closure. 
"We didn't know it was closed, so we came here," Camas said in Spanish. 
The drivers were joined by about a dozen other trucks idling near the plant over the course of the morning, unsure of where to drive their scraps. There are other recycling centers in the area, but General Iron was "the main one," Villanueva said.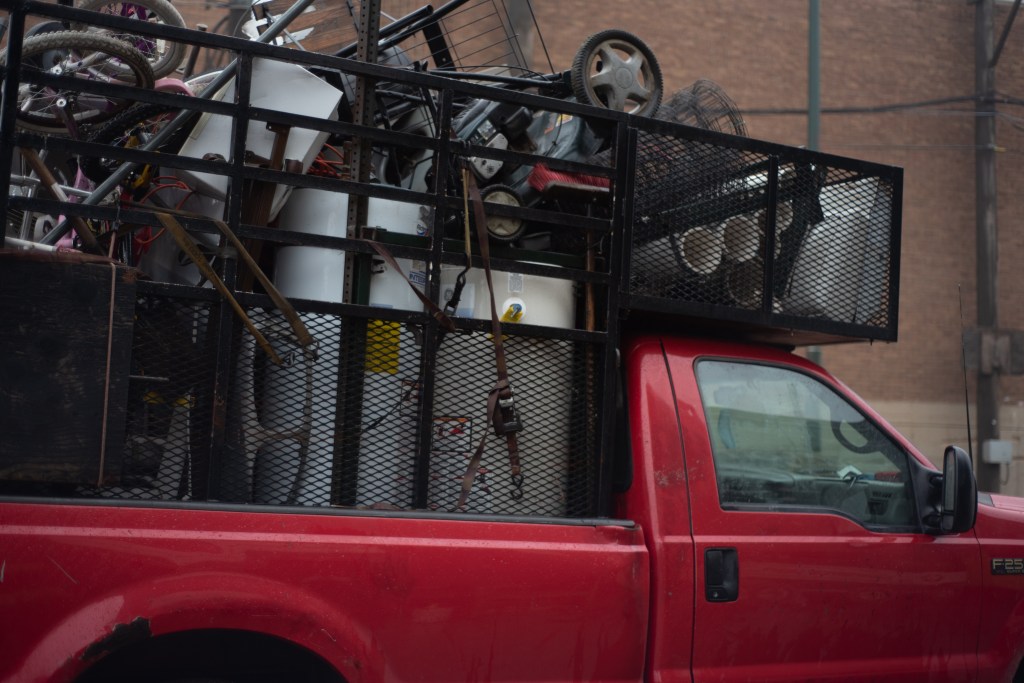 An uncertain future 
Last fall, General Iron promised Mayor Lori Lightfoot and Hopkins that it would leave the North Side. 
That agreement followed a 2015 fire, a 2016 city-ordered shutdown, a 2017 harassment lawsuit and a 2018 citation for excessive air emissions. 
Lincoln Park neighbors have long complained about the health risks associated with fluff, a substance that routinely coats the neighborhood's sidewalks, roads, porches and playgrounds. 
The Environmental Protection Agency defines fluff as "fugitive dust." 
An air quality monitoring device is currently being used by Hopkins and neighbors to evaluate the air near General Iron. See the ratings here.
In 2021, RMG plans to move the plant from Lincoln Park to 11600 S. Burley Ave. on the Far South Side. Neighbors there have protested the move, saying it will bring more pollution to their neighborhood.
The proposed location lies within "an area of environmental justice concern" for state environmental regulators. 
Before the move can be made, General Iron must secure an "air pollution control construction permit" from the Illinois Environmental Protection Agency — a process neighbors opposed during a public hearing last week. 
RELATED: East Side Residents Urge EPA To Deny General Iron's Permit To Build Scrap Plant
The environmental equipment the company has said it plans to bring to the new location includes a $2 million "regenerative thermal oxidizer" that burns or bakes away emissions. 
Smith, the Lincoln Park alderman, said this piece of equipment was involved in Monday's explosion. 
The heat was so intense within the oxidizer that it flowed back to the initial point of entry, causing the doors of the building to burst, Smith said.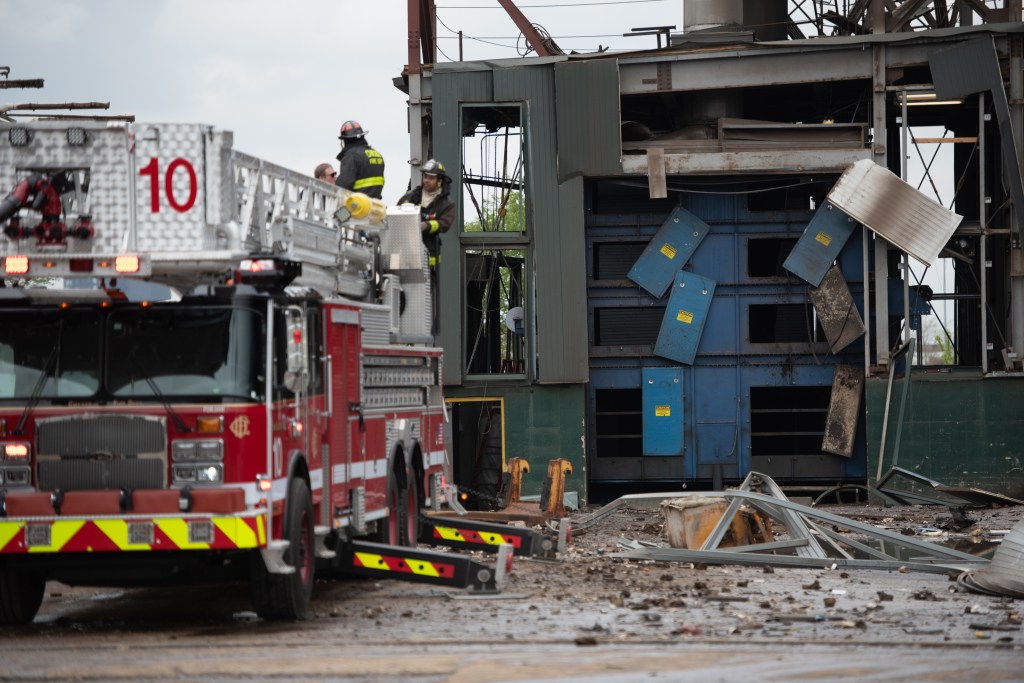 Subscribe to Block Club Chicago. Every dime we make funds reporting from Chicago's neighborhoods.
Already subscribe? Click here to support Block Club with a tax-deductible donation.