LOGAN SQUARE — Patricia Baute has been living in her daughter Alexa's empty Logan Square apartment since Alexa was shot and killed in early April.
She's been "doing what [Alexa] would do": drinking coffee on the patio and spending time in Alexa's space, surrounded by her things.
"I love being in her space," Patricia Baute said.
It's only temporary. Patricia Baute said she can't pay for her daughter's Logan Square apartment on top of her home in suburban Westmont for much longer. She knows her "time is limited," but she said right now, "It's exactly where I need to be."
It's been more than a month since a bullet pierced 27-year-old Alexa Baute's chest and ended her life.
And according to Patricia and Alexa's father, Jeffrey Baute, police are no closer to catching her killer.
The grieving parents are begging for someone to come forward with information that might lead to an arrest. With help from community activist Andrew Holmes, Alexa's family and friends are offering a $10,000 reward, up from the $7,000 they initially offered.
"Somebody has to know. Whoever did this, they know people. People talk," her mom said.
"After a week, everybody's life goes back to normal, but my life will never go back to normal. It doesn't go away in a week or two weeks. I think about that the more time that goes on. If they don't find out who it is, it's going to be with the however many cases that are unsolved. It's just going to be another one."
'I Feel Like I'm On The Outside Looking In, And None Of This Is Real'
Alexa was shot and killed 8 p.m. April 7, just a few blocks from her Logan Square apartment.
She and her best friend, Ricky, were waiting to get inside the 7-Eleven at Fullerton and Milwaukee avenues to buy cigarettes or a snack. The store was following social distancing guidelines and only allowing in a few people at a time, according to Alexa's father.
At one point, Ricky walked away to lock up his bike. When he turned around, his friend fell to the ground, her mouth full of blood.
Patricia Baute wasn't there when it happened, but she was on the phone with Ricky when the paramedics arrived.
Ricky "just kept saying, 'Patti, she won't wake up.' I was like, 'What are you talking about?' He said, 'I don't know, I turned around for a second, she was on the ground and there was blood coming out of her mouth. I think she tripped. I don't know,'" she said.
Paramedics rushed to the scene, but they didn't leave with Alexa right away, which was worrying, Patricia Baute said.
Ricky "said, 'Why aren't they leaving?' … They couldn't revive her," she said.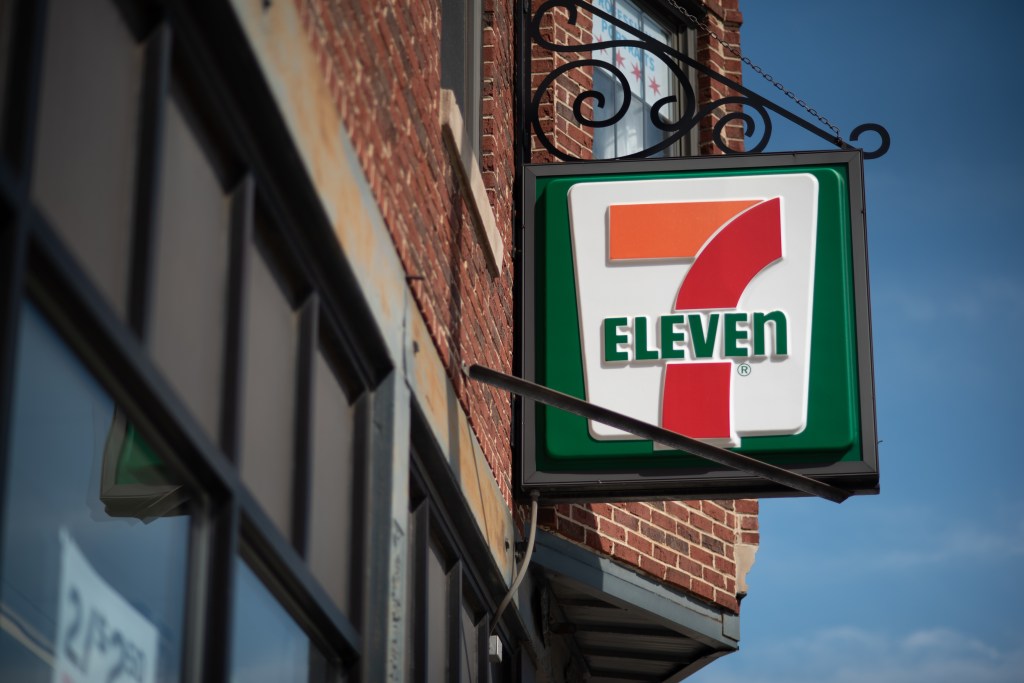 What came next was a flurry of surreal experiences, Patricia said.
"You go to the hospital and you know something's different when you say who you are," she said. "They walk you to the chapel, they put these chairs in a circle and then the doctor comes in. … It's like what you see on TV. This whole time, it feels like it's not real."
Alexa was pronounced dead at Illinois Masonic Medical Center at 8:45 p.m., about 45 minutes after she was shot, according to the Cook County Medical Examiner's Office.
Her family and friends were stunned to hear she had been killed by what police told them was a stray bullet. They described the 27-year-old as a "happy soul" and a "strong spirit" who always had friends around her and liked to play music and go to shows with friends. She worked as a bartender and server at the Bucktown bar Jack & Gingers, and she had dreams of opening her own bar or restaurant someday.
"I feel like I'm on the outside looking in and none of this is real," Patricia Baute said. "Alexa is my only child and she has truly been my world in every possible way, my purpose, my soul, the reason I do everything.
"It was one bullet and nobody even heard it. There's nothing about that that makes sense. Absolutely nothing."
'With The Case, There's No Clarity'
That anguish and confusion Alexa's friends and family felt that first day hasn't gone away.
In the weeks since the fatal shooting, detectives have not made progress in the case, according to her parents.
Patricia said the 7-Eleven's surveillance camera was pointed toward the store and detectives don't have any updates for her or her ex-husband.
"With the case, there's no clarity," Alexa's dad said. "I know today what I knew the night they called me: that she's been shot and she's no longer here. I don't have anything. Police haven't given us anything yet."
Chicago Police spokesman Steve Rusanov said Friday "there are no new updates" in the case and an investigation is ongoing.
Alexa's parents said they don't fault the police for the lack of progress because they don't know what goes into a murder investigation, having never dealt with one before. They said detectives have been communicative and supportive.
"I don't know the process. If I think about it realistically, even if they have leads, they're going to ensure those are concrete before sharing the information," Patricia said.
Jeffrey said while he's desperate for justice, he's worried catching and convicting his daughter's killer won't resolve his anguish.
"I'm putting my faith in the system, that the system will work and we will find out who did this. The other side of it, if I look at it personally, what does it mean if the detectives come to me today and say they have someone?" he said.
"It seems like that's probably where it's headed — a random shooting, senseless. Some gangbanger who doesn't know anything about life at 14 or 15 years old. And his life will be ruined."
Patricia said the grim reality is nothing — not an arrest or a conviction — will bring back her daughter.
"Obviously, yes, I want justice for Alexa, but hopefully this will save other lives by having this individual or whoever is responsible [in jail] so another mom doesn't have to lose their only child," she said.
'It All Stays Embedded In My Mind'
So many moments have replayed through Patricia's mind in the weeks since her daughter's murder, but she said the one that sticks out most is from the days leading up to the shooting of her daughter.
Alexa was supposed to stay with her mother in the western suburbs for a little while. The Sunday before she was murdered, Patricia called her to plan the visit and to talk about her dog, who had been sick.
"I said, 'Why don't I come pick you up tonight?' I said, 'Why don't you Uber to my house?'" Patricia said.
At the time, Alexa said she'd rather wait a few days to come to the suburbs, according to her mother.
Then on Tuesday, Patricia pressed the issue and asked again if she could pick up Alexa and bring her to the suburbs. Alexa resisted, saying she wanted to go for a walk with Ricky, her best friend, and promised she'd come to the suburbs the following day.
That night she was murdered.
"I wish I said, 'No, you're coming home now,' instead of waiting. But everything from that phone call, that stays. It's all embedded in my mind. You think, 'What if I did this differently? Or what if I called her at 7:59 p.m. and she had walked to a different spot?'" Patricia said.
Among the many rituals Patricia goes through while staying at her daughter's apartment, one is particularly meaningful.
Twice a day, she walks to the 7-Eleven where Alexa was killed.
Block Club Chicago's coronavirus coverage is free for all readers. Block Club is an independent, 501(c)(3), journalist-run newsroom.
Subscribe to Block Club Chicago. Every dime we make funds reporting from Chicago's neighborhoods.
Already subscribe? Click here to support Block Club with a tax-deductible donation.